We have released the Beta Version of VRoid Studio, a free software to create 3D characters! #VRoid
Today, we will release the Beta Version of VRoid Studio, a character maker that allows users to create, in easy steps, 3D model characters which can be used in various VR\AR platforms as well as the production 3DCG animation and games.

VRoid Studio's Unique Traits
(1)Procedure Hair Design Feature: Allowing users to create a hairdo model as easy as drawing
VRoid Studio's hair design feature allows users to create the hairdo of a character simply by using the pen tool and adjusting the parameter.

Move the pen tool to create a 3D hair tuft which will appear according to each pen stroke. Users can then alter the parameter in order to adjust the hair tuft's thickness and direction as well as the curl of the hair ends. Adjusting the parameter takes only a simple step of moving the slide of the parameter to the left or to the right. With this feature, anyone can operate the software and create an ideal hairdo based purely on intuition, without having to learn about 3D modeling beforehand.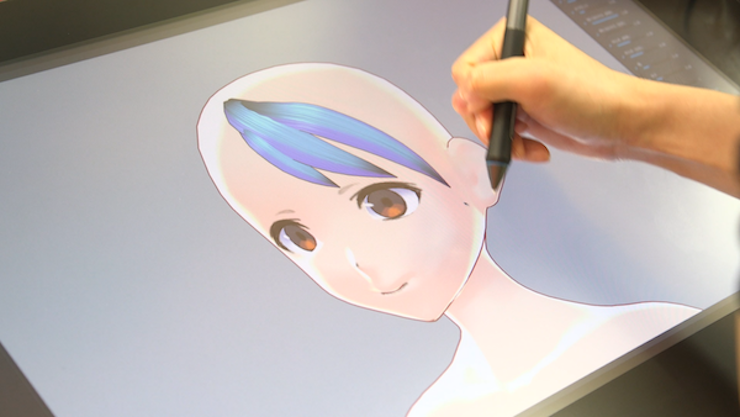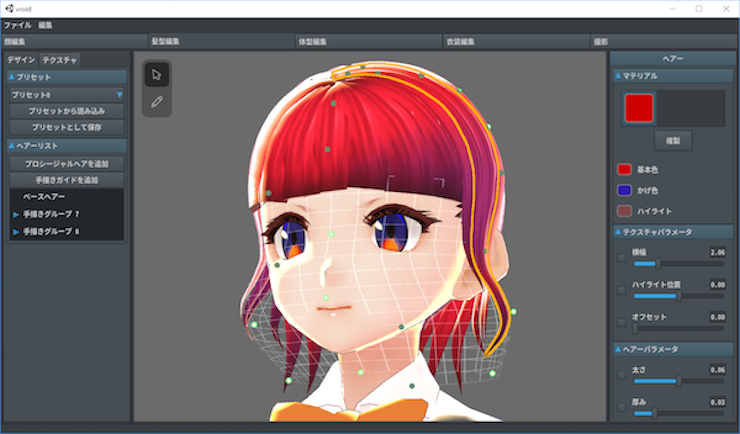 (2)Texture Editing Feature: Equipped with pen tools that support pressure sensitivity and layering
VRoid Studio's Texture Paint feature enables users to create textures of 3D models (face and hair) as if they're using a painting software.

Textures can be directly painted on top of a 3D object, much like painting an illustration, and the UV mapping is reflected in real time. Editing the texture in UV mapping mode is also possible, so users can always check the look of the textures on their 3D model as they continue to add details into the model. Additionally, VRoid Studio's paint tools are sensitive to pressure, allowing users to create various styles, such as light and shade. Users can also use layers.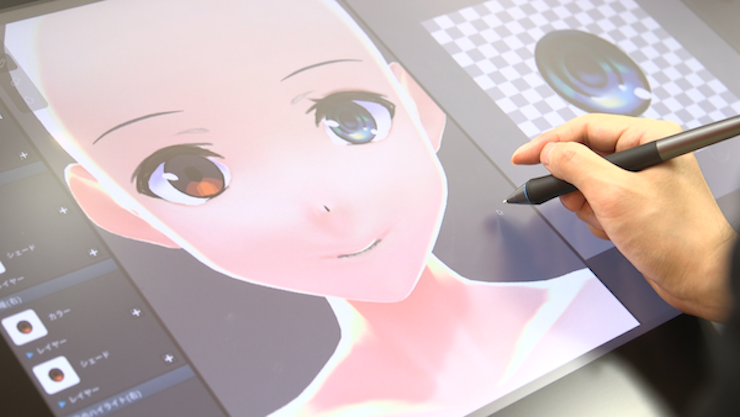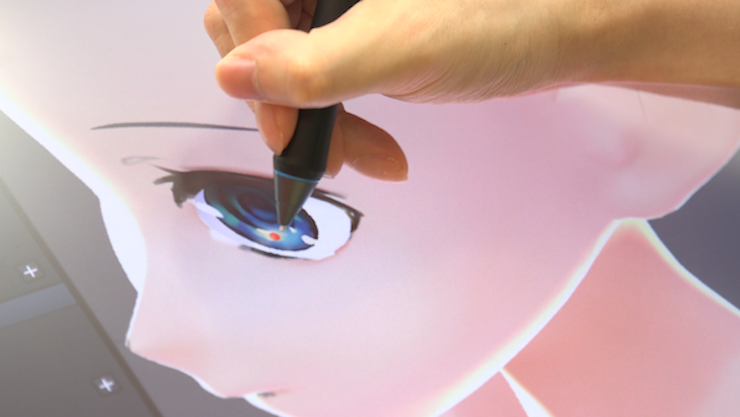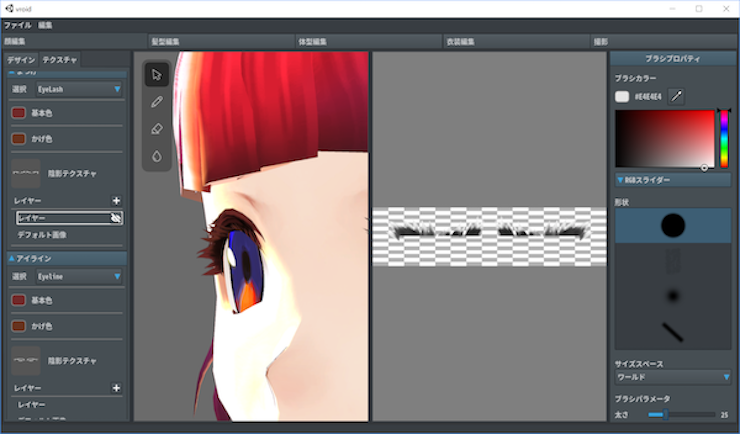 (3)Adjusting the face and eyes of the character using a default model plus automatic application of VRM-friendly facial expression set
Users can adjust each default 3D body part to create their character's face. Using the default 3D model as the foundation, users can move the slide bar to adjust face size, positions of the eyes and mouth, all in order to customize the model and transform it into their ideal 3D character.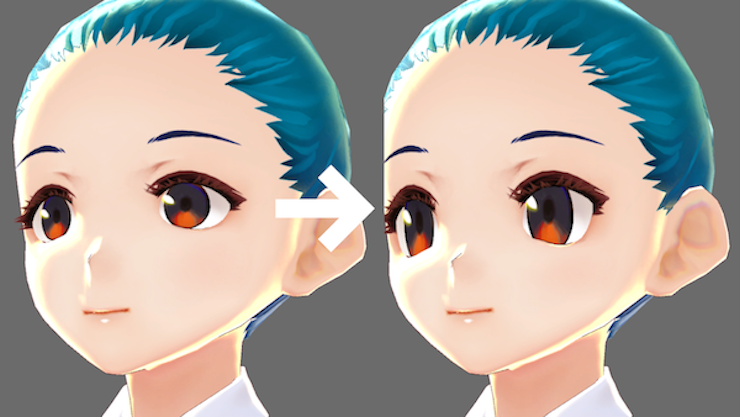 By exporting the 3D model as a VRM file, VRM facial expressions that express human emotions as well as the bone of each body part will be applied automatically.

In this Version 0.1.1, the default model is a female character, but we are planning to add a male model in the future.
Upcoming features and scheduled enhancement
In the future, we plan to add the following features and enhancement.
Details of the launching of each feature will be announced through our official website and SNS accounts, including Twitter.

Enhancement of modeling features
・Add tools to create ponytail and pigtails
・Feature to design facial expressions
・Add options to have double teeth and fangs
・Feature to design additional body parts such as furry ears and horns
・Feature to enable the hair to sway
・Enhance the editing feature of the face and body shape
・Add a male default model
・Expand the outfits of the default models
・Feature to design outfits
・Feature to import 3D models, such as accessories, created using other software

Enhancement of texture editing feature
・Customization of the pen (brush) tool

Improve user-friendliness
・Improve UI
・Enable shortcut keys
・Adding more languages (starting with English)
・Enable the project to be exported in FBX and OBJ file formats
Let's start with us
Allowing allows users to design rich facial expressions when it comes to the body parts that leave the biggest impression, such as the character's eyes, face, and hairdo, as easy as if they're drawing an illustration is VRoid Studio's forte. VRoid Studio will continue to evolve, adding tools that enhance users' intuitive modeling of their character's every body part.

We post the latest information about VRoid project on our website and official Twitter account. Do check them out!

Official Website
https://vroid.pixiv.net/

Official Twitter Account
https://twitter.com/vroid_pixiv

Thank you for your patronage with pixiv.