Interview with Illustrator Shugao - What is Professional Character Design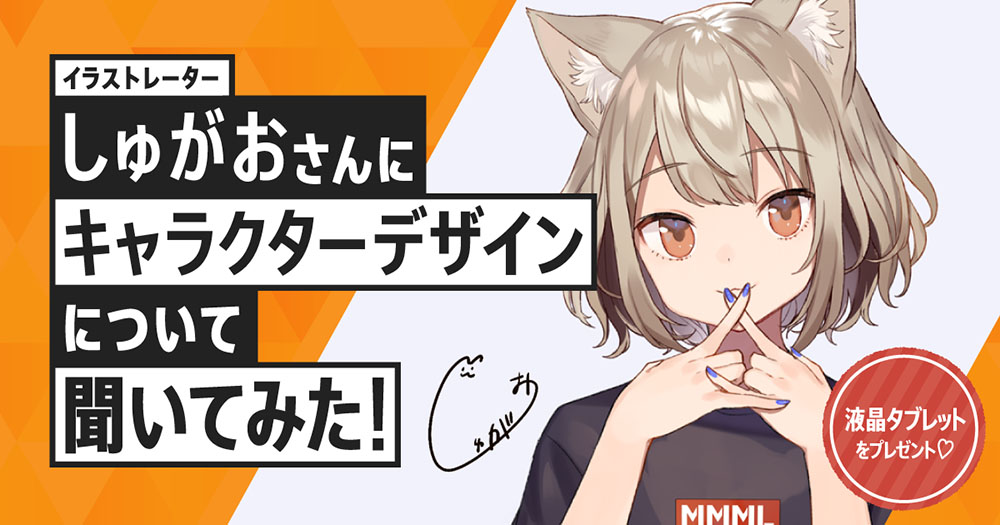 Interview by Youhei Ogawa
Photos by Kazuya
Combining unique forms and refined designs, Shugao creates stylish characters in her work as an illustrator. 
The scope of her work is incredibly broad. She's provided illustrations for works like "Yowai 5000-nen no Soushoku Dragon, Iware Naki Jaryuu Nintei" (Written by Enomoto Kaisei/ Published by Kadokawa Sneaker Bunko) and "Danjon Nouka!" (Written by Guutara/ Published by Earth Star Novel). She's also a character designer, and her work includes VTubers Tanaka Hime and Suzuki Hina as well as the members of Lita and Liz from Virtual Girls Unit "KMNZ (Kemonozu)".

She lives her life vigorously, pouring herself into her illustration work and the drawing she does in her spare time. How does she create such well-beloved characters? And where does she find the motivation to keep drawing? We asked her the secrets of her creativity.
Achieving her goal of illustrating books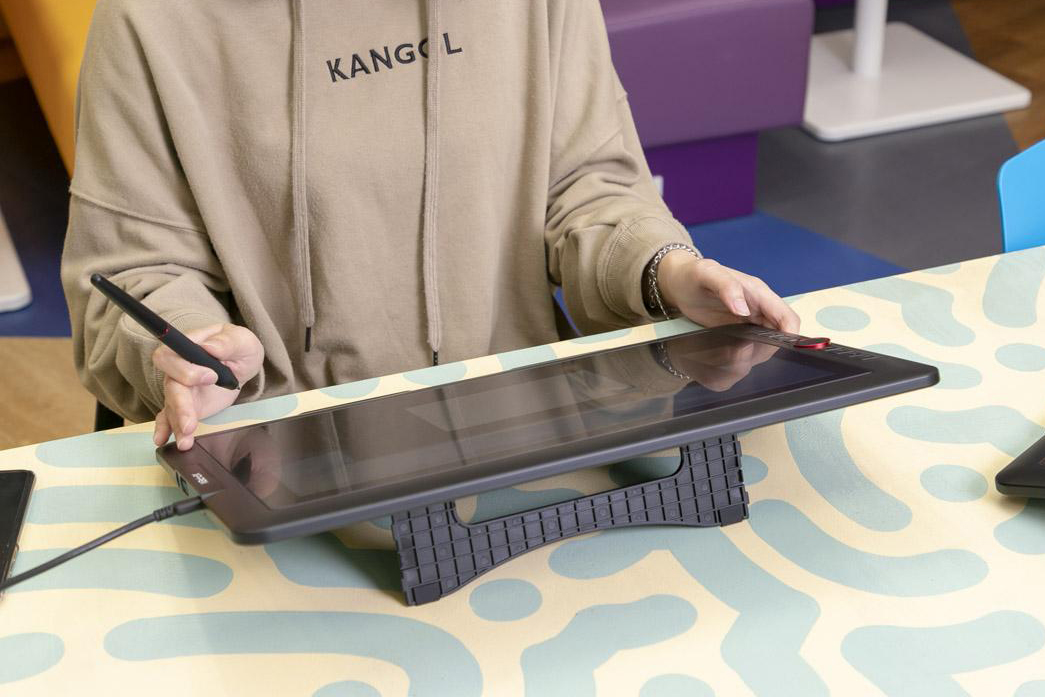 ── You've worked in a lot of different genres. What kind of work are you focusing on now?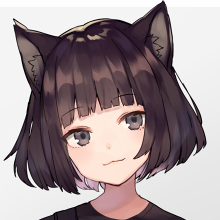 I've got a lot of different projects right now so it's hard to point to just one thing. I spend the most time on illustrations for novels, though. With everything from the characters' designs, the cover, the title page illustration and other images that appear throughout the book, there's a lot to make. The illustrations have to embody the content of the book, so it's a very time-consuming process.
But, illustrating novels was always one of my goals as an illustrator, so I have plenty of motivation to work hard and I'm really happy to be able to work on those projects.
── What's the hardest thing about creating illustrations for books?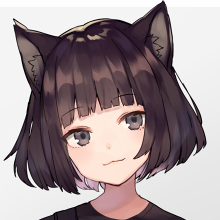 It's got to be the character design. That takes up the most time. The author, the editor and I all have our own image of how they should look, and I have to reconcile all those ideas. Some authors only have very loose ideas about what they want, while others might bring in a ton of very specific reference images. I try my best to provide something along the lines of their vision.
── Do you get to include your ideas as well?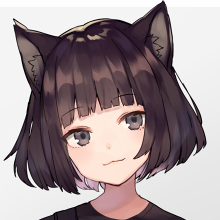 Just a little... (laugh). I take special care not to deviate too far from the book's setting, but other than that I incorporate some of my own ideas. The design will get refined throughout the process, so I start by just throwing ideas at the wall and seeing what sticks. I get worked up wondering what kind of response I'll get every time I submit my design ideas.
── Speaking of character design, you've also had experience designing VTubers. What aspects do you focus on when designing a new character?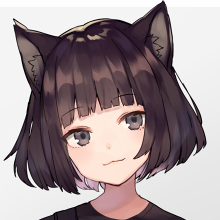 For the design, you don't want to overload the viewer with information. Try to make your design as simple as you can. Always focus on things like creating a silhouette that describes the character's personality and on making a simple yet individual design.
── Is there a reason that you are so partial to simpler designs?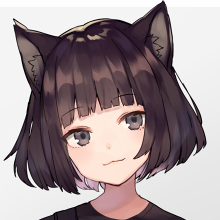 As I was working on things like book illustrations or VTuber character designs, I kept thinking non-stop, "What is character design?" I just naturally started to get this feeling like, "Oh, yeah, simpler is better." But of course, sometimes you want to make a flashier character, like those you see in mobile games, so its really case by case. But, I tend to like the simpler, more unique style of character.
── When creating VTuber character designs, you knew those characters would eventually be made into 3D characters. Did that make it more difficult to design them?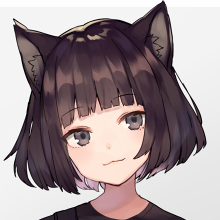 The shape and design was one thing, but I also had to think about how the hair and clothes would move. 3D models are especially difficult because you also need to consider the character's movement. For example, if the character sways, a long piece of their design might clip through their bodies. I had to decide on the design by testing a lot of different lengths to see what would be alright. Compared to a character that only exists on paper, your choices are very limited, and you have to navigate that while still preserving the simple yet memorable vision you have for your character. That was way more difficult than book illustrations.
── What was it like to see the VTubers you had designed moving for the first time?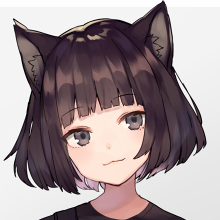 When you're in the designing phase, it's all just your imagination, of course. Some of the girls were totally different from what I had imagined (laugh). Girls I thought were nice and sweet turned out to be total maniacs... I thought that that was really funny. You can really feel their unique personality and that they're not just imitating someone else. I was so happy to see the fans accepting their unique personalities and cheering them on.
What's it like to draw for a living?
Shugao loves to venture into new genres, and never settles for anything less than her best. She carefully considers what elements her work needs to stand out and faces those challenges head-on. You can feel her earnest dedication to her work in her words. She's an artist with boundless creative energy, but where was her starting point?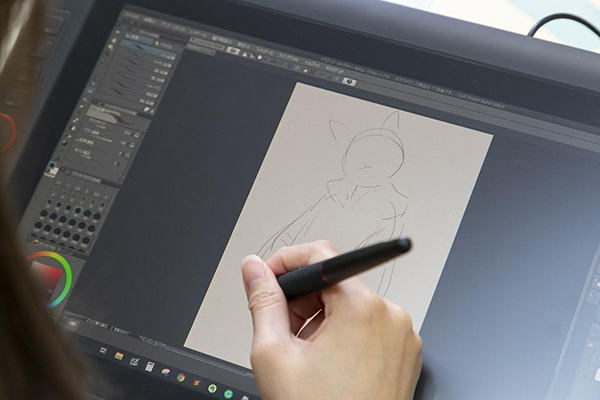 ── When did you start making illustrations?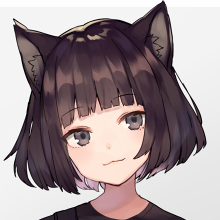 Middle school was when I started drawing actual character designs. Around that time I wanted to try digital art and bought a tablet. The reason I wanted to draw was because I was obsessed with the anime airing on TV at that time... That's a pretty typical reason (laugh). 
Also, another pretty big reason was that my dad watched anime and was big into video games, so I was around that kind of stuff since I was little.
── Why did you decide to turn your hobby into a job?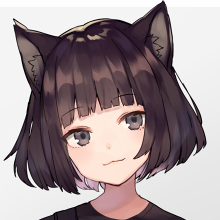 I moved to Tokyo to attend a vocational school, but at that time I just had this vague feeling like, "It'd be cool if I could work as an illustrator." Once I started vocational school I started thinking "I seriously want to learn how to draw, I want to do this for a living," and I got more passionate about it. I got an internship at the company I work for now, and that was big deal for me. I was able to experience what it was really like to draw for a living, what it was like to be a pro, and that was the first time I actually began to understand those things. It heightened my interest in drawing and even more eager to do this for a living.
And all the people around me were incredibly talented. I was plunged into the professional world and saw what it was really like to work as an artist, but instead of getting discouraged is awakened this strong feeling of "Yes, let's do this!" inside me.
── Tell us a little more about being a professional artist. Where did you feel that difference specifically?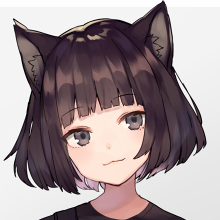 There were a lot of different things, but the most shocking thing was the rough sketches.
The precision of their rough sketches was on a whole different level.
I had always thought of rough sketches as quick and dirty, but my coworkers at my internship made rough sketches that were at the level of finished line art. They were that precise. I compared them to my sketches and was shocked by the difference. I felt like my sketches were way too messy... and that got me a little discouraged (bitter laugh). 
A messy rough sketch buries the actual lines. In the end, when you go to make the cleaner version, you end up spending a lot of time fixing all the mistakes you made in the rough sketch. In order to avoid all that pain when you make the cleaned-up version, I learned how important it was to draw your first sketch neatly.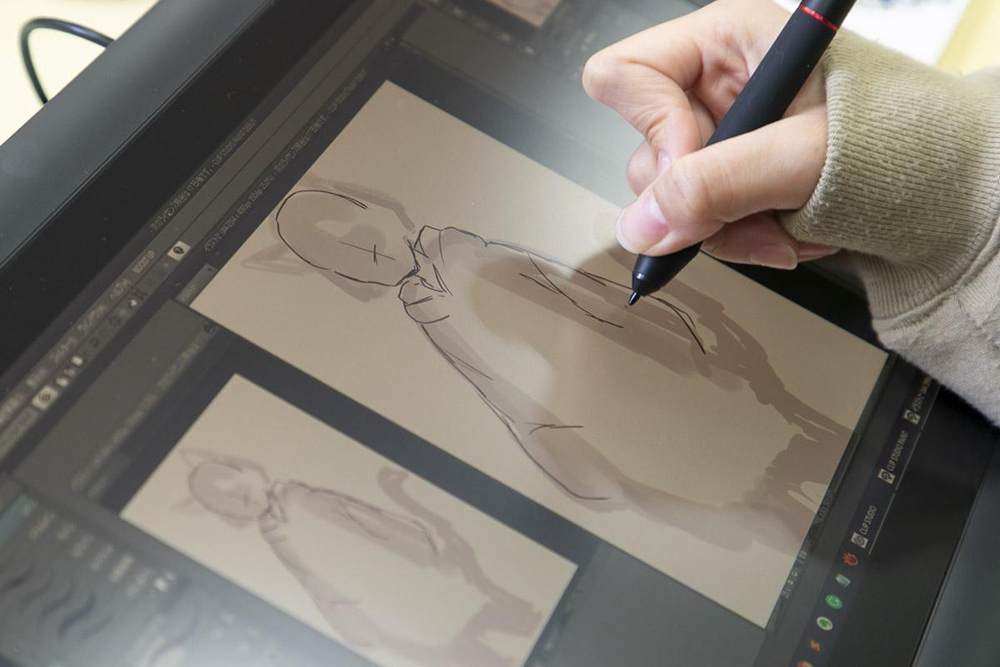 As a job, guaranteeing the quality of your work is a given. When you're working as a professional, you're also expected to be efficient and fast. By increasing your efficiency and drawing at a good pace, you free up more time to improve the quality of your illustration and add your own personal creative touch.
Shugao says that "because I'm still learning, I want to keep getting more and more efficient." What is her workspace like?
── Tell me about your work environment.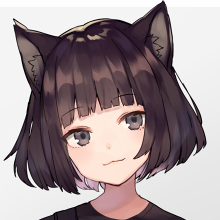 I bought an LCD drawing tablet just a little while ago. Up until then I'd been using a regular tablet, just your typical flat board, but compared to that my drawing speed has gone up considerably. It feels a lot like drawing on paper so you don't need to get used to drawing on a slab. Being able to draw on a tablet the same way I draw on paper, I guess you could say it's easier but it's certainly more fun. 
The reason I ended up getting an LCD drawing tablet was that my company was going out of its mind trying to get me to draw faster, and in the end, I didn't have any choice (bitter laugh). To avoid any carnage I took a chance on the LCD tablet and it's been a total success. Whether you'll have chemistry with an LCD tablet or not depends on the person, but for people who are used to traditional art, it's much easier to use an LCD tablet that the old slab type.
This tablet is so easy to use!
Shugao usually uses a professional, large-sized LCD tablet. Even though the large screen has increased her speed, she has a few complaints, including the unwieldy size that makes it hard to position in her workspace.
So, we asked her to try the Artist 13.3Pro for one week. This LCD tablet is a more reasonable size and can be moved and fit into any workspace easily.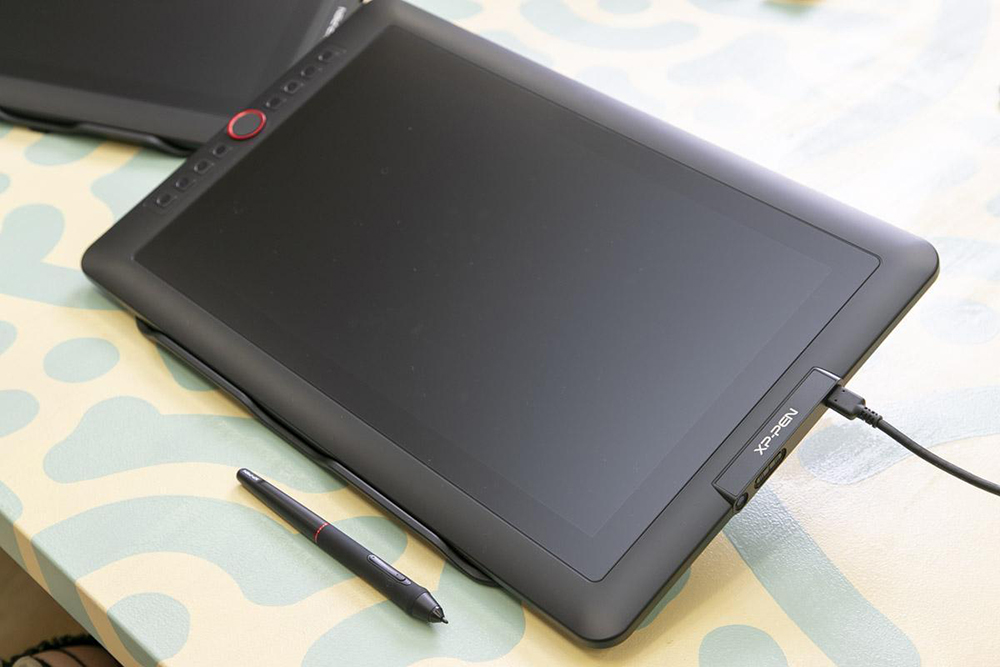 ── What were your impressions of the Artist 13.3Pro?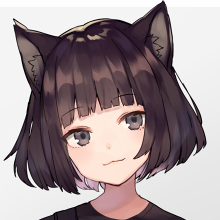 I was really impressed. This tablet is so easy to use!
The first thing that impressed me was the protective film over the LCD screen. I'm terrible at putting those on, and I was so happy that it had been done for me. I don't know whether it's due to that film or not, but it feels great and is easy to draw on. The pen doesn't get stuck on the screen or feel bumpy, and it feels really balanced as you're using it. There's no delay as you draw and the colors are fantastic. I don't have any complaints. This price for this quality; all I can say is, that's amazing.
── It's smaller than the tablet you're used to using. What was it like to use this smaller tablet?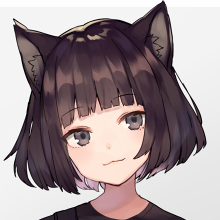 With a bigger tablet, you have no choice but to prop [the tablet] up. With this size you can lay it down easily and make it
feel even more like you're drawing on paper.
For beginners, drawing like that would be much easier. Also, being able to carry it around and the fact that it doesn't overheat are some of the benefits of having a smaller tablet. If you connected it to a laptop, I think you could even draw in your bed (laugh).
Also, I thought it was great that all of the settings for the XP-PEN were all tied together in one application. You can adjust the pen calibration and pressure, the function key settings, and all the other important tablet options in one place. On other tablets, you need special applications just to change the color settings, but the fact that you can do all of that in one application is one of the XP-PEN's best features.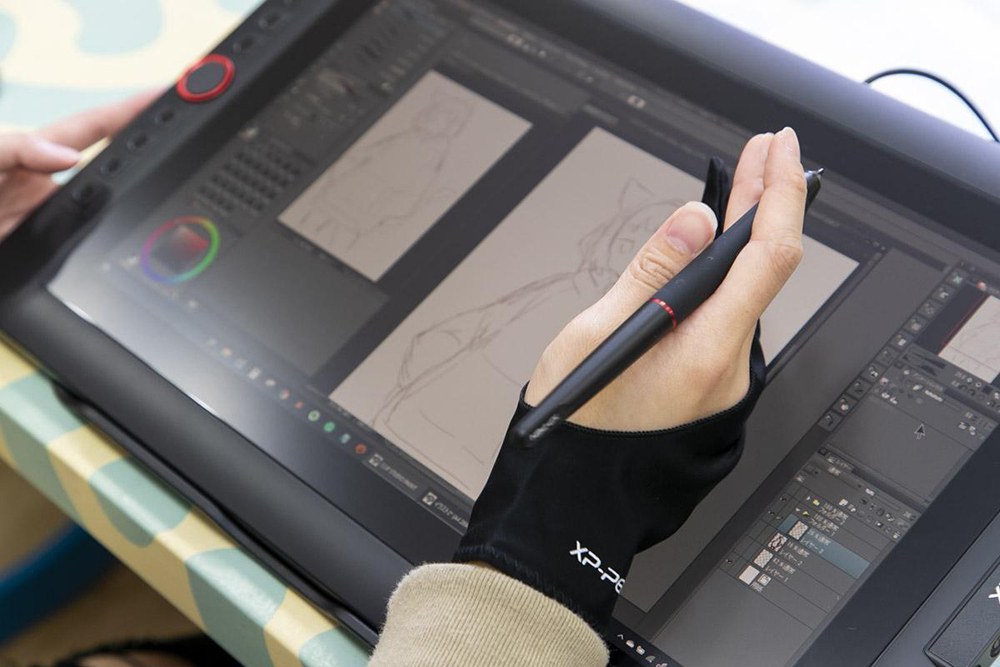 ── Is calibration difficult?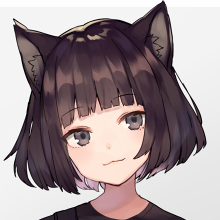 The colors you see will always be a little different from what the public sees, but you want to try your best to get that difference as small as possible. So, at the least, you need to make sure the color on your monitor and the color on your tablet match. If the colors are off and you only notice after the fact, it can be a huge problem later.
The Artist 13.3Pro has amazing colors, so after just a little adjusting I was able to get them matching perfectly. I was so grateful to be able to do that so simply, and that's one of the great parts of this tablet.
── Do you wish you had an Artist 13.3Pro when you started drawing?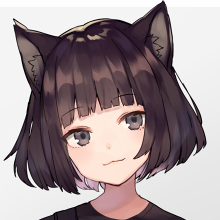 I totally thought that! My first tablet was tiny and didn't have a screen. I bought it in middle school, but to be honest I've kept using it until recently (laugh). Switching to an LCD drawing tablet, just by adding one more screen your productivity increases dramatically. In order to draw a lot, you need to be efficient. So, I'm jealous of people who can start off drawing with an LCD tablet. And the fact that you can get something this nice at this price is incredible. I'm a little scared of how many people are going to get good at drawing really quickly with this (laugh). I'm going to have to work harder.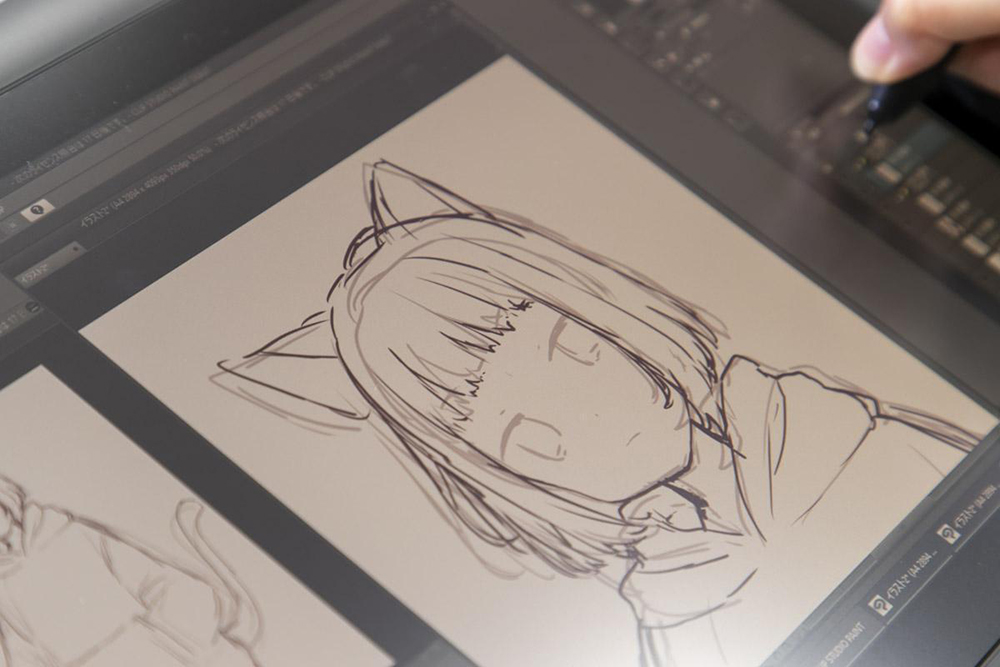 Shugao wants to continue improving her craft and trying new things. She wants to step out of her comfort zone in character design and venture out into product design, creating clothing and accessories. Even when talking wistfully about her dreams, you can still feel her core strength of will and passion.
When asked "What advice would you give your future competitors in the art world?" she had some interesting words of wisdom.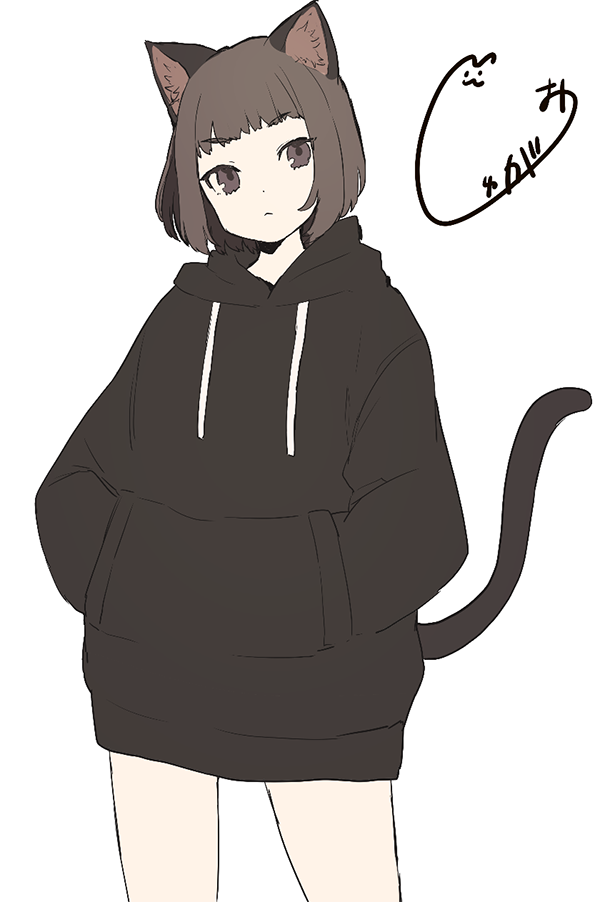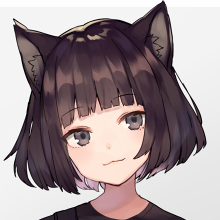 Whatever you draw, put your stamp on it. If you like doing it and you put your personality into it, I think anyone can learn to draw. Everyone has something they love to do more than anything. I think the focus of that love and passion needs to be your individuality. 
[Special Present!] This is the tablet Shugao used
"Artist 15.6 Pro"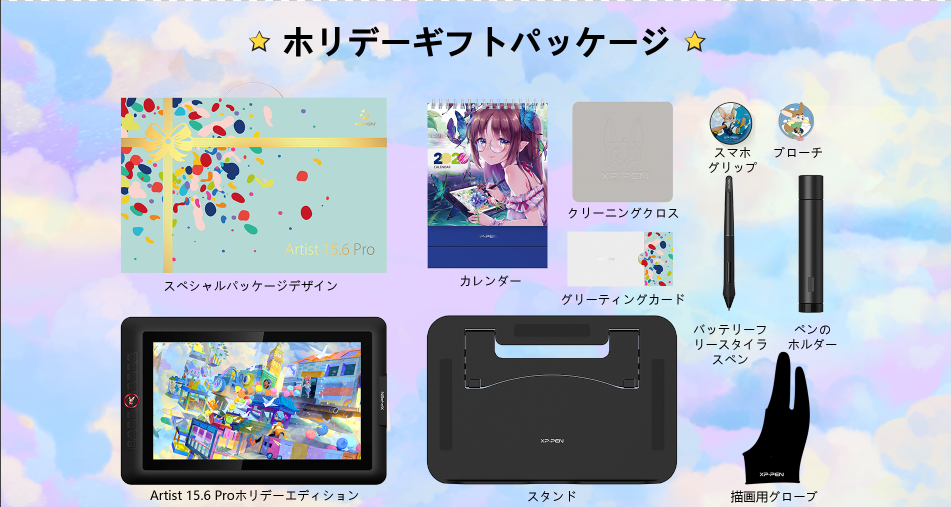 Meet the highly popular LCD monitor drawing tablet from XP-PEN, the Artist 15.6 Pro.
You won't feel any friction between your pen and the fully laminate 15.6-inch (1920x1080) screen. With 8192 levels of pen pressure and the ability to tilt up to 60 degrees, this tablet provides a natural drawing experience.
Moreover, the gorgeous screen features a 88% NTSC(120% sRGB)ratio and 178-degree view angle. The Artist 15.6 Pro is here to suit your workflow and provides 8 customizable shortcuts to create a drawing environment that supports your creativity. This is a tablet that allows you to focus on what matters: your art.
You can also enhance your drawing experience with a wide variety of accessories, from a pen holder to eight spare nibs to a globe stand.
The Holiday Gift Package is now on sale at a special price.
"Artist 13.3 Pro"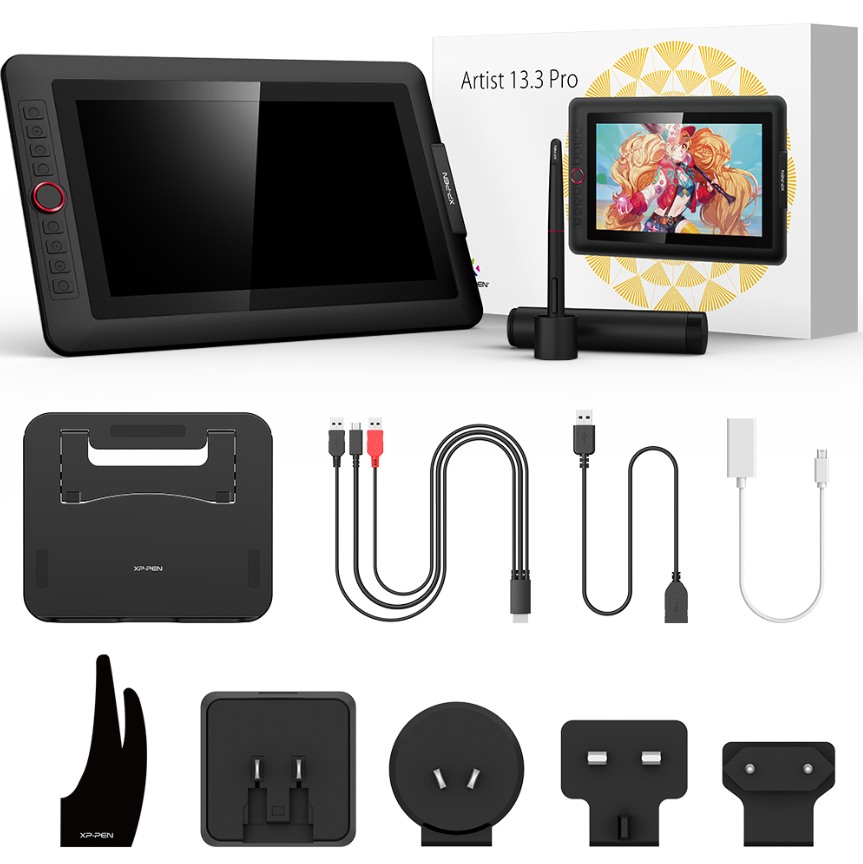 Though it's smaller screen is closer to the size of a laptop, at 13.3 inches, the "Artist 13.3 Pro" is packed with all the highly acclaimed features of the "Artist 15.6 Pro". It may be small, but with its high-resolution HD screen, you can perfect your drawings down to the smallest detail. Its compact size means it's easy to carry and can fit seamlessly into a wide variety of workspaces and lifestyles.

Find a retailer near you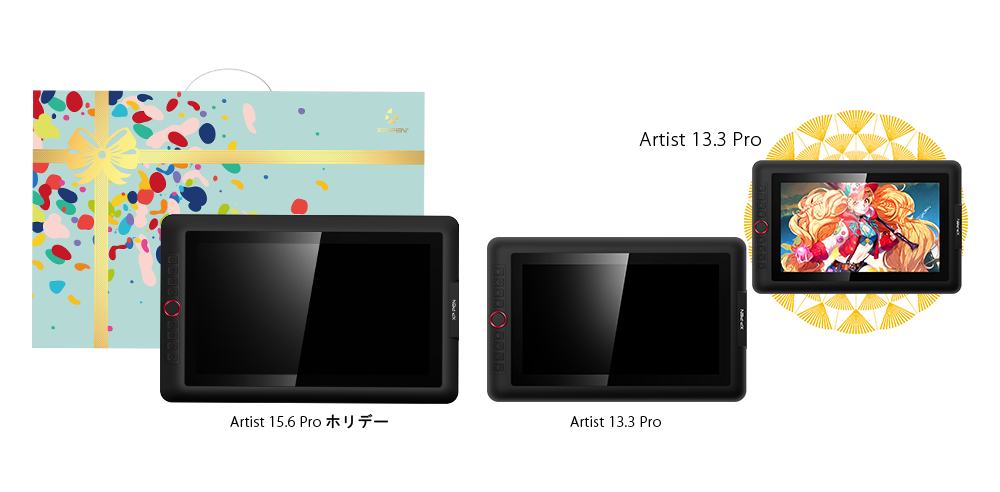 Limited time Amazon sale from 12/6/2019 (Friday) to 12/9/2019 (Monday)
Other XP-PEN Official Retailers
Get an "Artist 15.6 Pro"! Enter our contest!
One lucky winner will receive an "Artist 15.6 Pro" tablet, the same type as used by Shugao in this article!
To enter, just click the Twitter share button below, add the hashtag " #XPPENプレゼントキャンペーン " and post your tweet!
The deadline to enter is December 12th at 11:59PM JST (Japan Standard Time).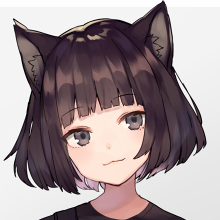 Shugao
Shugao is a professional illustrator who loves dragons and animal ears. In addition to illustrations for published works, her designs include the main visual for the atré Akihabara Hatsune Miku collaboration, design for KMNZ Lita and Liz (including the unit's logo), and the character design for VTubers Tanaka Hime and Suzuki Hina.