Shiratama Gives pixiv Requests A Try - They spoke frankly about their concerns and what they enjoyed!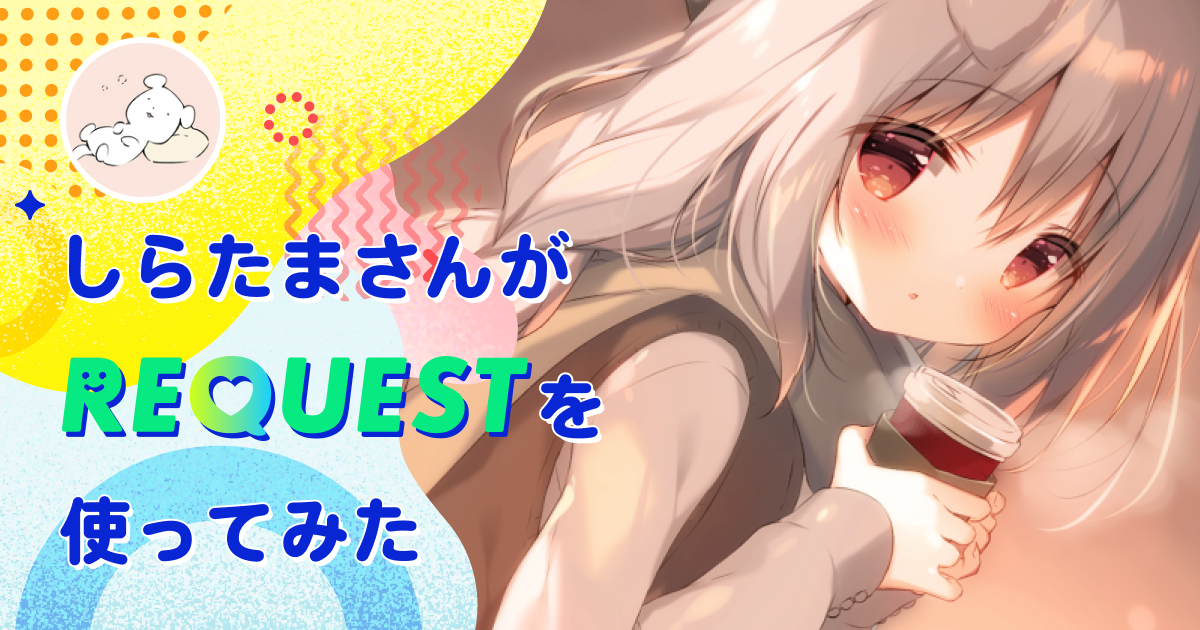 Have you already tried pixiv's Requests feature, which was released this past September?
pixiv's Requests feature allows creators to set a target price and take on requests from their fans. Creators can then publish the requests they receive and invite people to co-request them. Fans who like the content of a request can co-request it and pay the same amount, which helps support the creator.
We conducted an e-mail interview with Shiratama, an artist who has firsthand experience with pixiv Requests! The topics we covered include their concerns before actually trying the feature and their impressions after giving Requests a go. Whether you are a creator who's thinking about starting to take requests or a fan who would like to request artwork to your favorite artist, this article is a must-read!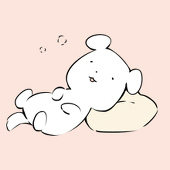 Shiratama
Illustrator and lead animator. Their works include various character designs, original pictures, and commissioned illustrations for various titles, including Hoshizora Tetsudō to Shiro no Tabi, Amairo Chocolate, Shugaten!, Azur Lane (Fumizuki and Nagatsuki), and Nijisanji's Emma August.
When the excitement overcomes the nerves
── What were your honest thoughts when you first heard that pixiv was about to release a Requests feature?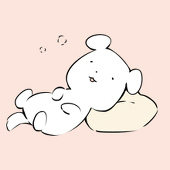 I've always been curious about this kind of service, but I never had a chance to try one out. Partly because I'm busy, but also because I have a feeling that the people who make requests see the illustrations and dōjin I make for work and expect the same quality. I was concerned about whether I would be able to meet their expectations and deliver a product that would satisfy the requester in terms of price.
However, what I particularly like about the Requests feature is that it aims to be a place for creators and fans to enjoy creative activities, not a place to ask for work. Of course, this is something that should not be taken too lightly since money is involved, but the soft nuance of the service made me feel like I could enjoy this function without letting my nerves get the best of me.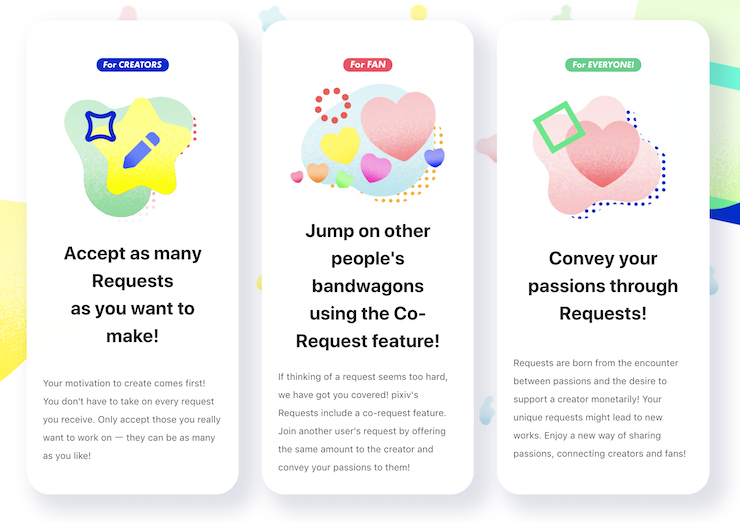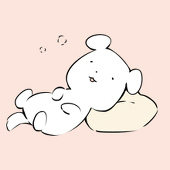 I also appreciate the Co-request feature, because it represents a way for fans who like the content of a request to share their support.
── What did you think of pixiv's official requests and of the Co-request feature after trying them out?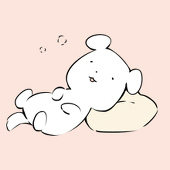 At first, I wasn't sure about Co-requests or how I should use them.
In fact, there were even some people who were concerned that co-requesting something might be rude to the original requester, which is why I had a hard time announcing that I was actually taking co-requests.

But personally I'm really glad when someone sends me a co-request! The fee I set for requests is lower than what I usually charge for work, so I use the money raised through co-requests to improve the quality of my submissions.
── How did people react to the finished illustrations?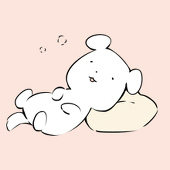 They liked them, and that's what matters most. And not only the requesters; even co-requesters said they were glad they joined in. I was so glad to hear it that it made me feel like giving it another go, to make fans happy once again.
── You've already started to take on other requests besides pixiv's official ones. What kind of illustrations are fans asking for?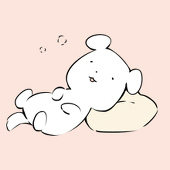 I myself was most excited to see what kind of requests would come in, and there were all sorts of them! There were some requests for my characters, but most of them were for me to draw the requester's original characters.
I also received many requests that seemed to come from outside of Japan.

── What kind of requests do you like to take on most?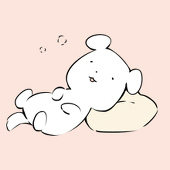 Personally, I find it easier to take on requests when their content leaves some to the imagination, and I like drawing my own original characters. Even though I don't have to deal with revisions and redos, when a fan asks for their original character and goes into a lot of detail to describe them I'm always very careful that there aren't any discrepancies with the directions I receive.
Also, I'm happier to receive and to give priority to requests that seem to be made "exactly for Shiratama" rather than to generic requests that could be addressed to other creators as well.

── The passion of those who want their request done by a certain artist over others is something that truly resonates, isn't it?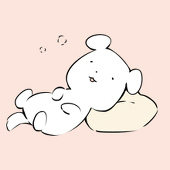 Definitely! That's why I tend to accept mainly requests involving my own original characters. Of course, these are only my personal preferences; I'm sure there are other creators out there who would like to take on requests about genres they don't usually dabble in, or draw something that comes from their fans' imagination.
Not drawing for work means you can enjoy the progress with your fans
── You also streamed the process of one of the works you were requested on YouTube!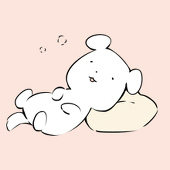 I started live streaming on YouTube in late September, and someone asked me to broadcast my drawing process. When it comes to work projects you can't really show your progress in a live stream, but I thought pixiv Requests were the perfect occasion to give that a shot.
── That's definitely one way to take advantage of requests! How did fans react to your live streams?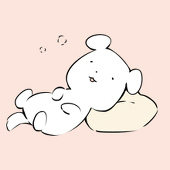 Live streams were a great opportunity to let people know about pixiv Requests, and they've been quite motivating as they also encouraged some fans to co-request my work.
I've been sending the PSD data (original data) of the illustrations I draw both to the requester and co-requesters as a gift file. When I do, I try to separate the files into different stages of production so that people can see how the work was done. I also try to keep the layers as separate as possible.

This way, people can keep the files open and use them as a reference while watching my old live streams, which lets them enjoy the production process twice.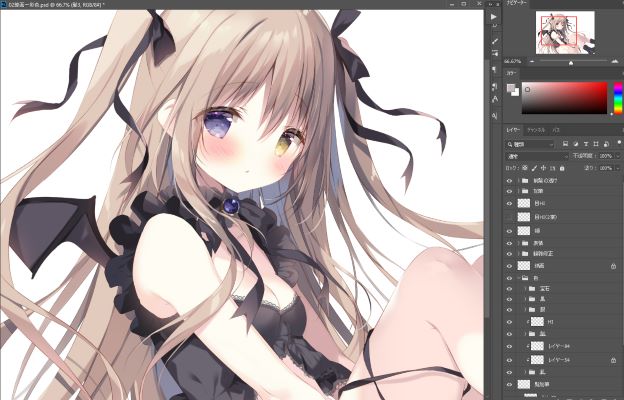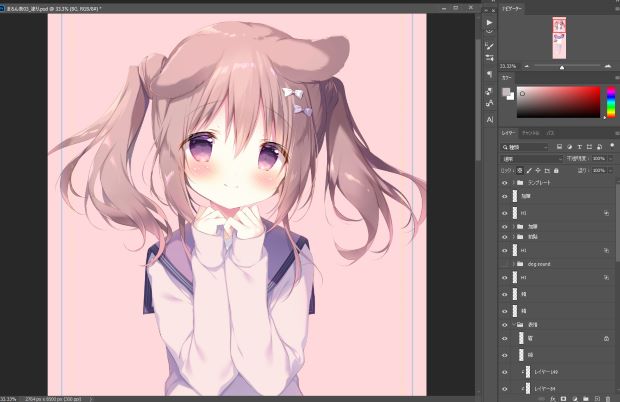 ── It sounds like a valuable experience not only for your fans, but also for those who simply like drawing.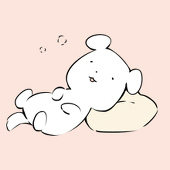 Fans see the illustration on pixiv and look at it as a finished product, but I'm glad they can also experience the creative process together with me.
── Is there anything you'd like to experiment with your next requests?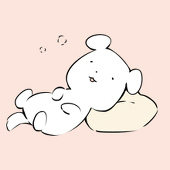 I'd like to keep broadcasting and archiving as much of my drawing process as I can in the future, too.
Also, I'm already including a text file with some simple drawing instructions in the gift file. In the future though, I'd like to include things like the points that I was particular about and any difficulties I encountered.
If you'd like to try out the Requests feature...
── Do you have any advice for people who are nervous about sending a request to their favorite artist, or who can't make up their mind on what kind of content to request?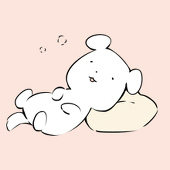 Well, it really depends on the artist, but I think it's a good idea to start by checking what kind of requests the creator is usually taking before sending your request.
In my case, requests that are too detailed raise the bar a little too high for me to accept them, but I'm sure there are artists out there who feel differently. Personally, I'm always very happy to receive requests because it lets me know what kind of things people want me to draw!

── Do you have any advice for artists who want to start accepting requests?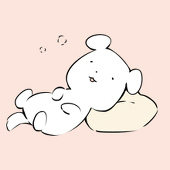 Thanks to pixiv Requests, I've been able to come up with ideas that I would never have thought of myself, so I think you should start accepting requests to see what kind of work your fans want to see from you!
At first, I was mostly worried about whether I would be able to find the time for requests, considering that I also draw illustrations for work and that I'm also active as a dōjin artist. However, when I learned that the creator retains all the rights to the completed artworks, I figured that I could also use the illustrations I was requested for my own dōjin activities, which is like catching two birds with one stone.

Some people might feel a sense of responsibility for their work and be a bit hesitant to act the same way, but you should remember that pixiv Requests is not a job. It's an occasion for creators and fans to enjoy creative activities together.

As for me, I'd like to keep using pixiv Requests in a fun and easy way too!
pixiv Requests