Interview: what is the secret to turning happy daily-life events into a story? - "The TV drama of 'A Man and His Cat' had to focus on kindness."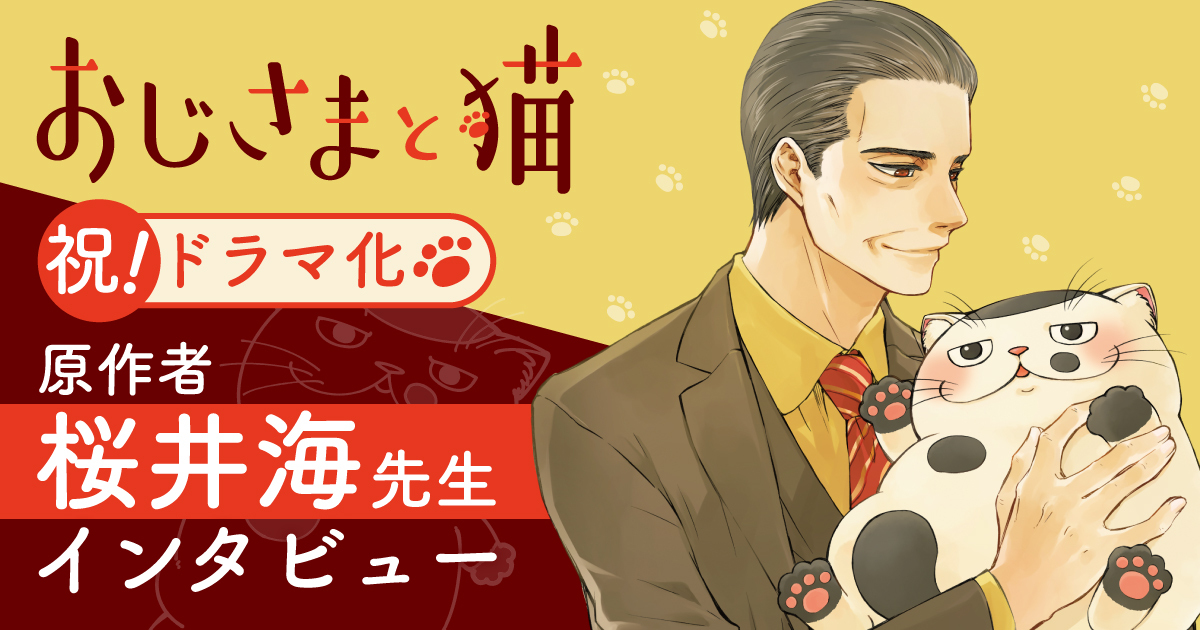 Thank god it's Wednesday, it's all downhill from here
 ー
now let's take a moment to relax...
A Man and His Cat depicts the heartwarming days in the life of Fukumaru, a pet store cat whom no one would adopt, and an old man who has been suffering from depression ever since his wife passed away. The live-action TV adaptation, airing on Wednesdays at 00:58 a.m. (JST) on TV Tokyo among other stations, was welcomed warmly by the public.
The original manga was formerly published on Twitter and has grown into a smash hit that has sold over 1.7 million copies. We interviewed the author, Umi Sakurai, and asked them about the secrets behind such a charming and gentle world.

"My manga has become a real-life story!"
── How did you feel when you found out that your work was going to be adapted into a live-action TV series?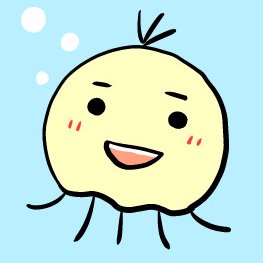 I couldn't believe it! In the industry, there are more than a few cases where media projects are dropped midway, so I didn't dare to get my hopes up too high and tried to keep a skeptical mindset. Eventually, we quickly started making decision after decision and I would find myself thinking: "For real!? Is this really gonna become a TV drama!?" (laughs)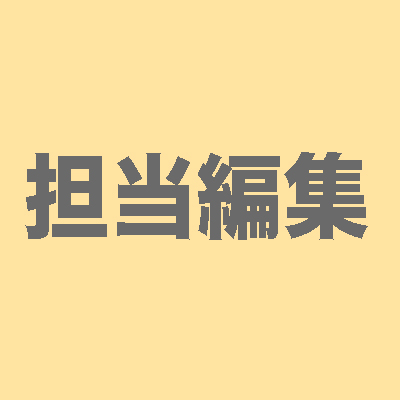 I am Horii, the editor in charge. Unlike you, who was acting so cautious, I was overjoyed from the very beginning. (laughs) The TV series adaptation was nothing but the result of your own effort and the support of your readers.
── The drama also features an impressive cast: Masao Kusakari in the role of 'the man' Kanda, and Ryunosuke Kamiki as the voice of Fukumaru.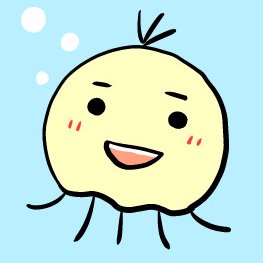 The producers had been talking about casting the Kusakari-Kamiki tag team from the very first stages of the project, but to tell you the truth, I never believed it would actually happen, even though I thought that would be great. It was a nice surprise.
── How did you feel when you first saw the drama?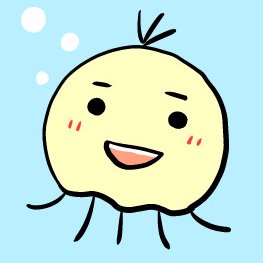 The biggest impact came from the realization that my manga had become a real-life story! As the author of the original comic, it was thrilling to see what the characters' visuals, the details of the man's house, etc., look like in 3D. I think that's the real appeal of live-action adaptations.
The drama came to be thanks to the support of the readers, and it was only made possible with the help of the many people involved. Thinking about it always makes my eyes water.
The drama gets the original author's seal of approval! Even in the TV series, Fukumaru is just too cute
── Did you make any requests to the cast and crew of the drama?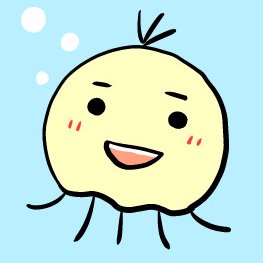 No, I didn't tell any of the cast members anything. I'm a manga artist, and I don't have any experience working with actors, so I wasn't in the position to say much. I just left it up to them. That said, I had a lot of discussions with the staff about the script.
I've insisted that A Man and His Cat is a story that places importance on kindness. As long as the TV adaptation followed the core of the story, the visuals and dialogues between the characters could be adjusted as much as needed to fit the 3D world. After all, there are certain aspects and dialogues that can only work in the manga. In fact, the characters in the drama version do not have exactly the same hair and clothes as in the original, do they? But the man looks like the man, and Kobayashi looks like Kobayashi. That's because the core of the characters is the same, just adjusted slightly for the live-action version.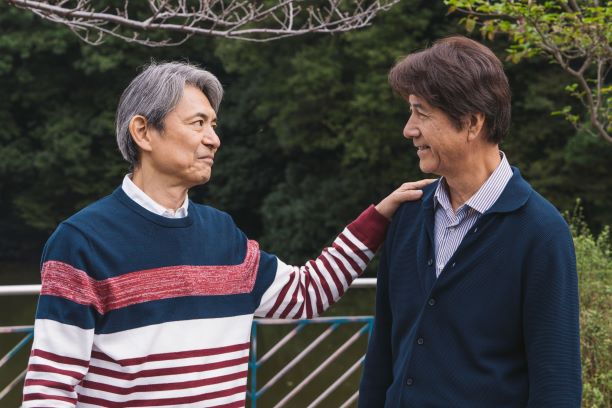 ── Speaking about the characters' appearance, weren't you worried about how Fukumaru would be represented in the live-action?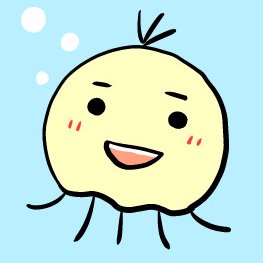 Some people were surprised that Fukumaru is played by a stuffed animal, but when you think about it, Fukumaru is originally just ink on paper in the manga. Then, as the readers became emotionally involved with the cat, he turned into a real being with a soul. That's why I believed that people would come to appreciate his representation in the drama once it started airing. As a matter of fact, when I saw Fukumaru in action I thought he was surprisingly cute!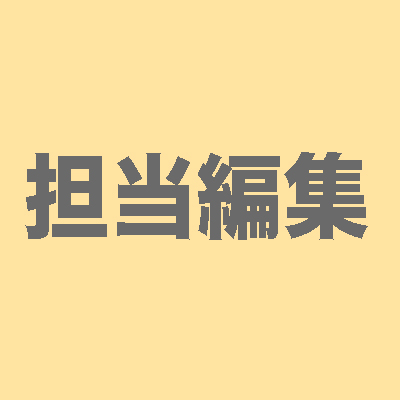 When they showed us the test footage, we were all excited by how adorable he looked.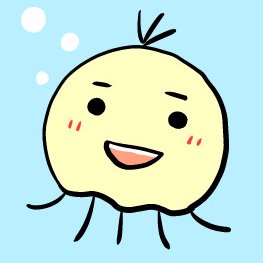 That's right! And from his first appearance, pouting at the pet store, he just gets more and more adorable as his days with the old man go by. I really like the patrol in episode 3. The 'meow meow' language he uses is to-die-for! Thank you so much, Kamiki! (laughs)
── The drama version of Fukumaru often sticks his tongue out in a blep, doesn't he?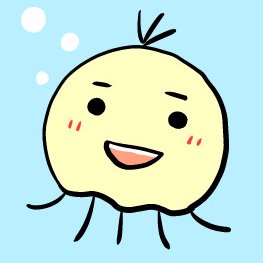 I was amazed at how realistic he looks. His mouth moves and he even sticks out his tongue!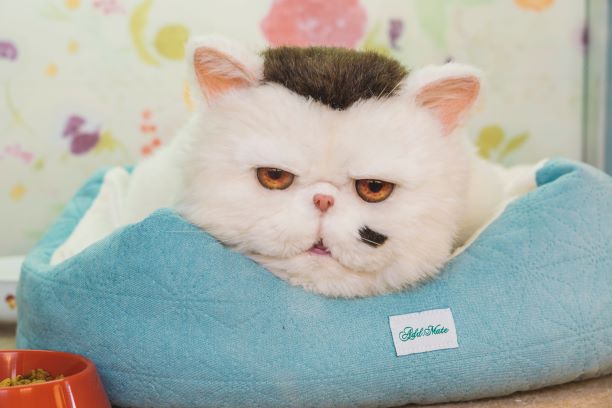 Twitter is the place to try out anything you like
── How did the manga A Man and His Cat come about?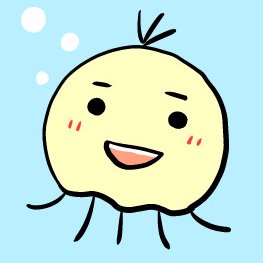 After finishing my previous work, A Vampire Called "God", I was thinking about a new project when I noticed that many manga artists were posting four-page comics on Twitter. So for a change, I drew and uploaded the first episode of A Man and His Cat. I drew it based on how I felt, so it's full of elements that would have been rejected in a regular planning meeting with my agent.
── What parts would be rejected?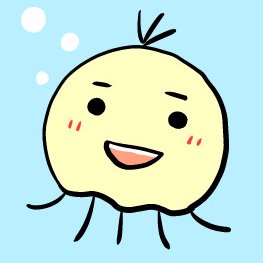 The ugly cat, the old man. In fact, there's nothing salvageable there. (laughs) 
── Would the 'old man' concept have been rejected too!?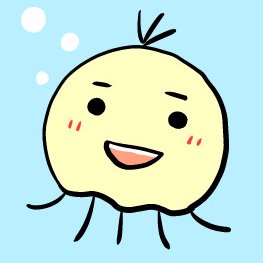 Characters in their 30s or 40s, with just a few wrinkles around their eyes, could still be a safe bet... but as a commercial manga artist, I wonder if the same goes for older men with lines around their mouths and such. Fukumaru is not particularly pretty, and I'm afraid he would need a beauty boost to appear in a commercial manga. When talking about business, you might want to choose the safe bet. However, if you think that a manga like mine sold so many goods and even become a TV drama... you never know, right?
I think the advantage of posting comics on Twitter is that you can give bolder projects a shot without the fear of them being turned down. You may try something new and realize that it works. I believe Twitter is truly the place to try out anything you like!

4-page manga are made to feature only the best bits
── After getting the public's response, you decided to serialize A Man and His Cat on Twitter first, before moving on to GanGan pixiv and the Monthly Shonen GanGan. What did you focus on when you started publishing your manga on Twitter?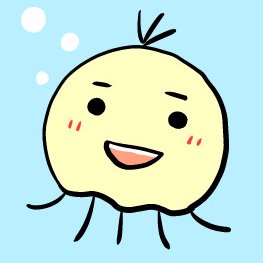 Recently, more and more longer-form manga have been getting published on Twitter, so what I'm about to say isn't going to apply to all cases. But if you're going to publish a 4-page format like the early
A Man and His Cat
, I think it's best to just
focus on the juiciest bits. 
The only information that can be presented in just four pages is stuff like: "the two fought", or "the two made up". There's no time to delve into the characters' background. I keep referring to Kanda as 'the man' because his name only came up a little while after the series started. In other words, you don't even need to mention the characters' names at first.
To be able to convey information through the flow of the story and the pictures, rather than explaining it in dialogue and narration, is a skill that is required even in regular comics. In 4-page manga though, you have to be even more serious about the way you select the info to include. If you're planning to draw regular comics in the future, posting 4-page manga on Twitter could prove to be a valuable learning experience.

── With the serialization in GanGan pixiv and the Monthly Shonen GanGan, the number of pages per chapter has suddenly increased to about 20, right?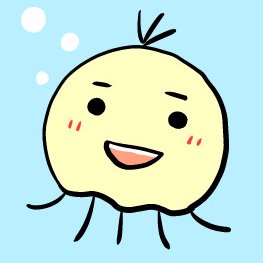 I've always been an artist who likes to move the story along, so when I had only four pages, I would just show the characters and that was it ー that would make me a bit restless. So now, the range of what I can draw has expanded, and the experience is even more rewarding. The increase in the number of pages allows evolution in the relationship between the old man and the people around him.
Establishing a setting after seeing your characters in action
── Music is also an important theme in A Man and His Cat. Do you have any experience in music?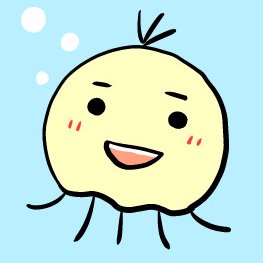 I'm terrible at it, but I did learn to play the piano!
── Your work features a moving portrayal of the characters struggling in the world of music. I figured you must be a very dedicated musician to be able to describe those aspects in so much detail.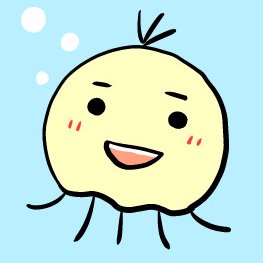 I guess it doesn't have much to do with whether or not I have experience in music. Human suffering is similar in all worlds. Whether it's music or manga, I think there are affinities in the emotions that keep us fighting.
── How do you establish a setting for your characters?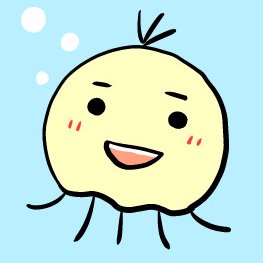 Many authors don't start writing the storyboard until the characters' profiles are done and ready. In my case,
I create the characters and the storyboard at the same time.
As I draw the story, I expand on the character's background: "If this character says this line in this scene, then they must have had this or that kind of life. The way they live is rooted in their upbringing, so they must have grown up in a family like this...."
When I manage to clearly picture the life of the characters as I work on the storyboard, that's when the story starts taking shape. It's a strange process: I start writing the storyboard while the story isn't ready yet. (laughs)
── You don't write your stories starting from the setting; you write the setting while following the story.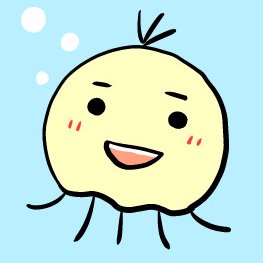 That's right. I find it hard to create a character unless I see them in action within the flow of the story first.
In my rookie days, my editor asked me: "What's your personality like?"
── A Man and His Cat has a very wholesome atmosphere, but the characters' words and actions don't seem fake because each of them has a well-defined backbone.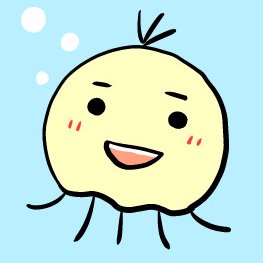 I'm glad to hear you say that. There are people in this world who think that all unhappy things are realistic, while happy things are not. But my idea is different. I think that life with both unhappiness and happiness is what feels most real.
As we go on with our lives, we often think about other people's feelings such as "What is this person thinking?", or "How can I tell this person the truth without hurting them?". There are also many situations in which we act with consideration for the feelings of others. What lies at the root of A Man and His Cat is a picture made of small, happy moments, little exchanges of thoughtfulness that can be found anywhere in our daily lives.
── It seems like kindness is the essence of many of your works, including A Man and His Cat.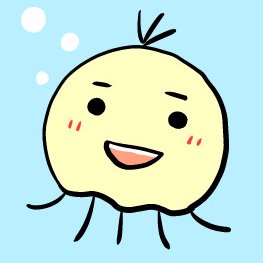 In my rookie days, one of my editors once asked me how I would describe my personality, to which I answered: "I guess I'm kind...?"
Before that, I had an experience with a shonen manga editor who said to me that my manga was too gentle, and not as a compliment; he meant that it was too gentle and weak for a shonen manga.
When I told my editor that I would describe my personality as "kind" after remembering that specific episode, they raised an eyebrow.
If it were up to the present me, I would have scolded that editor not to ask such a difficult question to a newbie who hasn't even published their first series yet. (laughs) After all, no one knows what their own personality is like. That is something that readers and people around you can sense as you draw your works. Many readers seem to find my works soothing and I think that A Man and His Cat shows my personality to the fullest.
── Do you think it's important for writers not to be too set in their ways when assigning a certain personality to themselves?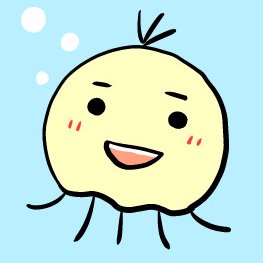 I think many people only want to draw certain things in virtue of who they think they are. Unfortunately,
there are times when what you want to draw is not suitable for you. Also, what you think is your weakness may actually be one of your strengths and vice versa.
That's why I think it is important not to be too set on your definitions and to be willing to try different things. As you do so, you may acquire different sets of skills and learn to draw things that you couldn't draw before. Don't be too adamant about succeeding; instead, you should dare to take on various challenges without taking things too seriously.
Curiously trending: Fukumaru's escape arc
── What episode, in particular, has stuck with you? I'd like to ask your editor Horii as well.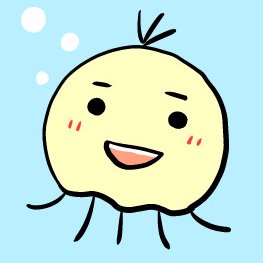 It's hard to narrow it down to just one...! I want to answer "All of them!", but the one that gave me the feeling that I'd drawn it all out was Fukumaru's escape. Fukumaru experienced a series of unfortunate events and it was difficult to cut out some parts to depict that fateful encounter. I'm sorry for making the readers sit at the edge of their seats while they were waiting for Fukumaru to rejoin his owner. (laughs)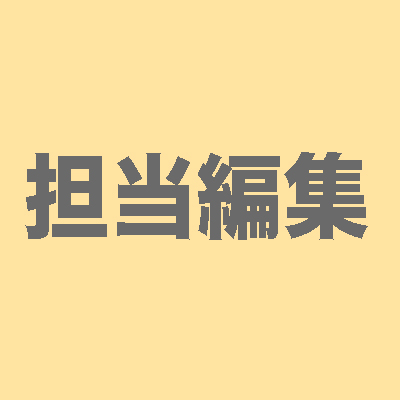 My answer would also be the escape chapters. Thanks to the readers who waited so long for the two to reunite,
the Japanese tag for A Man and His Cat (#おじさまと猫) trended on Twitter when the episode with their reunion came out.
When it comes to A Man and His Cat, the storyboard often makes me cry. (laughs) Recently, I wept like a baby when the kitten walks up to Geoffroy in episode 69. First I cried at the storyboard, then at the draft, and then again at the phototypesetting. (laughs)
── While I was reading A Man and His Cat, I've got the feeling that Sakurai may be a fan of not-so-pretty cats. The comic features a few cats with uncommon features...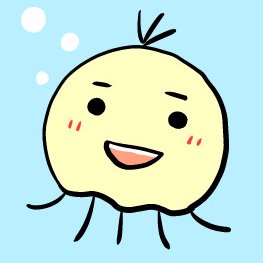 You may be right. (laughs) I have a dog, a cat, and a goldfish at home, and I think pets are even cuter if there's something that's not totally right with them. They're more charming. But if I show too many ugly cats, they'll end up overshadowing Fukumaru, so I have to hold back... (laughs)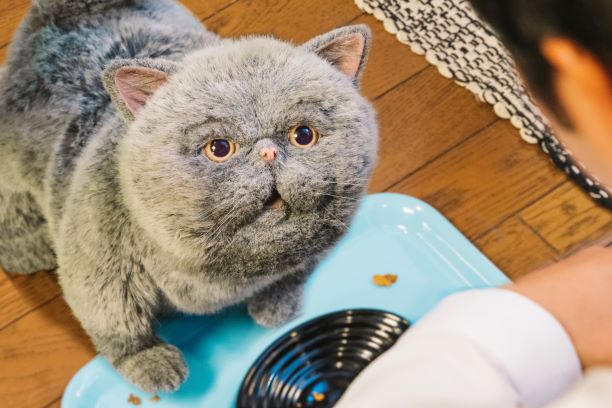 ── The second half of the drama series is finally underway. I'd like to ask the original author to share a message with the viewers.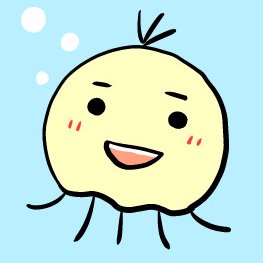 The decision to make my story into a TV series was made possible thanks to the readers. If they're happy with it, then I have nothing more to say.

The gentle atmosphere of the first episode will continue until the end, so please keep holding these characters in your heart. Hopefully, the many people involved in the production of the drama will also be happy with the amazing results of their work. I'm so happy that I'm spending all day reading the feedback from the viewers, but as the original author, I swear I'll get back to the manuscript! (laughs)
"A Man and His Cat" TV drama now airing!
Episode 7 aired from 0:58 a.m. (JST) on February 17. The video distribution service
Paravi
is offering exclusive first-run distribution from 9:00 p.m. (JST) on the Wednesday night before each episode airs!
Spend a wholesome evening enjoying the gentle relationship between the fluffy Fukumaru and his owner.

・Channels/Broadcast information:
TV Tokyo, TV Osaka: airing every Wednesday from 0:58 p.m. (JST)
TV Aichi: airing every Wednesday from 2:05 a.m. (JST)
TV Hokkaido: airing every Sunday from 1:35 a.m. (JST)
BBC-TV: airing every Saturday from 0:00 p.m. onward starting February 20, 2021
* Also to be aired on BS TV Tokyo.
・Cast:
Masao Kusakari, Ryunosuke Kamiki (voice acting), Yuta Koseki, Reina Takeda, Hiroyuki Hirayama, Hitomi Takahashi, Takeshi Masu, Honoka Matsumoto (voice acting)
・Distribution information:
The video distribution service
Paravi
is offering exclusive first-run distribution from 9:00 p.m. (JST) on the Wednesday night before each episode airs
・A Man and His Cat TV drama official website:
"A Man and His Cat" is also on pixiv Comic!
pixiv Comic features more than 6000 titles among the hottest manga of the moment, from commercial works to comics only posted to pixiv. Read them for free!

>>Read A Man and His Cat (Japanese only)<<
Download the app here!