What Should You Do In Your Teens To Prepare For Your Mangaka Debut? - Interview With Student Mangaka Minori Chigusa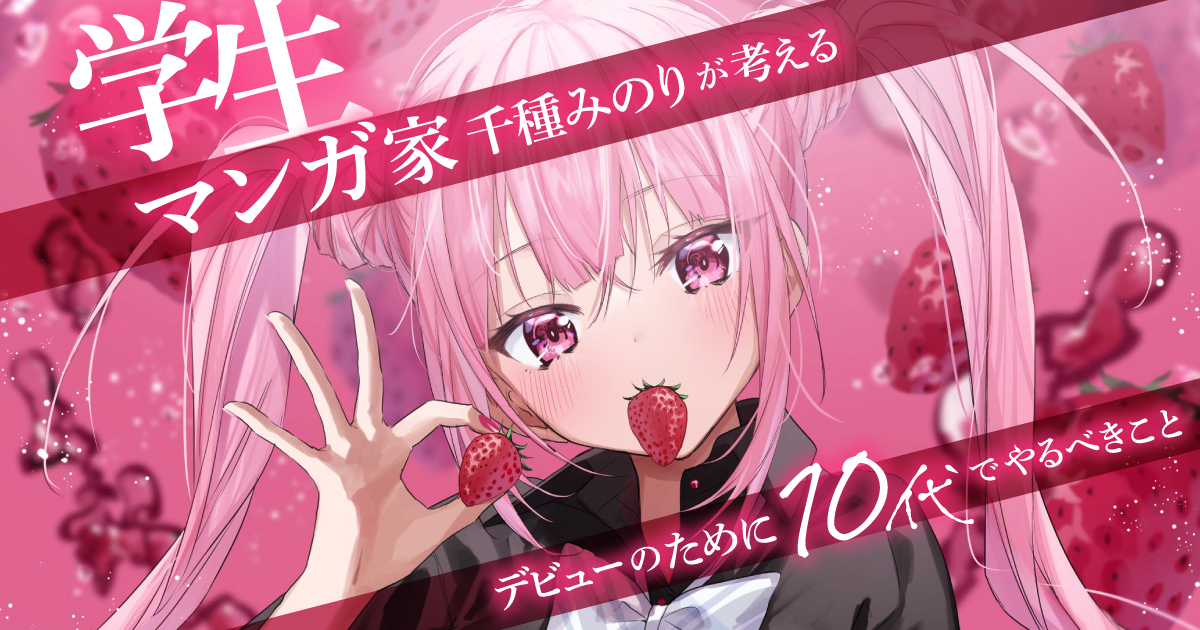 Manga artist and vocational school student Minori Chigusa has published their first manga Irozuku Kisetsu to Tonari no Kimi to (KADOKAWA) in July this year, and their second work Kokoro Irozuku Koi ga Shitai is currently being serialized. They made their debut at the tender age of 19, and while living their student life, they've been gradually expanding their area of expertise to manga serialization, light novel illustration, and VTuber design.
What does it take to fulfill your dream of making your debut as a student? We talked to Chigusa about everything from their work environment to their input methods.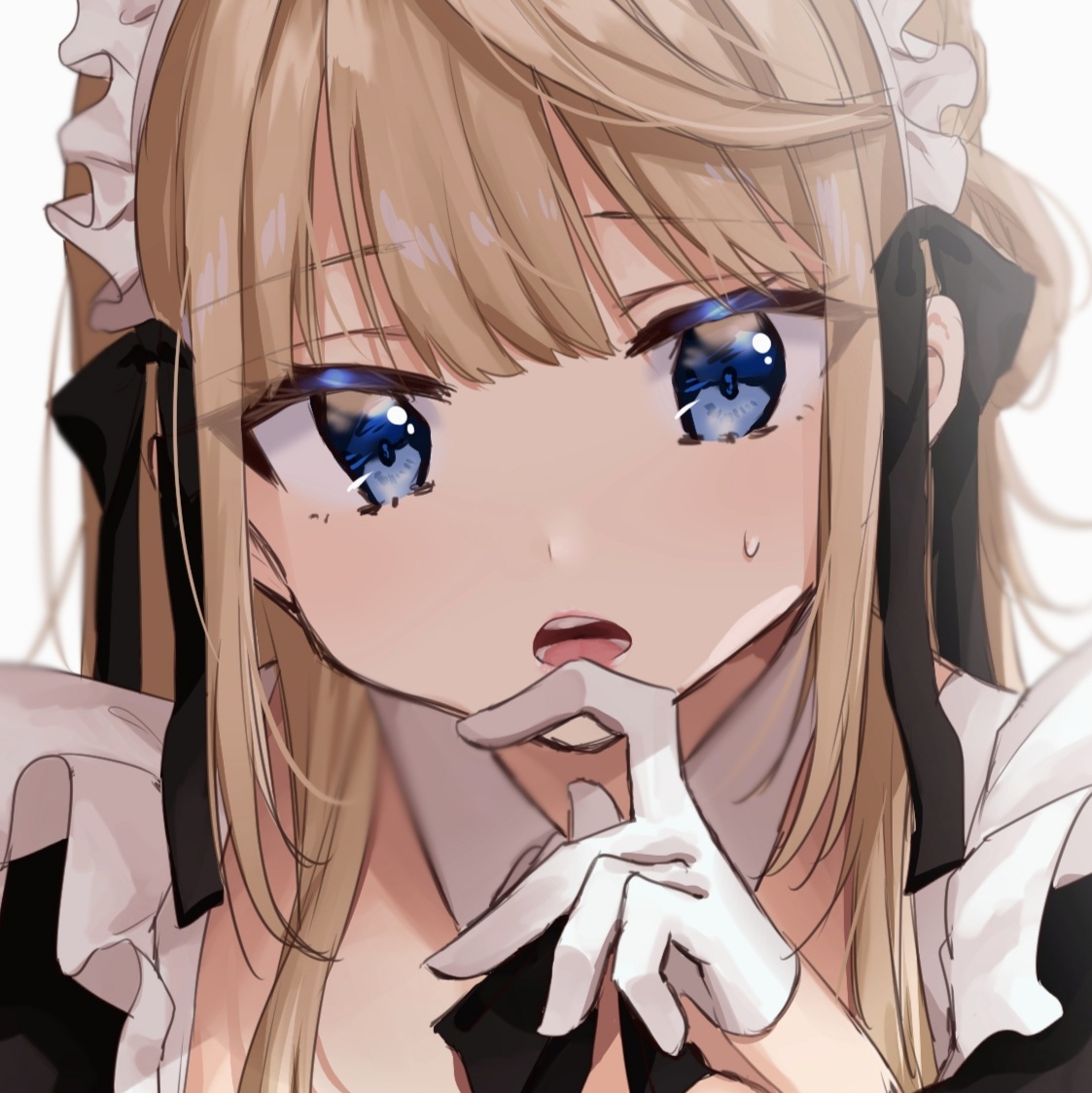 Minori Chigusa
Illustrator, manga artist, and student. Since their debut as a mangaka in their teens, they've been gradually expanding their area of expertise to manga serialization, light novel illustration, and VTuber design.

Their works include Irozuku Kisetsu to Tonari no Kimi to and Kokoro Irozuku Koi ga Shitai.
Article by Ichibo Harada @HEW
An unexpected debut as a mangaka while hoping to make it as an illustrator
── What's the story of your debut?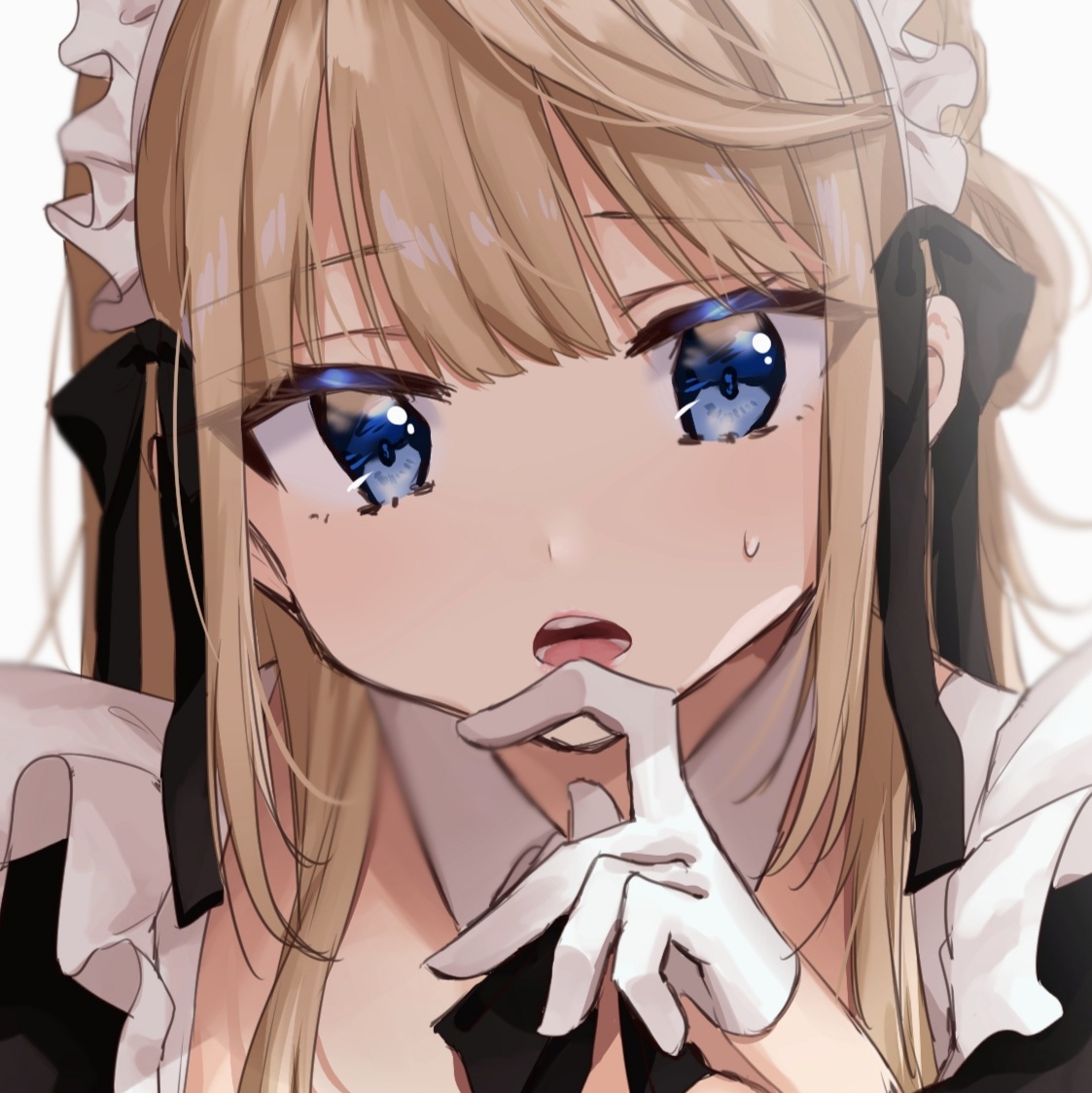 It all started when an editor noticed the manga I was posting on social media as a pastime. But to tell the truth, I wasn't really planning to become a manga artist.
── Nevertheless, were you hoping to make it as a creator?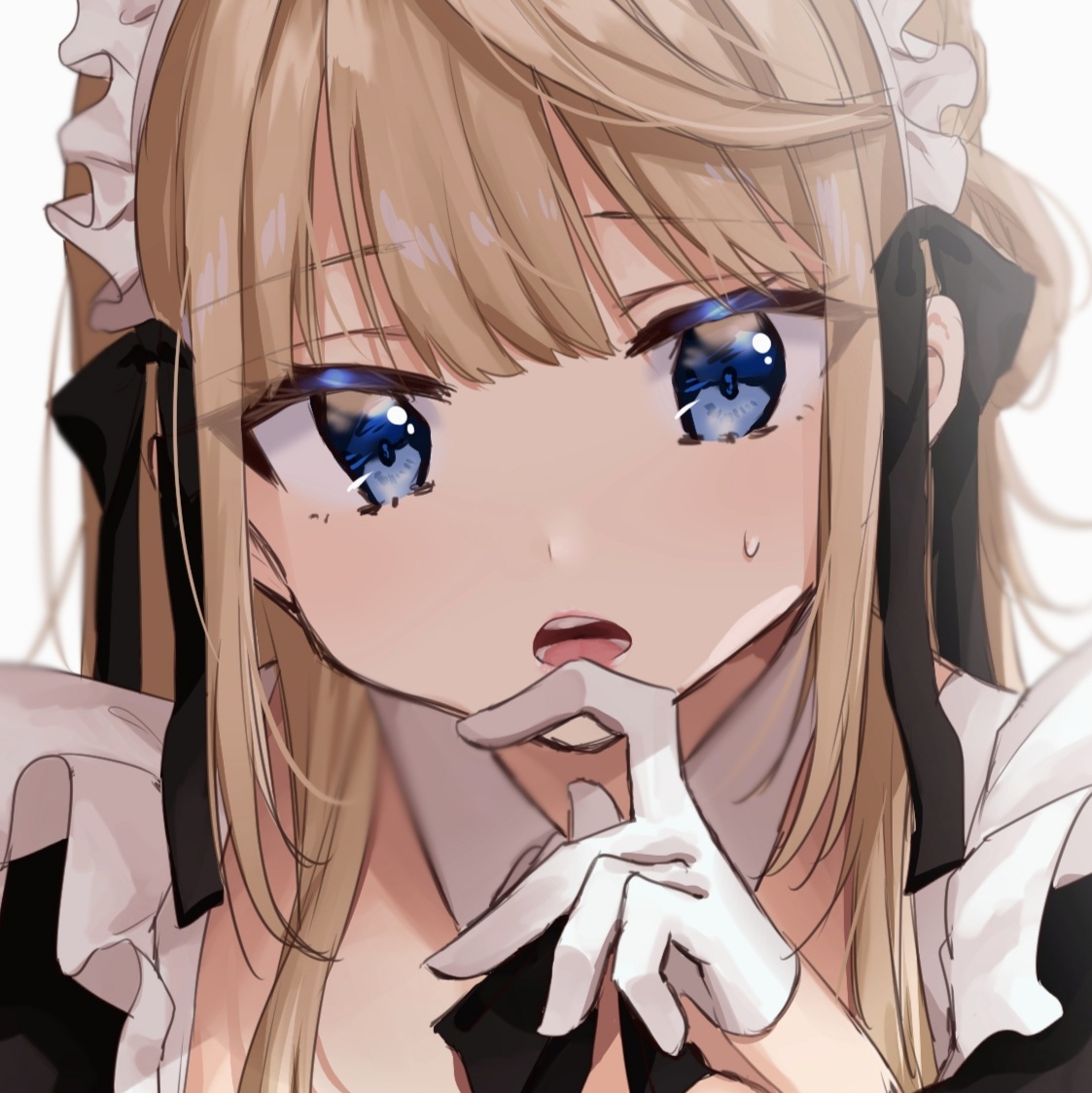 Sure, but I wanted to be an illustrator. Although I had been posting on social media as a hobby, I had no real experience drawing manga, and I wasn't really good at coming up with stories. So when the editor contacted me, I hesitated ー but since I hadn't worked on anything commercial yet, I thought this would be a good chance. To this day, I still haven't stopped learning.
── Did you talk to anyone before making your debut?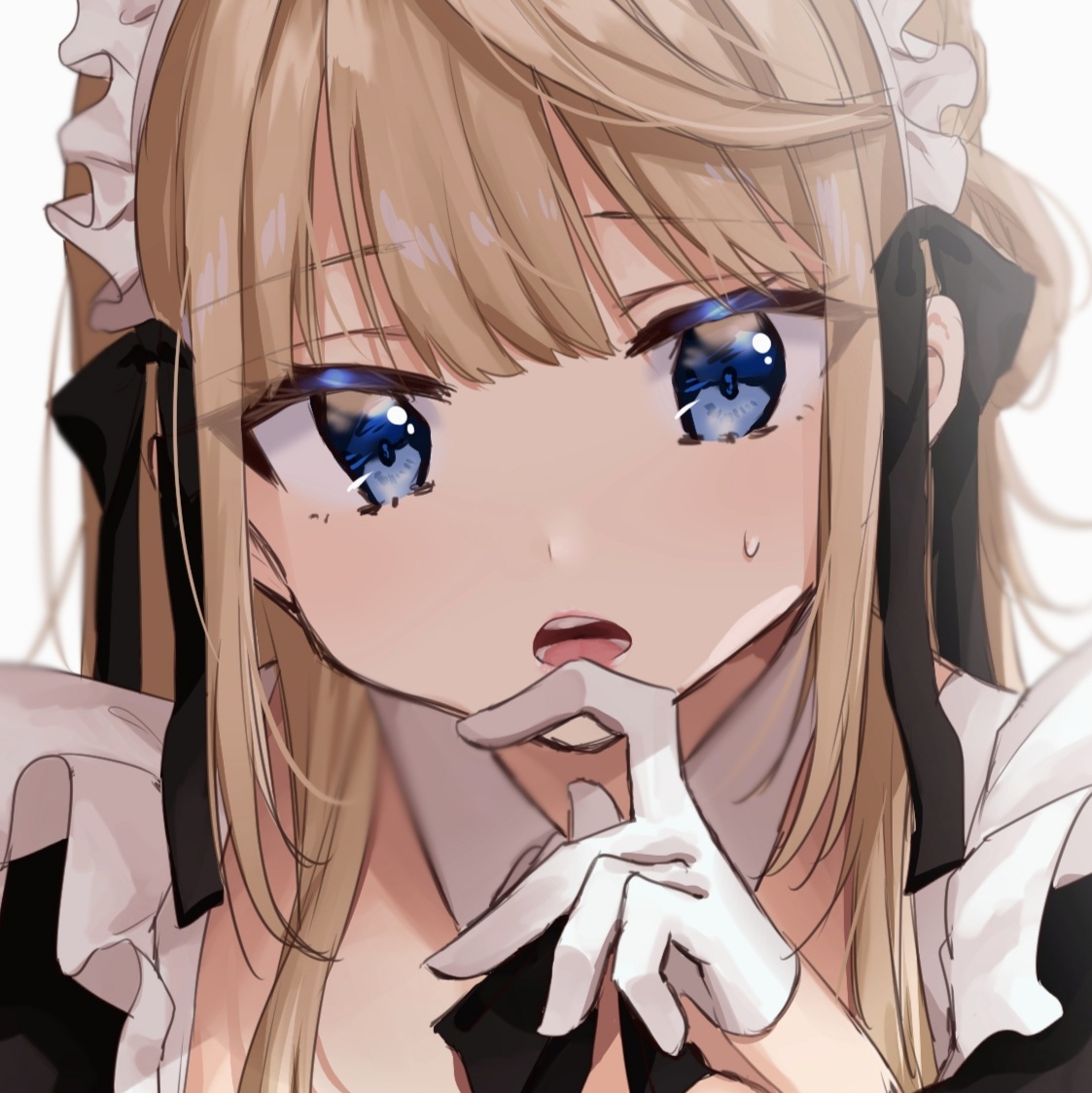 I don't think much before I act.
(laughs)
 I wasn't particularly worried. I didn't consult with anyone, nor did I tell my parents about becoming a mangaka, but they recently found out!
Apparently, Twitter synchronizes with your address book, so my account showed up in my parents' recommendations (laughs). But I'm relieved that it didn't turn out to be a big deal.

── What was the hard part of making your debut as a student?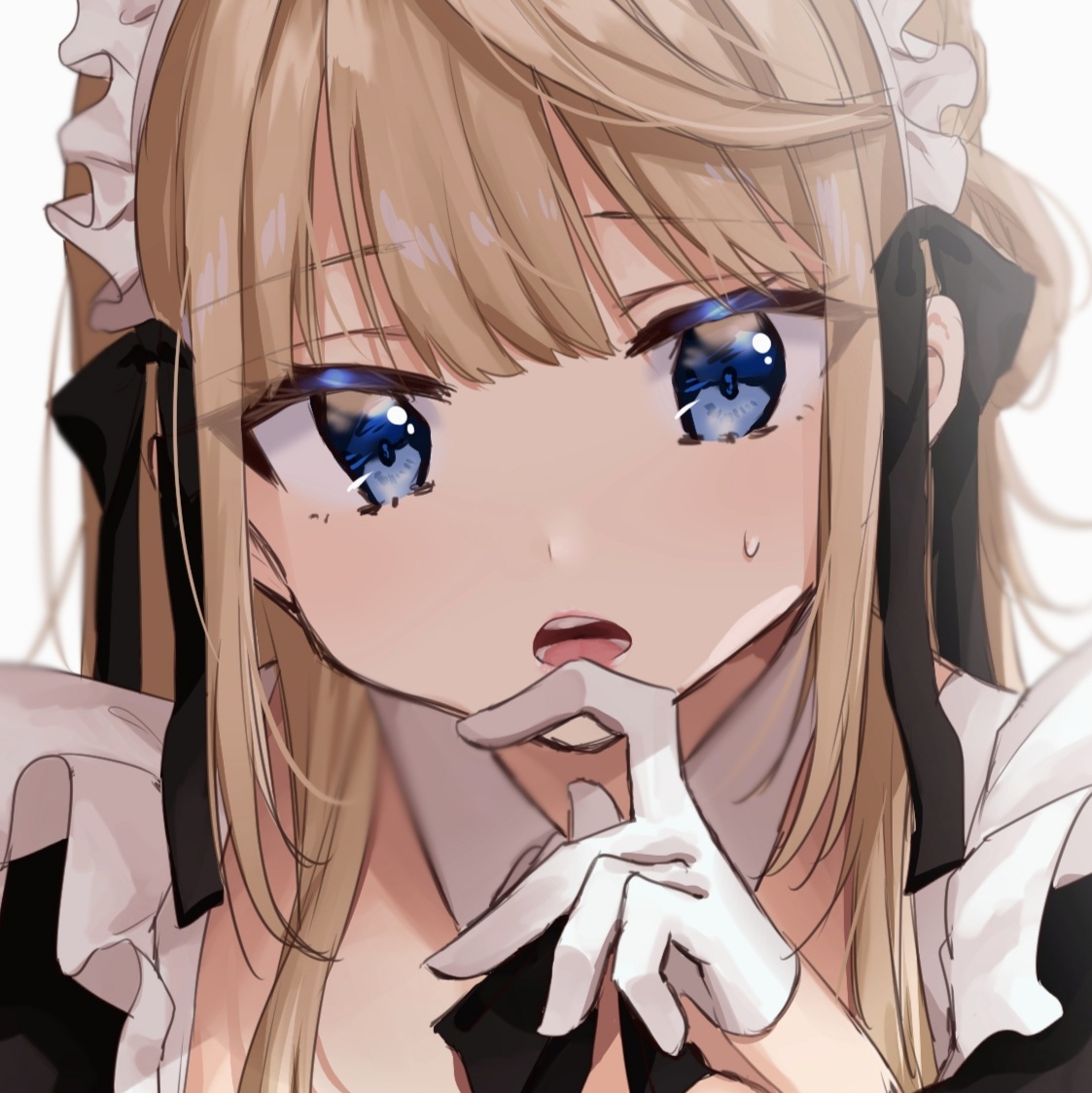 I can't seem to get used to exchanging emails. I've had part-time jobs before, but I never had to write business emails, so it's uncharted territory. I respond by imitating the style of the emails that I receive.
── Do you have trouble balancing your schedule with your vocational school?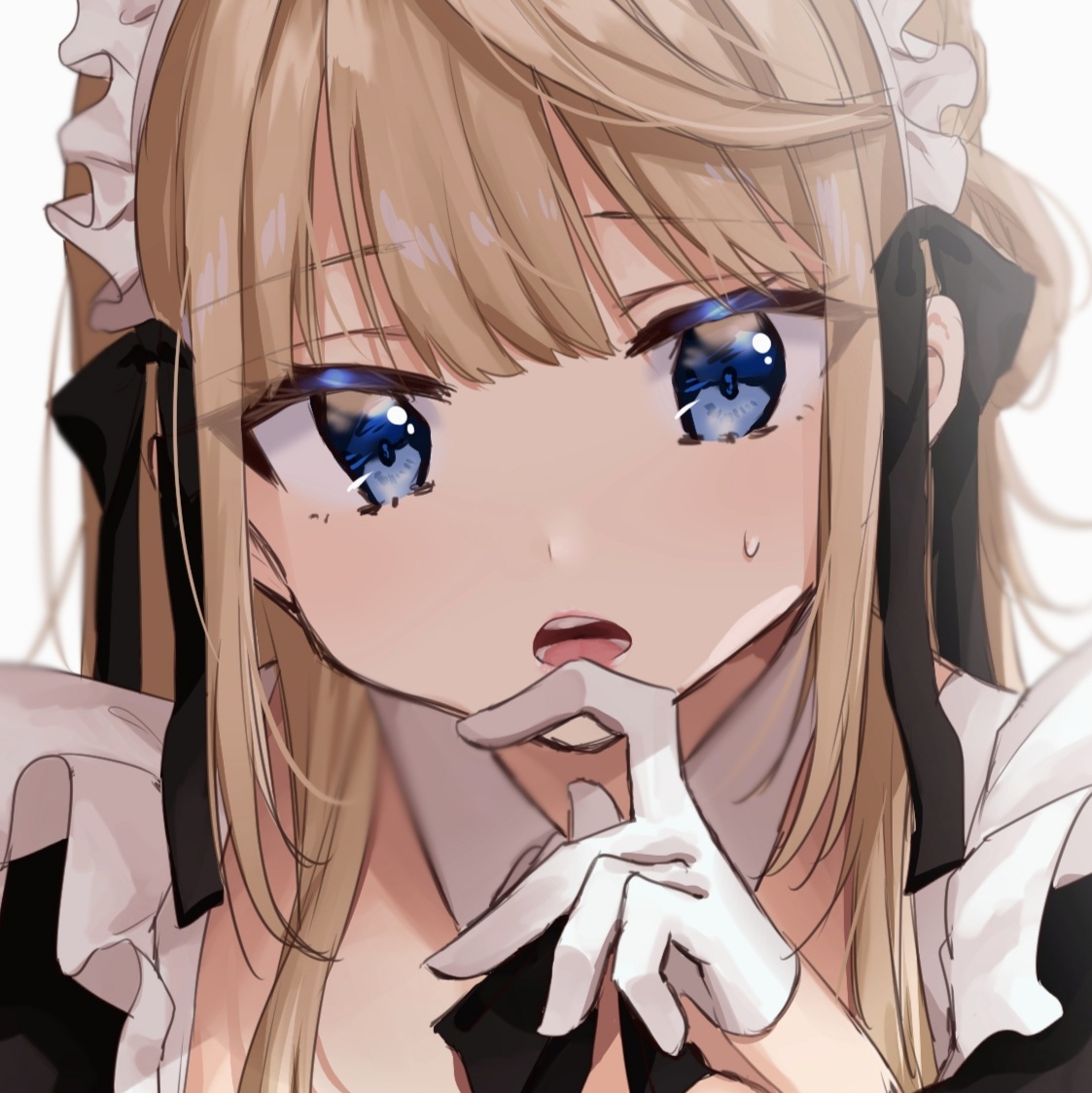 I've been attending a drawing school, and the school itself allows me to set up my own class schedule if I'm looking for a job or publishing a manga ー so it's been all right.
I draw something every day, whether at school or by myself, but I don't stick to a daily quota. I just work at my own pace, and if I'm tired I just stop. So things can be tough just before deadlines... (laughs)

I prefer character relationships to pretty bishoujo characters by themselves
── Many of your works revolve around the themes of youth and love. Have you always enjoyed romantic comedies?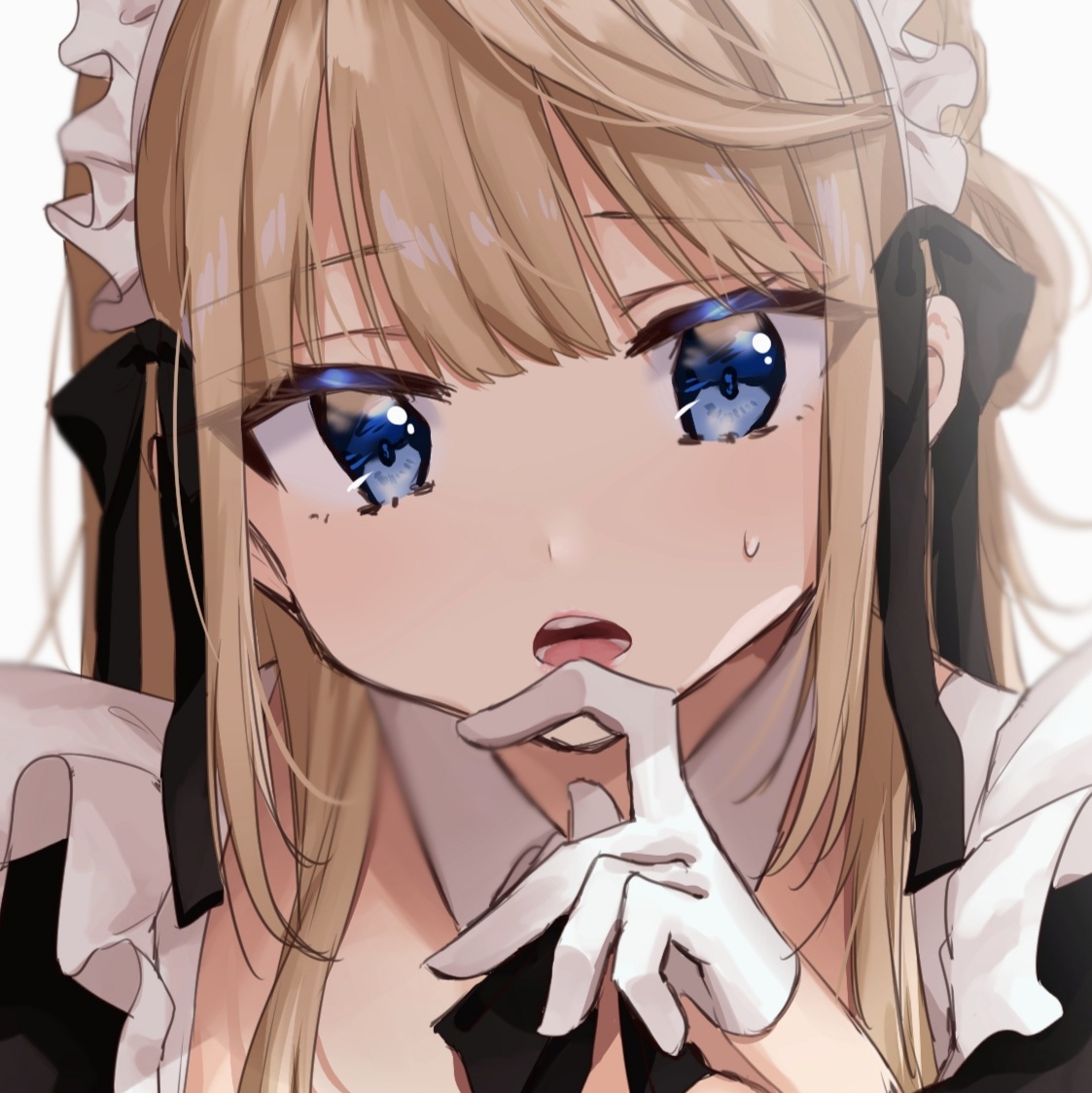 In junior high school, I used to read a lot of shoujo manga, but I got into shonen manga in high school. I like a little bit of everything.
── Which authors influenced you?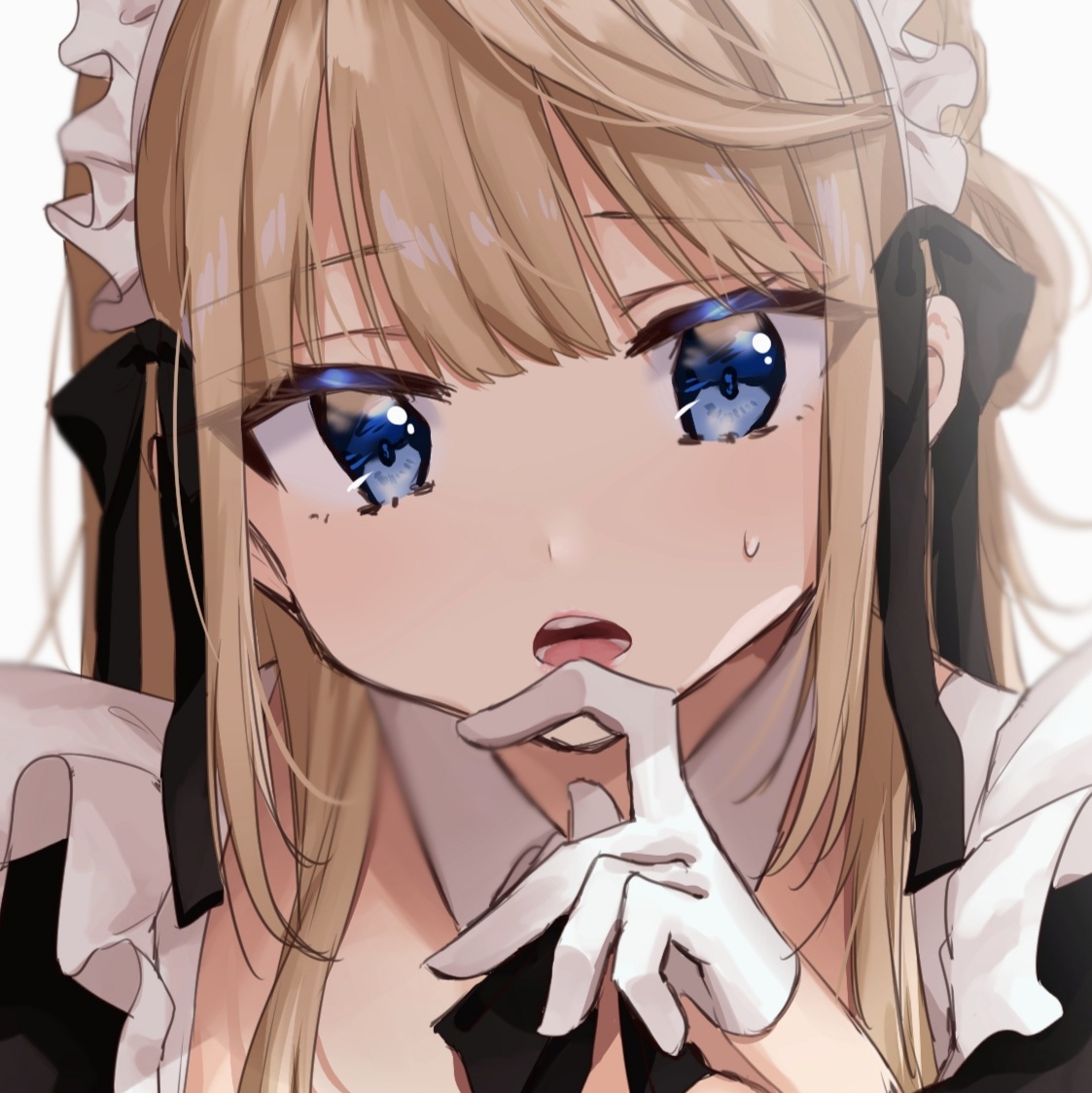 I like the shimmering drawing style of Ema Toyama, author of Missions of Love, and for a while, I would try to mimic it. Same goes for Sadoru Chiba, illustrator of School-Live! In junior high, I was always trying to draw in the style of my favorite manga artists and illustrators, but eventually, I organically found my own.
── Your style includes fetish elements typical of the so-called men's genres, but also the excitement of shoujo manga. Where are your roots?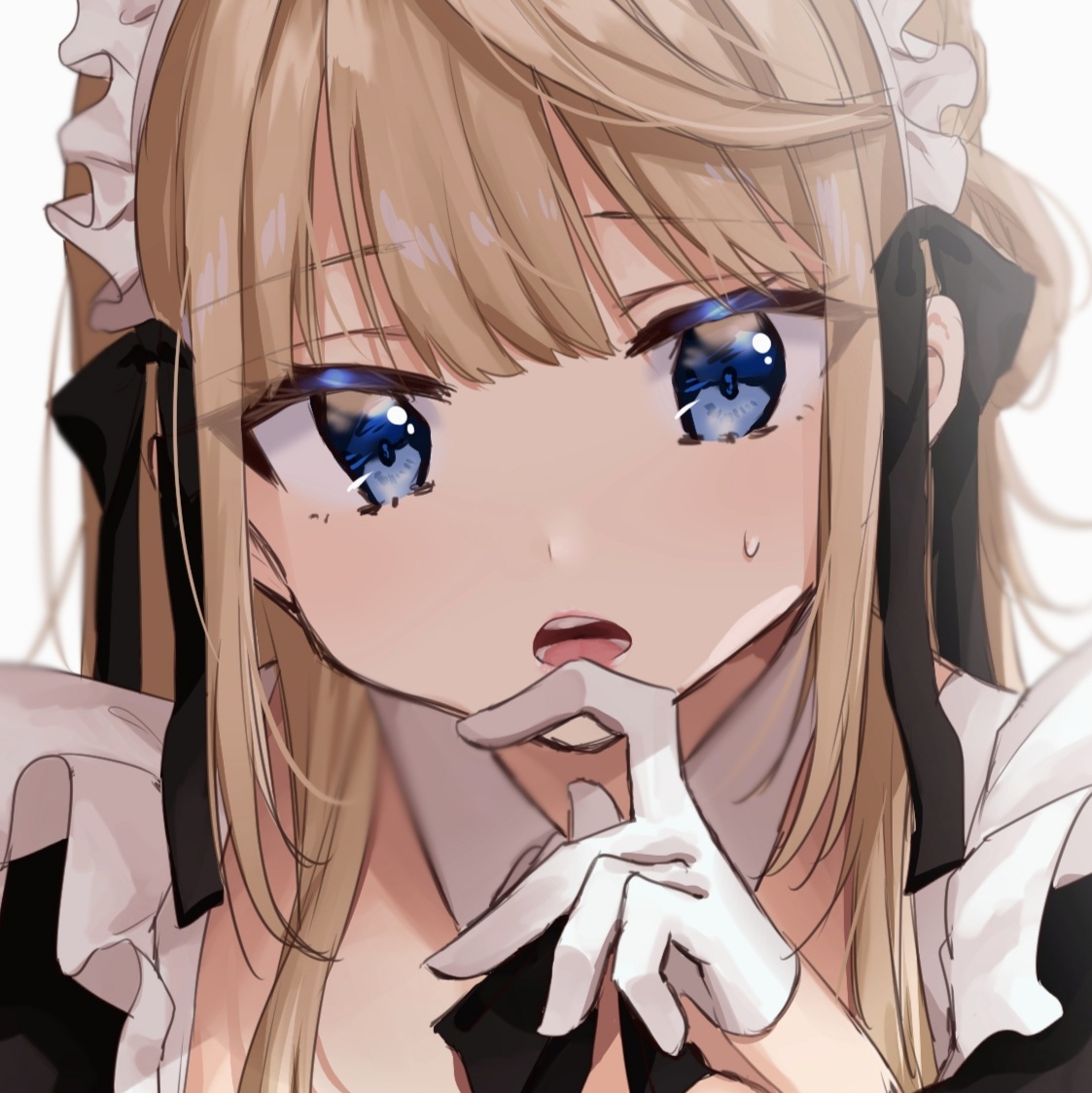 I admit I might have a thing for the female body, but rather than a single pretty girl, I tend to cherish the relationship between two characters. So in that respect, I think I'm leaning towards shoujo manga.
── Are your readers mostly male or female?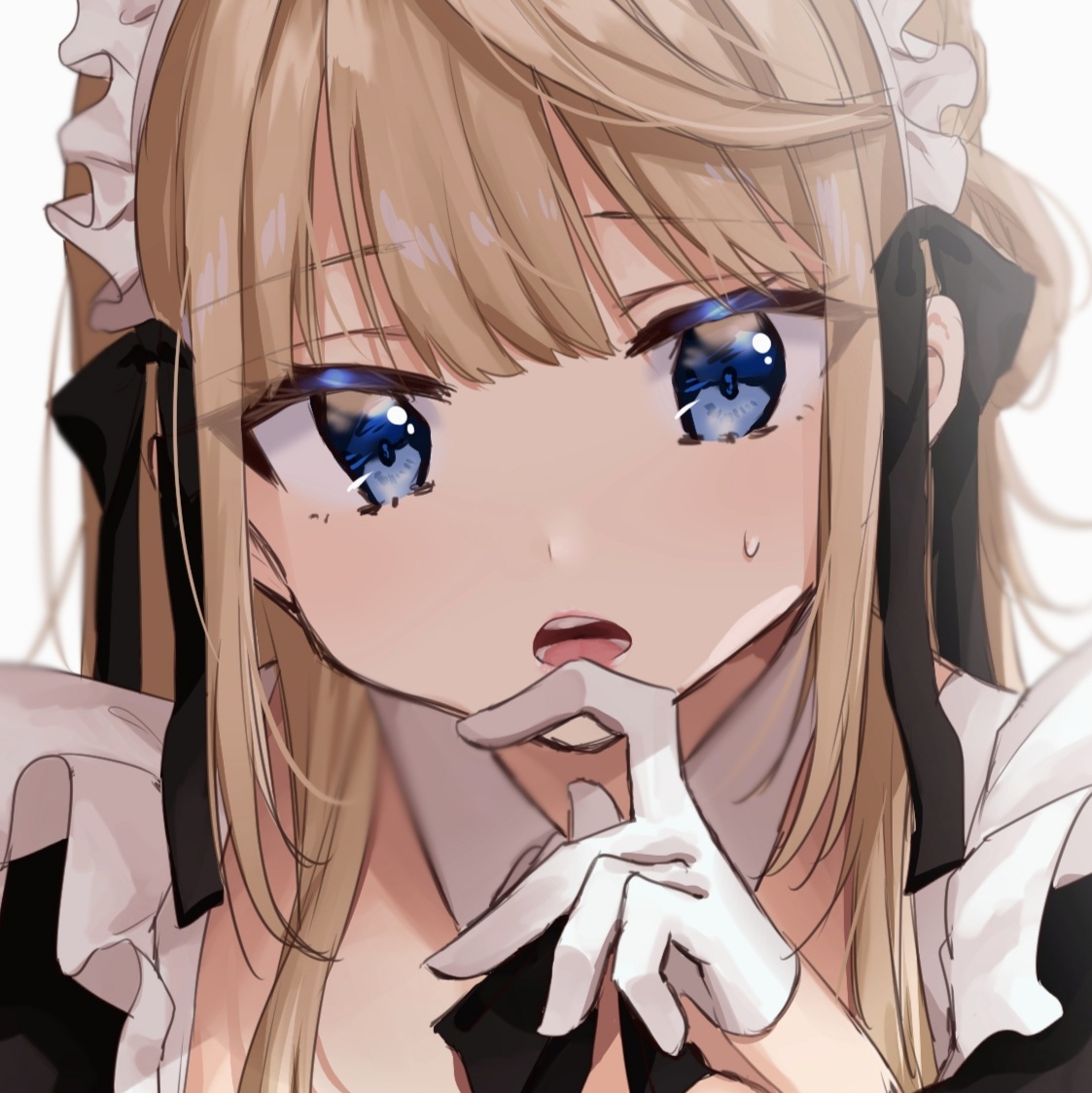 About a year ago, I did a gender survey on Twitter, and 3 out of 4 respondents were male.
── What kind of setting do your readers enjoy the most?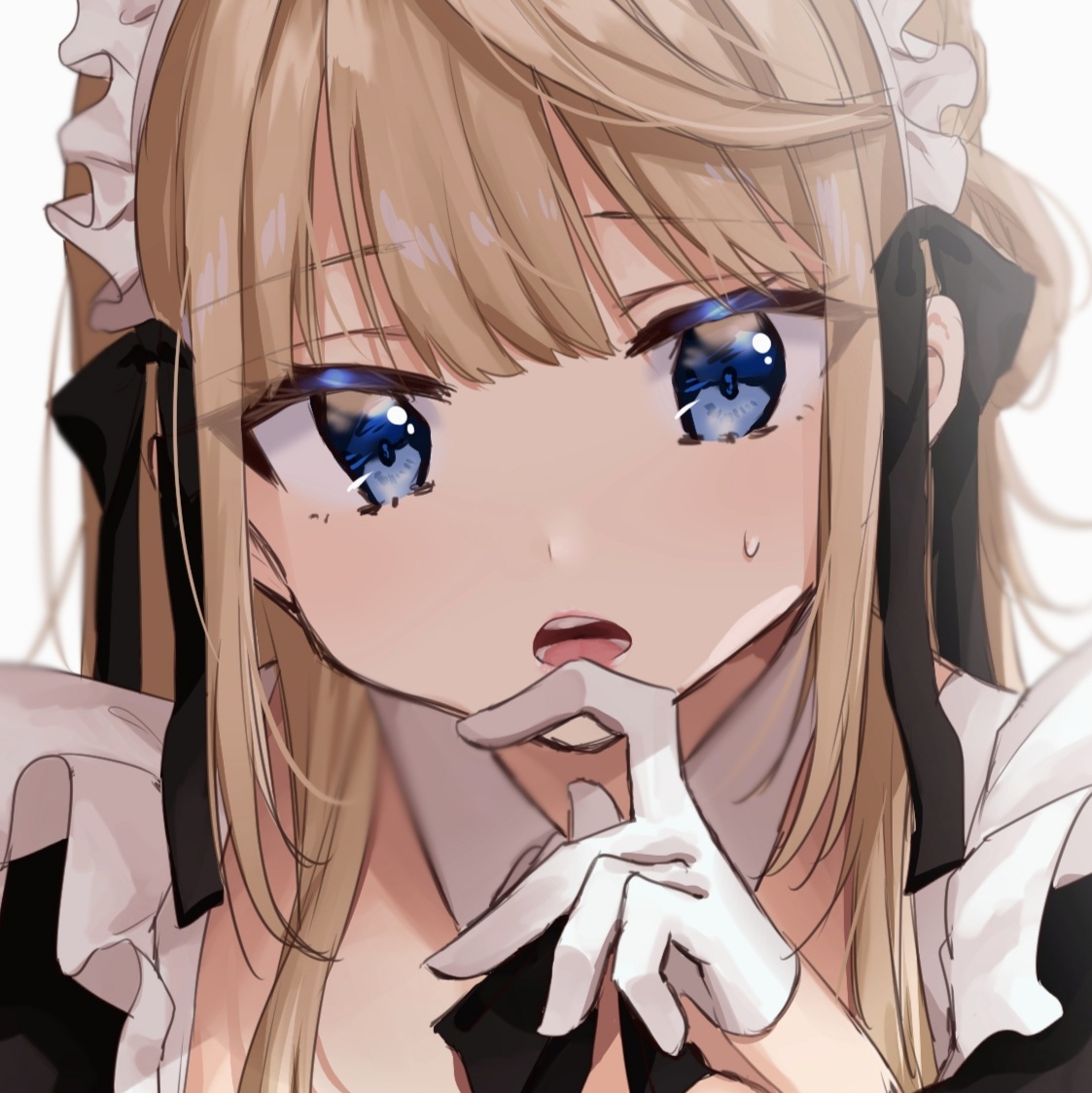 Male readers seem to appreciate illustrations with fetish elements, such as tights or knee-highs, more than drawings that are simply cute or pretty. (laughs)
── The way you manage to portray the softness of the female body is quite impressive. What kind of references do you use?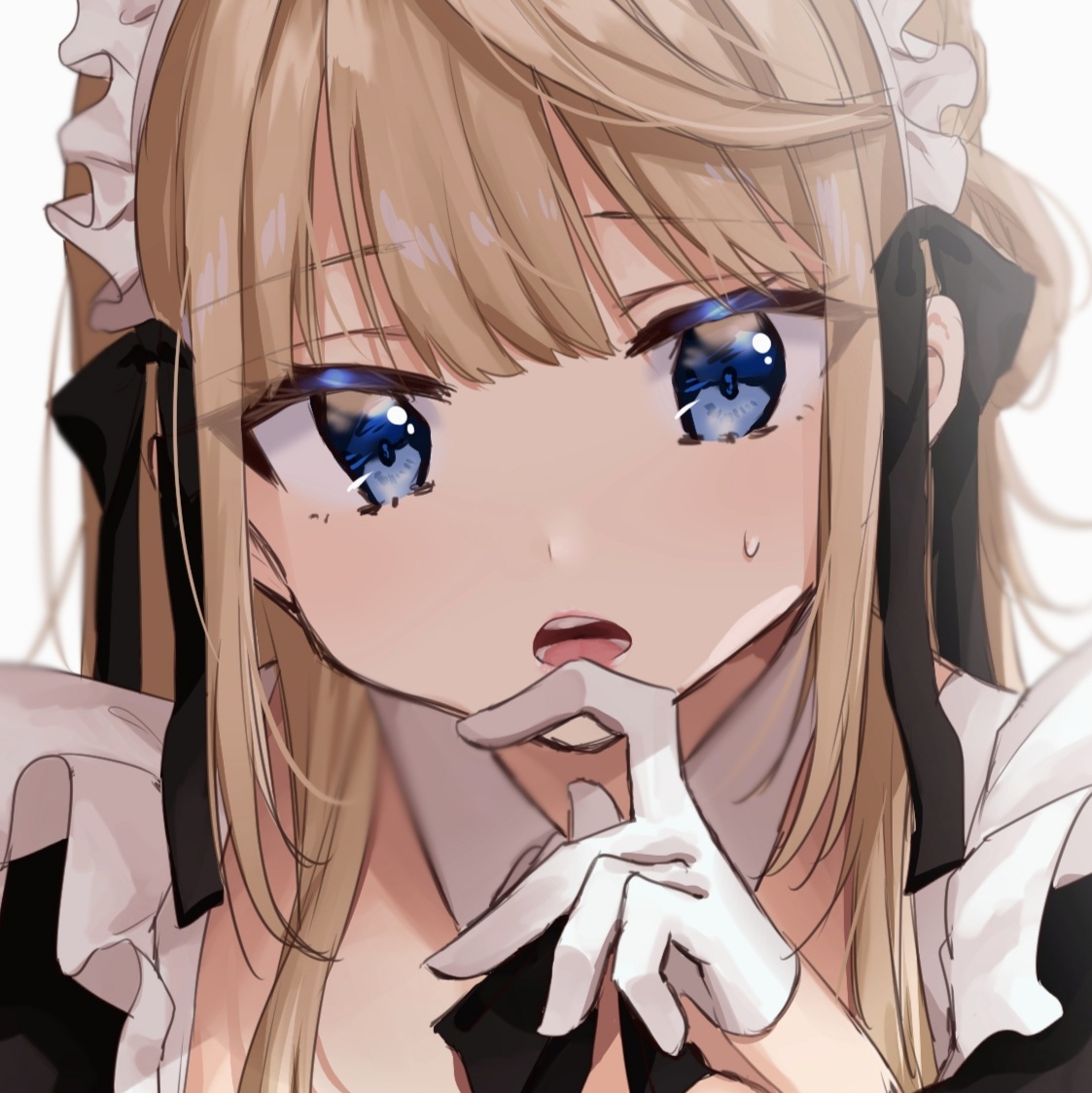 I prepare some gravure photos and then refer to the works of various illustrators to find out how to deform them and to find a way to incorporate the three-dimensional into the two-dimensional. I always look at reference materials when drawing. When I go over them, I realize that things in my memory are completely different from how they look in reality, so I'm careful not to draw pictures based only on what's in my head.
A teacher's valuable insight about getting input
── How do you come up with the exciting situations that you portray in your manga?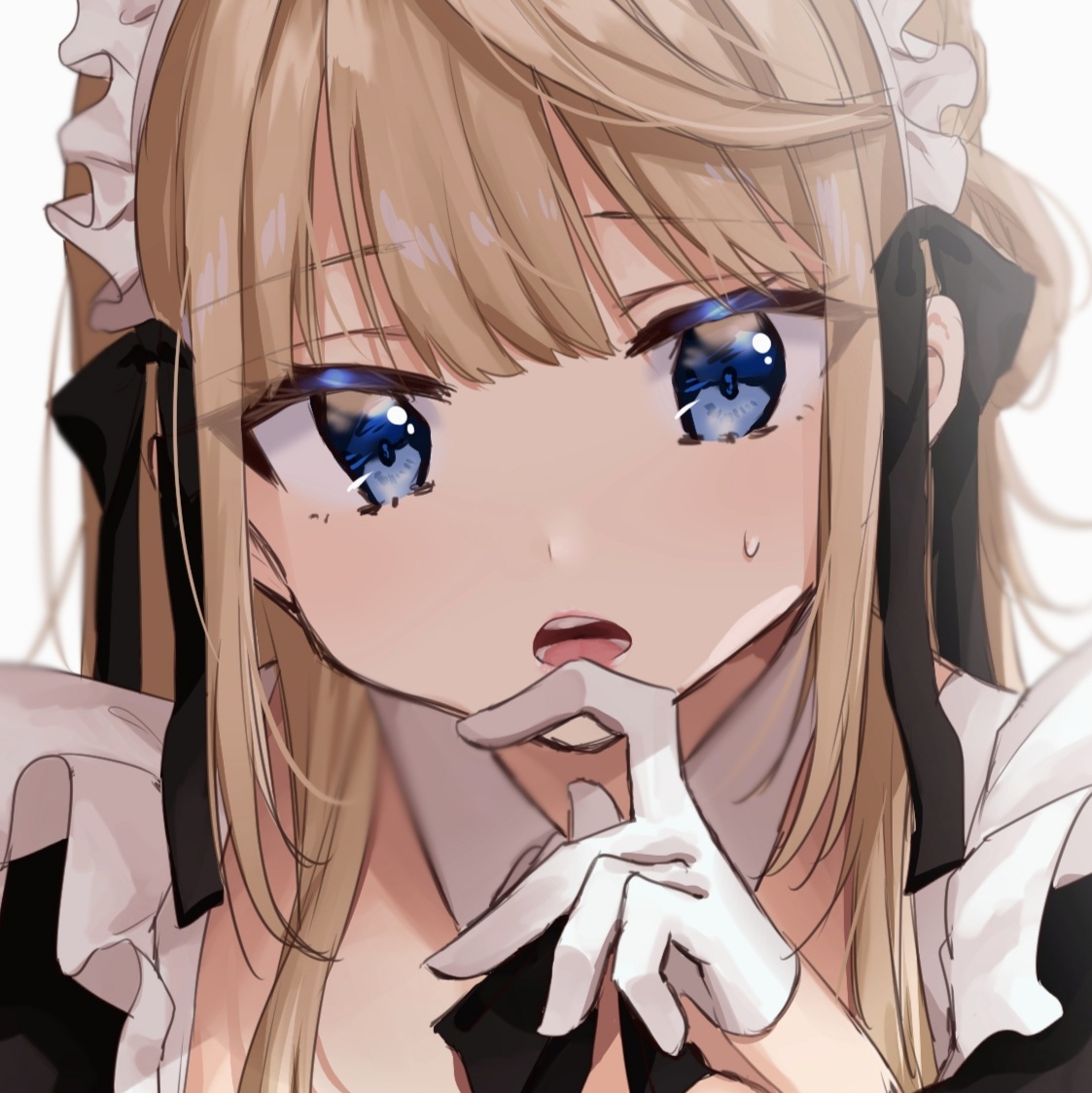 They often come to me when I'm in bed. But there are times when I just can't come up with an idea, and that's when I get inspiration from other artists' manga and illustrations.
── So when you get stuck, you go back to the input phase. Is there anything you keep in mind when getting input?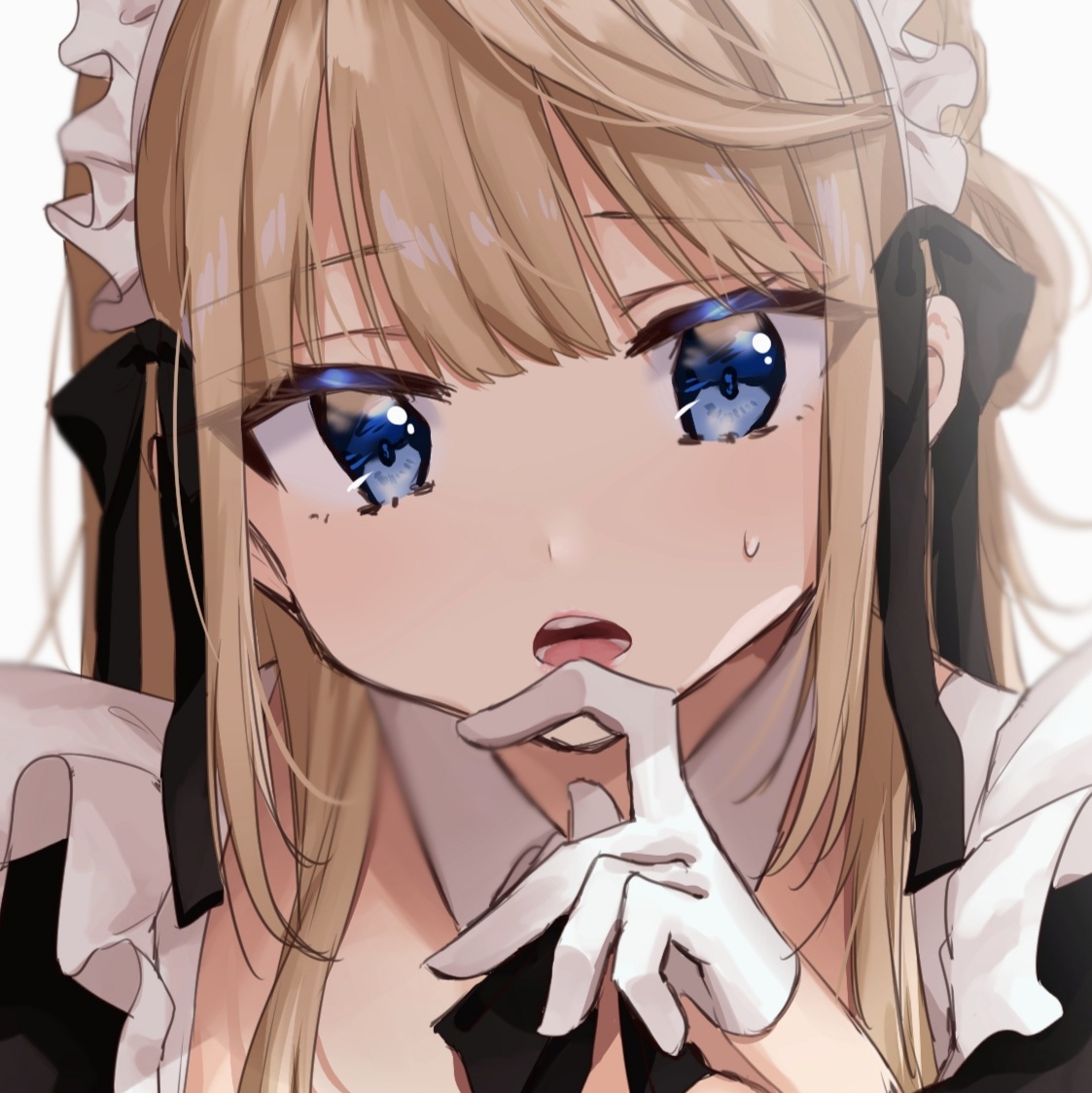 Whether it's a game, manga, or illustration, I don't just see a work, like it, and move on. I try to analyze what exactly I like about it. Not only do I observe it, but I also try to redraw it myself. I find that when I actually get my hands moving, I have an easier time learning how things are done.
Especially when it comes to costume design, I feel like not getting enough input can really limit your options. I think the easiest and most fun way to get input is to copy a character you like and store their design in your mind.
── Getting input comes in two ways: some try to be exposed to a wide range of genres, including those far from their own, while others tend to delve deep into the genres they enjoy, although the choice is narrower. Which is it for you?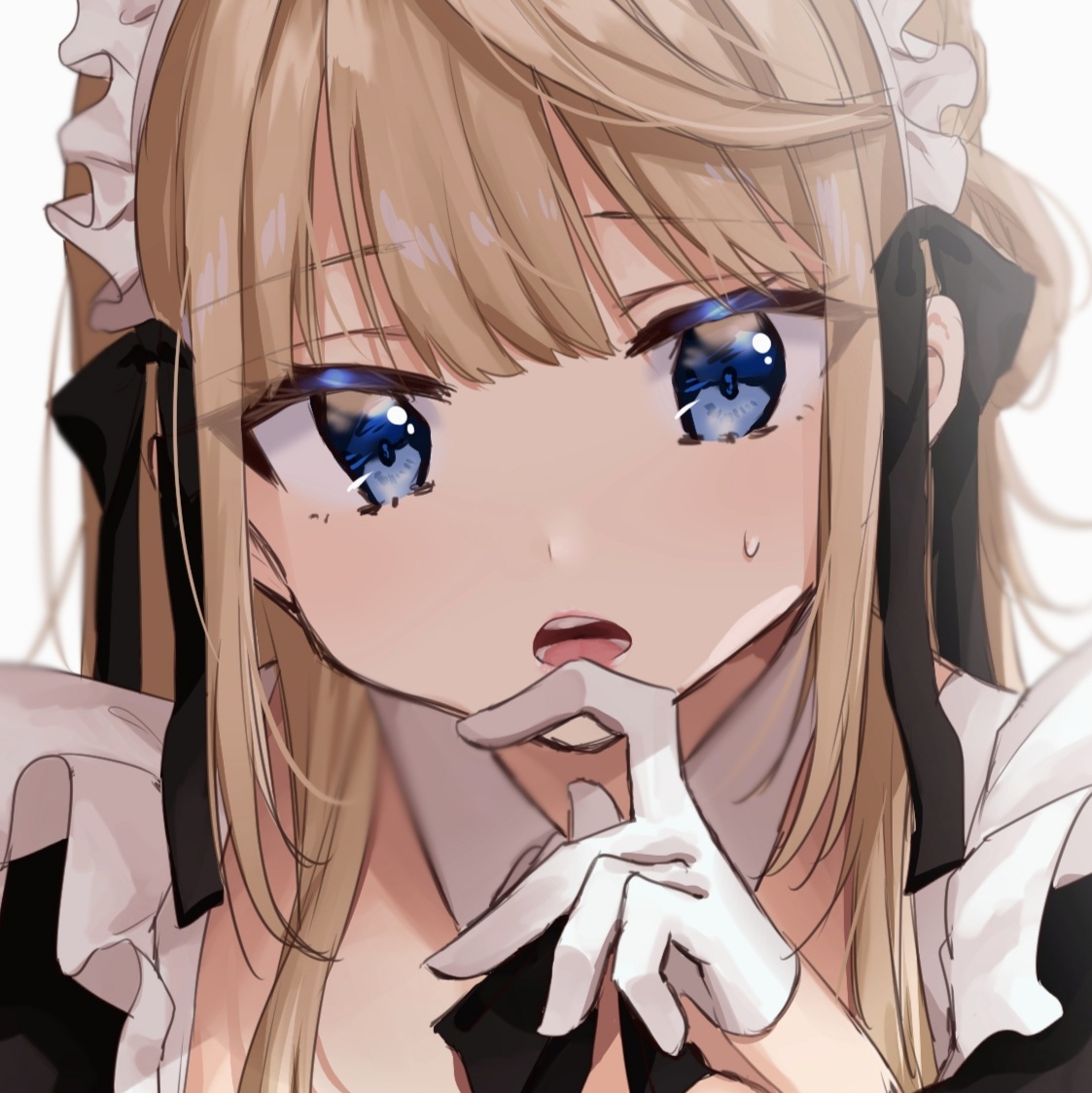 If I had to pick one, I'd say the latter. Most of my input comes from anime and manga, but I do try to consciously touch on three-dimensional things as well. One of my teachers at the vocational school said, "Anime is already a complete picture. That's why it's better to create your own pictures by referring to real ones and combine them to make your work more original and realistic."
The convenience of getting your work checked in class
── I think many readers hope to make their debut at a young age like you. What are the things one should do in their teens?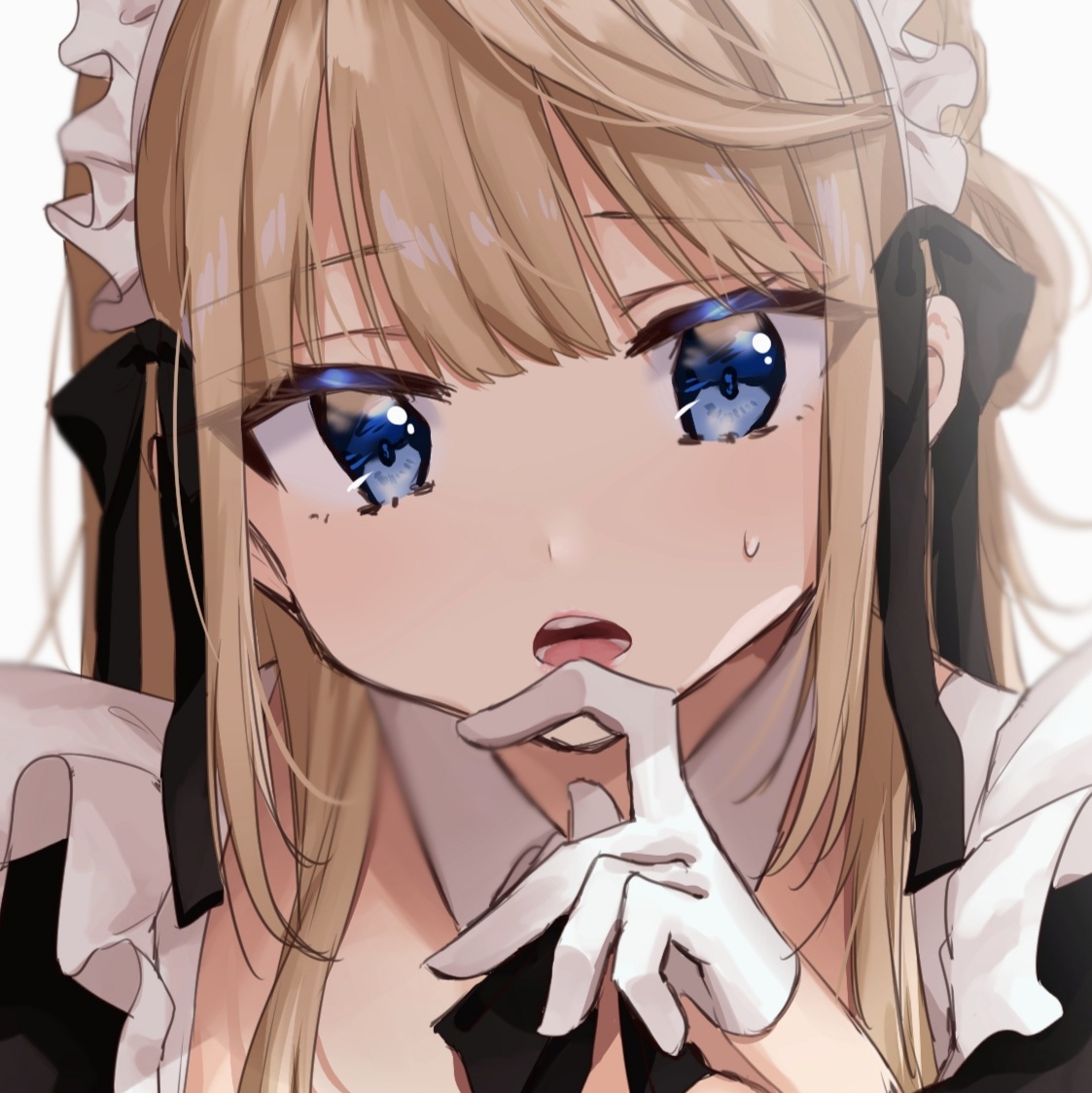 This may sound obvious, but well, drawing ー meaning dessin practice. The high school I wanted to attend required a drawing test, so I would practice almost every day in my last year of junior high. However, I only practiced still life drawing and not so much figure drawing. Even so,
 I feel that my experience with still life is reflected in the way I apply shadows and highlights to my illustrations of girls.
Also, since my own debut was triggered by social media, I think there's no harm in posting your work online. You might not feel ready to show your work to others and be a bit uncomfortable at first, but you may still find someone who enjoys it. So yeah, I'd recommend posting on social media!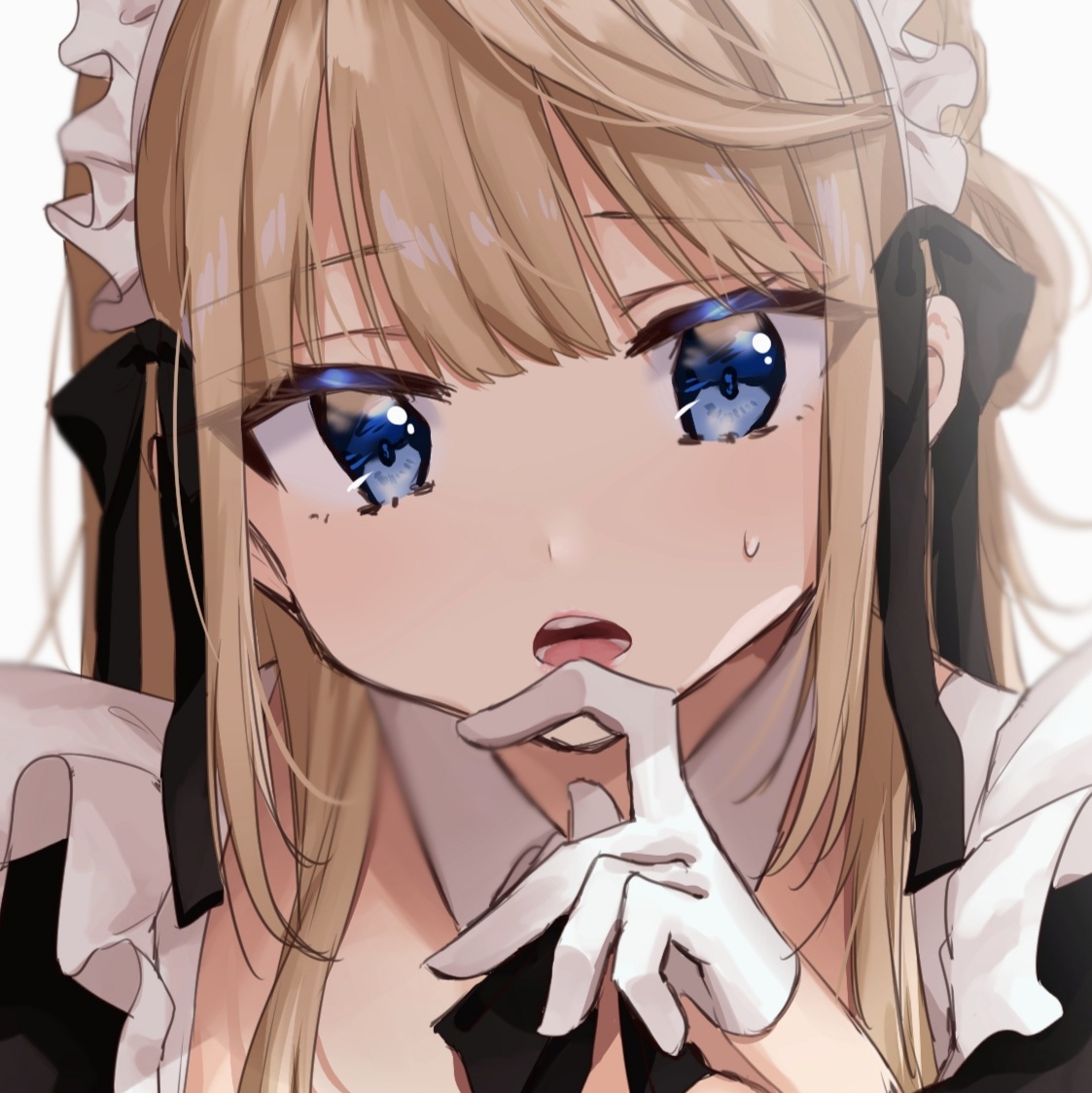 Now that I think about it, I guess it's quite convenient to be in an environment where you can have someone check your work in class at any time. After graduating, it's pretty hard to have someone go over your work, and you have to rely on what you remember from your school days.
── Your graduation is your last chance to take a peek at the school's pool, isn't it?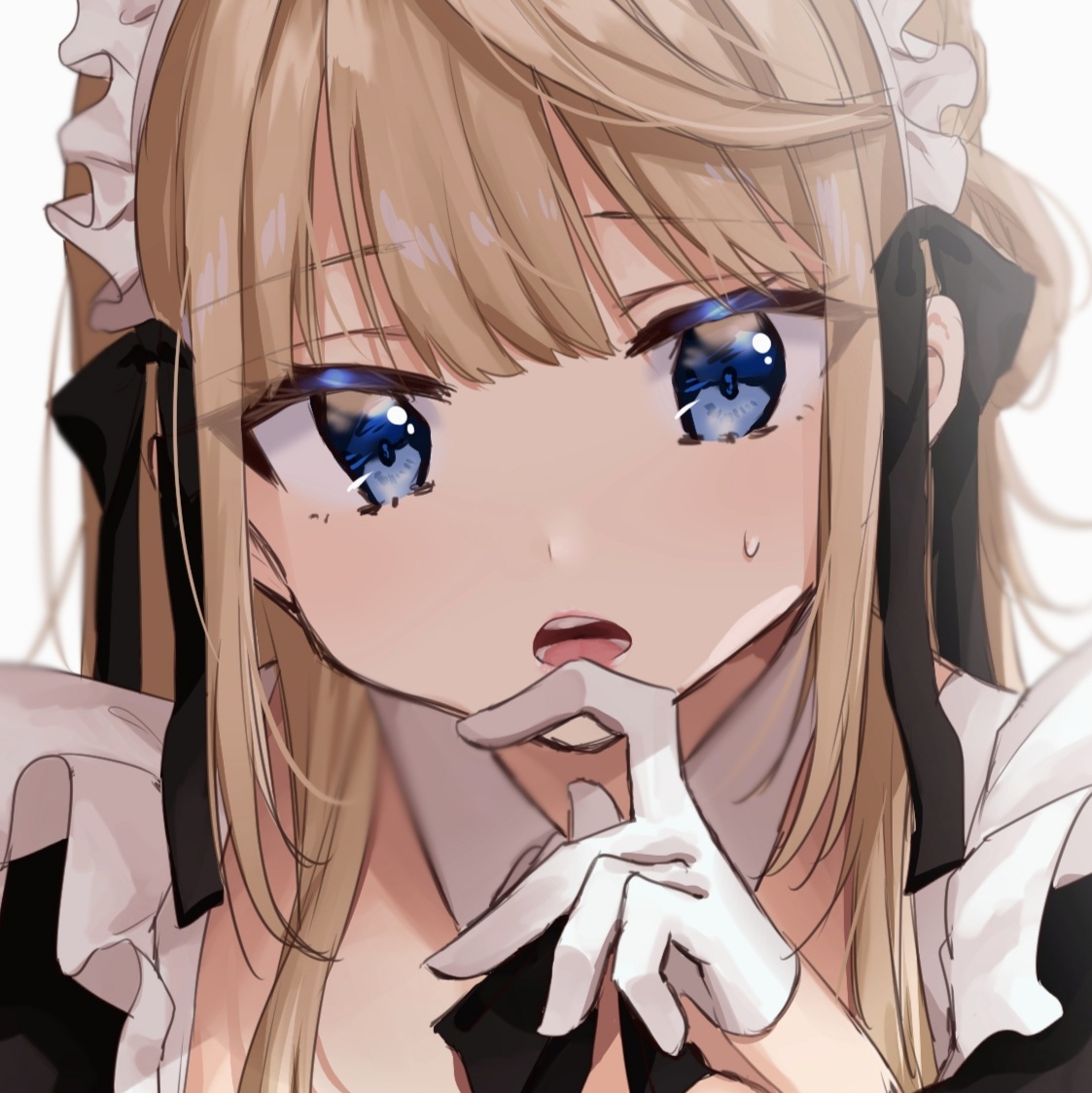 Exactly that! (laughs) Especially since I often draw illustrations and manga set in schools, I often have trouble recalling how things used to look like.
── What do you focus on when drawing your illustrations?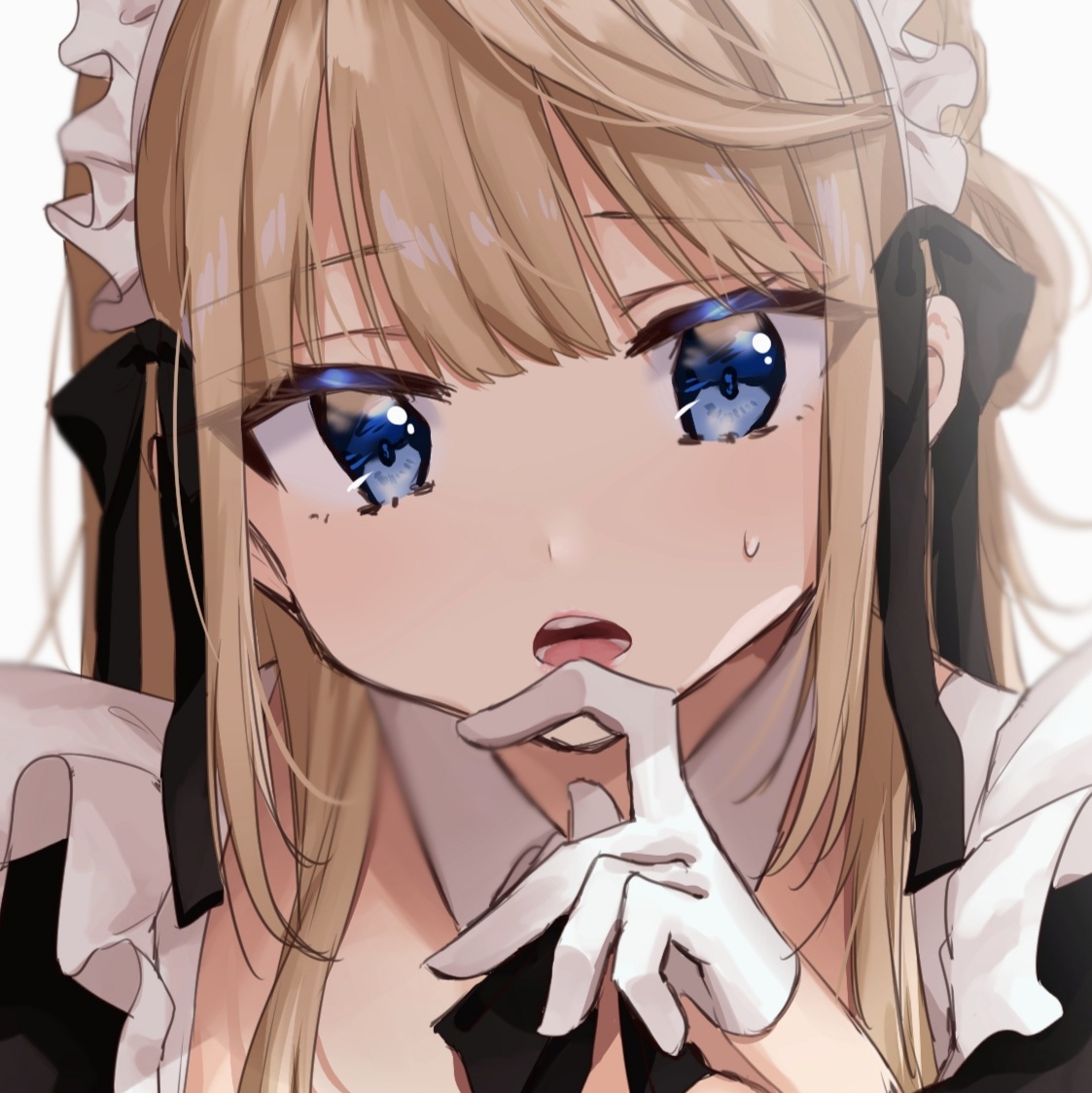 The eyes. Personally, I think that the eyes are the part of the face that stands out the most in these anime-like illustrations. That's why I try to make them sparkle. I have a specific routine for drawing eyes, so they don't really take me that long. Let's say I'm used to drawing them, yet I'm aware that it's a part of the process I can't mess up.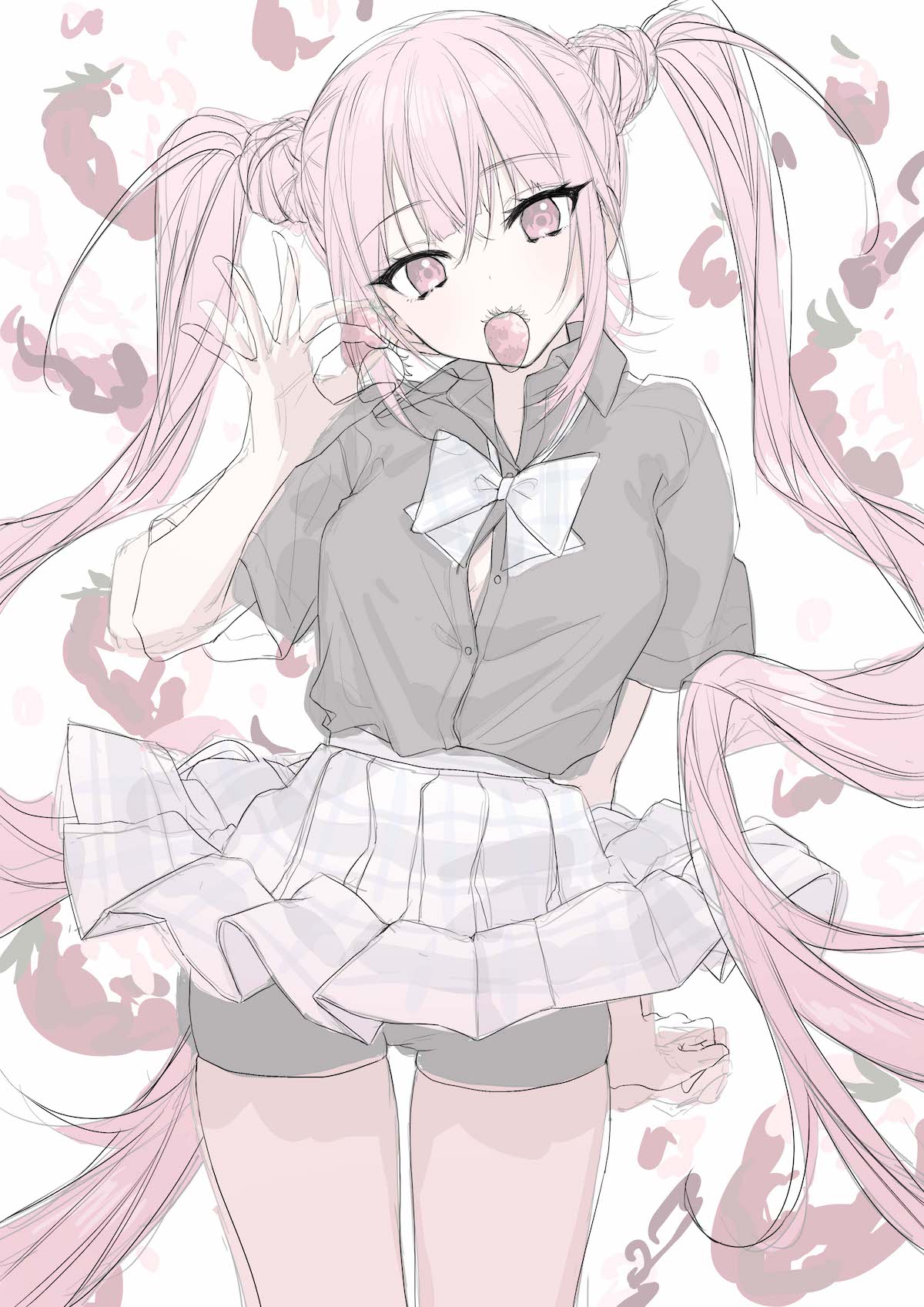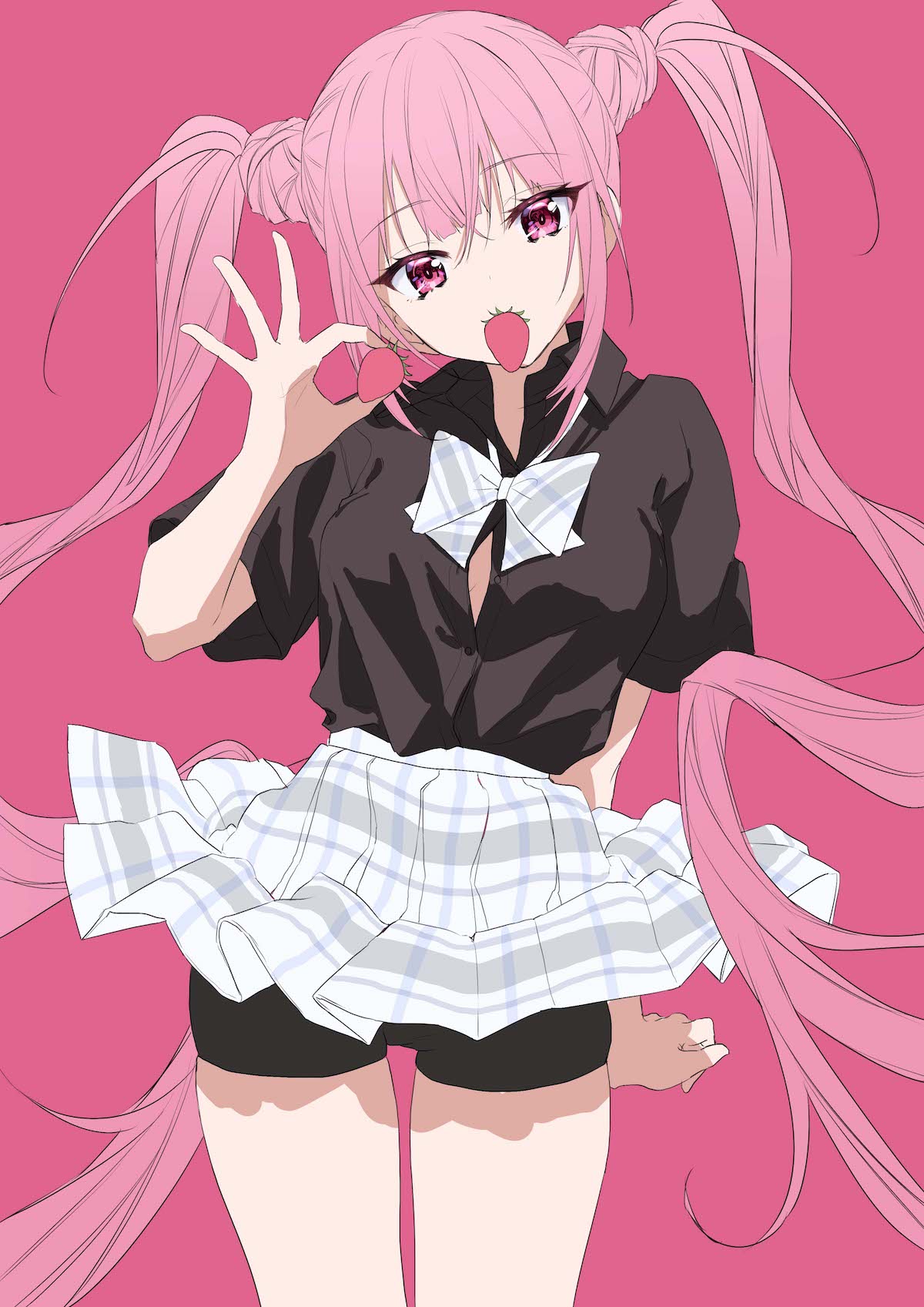 "The creases on that actor's pants look really nice!"
── Have you always been drawing original works?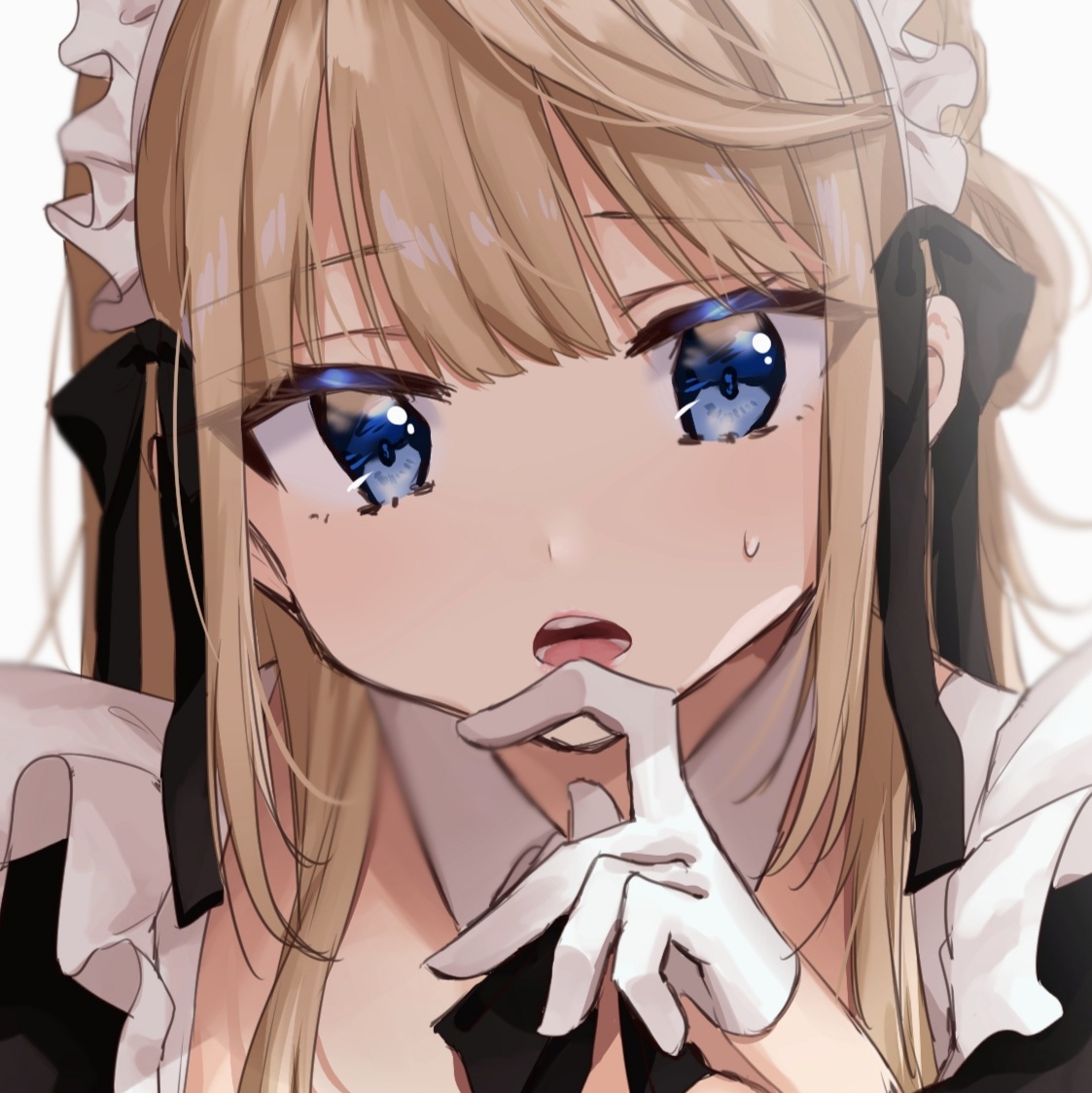 When I first started posting on social media I used to do a lot of fan art, but eventually, I found myself drawing originals more and more. I've been enjoying thinking about original characters since junior high school.
Since I was applying for a vocational school, I didn't need to study for my exams as much as everyone else around me, and in my last year of high school, I had some free time. I brushed up the characters I doodled at that time, and they became the characters in Irozuku Kisetsu to Tonari no Kimi to and Kokoro Irozuku Koi ga Shitai. At first, they were just sketches, but as I thought about their story, I became attached to them.
── What are you mindful of when creating your fascinating characters?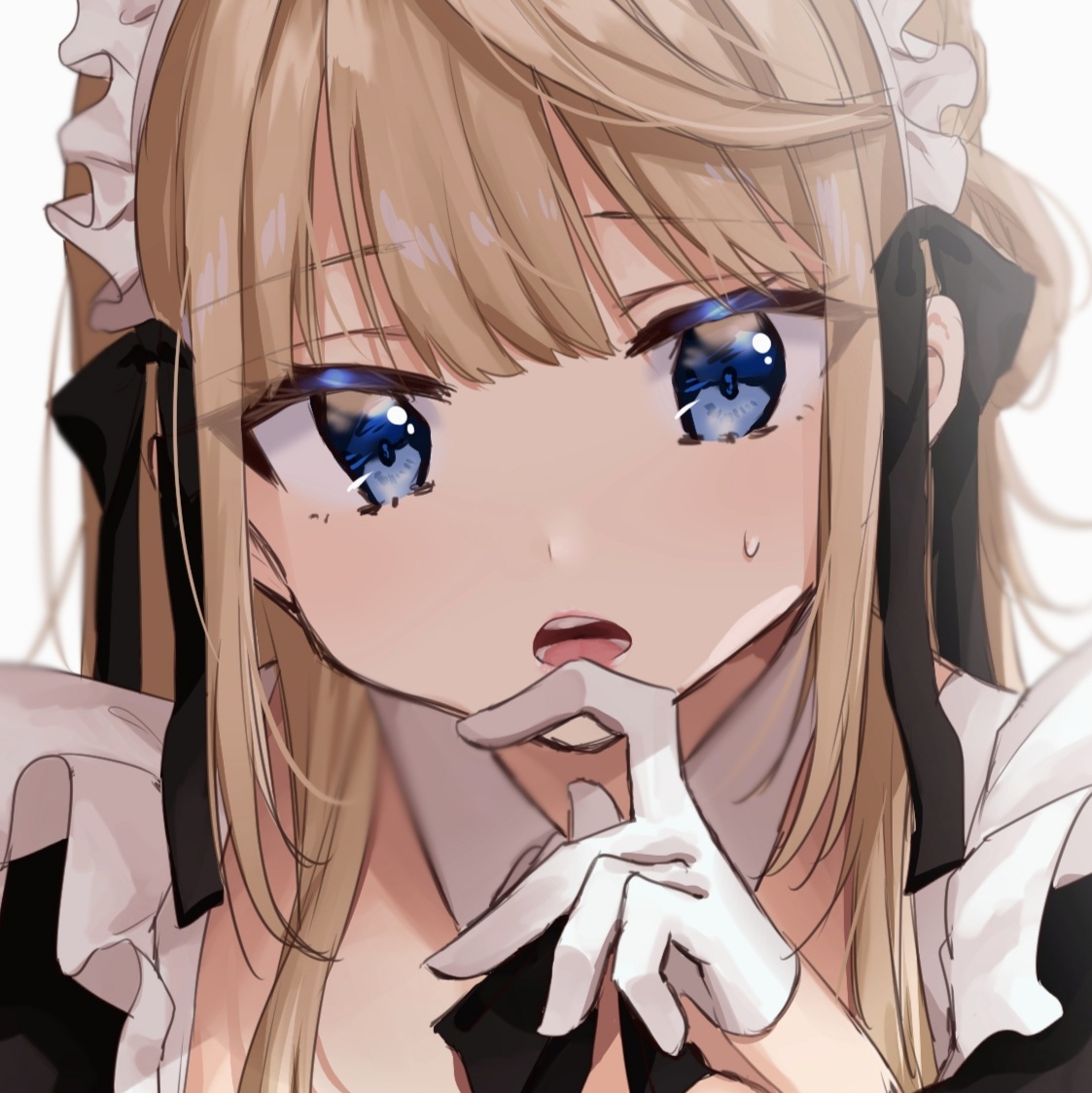 First of all, I try to draw characters that I myself like, both inside and out. That's why they end up with a lot of elements that I like, such as slanted eyes and straight bangs. (laughs) It's different when I'm drawing manga because I've got to think about the story first, but when making up characters as a hobby, I tend to start with the visuals and only think about the girl's personality later on.
── I have a feeling that sometimes illustrators and manga artists look at everyday things a bit differently. Do you have any examples of that?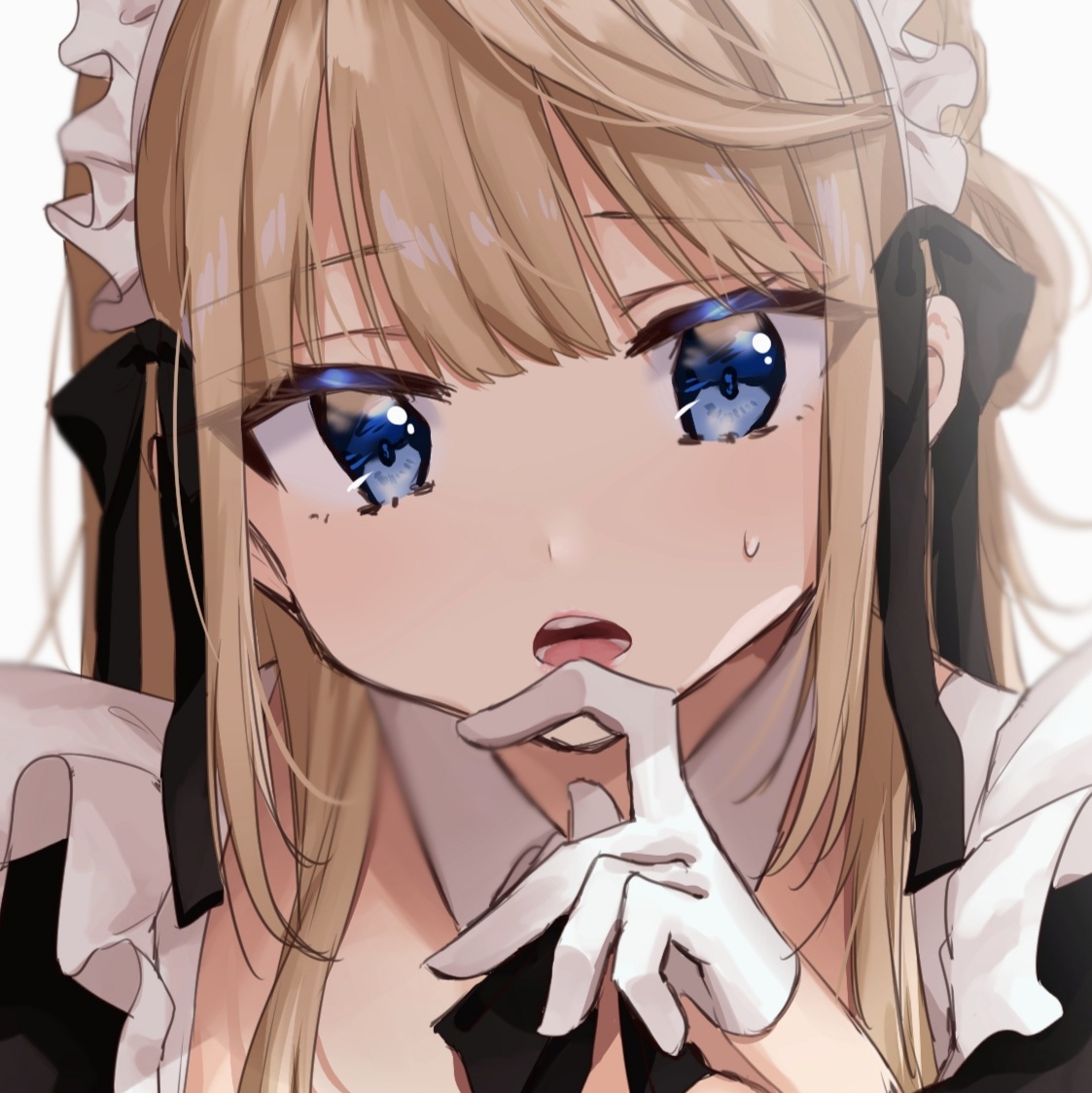 I remember watching a variety show with my family when I said out loud: "The creases on that actor's pants look really nice!"
(laughs)
I guess I have a maniacal side that makes me really want to draw the wrinkles of clothes.
Chigusa's impressions after trying the MSI Summit E13 Flip Evo notebook PC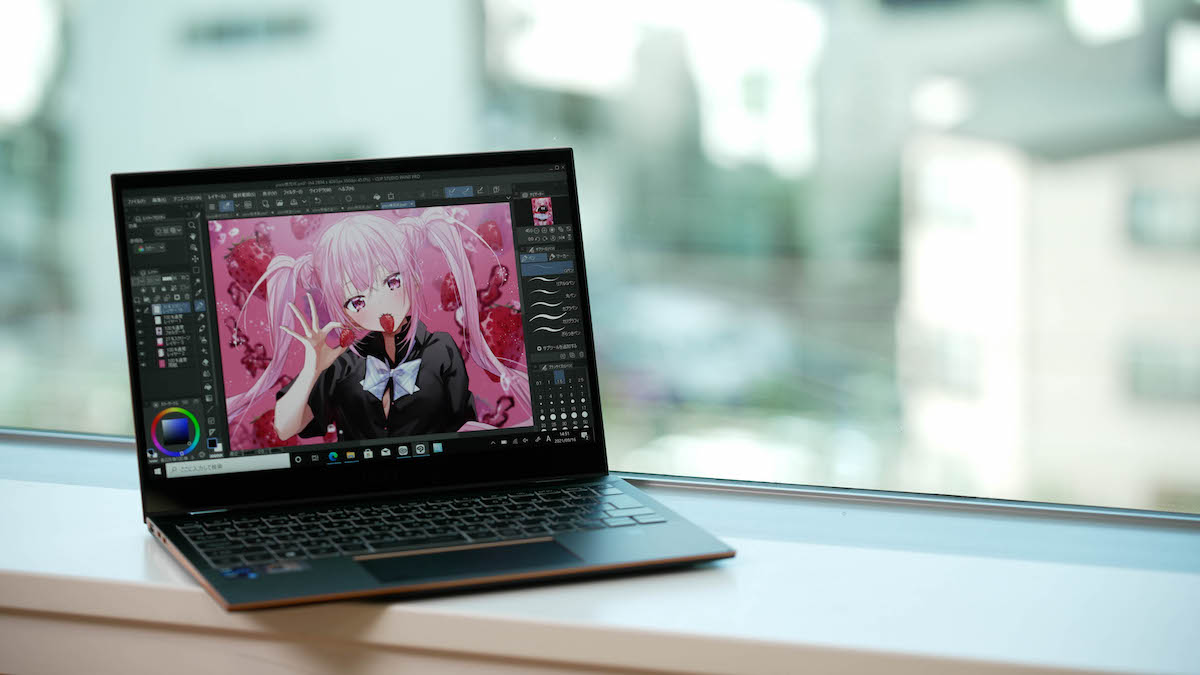 ── Tell us about your workspace.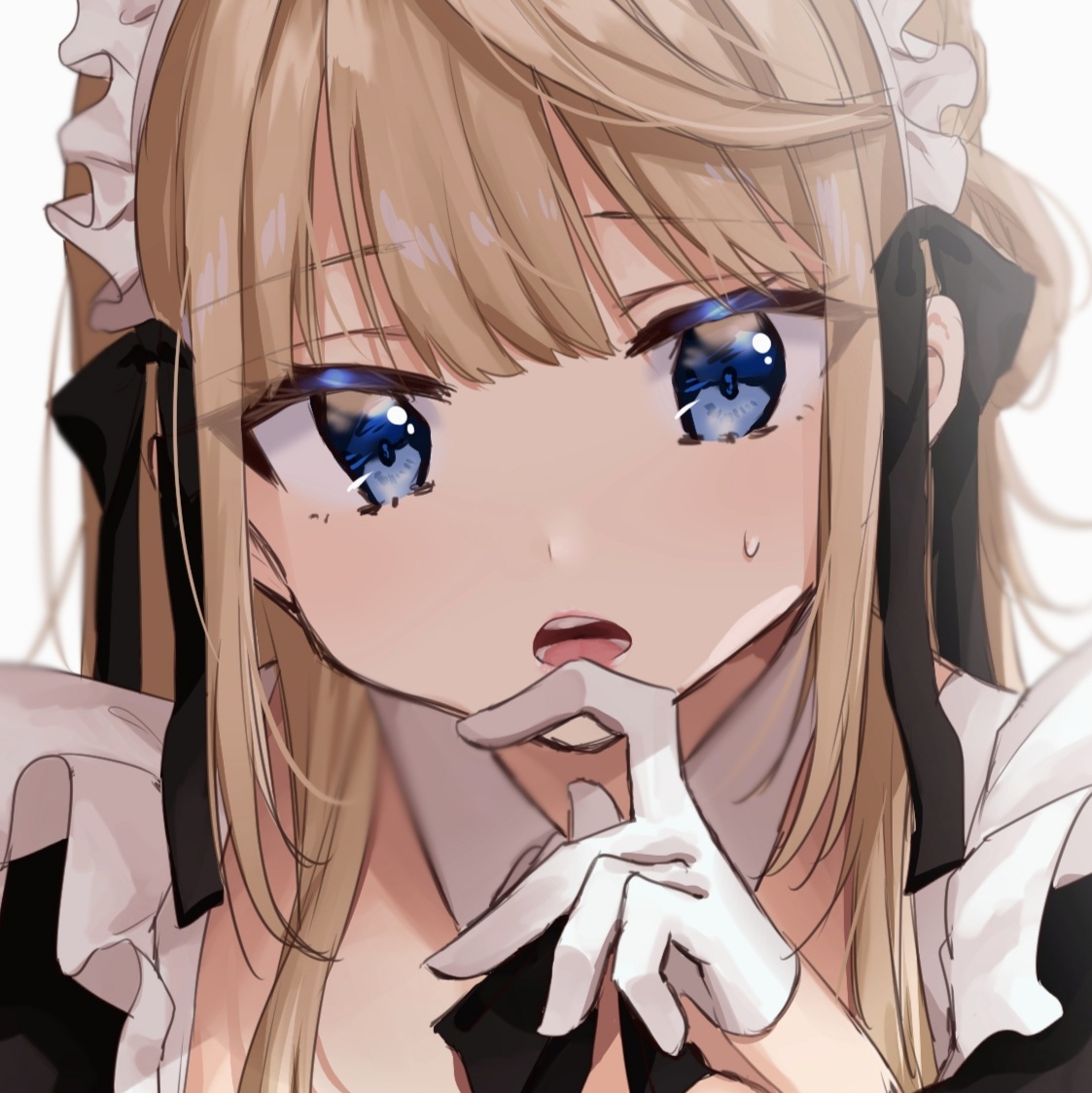 I use a laptop with a classic tablet and CLIP STUDIO PAINT PRO as software. I switched from traditional art to digital when I was in the fourth grade, and I started drawing pictures using simple drawing software that came with my computer. In my second year of junior high school, the mother of one of my friends was a doujin artist, and she told me about Clip Studio, so my family bought it for me on my birthday.
── What do you look for when choosing a computer or tablet?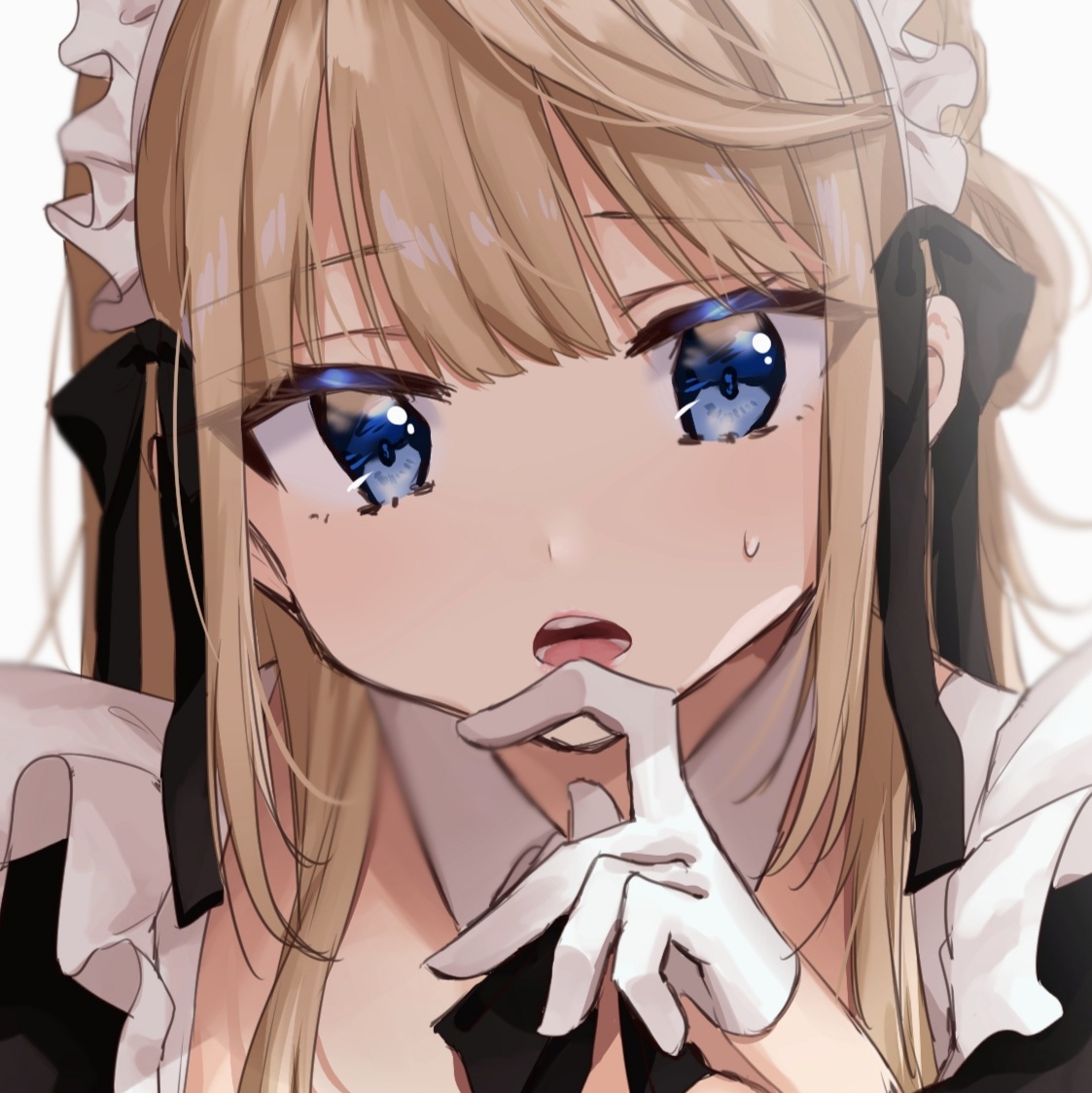 When it comes to technology I'm totally illiterate, so I choose based on word-of-mouth comments on the Internet and the opinions of store clerks. But I had some bad adventures. Once I bought a pen tablet with a very good reputation, but it wasn't exactly what I was looking for in terms of drawing comfort, so I ended up getting another one. Since then, I always try out the pen tablets I see recommended on the internet before buying them because what 8 out of 10 people enjoy might not necessarily be good for me. And I guess that applies to other things too...
── You were provided with the MSI Summit E13 Flip Evo, a notebook PC released by MSI Computer Japan. What were your impressions of it?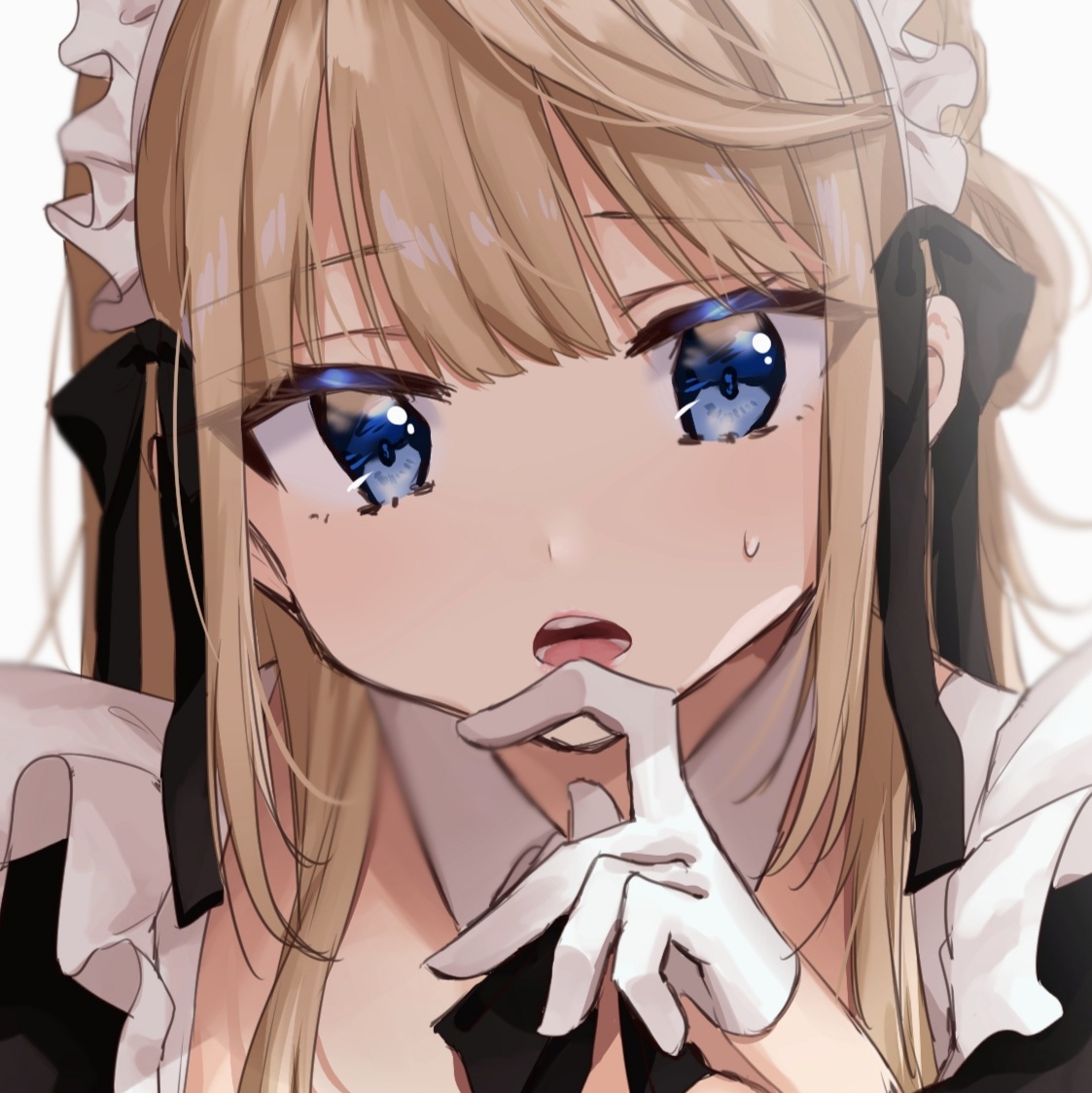 I was surprised at
how fast it runs, despite being thin and light like a tablet
. The old computer I used until I was in high school would sometimes freeze while I was drawing, but this one still has plenty of space even with CLIP STUDIO PAINT PRO installed.
Working on this PC feels really smooth, even with a lot of drawing and erasing.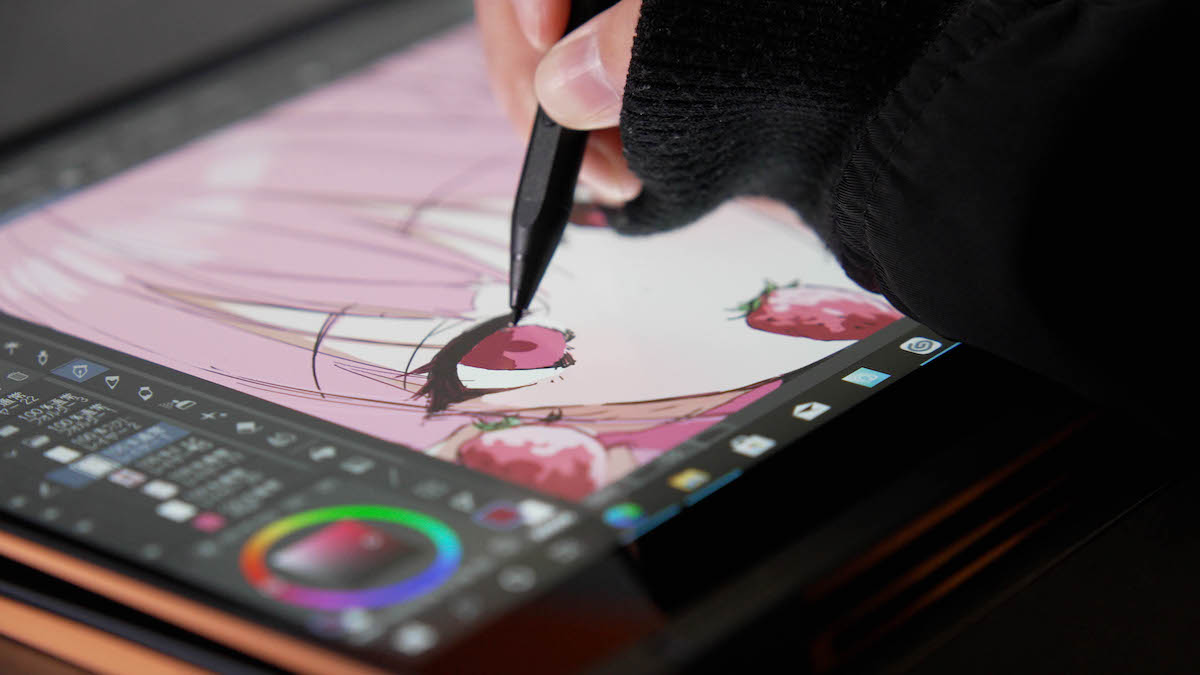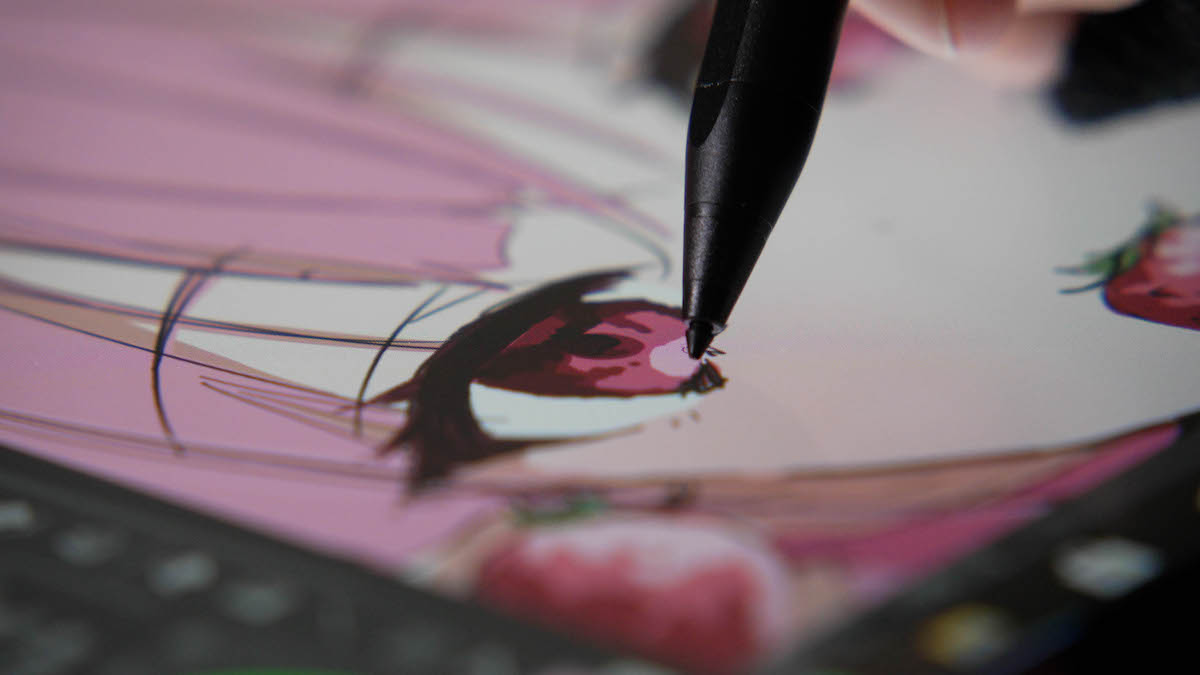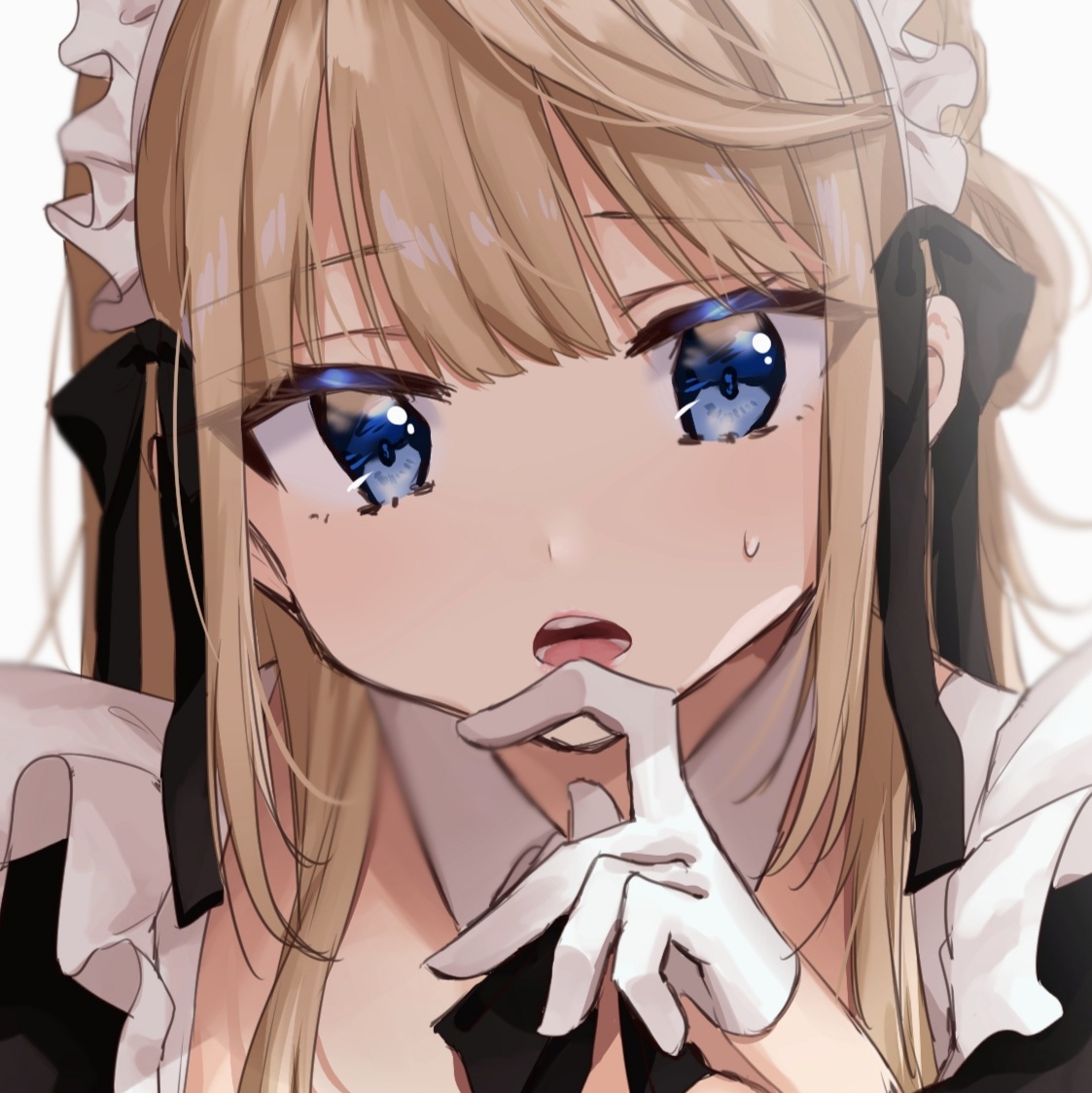 I also like the beautiful colors of the monitor. You can draw directly on the display, and this will make things easier even for those who are accustomed to traditional art.
── Indeed. It's convenient how this PC also doubles as an LCD tablet, right?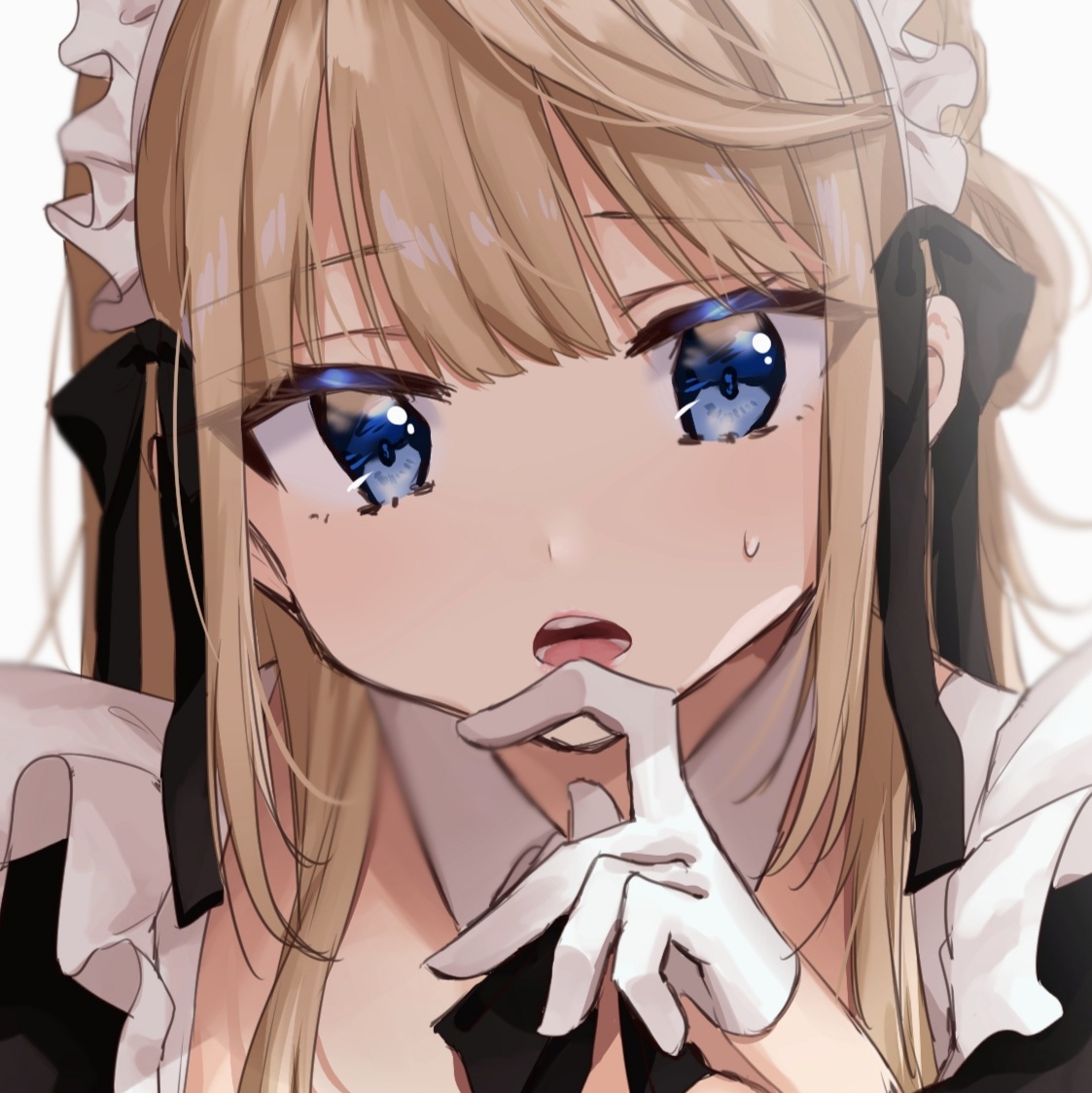 That's right. Also, the pen that comes with it is light and easy to hold, so your hand won't tire even after working long hours.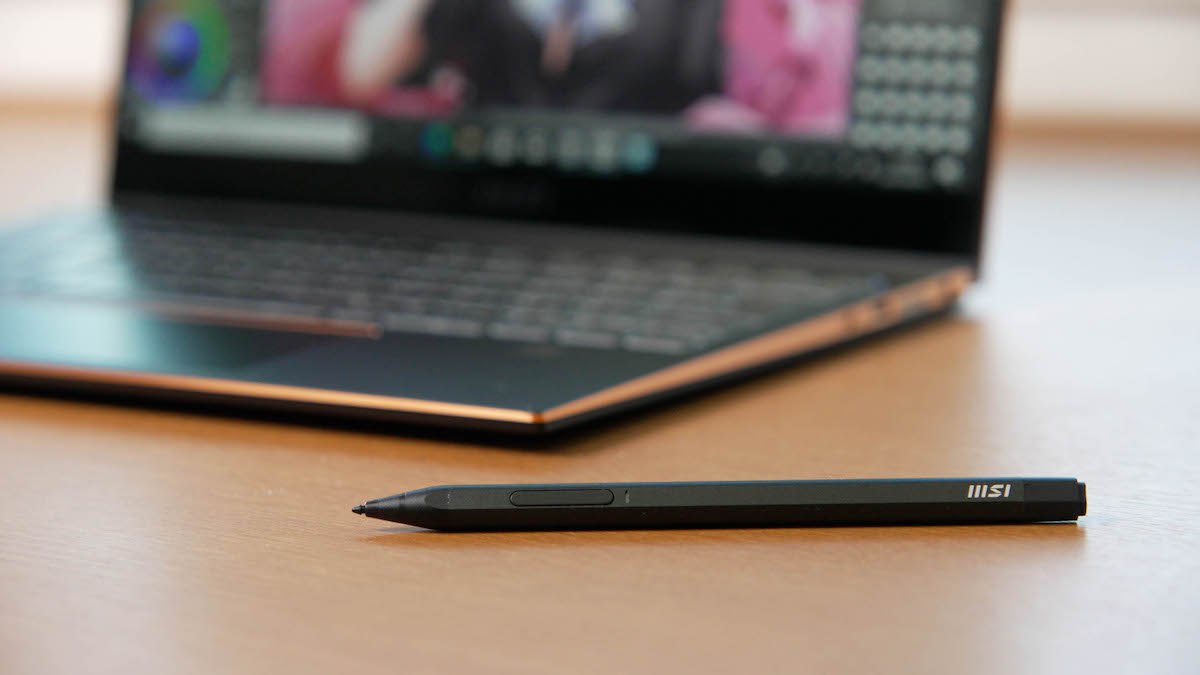 ── Are you currently attending all of your classes remotely, or do you go to school some days?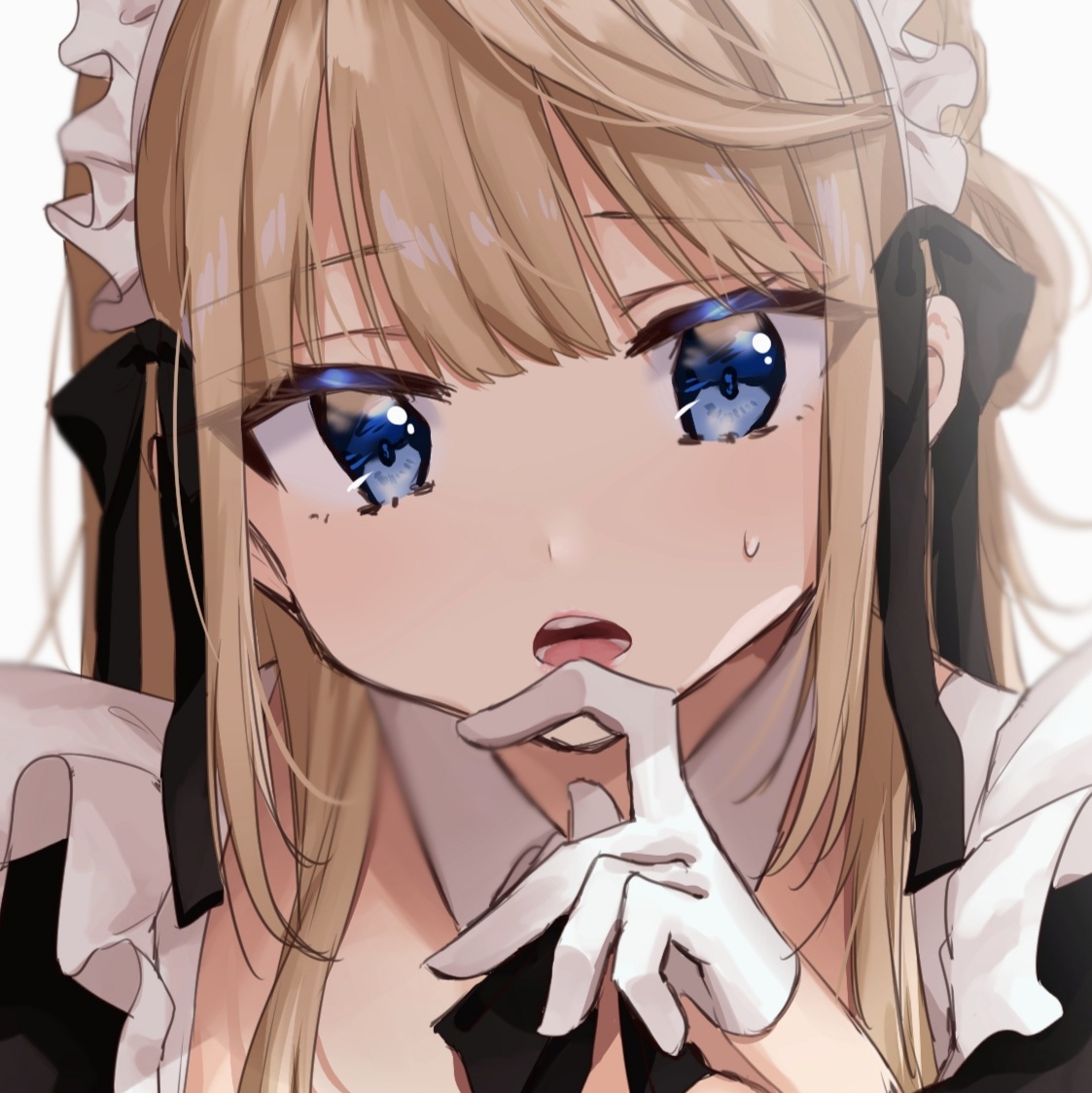 I go to school some days. This computer is about the same size as an A4 notebook, so it looks like it'd be perfect to carry around. For obvious reasons, I don't really go out much nowadays, but I think it'd be nice to bring along if you wanted to work somewhere else for a change. And even without carrying it around, I like that it takes up little space and fits neatly on my desk.
── What do you use your computer for, except drawing?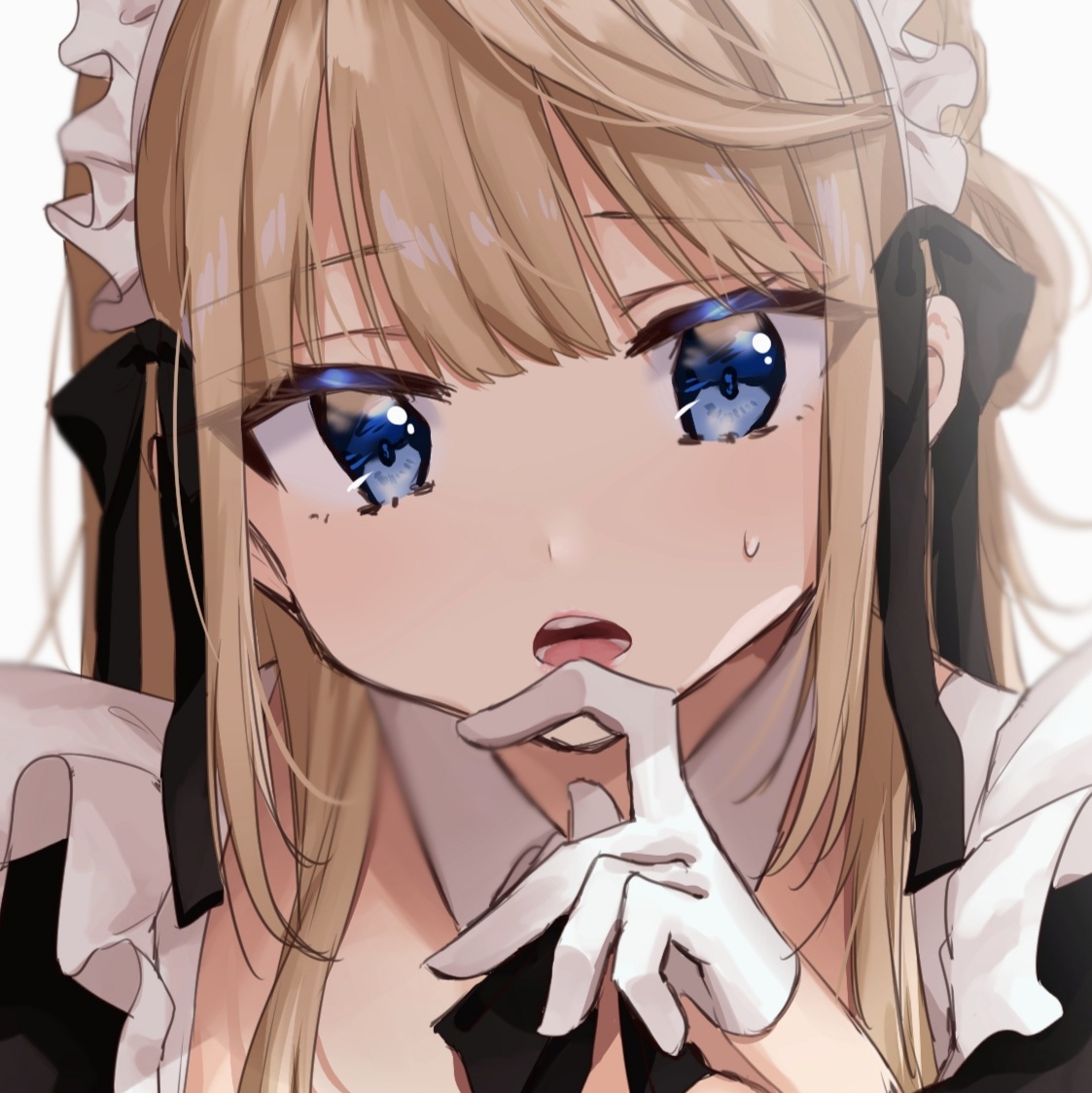 Being technologically illiterate, I'm not very good with settings and stuff, so I basically only use my PC for drawing... My computer isn't even connected to the internet. I look up resources with my smartphone, but sometimes I feel like the images are a bit too small...
── That's why you should consider using the MSI Summit E13 Flip Evo... (laughs)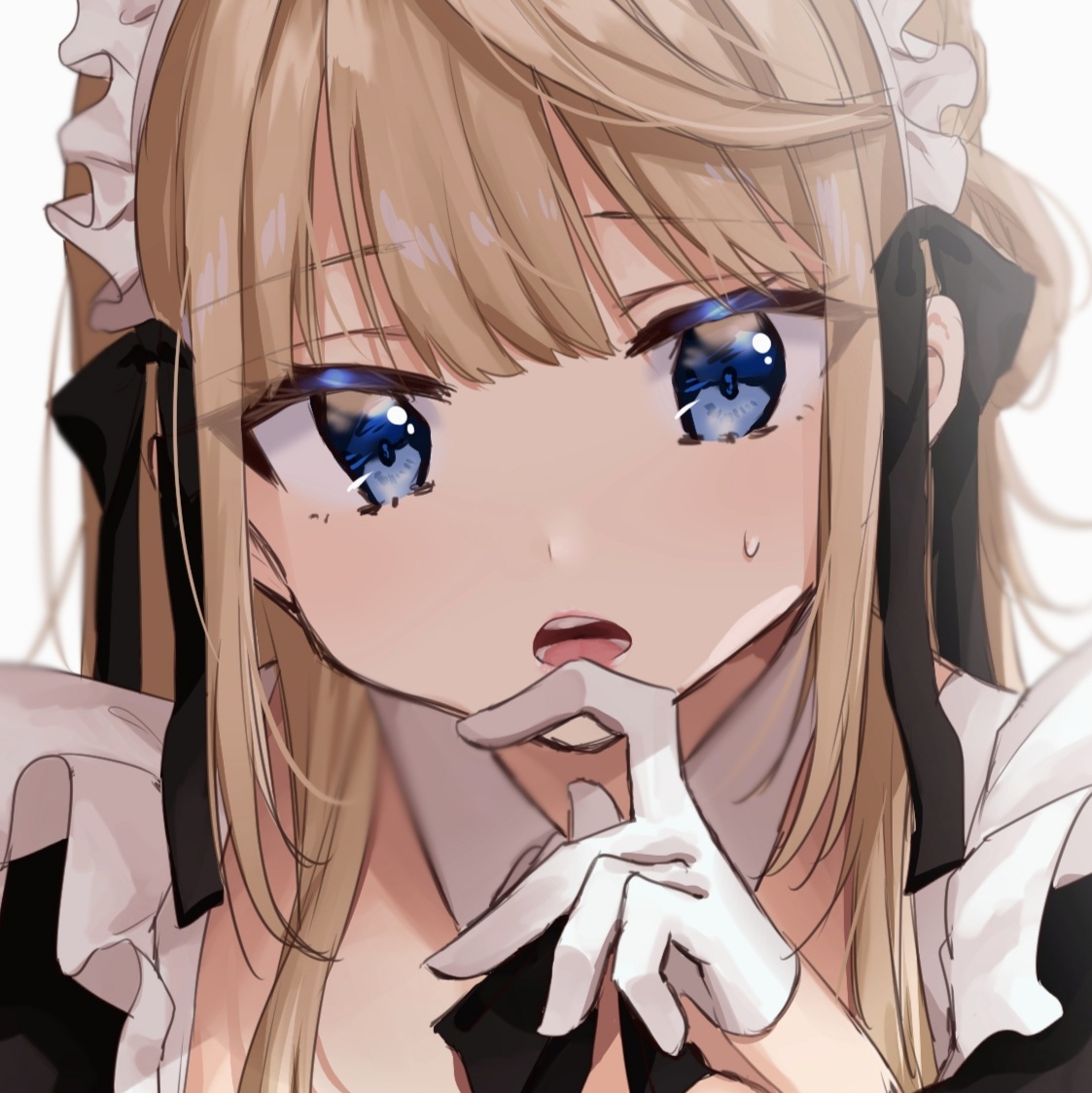 Yep, well noted. (laughs)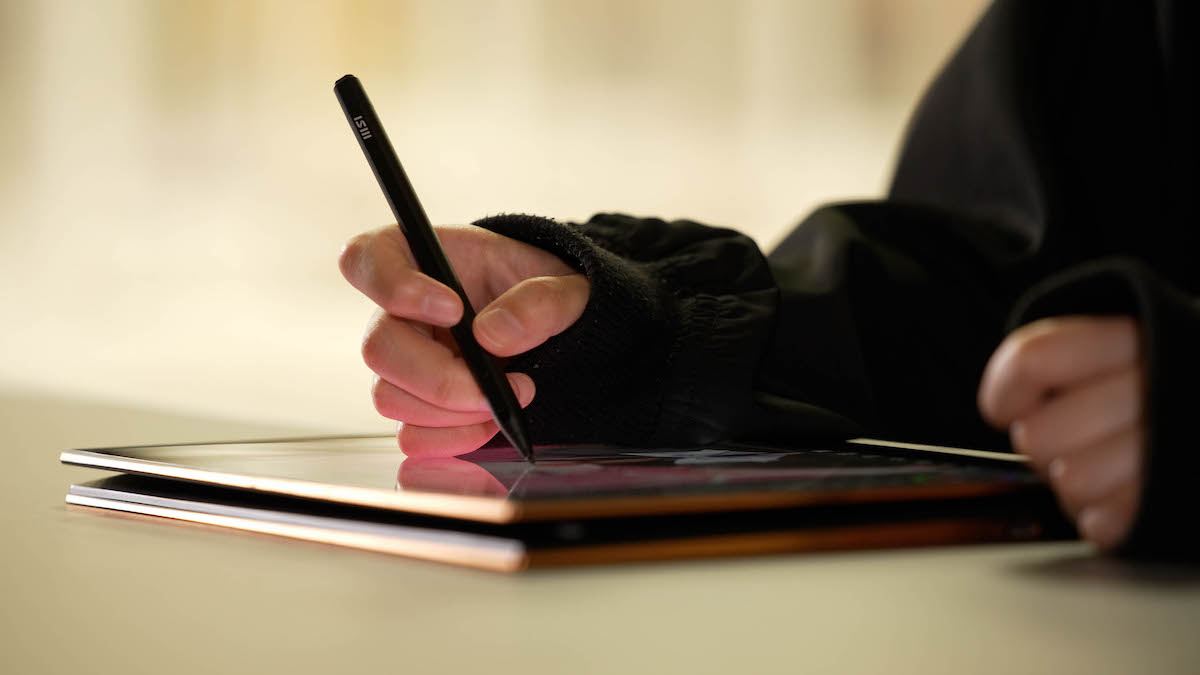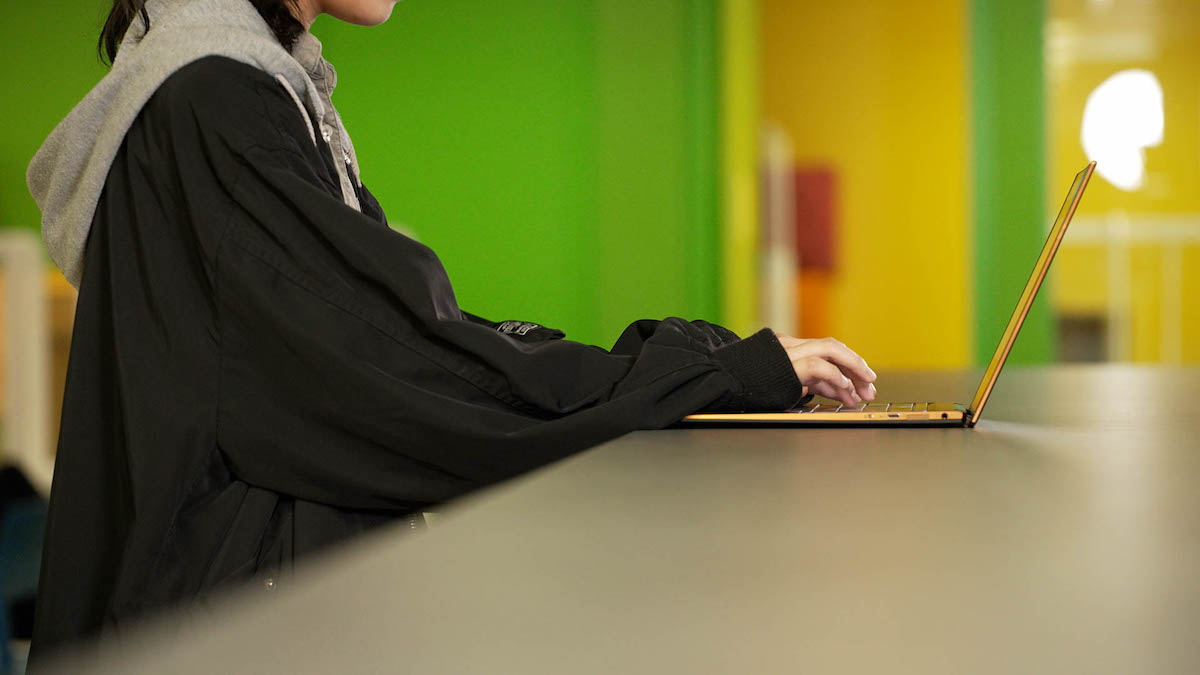 ── After trying it yourself, who do you think the MSI Summit E13 Flip Evo is suitable for?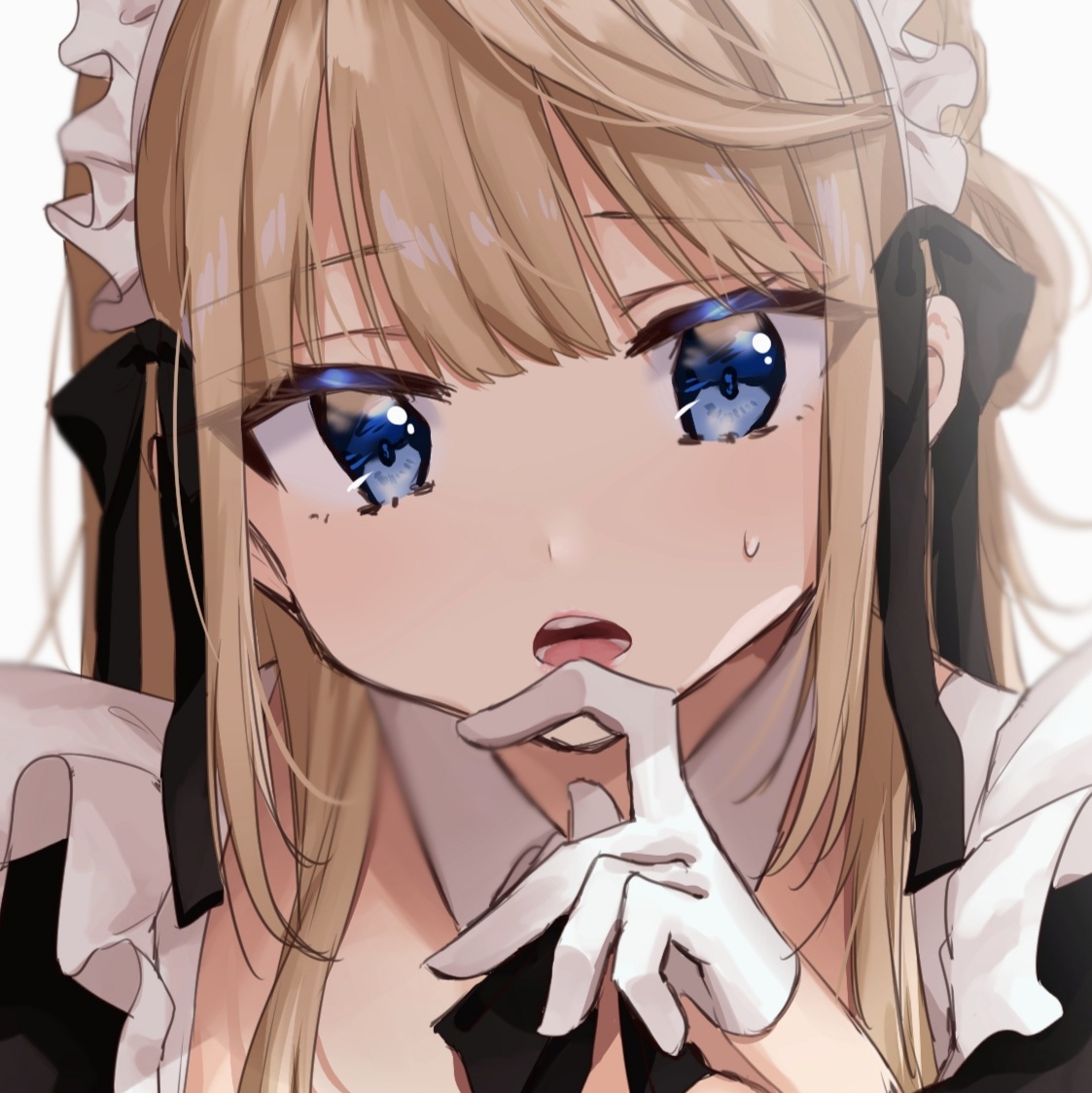 I think it's great for those who want to use drawing software like CLIP STUDIO PAINT PRO on the go, since the MSI Summit E13 Flip Evo can be used as a tablet but also supports full-fledged drawing software for PC. If you've been drawing on a tablet, but you're starting to feel that it lacks some functions, I think this would be a good step forward.
── Finally, what are your future plans as a creator?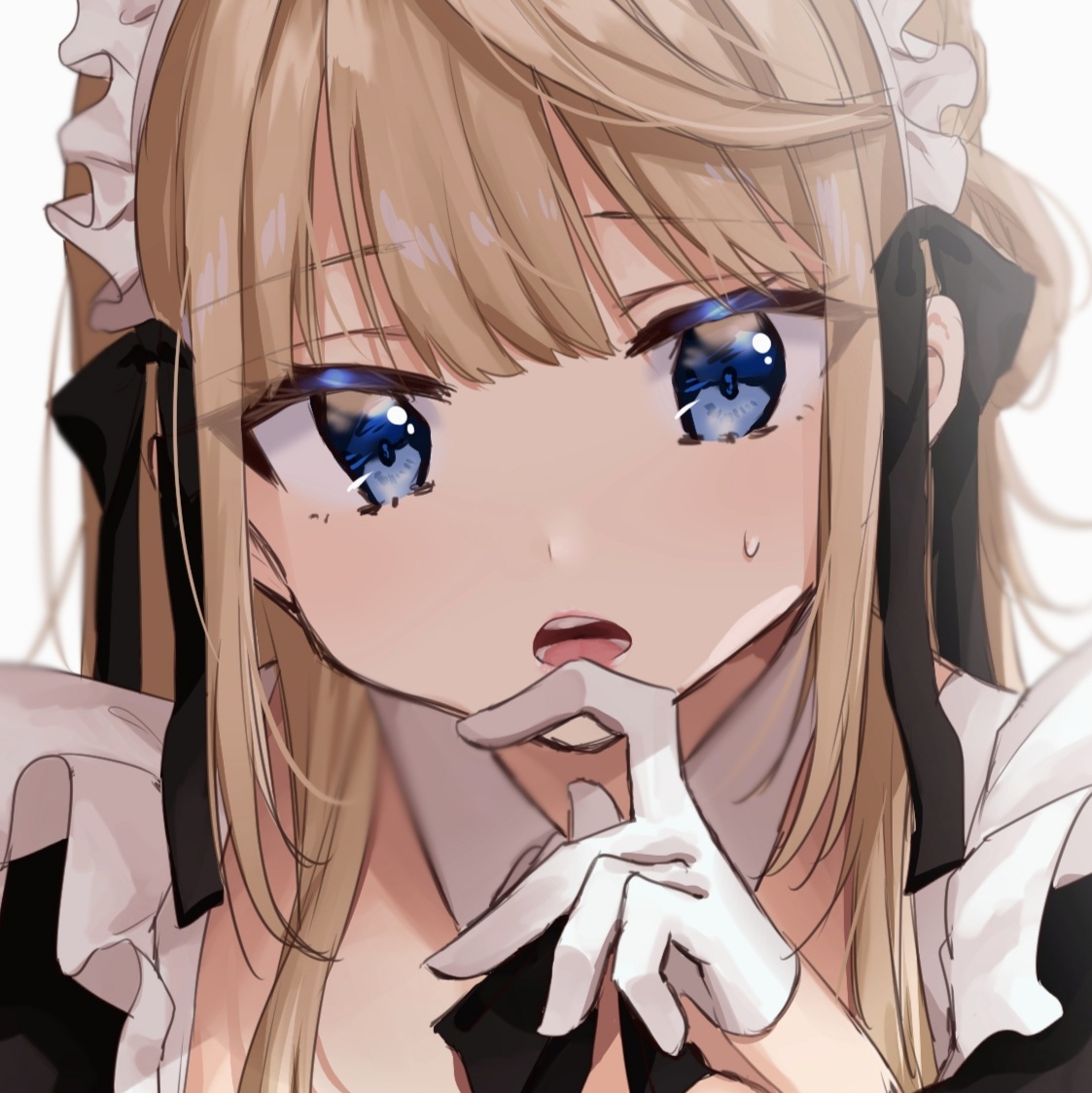 I've always wanted to be an illustrator, so I'd like to take on more illustration work in addition to my manga work. I've always loved anime and light novels, and I'd be happy to be involved in various projects in that respect: character design, cover illustrations... I'll keep doing my best!
── Thank you very much for today!
Check out the finished illustration and video process!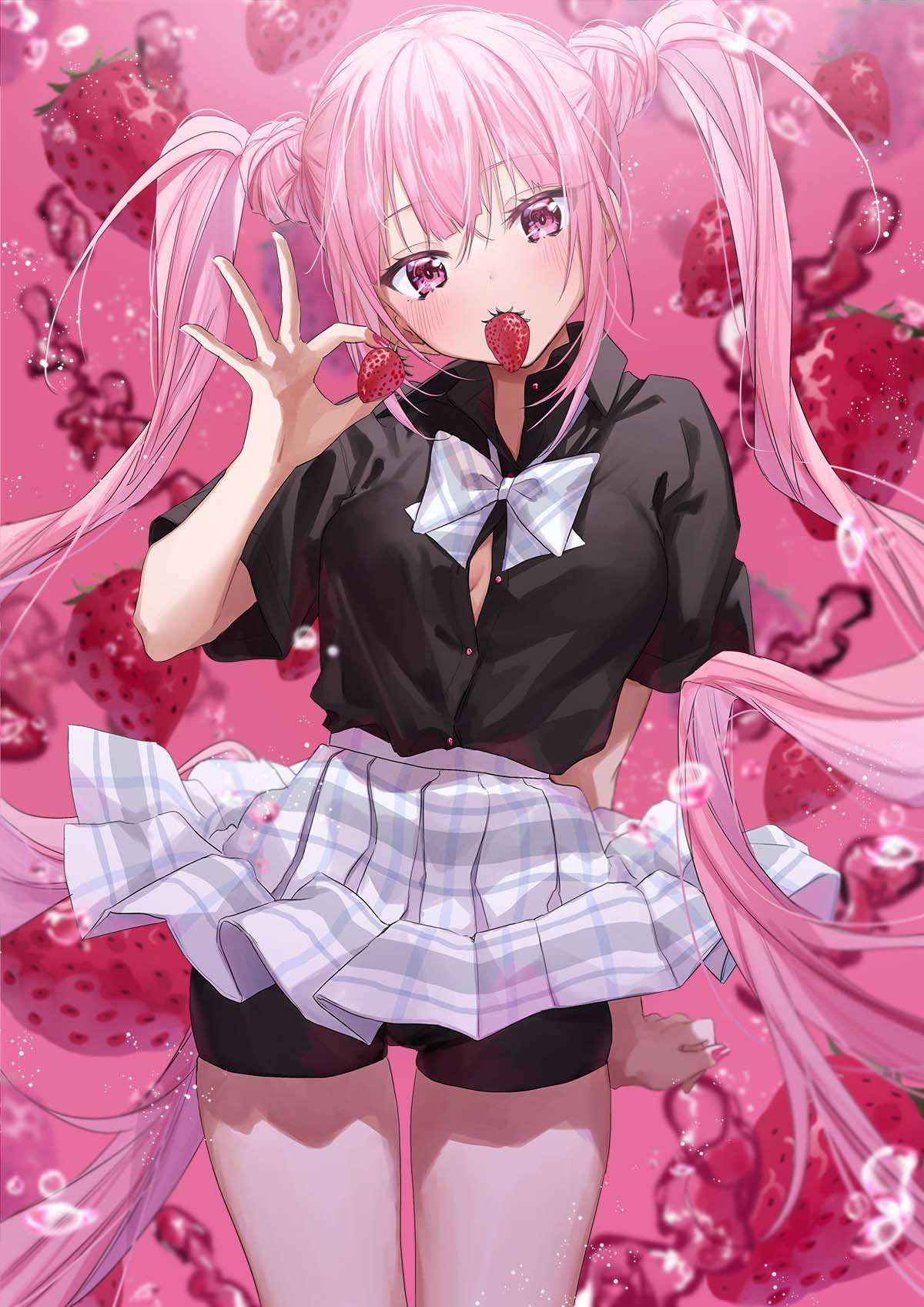 Free gift promotion!
Purchase the Summit E13 Flip EVO or Summit E16 Flip to receive a free copy of CLIP STUDIO PAINT, the same software Minori Chigusa is using. Click here for more details.