We asked the author of "Cool Doji Danshi" about the secrets of coloring - How to create beautiful works in full color?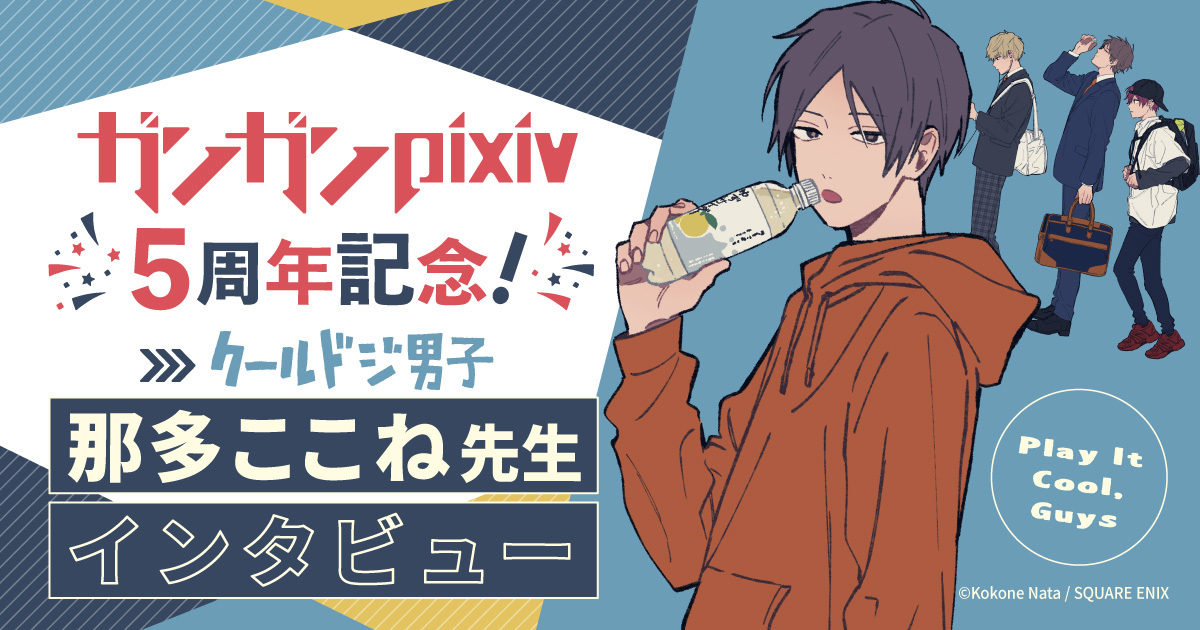 Article by Ichibo Harada @HEW
Cool Doji Danshi is a comedy manga about a group of unique boys who are at the same time very cool... and very ditzy! It's being serialized on GanGan pixiv, which has recently welcomed its 5th anniversary. The series owes its popularity to the funny, yet relatable misfortunes that its characters stumble on, like handing their wallet to the convenience store cashier instead of the goods they're about to buy. The first four volumes of the smash-hit manga sold over 500,000 copies!
One of the strong assets of Cool Doji Danshi is that it comes in full color. What coloring techniques should you use to give your work an organic look? We interviewed the author, Kokone Nata, to find out.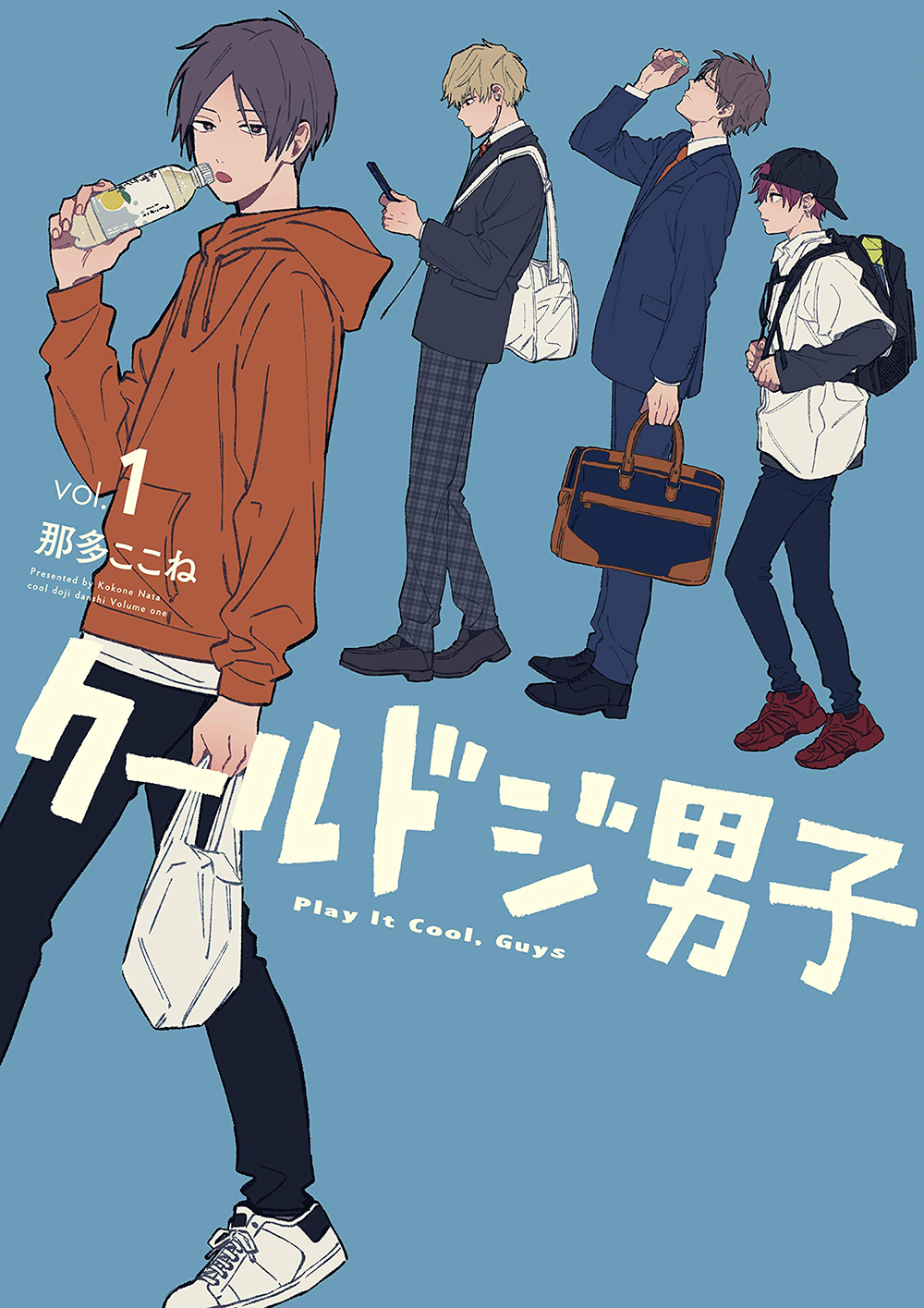 The current format is perfect to tell a story
── In Cool Doji Danshi, there are so many episodes that anyone who's even the least bit socially awkward can surely relate to: like standing right in front of a regular door thinking it's automatic, or ordering an iced coffee before adding, without thinking, "hot, please." How do you come up with all these situations?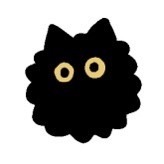 When I'm out and about and run into someone making a gaffe, I write it down on my phone. Sometimes it's my readers who contact me directly to tell me all about their recent goof-ups, and I pick the best ones. My phone has become a blooper archive. At least, when I mess something up, getting a new idea for my manga helps me cheer up. (laughs)
── Are you a little scatterbrained yourself?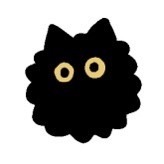 Yes, totally. (laughs) When I'm alone and end up disgracing myself in some awkward way, I try to recover by putting on my best poker face, and in my mind, the people around me will notice how I can keep my cool even after a faux pas. The idea for Cool Doji Danshi was born by expanding on that train of thought.
── Your comic was serialized after you posted it on Twitter, right?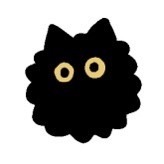 That's right. But I'd never have imagined that it would go on for so long. I think I've only managed to churn out so many volumes thanks to the support of my readers.
── When hearing what your manga is about, most people may picture a series of short relatable gags, but what's wonderful about Cool Doji Danshi is that it comes with a story where the characters change and grow.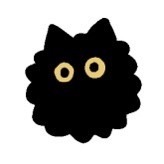 At first, Cool Doji Danshi consisted of a number of illustrations and 4-koma comics, but after all, I'm a manga artist, not an illustrator, and I wanted to tell a story; that's what convinced me to settle for the current format.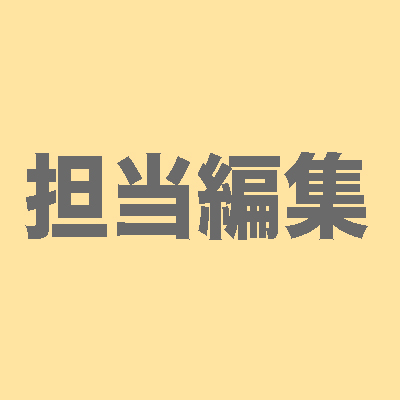 Character development is where this author shines, so the current form, allowing the characters to change and evolve, turned out to be the best choice.
Just one day, 19 colored pages
── Why did you decide to publish your manga in full color?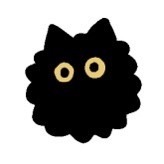 It's a remnant of the "illustrations + 4-koma" era. In the beginning, Cool Doji Danshi leaned strongly toward illustration, so...
── It sounds like a pretty time-consuming job for a "remnant"!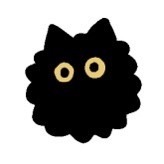 (laughs) The original Twitter posts were in full color, so I wanted to make the serialized work and the physical volumes easily recognizable. Maybe someone would see the manga and realize they'd seen it on Twitter before.
── What does your work schedule look like?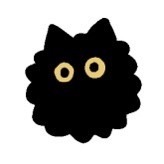 Actually, my schedule for Cool Doji Danshi is fairly irregular, meaning I create the storyboard for the entire volume before moving on to drawing. I'm still searching for a more efficient way of doing things, so the way I work varies each time, but I feel that not having a clear separation between the lineart process and the coloring process suits me well. Sometimes when I'm coloring I get the inspiration to change up the lineart, and switching things up helps me keep things fresh. I work rather liberally.
── Do you have any techniques to speed up the coloring process?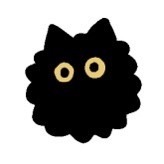 I wish. If you know of any, I'm listening! (laughs)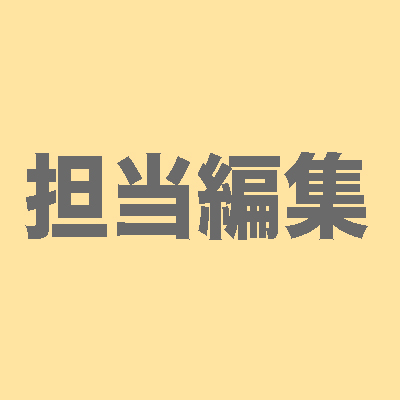 Writing the storyboard may take you a while, but you're actually pretty quick at coloring, aren't you?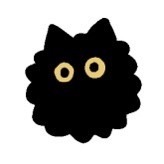 It takes me about 30 minutes per page. I guess one day is enough for 19 pages?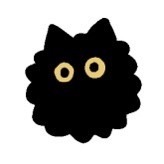 When you get to the coloring stages there really isn't much else left to do, so I speed up my process to get done with it quickly. (laughs). Setting some rules at the beginning was a godsend.
How to make the most out of solid colors with no shadows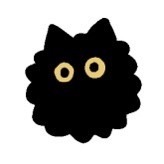 In Cool Doji Danshi, the color of the panels' background changes from character to character. Hayate is blue, Shun is yellow, Takayuki is pink, Souma is green. I have a palette for each of these colors: four colors for the blue character, four colors for the yellow character... and so on. This way I can give even the tankobon volumes an organic look, where the blue on a certain page is the same as the blue on a totally different page. My current coloring process mainly consists of arranging the limited colors I've picked at the very beginning of the process.
── You must have gone through a lot of trial and error in the early stages.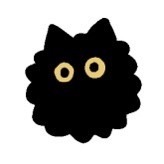 Yes. When I learned that Cool Doji Danshi was going to be serialized, I knew the first steps were crucial. Quality matters, of course, but if I overdid it in the beginning and decided on a super elaborate coloring style, the results would've turned out disastrous... (laughs) I'm glad I chose to use solid colors, without shadows.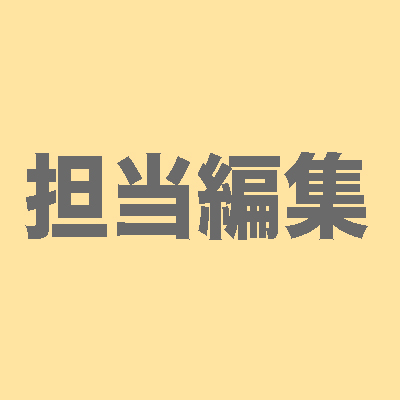 So you tried out different coloring styles before settling.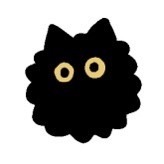 I tried out so many patterns that I couldn't tell right from wrong anymore, so I had my editor give me some feedback.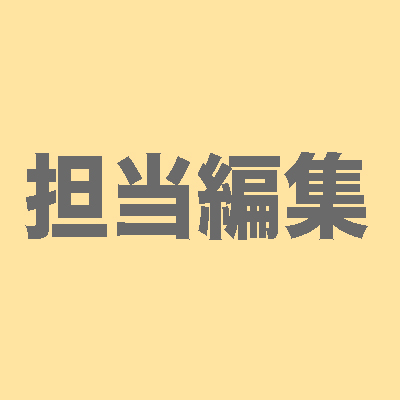 Getting another opinion is never a bad thing, and I often ask the other editors for their thoughts as well.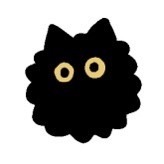 It took a while to get used to, but now that we're at vol. 4, I'm getting a better idea of how colors work together. And if I find myself in a slump, I simply go to bed instead of soldiering on. Some days I can't seem to draw anything right, but the next day everything magically sorts itself out.
── When it comes to using solid colors with no shadows, the littlest mistake can make your work look careless or tacky. How do you make your comics look so pretty?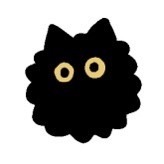 The key is deciding on a color system beforehand. If you're going to use pastel colors, stick to pastel colors; if you prefer bolder shades, stick to them. If your colors aren't organic, your illustrations won't be too. For Cool Doji Danshi, I'm using subdued colors. The lineart plays an important role as well. If an artist's individuality shines through their lineart, then even the simplest solid colors will result in something great. 
── Still, learning to draw lines that express one's individuality sounds like a hard task...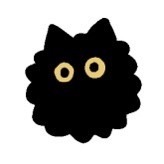 You may be right. (laughs) It's a skill that's acquired by continuing to draw, so drawing a lot is vital.
How to prevent a full-color work from looking messy
── When I read full-color manga, my eyes sometimes get a little tired halfway through, but I was able to read through Cool Doji Danshi without issues. What techniques do you use?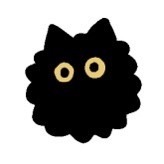 Cool Doji Danshi uses subdued colors, so the parts that look white are actually off-white rather than pure white. That may be the reason why it feels easy on the eyes. When it came to publishing this work, I also tried a version with more intense colors, but the contrast between black and white was so strong that it hurt my eyes a little. 
── When using full color, there's no limit to the number of hues you can use if you also count backgrounds and accessories. Do you have any rules for creating a sense of cohesion?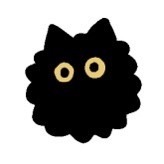 I mentioned earlier how I'm using different theme colors for each character; I use the same theme color ー the one outside the panels ー to paint small objects, mob characters, shadows, etc.
── Interesting! That's how you prevent your works from looking messy. Do you also have a set number of colors to use per page spread?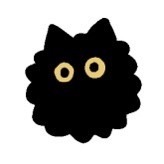 Not really, but I pay special attention to how my eyes feel when I'm checking the manga myself.
── Do you color panel by panel or do you use a different method?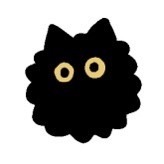 I color the characters first. The colors for the characters' hair and clothes are already decided, so I pick the other colors to make them stand out. This way I can make sure the characters don't end up buried in the background, even in full color.
── Do you have trouble deciding what clothes the characters are going to wear?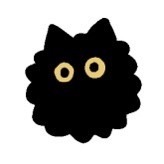 All the time! Especially the main characters' clothes, since they appear in almost all panels. Sometimes I change colors as I go, whenever they don't feel right. There are some clothes I'd love for my characters to wear, but I can't be too liberal with my choices, or else I'll end up with a chaotic mess. The trick is to find the right balance.
── Speaking on which, Souma is a design student and the more fashion-conscious of the bunch. Picking the right clothes for him must be especially hard!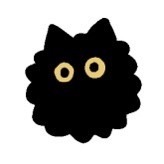 Yeah, and his hair already stands out, so things can go downhill pretty fast. (laughs)
── If he was a color, he'd be an accent color.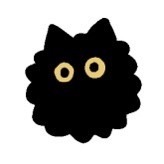 That's right! (laughs)
── What do you use as a reference when you draw male characters' clothes?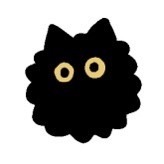 I take in what people wear daily on the street and on social media. But I don't want my designs to resemble actual clothing items, so I use them purely as a reference.
"Good taste always follows action." Why outputs matter
── You've also worked on several black and white manga, such as Sensei mo Net Sedai and Hyakunichikan!! Which do you enjoy more, black and white or full color?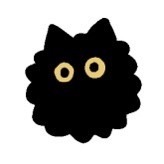 Black and white. Monochrome comics are way easier to make... (laughs)
── What were some memorable reactions when you published your manga in full color?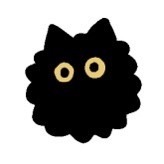 Full-color manga are inevitably more expensive than their black and white counterparts, so some people may have trouble affording them. So when someone says that Cool Doji Danshi "was worth the 1000 yen", I'm truly glad that I worked so hard on it. On the other hand, I've also had people say "I bought the manga without knowing anything about it, and was surprised to find it in full color!" (laughs)
── A nice surprise indeed. The illustrated spread at the beginning of the manga offers a slightly different atmosphere than the main story.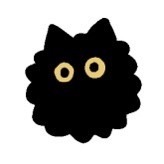 Since the initial spread is not limited by a theme color, I'm free to draw whatever I like ー and I like drawing something a little different from the main story. In vol. 4, I wanted to draw lemurs and popsicles, so I did.
── The cover, like the manga pages, has a simple, single-color background.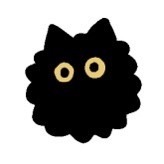 I tried to make the cover look like the manga pages on the inside so that people who get a glimpse of the tankobon in the bookstore will recognize my work from Twitter or pixiv.
── After working on a full-color series for so long, what do you think helped you develop a good color sensibility?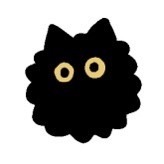 Of course, input is important, but I think there's a lot to be gained through practice. Especially with digital drawing, you can redo your work as many times as you like, so trying out different color combinations won't hurt you. In Cool Doji Danshi vol. 4, Motoharu says to Soma, "Why don't you just start before thinking too much? Good taste always follows action." I think this applies to all creators. I often came to understand my own taste only after picking up my drawing tools.
── Lastly, do you have a message for our readers?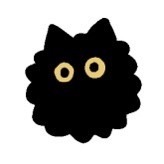 It's only thanks to everyone's support that I've been able to continue this series for so long. The characters are getting more and more depth, and there's still so much more I'd like to draw! I'm going to keep working hard, so please continue to support me!
Don't miss pixiv Comic's promotional campaign!
pixiv Comic is currently running a promotional campaign to celebrate GanGan pixiv's 5th anniversary!
Don't miss your chance to win autographed artworks of 15 popular titles, including Cool Doji Danshi!