Curry Zawa Kaoru's Creative Counseling - Unrealistic means unrelatable. How faithful should creative work be to real life?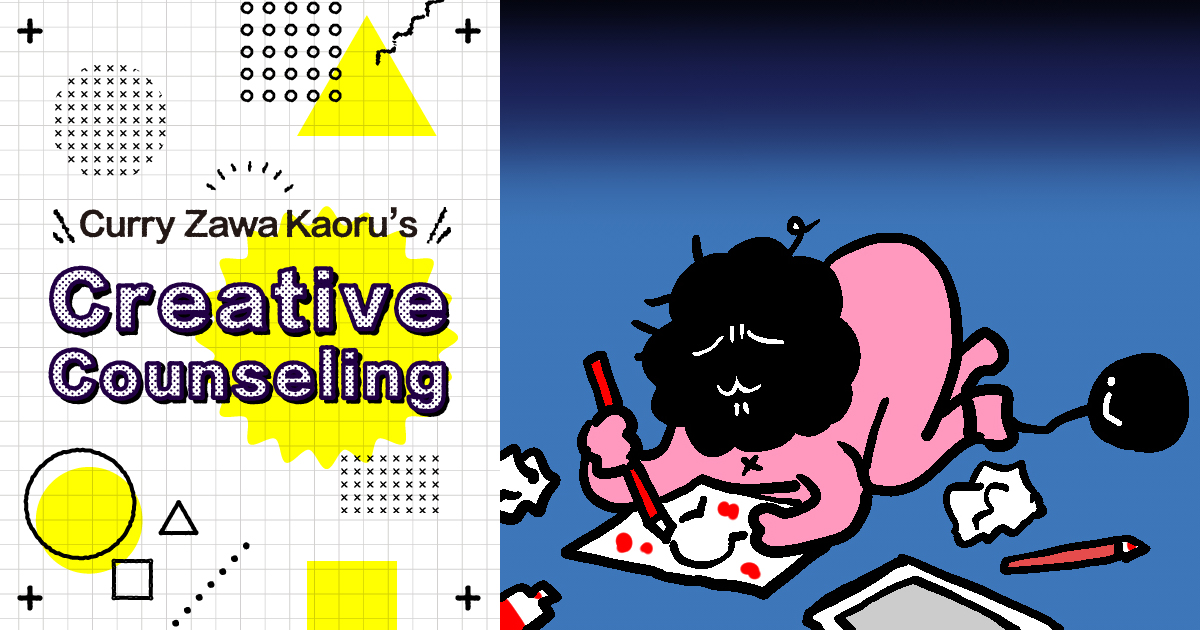 How realistic should creative works be?
Fiction is all about enjoying things that don't happen in the real world in the first place.
We turn to fiction to look away from the grim reality of life, so finding the same crap in works of fiction would translate into a weird sense of deja-vu.
If you come across a novel about "How the MC got hit by a truck and was reincarnated into another world", would you then go on a rant about how actually, if you get hit by a truck, you die? If the answer is yes, then isekai works or stuff about villainesses probably aren't for you.

In that same vein, it follows that readers must possess a certain talent to appreciate and enjoy works of fiction. If we had to listen to the criticism of all those talentless realism supremacists, novels would be all about how the author's high school life came to a close without even one single transfer student, childhood friend, or senpai developing inexplicable feelings for them, and how they inevitably lost touch with all their friends of convenience right after graduation.
This is as real as it gets. And if someone had something to say, you could just snap at them, 'cause what the hell do they know about your high school life?
But whether a plot like that is actually fun... that's another story.
In other words, it's okay for a work not to be faithful to real life, as long as it's fun.
However, sometimes a lack of reality can hinder that fun, and you should be careful to avoid that.
The thing is, the required degree of reality depends on the genre.
In isekai works, no one bats an eye when the protagonist is hit by a truck, gets reincarnated into another world, and gains immortality thanks to some cheat skills. If anything, that's how things are supposed to work there. On the other hand, if you're reading a whodunit mystery and the murderer ends up being someone who was brought back from another world and used telepathic skills to kill the victim... well, get your lawyers ready.
The "lack of reality" that makes readers lose interest
So what degree of realism is required in contemporary BL works?
In boys' love, the main focus should be on the swoon-worthy love story, and, in the case of R18 works, on lewd scenes.
Personally, I think that sexual depictions in fiction don't have to be that truthful at all.
Even in porn, actors are arranged in all sorts of impossible positions just to show off their bodies.
This type of gymnastics isn't just necessary for the performers, but also for the film crew, who shoots in unnatural positions to capture the hottest-looking angles while also being super cautious not to mistakenly film each other. From the outside looking in, the whole ordeal looks more like a mass gymnastics event than sex.
Even if a situation is completely unrealistic, as long as it arouses the viewer, it's a successful piece.
Therefore, if by "common BL tropes" you mean the sex scenes, I don't think you should be too concerned.
First off, I hear that for men it's kinda impossible to get it on with each other out of the blue, without any preparation or the right props.
But that doesn't mean readers would prefer a more realistic portrayal, one where the two guys get all hot and steamy only for one of them to say, "Nope! Can't do this right now!" and disperse, get ready, and only come back after grabbing his sex-prep pouch.
Of course, you can make the uke put on his best Shiro Yamaoka face and say, "See ya in a week!" to make all future developments even more exciting, but I bet many readers would just drop out, fed up with having their time wasted like that.
It all comes down to personal taste, but fictional erotica tends to feel a bit stale when it pursues realism, so it's better to try and write about things that readers find hot, no matter if they aren't super faithful to reality.
However, no matter how dynamic a scene is, stepping on the anatomical boundaries of the human body may have your readers scratch their heads in confusion. For this reason, avoid getting carried away and detailing how the seme is teasing both rose buds on the uke's chest while simultaneously fingering his man cave. Always ask yourself: how many arms are we talking here?
The spur of the moment is important, but if a writer pursues dynamism to the point of depicting ー even intentionally ー events that call for the use of three arms, the reader will recognize the writer's mistake and lose some of that excitement.
In short, the "lack of reality" that makes readers lose interest takes the shape of the writer's lack of writing skills, knowledge, and life experience.
Don't get carried away with the setting and characters
The characters in your contemporary piece may be working adults, but if you portray them constantly kissing in the elevator and getting it on in the office at night, people will start wondering: "Do these people actually get any work done?!"
On the other hand, if you end up portraying the same quintessential work-day routine over and over (meetings first thing in the morning; making the rounds; after-hours business with the clients), the reader may figure out you have never worked a day in your life and get pissed off at everything you stand for in a love-me-love-my-dog fashion, including your work.
In essence, a certain degree of reality is mandatory for contemporary pieces or office romances.
The same applies to your characters. If one of them is the CEO of a large company and loaded, you'll need to show how loaded he is, but if you write that all of his furniture is Muji, people will picture him as a mid-level manager instead.
A character who is "smart" needs to be described as such, but no matter how hard you try, you can't write a character who's smarter than yourself.
The only way to convince the readers is to beat around the bush with flimsy descriptions like "he always ranks first in the national mock exams," or to make him look smarter by making everyone else sound stupid, a bit like in the movie Nihon Igai Zenbu Chinbotsu (lit. "Everything Other than Japan Sinks").
Naturally, the second approach will piss off the readers and reveal that the smart character isn't actually that smart, thus outing the author too.
Therefore, the setting and characters had better be sort of realistic, so that the settings' oversights don't interfere with the swoon-worthy part of the story. In the same way, it's safer not to overdo it with settings that you would have a hard time portraying.
Unrealistic means unrelatable
When readers say something is unrealistic, they don't always mean that something like that could never happen in real life ー sometimes it's just unrelatable.
The strength of isekai stories is that they can avoid the "lack of reality" argument from the very beginning, but that does not mean that readers will be at all thrilled to see a story in which the protagonist, with whom they can't empathize even a bit, is a warrior in a different world with a culture and ethics they can't understand at all.
When people say that otome games are unrealistic, their complaints don't stem from the fact that there's no way so many handsome studs could ever have a crush on the MC at once. It's more about the fact that a submissive MC that won't stand up to her abusers no matter how bad they treat her is just... not relatable.
When it comes to original works, it's only natural to be attached to the characters you have created, but your rose-tinted glasses may prevent you from seeing how the character who in your eyes is the ideal seme is actually insufferable to the readers (seriously, they'd rather kill themselves than sleep with him).
What I recommend is you start working on realistic portrayals of characters that your readers would be elated to sleep with.