Curry Zawa Kaoru's Creative Counseling - When you're at odds with the canon, accept that you just don't get it and let it slide.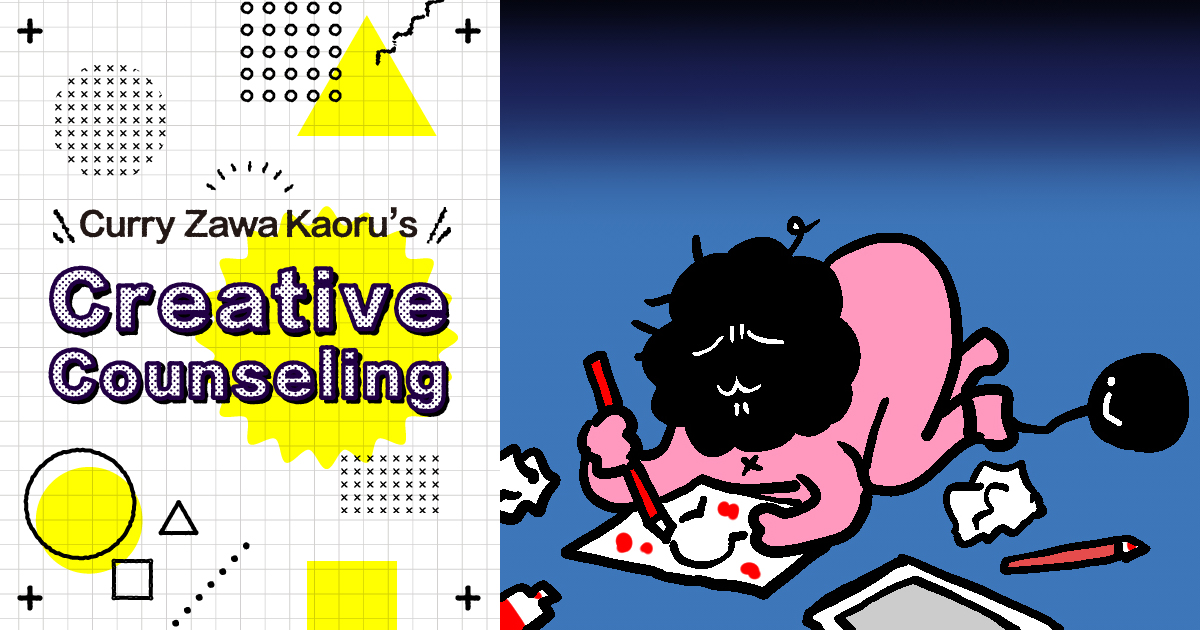 I disagree with the canon
There's a classic song by B'z called "LOVE PHANTOM".
If you're primarily a creator of the Reiwa era, you're probably completely lost as to what I'm talking about, so go listen to some Kenshi Yonezu or Aimyon songs for five minutes and then come back.
Actually, I'm not even sure if the examples I just gave you are what young folks are jamming to these days...
LOVE PHANTOM contains the following lyrics: "I became a petty person who can't tolerate even the slightest deviation," and "I created an illusion of an all-powerful you within myself."
I think we can all agree that this is most likely a love song for a three-dimensional person, but depending on how you look at it, it could also speak of the agony of a hardcore otaku who's fixated on their favorite character and can't handle anything that doesn't align with their interpretation, including the canon.
On a personal note, I recently got really into a horror-mystery web series created by a certain author named U. There's this one character, K, who completely captivated me with their enigmatic presence, and who is only ever heard through their voice. I found myself constantly daydreaming about what K might actually look like. But then, the other day, the creator dropped K's official image and backstory.
When I expressed my anguish over K not having shoulders three meters wide, someone sympathized with me, while someone else pointed out that I was implying that the canon got it all wrong.
After hearing that, I had a moment of realization and thought that indeed, the canon is supposed to be the official interpretation. But my desire for K to have those broad shoulders measuring three meters in width never went away.
When it comes to fan work, it's a no-brainer that the official version reigns supreme, and any errors are solely our responsibility. It's tough because we have to come to terms with the fact that we were only daydreaming and we end up blaming ourselves and feeling betrayed. And when we try to talk about our struggles, others might just say, "Behold! A loser, who thinks they know better than the actual canon!" We're left feeling all by ourselves with our heavy burden, and that can be really rough.
But feeling a sense of discomfort towards our favorite characters is a wall that every fan hits. Even those who've been die-hard fans for a quarter-century may encounter an insurmountable Wall Maria that makes you yell, "Oh god, please no! Not the Ramenman hairstyle!"
Don't say "I don't like it", say "I don't get it".
However, many people work through such discomfort and continue to stan the same character for decades.
If you're in it for the long haul, like those time thieves who keep complaining about their spouses over twelve drinks but refuse to divorce them, try focusing on what you do like about your best boy rather than what you don't.
Now, I know it's hard to ignore when your best boy is wearing some dorky sunglasses right in your face. You can't help but think, "Can't you take those off?"
So, let's change the way we talk about how we feel about our favorite character.
Instead of being negative and saying things like, "Something's wrong with my best boy right now," or "I don't like his words and actions," let's flip the script and say, "I just don't get it."
Saying you don't get it is neither a crime nor a negative statement. It doesn't mean you're rejecting your favorite character, the canon, or the people who love him as much as you do. And of course, you're not to blame for not understanding their recent antics.
It's like humanities folks not diving into quantum physicsーonce you accept that there are some things you just don't get, you'll find yourself spending less time thinking about them.
And sometimes it's best to keep our mouths shut about things we don't understand. You may even discover that you no longer feel the need to comment on every minor detail about your favorite character that you don't understand.
If you're in it for the long haul, just let it slide
However, since it's painful not to think or talk about your favorite character, why not take a moment to reflect on the things you love about them, which just so happens to be your area of expertise, and express it in your creative works?
Instead of saying "The canon interpretation of my best boy is totally off from Chapter 3!" why not shift your focus to the things you love, like how their clothes straight-up tore up into a million pieces in Chapter 2 Episode 3?
Even in real-life relationships, there comes a time when the honeymoon phase is over. We start noticing changes and unexpected sides of the other person, and before you know it, we're like, "Something's off about this dude, am I right?" Then, discomfort takes center stage, causing the things we once loved to fade into the background.
So, how do we overcome this challenge? Well, we could have some open and honest communication about our feelings and ask for improvements, but short of pulling a Misery and locking up the production team until they write your favorite character the way you want them to, you're not likely to get what you want. (Do not do this.)
Perhaps the best approach is to just embrace those aspects as well. In reality, when it comes to dealing with the aspects of a person that we struggle to accept, we often find ourselves either throwing in the towel or pretending not to notice. And let's face it, years fly by in the blink of an eye, and eventually, someone bites the dust. However, when you say things like, "I couldn't stand their habit of farting naked, but overall, I still have the hots for them," that means you're in a solid relationship.
When you come across a part of your best boy that you're not particularly fond of, you've got two options: you can brush it off without fully embracing or rejecting it, or you can counterbalance it with a positive aspect, like his angelic face. If your total emotional accounting stays in the positive, then you're all good.
People who love to live in their imaginations tend to be committed to sticking with their favorite character until the end, but it's not sustainable to be scaling walls every step of the way.
If you're in it for the long haul, you need to learn the art of letting it slide.
Since you mentioned being hesitant to follow the official story, it's fine to skip reading it for the time being and return to it when you're ready. If you force yourself to read it now, it won't taste good and may give you a stomachache, just like obligatorily eating an in-law's handmade ohagi when you're already full.
The canon can be both a blessing and a curse, so it's perfectly acceptable to wrap it up, freeze it, and enjoy it later, after you've fully processed your feelings for your favorite character.
So, for now, let's give our tummies a break, kick back, and enjoy some comforting best-boy chicken soup from the archives.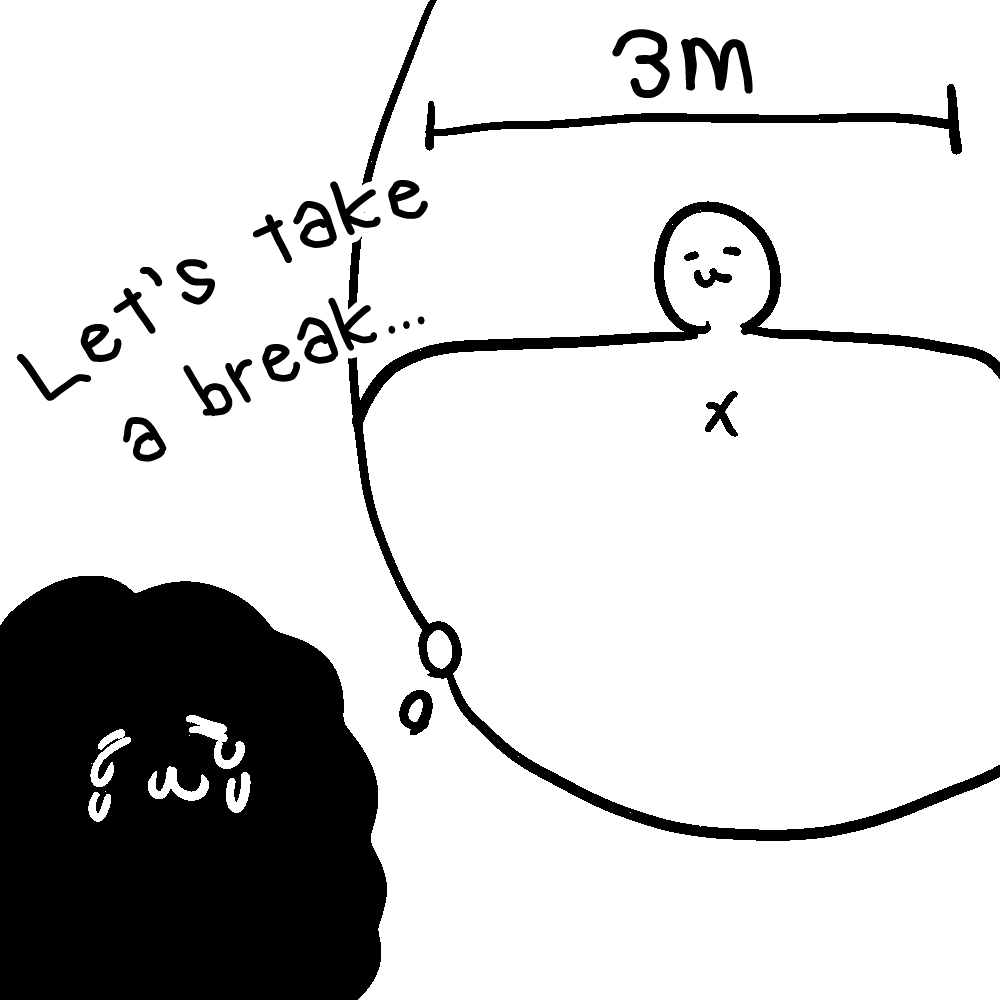 This column was made into a book!
The popular column Curry Zawa Kaoru's Creative Counseling has been made into a book titled Otaku no Tanoshii Seisaku Ron (The Delightful Art of Otaku Creation, Bungeishunju).
In addition to fan-favorite episodes such as "Coping with fanwork taking a little too many liberties", "When you can't get feedback in an underdeveloped genre", "Is 40 too old for doujin events?" and "Understanding the troubles and contradictions of killing off your favorite characters", the book also includes brand new topics and advice!
On sale from June 23rd, 2023!