Depth that Incorporates even Meaningless Randomness into Its Design: METHODS by Mamoru Oshii: Production Notes from "Patlabor 2: The Movie" - Learning from the Books of Legends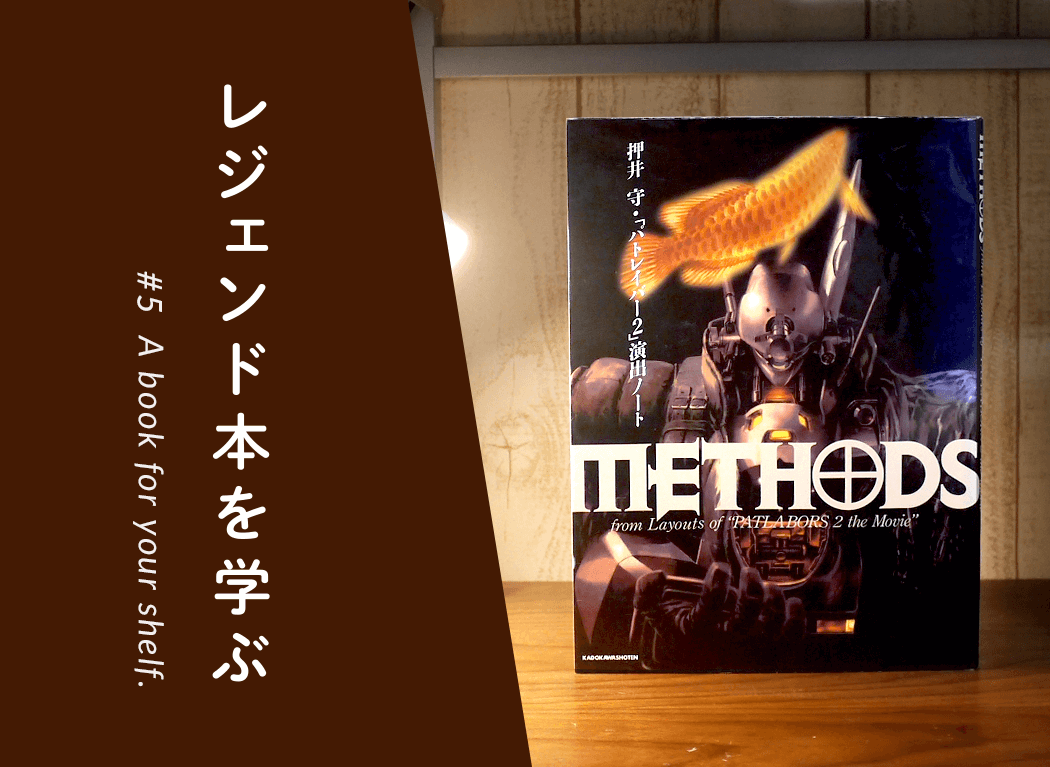 "Learning from the Books of Legends" is a corner where we study legendary artists and creators in fields such as illustration, anime, manga, and film, by studying their works, in hopes of getting a deeper enjoyment out of the creative process.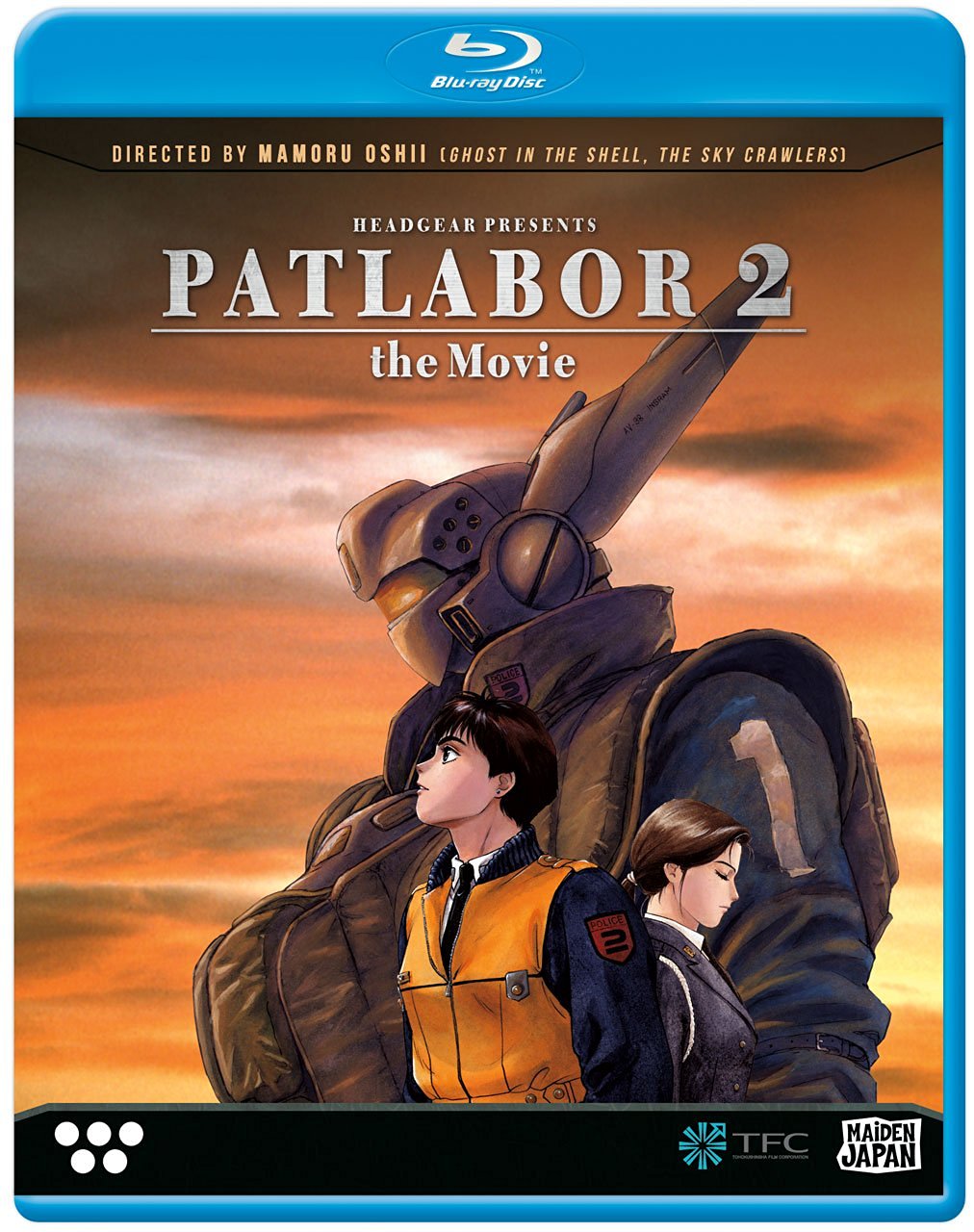 Mamoru Oshii's unique style as an anime director combines and contrasts fictional, fantastic elements with those of reality, while using techniques to evoke a live-action film feel to the animation. His major past work, GHOST IN THE SHELL (1995) has become such a hit outside Japan that it influenced work like TV drama, Bayside Shakedown (1997) series and Matrix (1999).
The movie that stands out among those realistic anime movies is the topic of today's article, Patlabor 2: The Movie (1993). It was from this very movie that the concept mentioned above--intent-filled cuts and layouts--was exemplified and brought to life.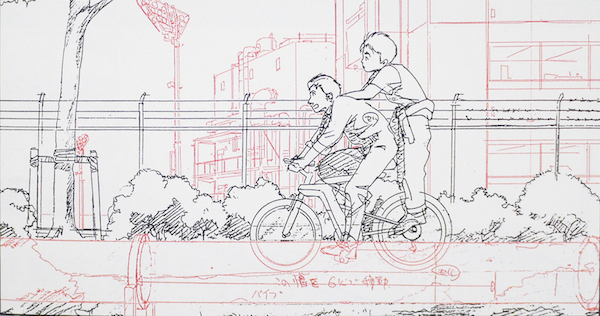 ▲ Example of a layout, METHODS by Mamoru Oshii - Production Notes from "Patlabor 2: The Movie" (Kadokawa 1994), 70.
Layouts are a part of the production stage in making anime, showing the various, elaborate cuts created during storyboarding. It's these layouts--with cuts--that convey the desired direction to the art director.
Every frame has meaning in it
Animation storyboards should contain the visual intent in every cut. [...] It's essential for them to represent the correct and full range of emotions and situations depending on the characters in question.
Unlike film where you still see more or less what was initially shot, in animation, nothing exists in the picture without it being drawn in. Every detail has to be painstakingly inserted--this is so you see an image a certain way, how they wanted to get it across to the viewer.

(METHODS by Mamoru Oshii - Production Notes from "Patlabor 2: The Movie", 104)
Animation is different from shooting live film because everything in the picture must be created from scratch. Therefore, each cut contains some sort of meaning or direction.
Take this cut from Patlabor 2: The Movie for example, where the off-duty policeman, at his home, reacts to the news that the JSDF is launching their public security operation: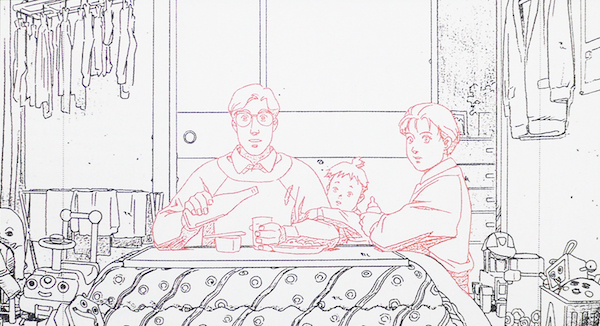 ▲Mamoru Oshii, METHODS by Mamoru Oshii - Production Notes from "Patlabor 2: The Movie" (Kadokawa 1994), 33.
He stops pouring his beer, with a blank look on his face.
According to Satoshi Kon,
That sliding door at the back--Oshii requested it to be left open. It meant we could leave that closet area dark and unlit. I took it sort of as a symbol of the darkness of uncertainty slowly creeping into the previously peaceful lifestyle of the household. I didn't think it was just there to show the lived-in-ness of the house.
(METHODS by Mamoru Oshii - Production Notes from "Patlabor 2: The Movie", 104)
Just like that, each and every cut in animation is created with intents and symbols of an underlying message. That's why the layouts that conveys those intents play an important role in the process.
Intentionally adding meaningless noise is necessary
As previously stated, every cut is intentional and meaningful. However, Oshii once makes a contradictory statement in the book. He states that there must also be cuts that serve absolutely no purpose nor add any development to the story. 
This is confusing when thinking about what's been said about intentional cuts and such so far. Let's examine.
An example of what Oshii describes as incomprehensible is the many scenes with birds in Patlabor 2: The Movie.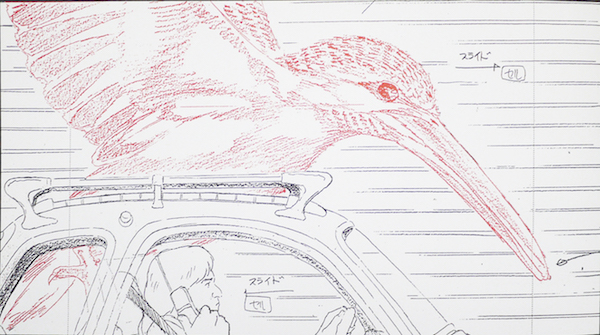 The birds could have a variety of purposes: putting parallel emphasis on animated and moving things such as cars and people, or leading the gaze to a certain place--though it would still be more natural to focus on the cars or even clouds. Oshii had this to say regarding the birds: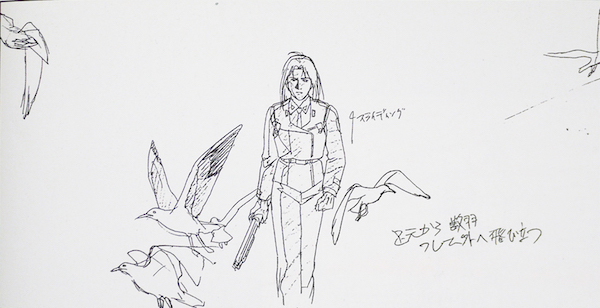 So why are the birds even there? It's so that there's an element of randomness with noise added into the animated universe.
With film, occasionally, due to some idiosyncracy on the part of actors or production, or sheer coincidence, there are elements of scenes to which viewers and fans can attribute meaning and symbolism that goes beyond what the original creator intended. To duplicate such an effect when constructing an otherwise perfect animated universe, there needs to be imperfections--or, "noise."
Oshii believes that very perfection, due to everything being constructed with intent, is what makes anime seem shallow.
Thus, in order to create in the animated universe that level of "depth" that exists in live film, birds are added here and there, as noise, in Patlabor 2: The Movie.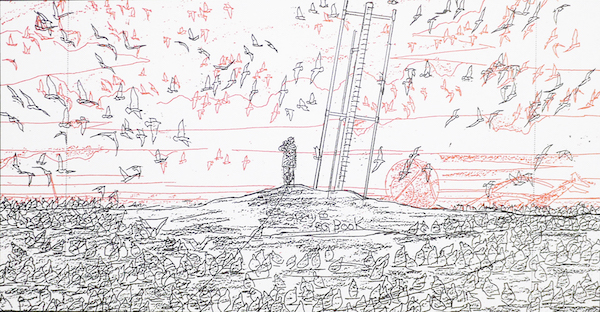 In other words, the birds are there as meaningless noise that's unrelated to the plot, but serve to add depth and openings for varying interpretations.
It's a complicated idea, but it seems because there needs to be meaningful scenes, that equally meaningless scenes are also necessary to be created.
The passion for creating universes with "depth"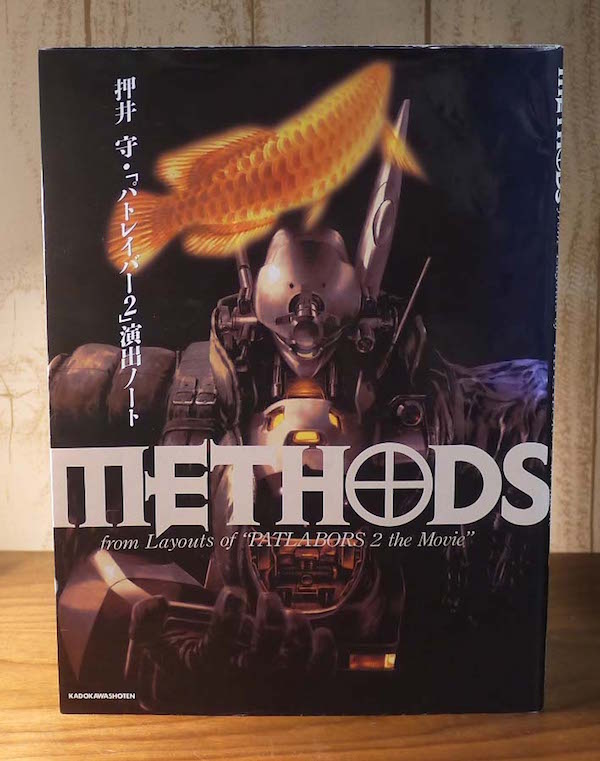 We spent this time talking about intent-filled cuts and layouts. Though Director Oshii was only referring to anime when he talked about universes with depth, we're sure the same principles can be applied to other media.
To fill each cut with meaning… then meaningfully add meaninglessness for the sake of depth… It sounds somewhat illogical and counterproductive, but it just goes to show how much passion anime director Mamoru Oshii has toward his craft.
<Learning from the Books of Legends> Series Index