Digging into sousou's Live Drawing Techniques - Revealing the techniques crammed into those 60 minutes!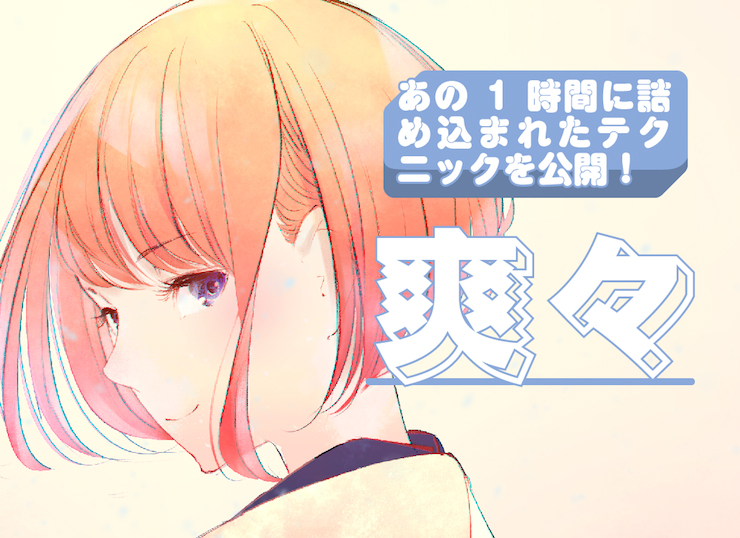 My name is Toraco (虎硬; @anofelus). I was in charge of being a commentator for "pixiv ONE", a live drawing event recently held by pixiv.
pixiv ONE is an outrageous project in which illustrators are asked to create illustrations from scratch within an hour. Despite the demand, however, all participants managed to deliver illustrations of extremely high quality. This time we're interviewing sousou (爽々), one of the creators who displayed their wonderful illustrations during the event, about how things were on the day of the event and what he normally works on, among other things.
Usually, it takes more than an hour to complete an illustration.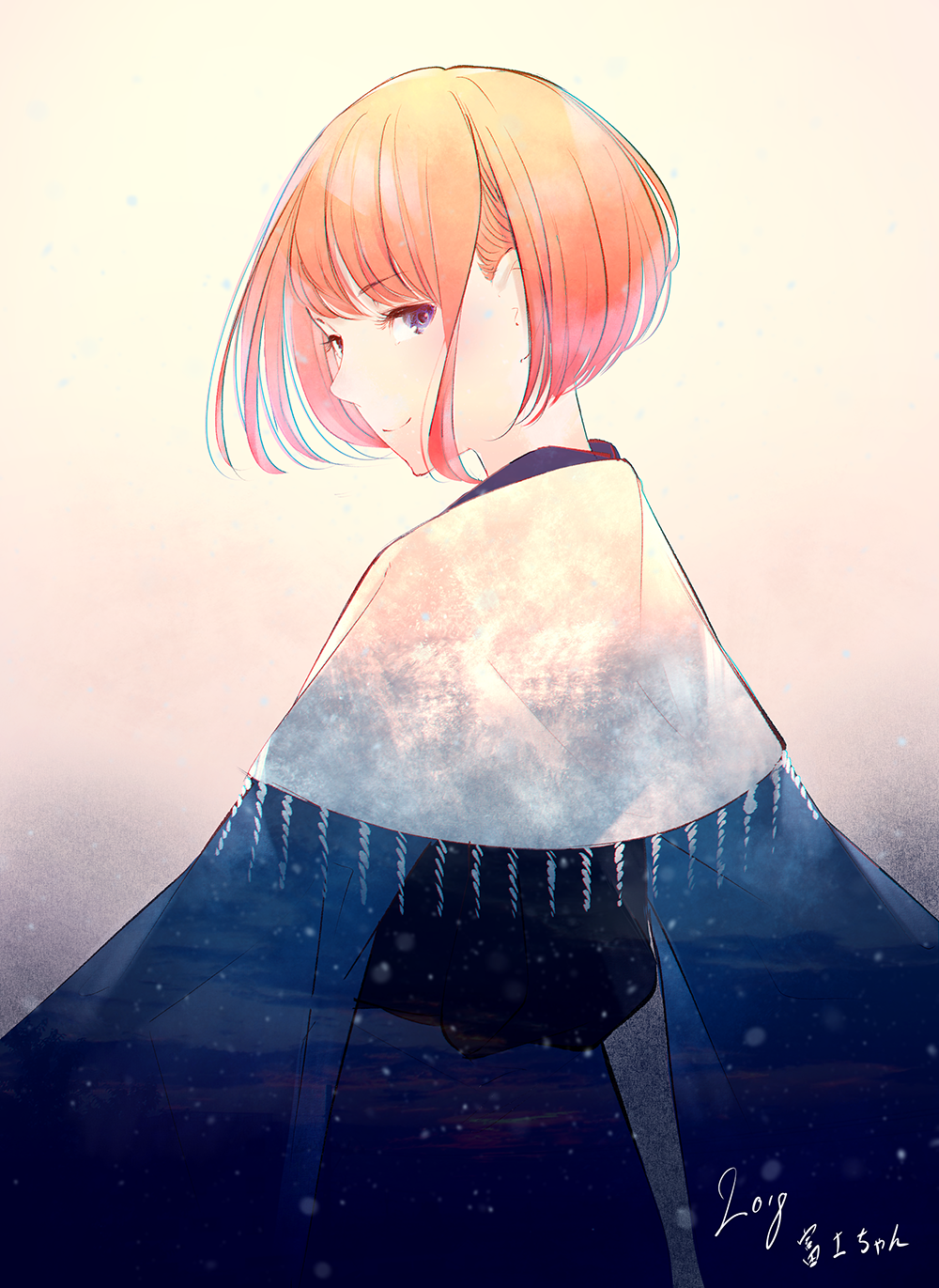 ── Great work on pixiv ONE!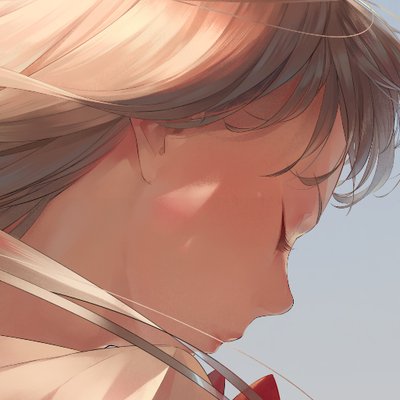 Thank you.
── The time limit of 1 hour was enough to make even my stomach churn and yet the illustration that you made looks perfect! I was surprised!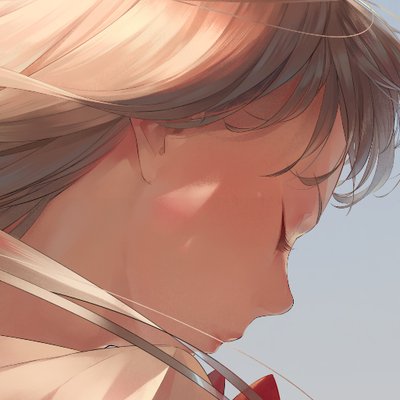 I don't think people normally complete an illustration in an hour either. By the time I finished drawing, I was totally exhausted (lol).
── How long does it usually take you to finish an illustration?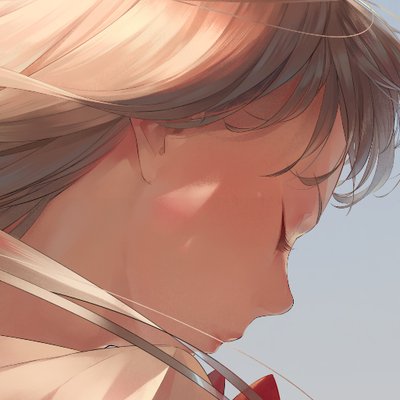 If I'm drawing for fun, I don't really set any time limit. But if it's a job, I want to at least have 15 hours.
── That means you drew 10 times faster your normal speed during the event! How did you manage to reduce so much time?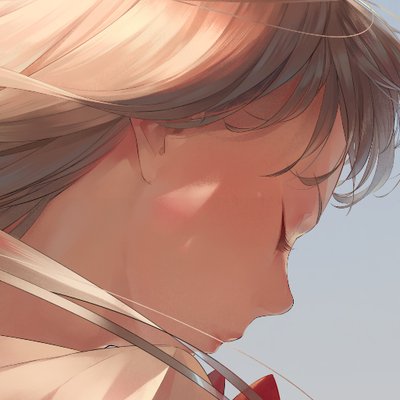 Honestly, when I learned about this event, I couldn't immediately decide whether or not I wanted to participate. I thought completing an illustration in an hour was impossible. But then, the day after I received the email about this event, CLIP STUDIO PAINT was released for iPad. I remember thinking, "I wonder if this program can help me draw faster?" and so I decided to participate and purchase an iPad Pro. Thanks to pixiv ONE, I started to practice drawing faster and I'd like to think that my working speed has significantly improved.
── CLIP STUDIO PAINT's release was a godsend help then! I read your pixivFANBOX and I have to say that the way you explain every step is so clear and detailed. It's interesting to read. Leading up to pixiv ONE, you wrote some sort of a strategy, didn't you?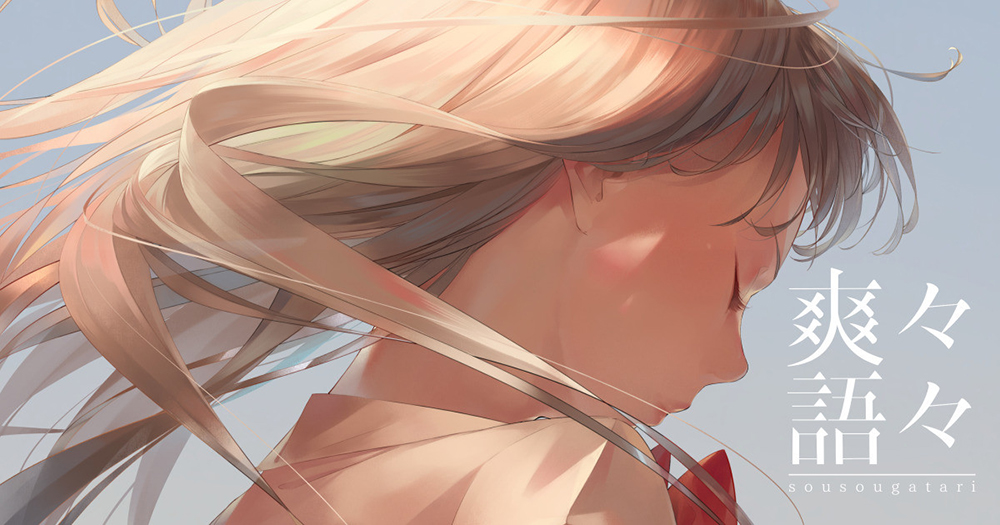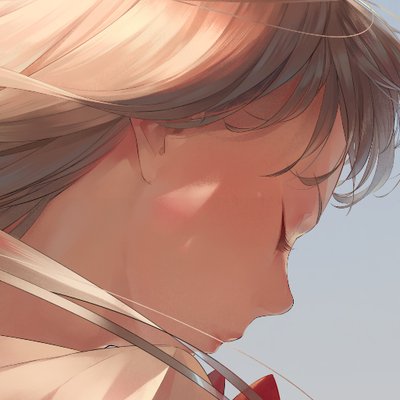 pixiv ONE was my first live drawing, so I prepared my tools and reviewed my techniques. I studied about applying colors and also creating rough sketch and croquis.
── Could you explain more about what you studied?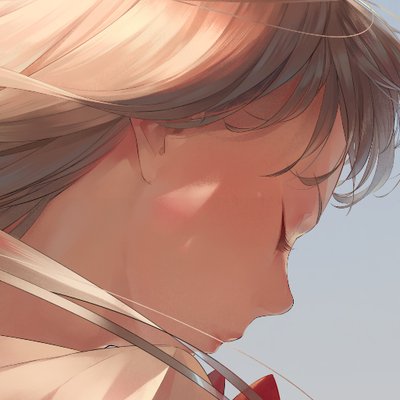 I studied how to draw poses. Not only did I trace photographs, I also created original poses from scratch and save those illustrations as reference materials for drawing the human body. The time I allocated for myself was 10 to 20 minutes per body.
── So you earnestly practiced on drawing the human body.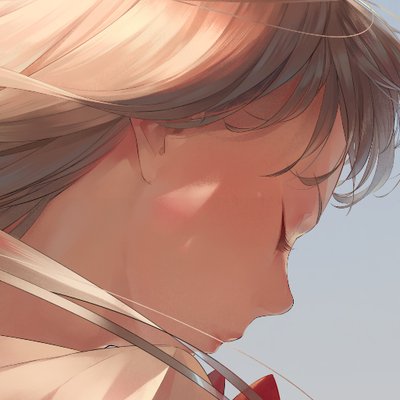 Yes. After stocking up for about 2 months, I now have 50 body poses. There are photographs that I still use as reference materials, but the original poses that I made are my prized possessions.
── Since you drew the poses yourself, you can use them however you want.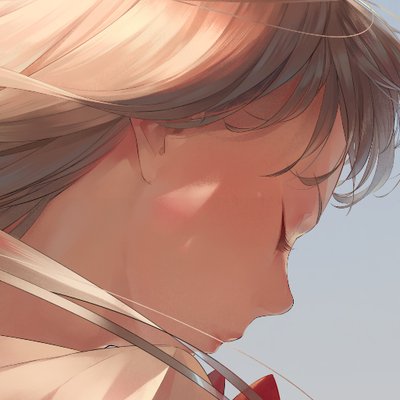 I can indeed use these poses as reference materials, but drawing original poses is also an important warming up before creating an illustration. Drawing the human body from time to time is a good form of practice.
Important drawing tips
── We're now going to watch your pixiv ONE video and I'm going to ask you to explain what you think are important drawing tips.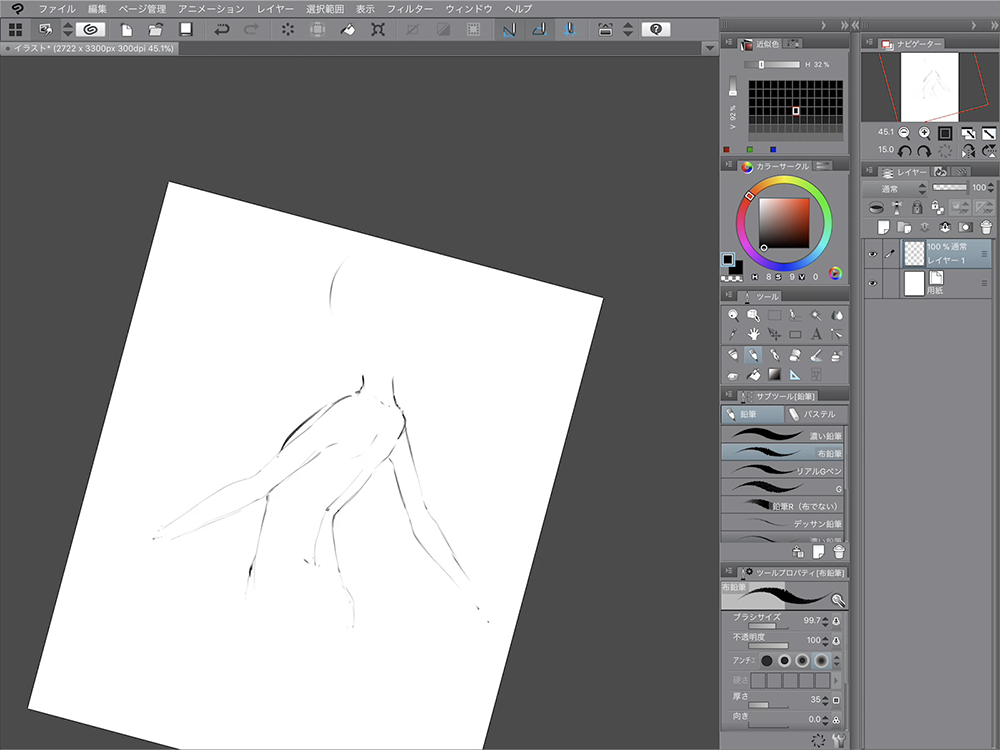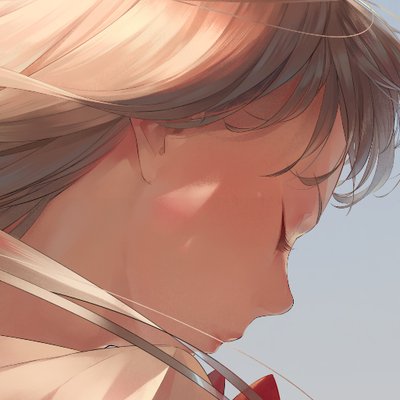 The theme of my illustration for this event is "looking back". I chose a pose that I'm particularly good at drawing which is when a character stands with their back on us. The reason why she looks small compared to the screen has much to do with the way I make strokes. I'm the type who moves my wrist, instead of my entire arm, when I draw a line. So I don't immediately draw a long line in one go. Instead, I start with a short stroke before enlarging or rotating it in order to adjust the structure.
── You moved pretty fast from sketching to lining the sketch.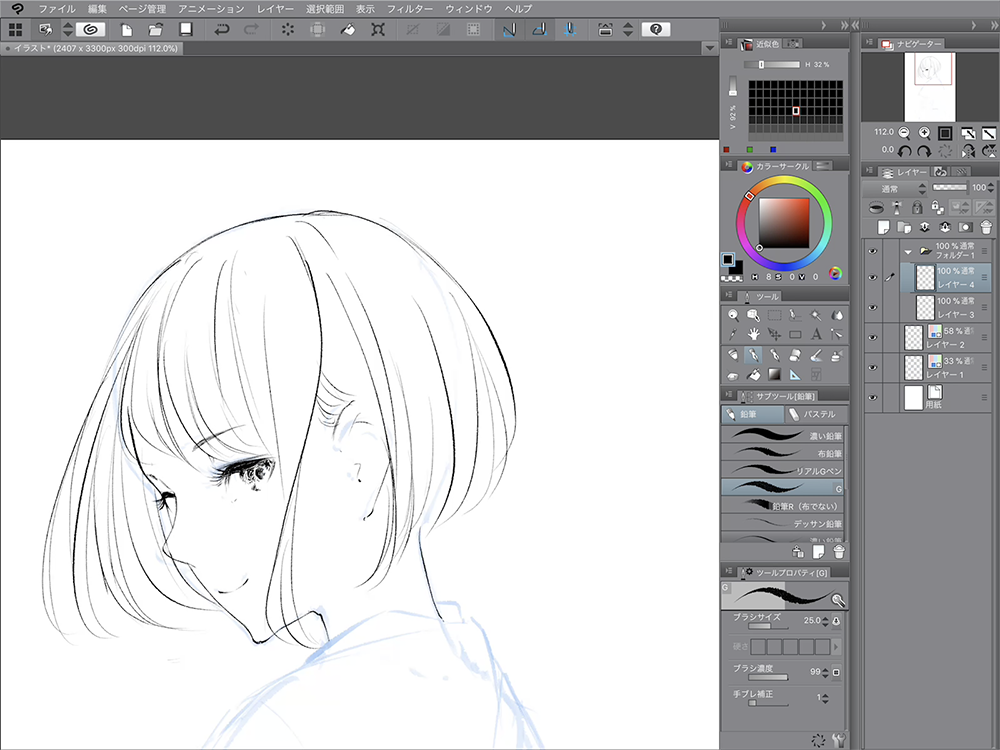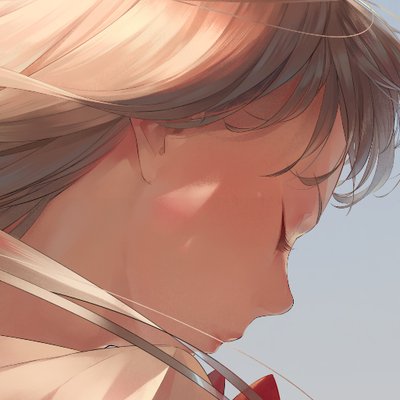 At this point I already had a vision of how the final illustration would look like, so I didn't hesitate at all. I also put the time limit into consideration beforehand. Nevertheless, moving from sketch to lining it up is a pretty mundane task and there really isn't anything interesting about it. Ilya was there with me during the event and he looked like he was going to create something grand right off the bat, so I thought I should start building a climax that I could show during the latter half.
── Yes, Ilya didn't even draw a rough draft and he was really fast, I was astonished. I think your pen stroke has a rough quality to it and you managed to draw a really beautiful pair of eyes using it. That was inspiring.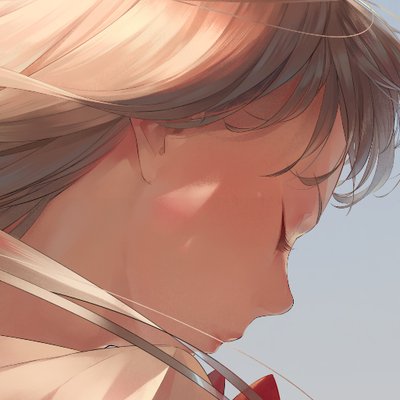 Thank you very much. During the event, I used "G pen" for line drawing and it's a rather unique pen. Normally though, I just use some mediocre pen.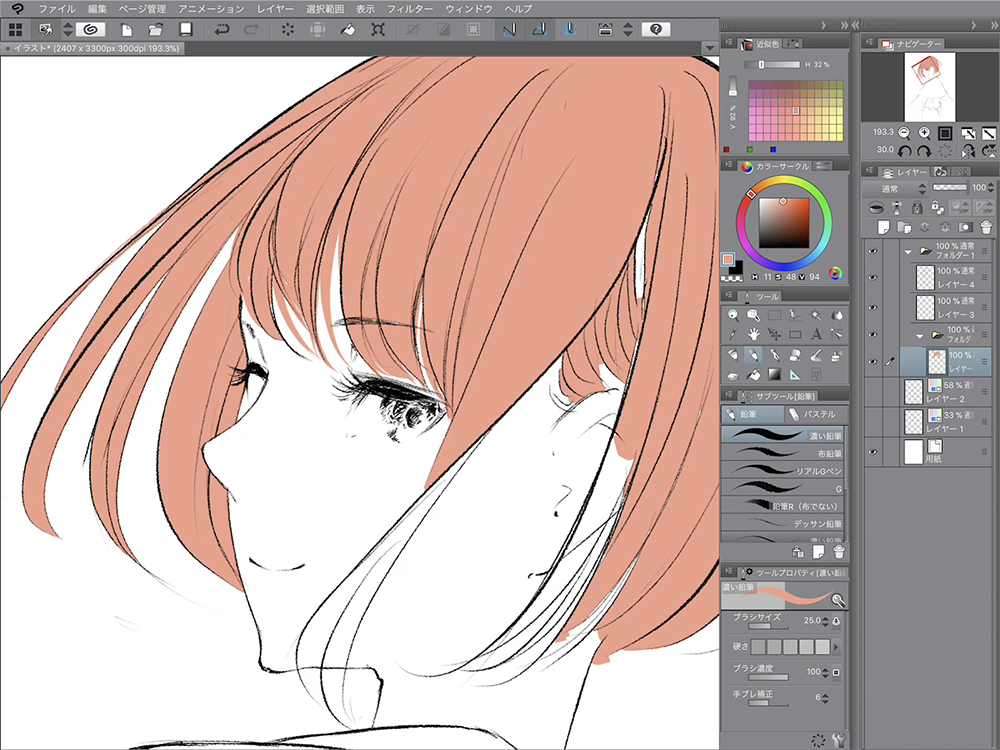 ── 20 minutes in. You finished line drawing and you've begun to color her hair.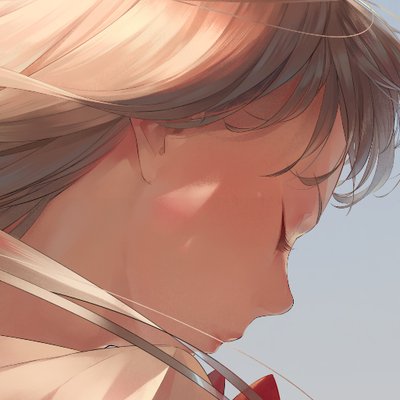 I didn't follow the lines when coloring her hair. I improvised particularly when coloring the ends of her hair.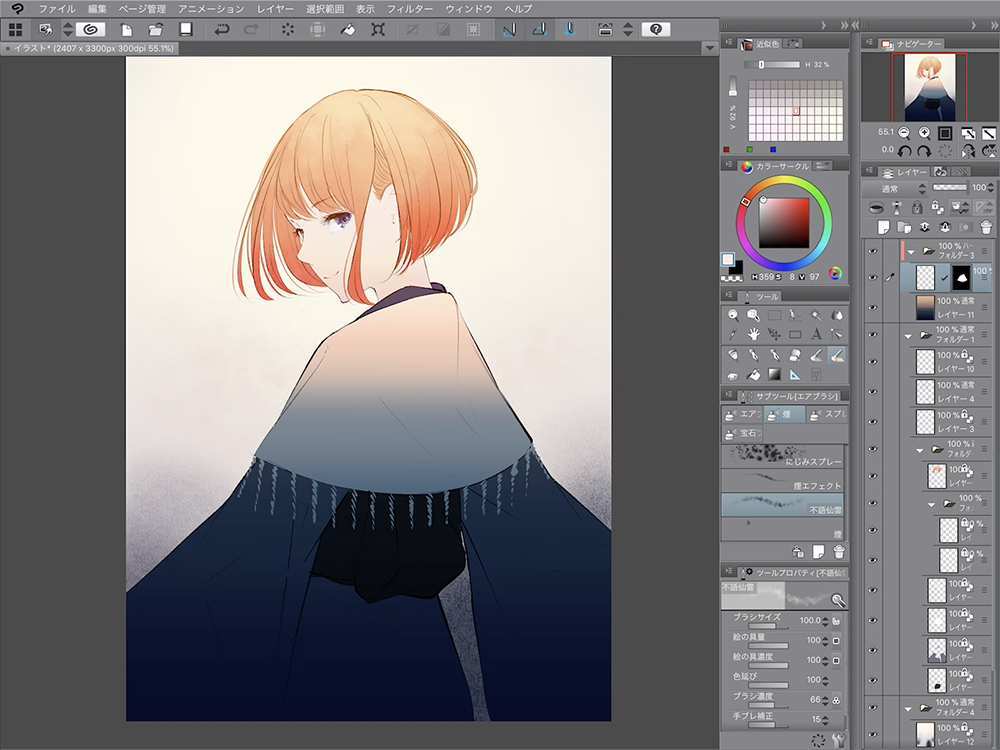 ── 45 minutes in and you're applying texture, improving the illustration's nuance at once.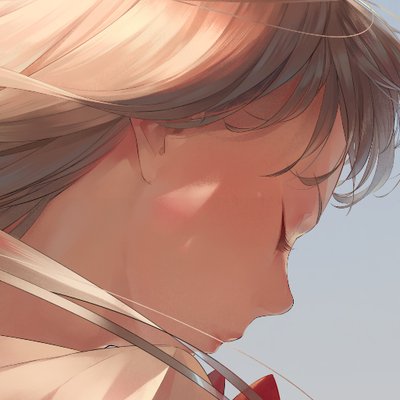 When I painted the base color, I didn't really think about whether or not it would match the entire color scheme. After coloring the illustration to a certain degree, I applied gradation map and further adjusted the overall color scheme. Instead of adjusting individual colors in details, I change the nuance of the entire illustration at once.
── I didn't realize until the very end, but this illustration is supposed to represent "Mount Fuji" and "The First Sunrise of the New Year", isn't it!?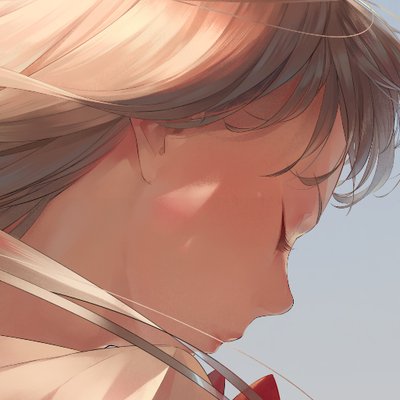 Some viewers apparently noticed right from the beginning, but because I thought more people wouldn't, I signed "Fuji-chan" at the bottom right corner (lol). I'm glad that you were excited about it. When I received the theme "New Year", there were some ideas that came to mind, but I'm really happy that this idea went well with ordinary patterns.
── You delivered such an amazing performance!
The transformation from monochrome to colorful
── So now, we're going to learn more about you, sousou. Please tell us about your daily job.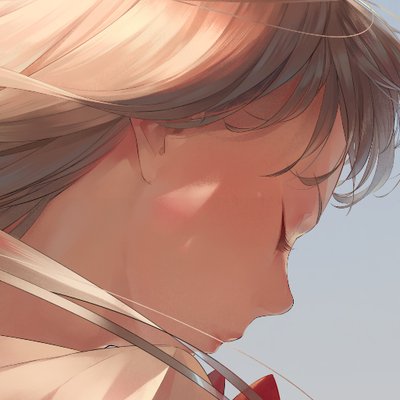 I mostly draw book front covers and illustrations; jobs that are related to books. Occasionally though, I get to design video game characters.
── You are working as a freelance illustrator now, but when did you start drawing illustrations?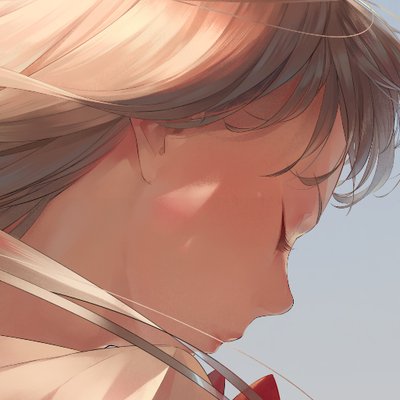 The winter of my junior year in college. I watched NekoshowguN's "Art Rendition" videos on Nico Nico Douga and those videos made me want to give drawing a try. Back then I mostly focused on still-life drawings of furniture or accessories, but then I got into Touhou Project and started drawing people. In order to get a better understanding of people drawing, I studied works by the mangaka Ito Ōgure.
── You never drew a single illustration up until that point?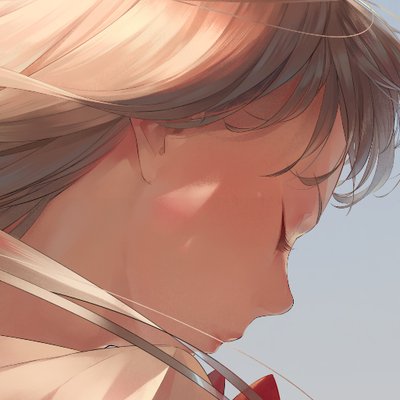 Never. Sure, I did draw a little bit of everything at school because I had to, but drawing was never my hobby. If anything, the one thing I was passionate about from middle school until high school was the activity of the wind instrument club that I was a part of. I practiced really hard back in the day.
── Do you think that your musical experience has affected your illustrations in any capacity?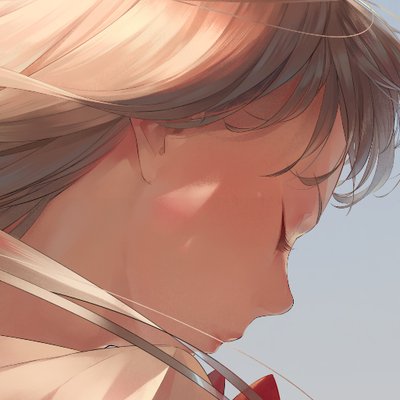 I'm going to say not really. I think it's helpful only when I draw instruments because I know I won't make weird mistakes. Then again, I don't even get that many opportunities to draw instruments.
── When you first started drawing illustrations, did you draw a lot?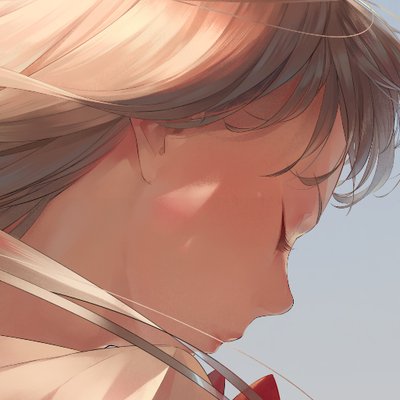 Aside from the hours spent at school and my part-time workplace, I would spend my time drawing illustrations. SNS was still a new thing back then, so I would post my illustrations to various BBS, in other words "Drawing BBS". Instead of uploading illustrations, I would use an attachment tool called "Shi-Painter". I also uploaded my first illustration on pixiv using Shi-Painter.
── What made you join pixiv?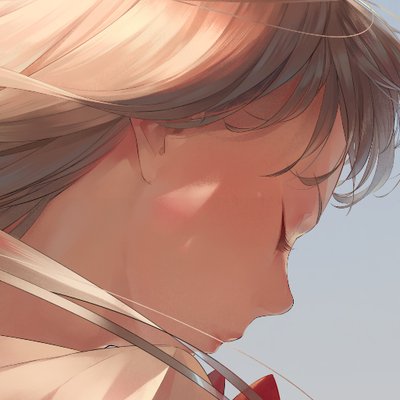 The people who were on the same Drawing BBS as myself had started using pixiv, so I kind of just went with the flow. I have uploaded more than 250 illustrations on pixiv, but half of them were the works I did when I was still in college.
── That's an amazing number of illustrations! But I think now you have more hours to spend on creating illustrations.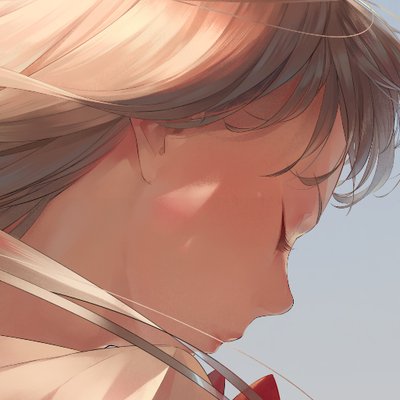 I'm a freelance illustrator now, so on average, I spend 8 hours a day to draw illustrations.
── I heard that you became a freelance illustrator in 2016. So after graduation, you did have a job that wasn't related to drawing. How did your life change after quitting the company?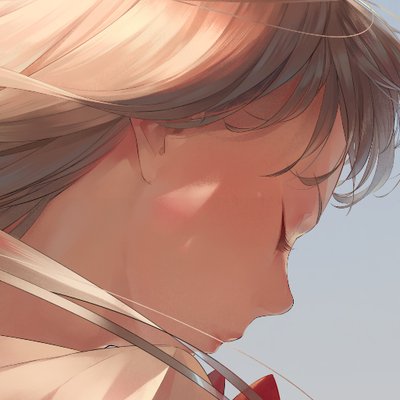 That's right. I did work as a company employee for about 3.5 years. I think it all started simply because of my lack of knowledge. I couldn't quite imagine what working in an illustration company would be like and so I decided to take a job that had nothing to do with drawing. Compared to those days when I was a company employee, my current working ethic grants me more freedom. But that doesn't mean that my days now are smooth-sailing because I actually have way more responsibility over what I do, so I might have grown warier toward my job. As a company employee, I trusted my superiors to decide the next course of action, but now I personally have to digest the client's demand while deciding which design and direction to take next.
── What prompted you to become a freelance illustrator?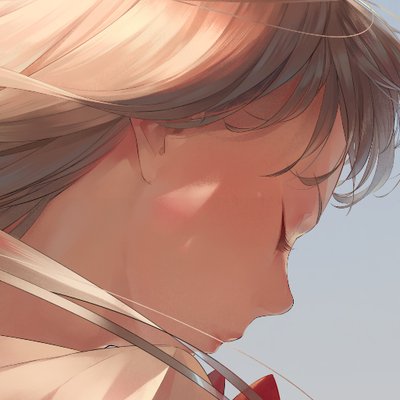 This may sound a bit negative, but I chose my current profession because the number of hours that I got to spend drawing was decreasing as business trips and overtime became more frequent. After receiving severance payment from the company, I spent about half a year just drawing to my heart's content without caring about what my next job would be. And then I started receiving illustration offers and around the beginning of 2017, I decided to work as a freelance illustrator, at least for the time being.
── You started drawing more colored illustrations since 2016.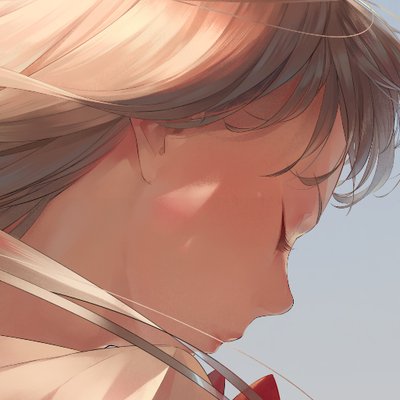 When I consider my job as a freelance illustration, I can see that there are more demands for colored illustrations. I also began paying more attention to uploading illustrations on the Internet and so I thought I should draw many colored illustrations. Up until that point, I leaned more toward monotone illustration, but thanks to my becoming a freelance illustrator, I practiced drawing in color.
── How did you practice then?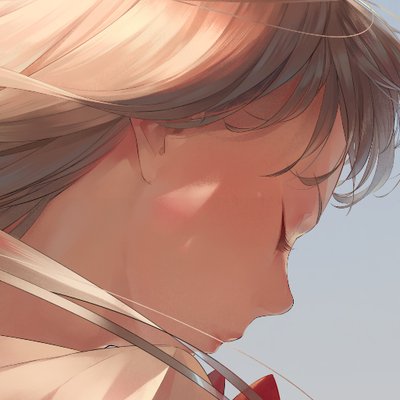 I would browse through pixiv, Pinterest, or Twitter and look for popular illustrations there to be used as reference materials. Especially Chinese creators; many among those who tend to heavily color their illustrations are really good at coloring. In particular, I studied
Rei
's coloring method and overall tone layout.
── Is CLIP STUDIO PAINT, the same program that you used during pixiv ONE, the tool that you usually use?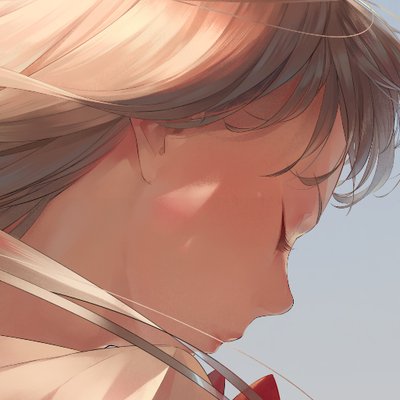 I used SAI for a while, but I've been using CLIP STUDIO PAINT for PC for the past 2 years. But very recently, I've been using iPad to do line drawing. The lines come out looking smooth and I've been spending less time to complete the task. It's also easier to hand-carry, so I was really glad that I could participate in pixiv ONE in an environment that resembles what I have at home.
── You drew together with 3 other illustrators during pixiv ONE. Did any of them or their techniques catch your eye?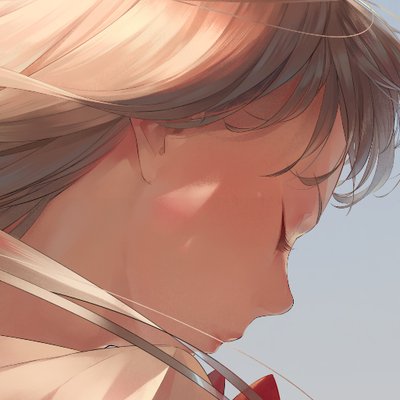 All of them are mindbogglingly good, but... I'm going to say Anmi.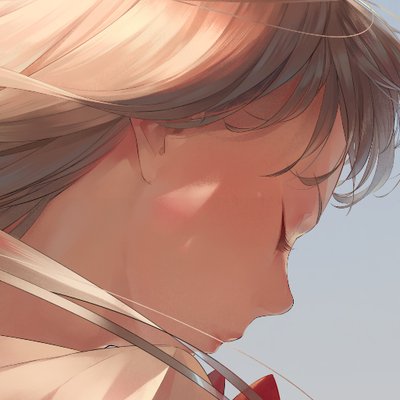 First of all, she managed to use colors like green and yellow in a beautiful way. I'm not good at working with these colors, so her technique was inspiring. Also, she's extremely good at line drawing. At a glance, her lines may appear rough and careless, but from afar they look very impressive. At first I also thought of going down that route, but the difficulty level seemed high and so I decided to draw like I always do.
── Anmi is a creator known for her unique techniques, such as gradation and brushwork.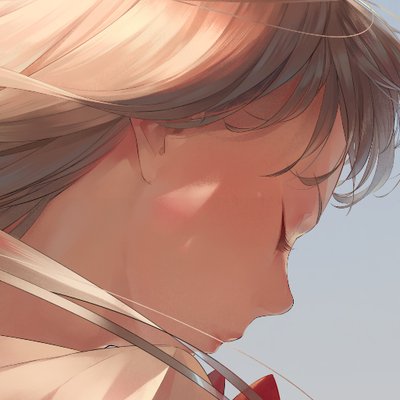 I think the two techniques that are "heavy coloring" and "anime-style coloring" are gradually merging, creating a new ambiguous genre of expression and I want to always be able to keep up with new genres.
When it comes to illustrations "the sense of smugness" is important
── Since you mentioned 'expression', I think your illustrations have incredible textures. So incredible in fact that I wonder how exactly you achieve those textured looks. Is there any reason why you focus on textures? And is there any specific elements that you consider when drawing textures?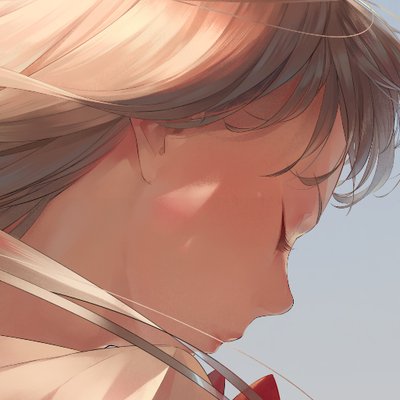 The reason I focus on textures is the "the sense of smugness"!
── "The sense of smugness"!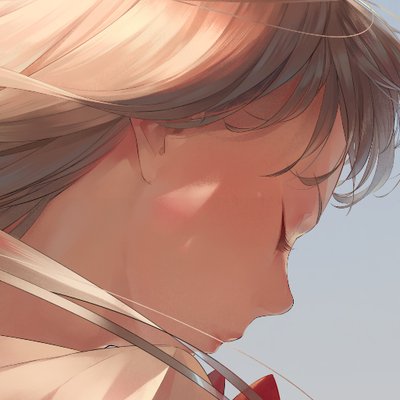 It's that feeling of smugness I get when I create these illustrations and people think that they look so real and touchable and I'm like, "Yup! My illustrations are amazing, aren't they?" In addition to "beautiful" or "cool", I think there are also illustrations that make people go, "Amazing!" And I want to be able to deliver that sort of overwhelming expression through amazing techniques. Of course, at the end of the day, the illustration's overall nuance is important.
── I agree. If anything, it's probably people who aren't used to viewing illustrations that feel fascinated by the art of drawing.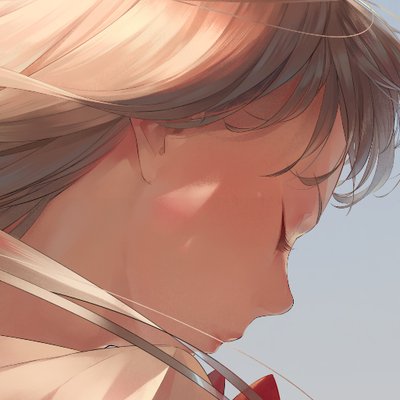 I think it's surprisingly a universal reaction among people who view illustrations.
── Speaking of your techniques, I think this particular illustration of hair is so amazing because the hair looks like it really is in motion! I can see that you pay a lot of attention when it comes to drawing hair.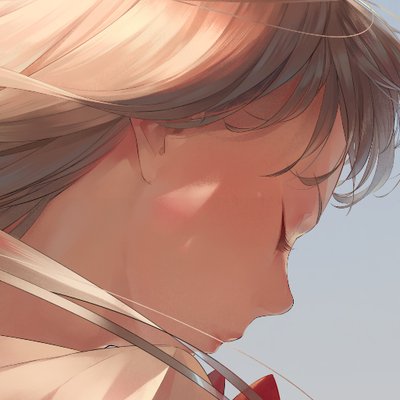 I've been working on monochrome illustrations for years, so I know that in order to make up for the lack of color, I need to be able to make the drawing speaks for itself. Hair, especially, is that part of the body that is vital to the character's overall image. That's why I've been very particular about the making of hair.
── I think this illustration is a masterpiece.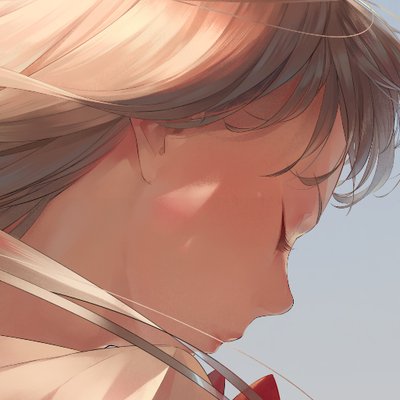 And I myself think that I did a great job with this one. This illustration doesn't show much of her, so it's the kind of an illustration that requires me to give my all drawing the locks of her hair.
── The color scheme of this illustration is also sophisticated.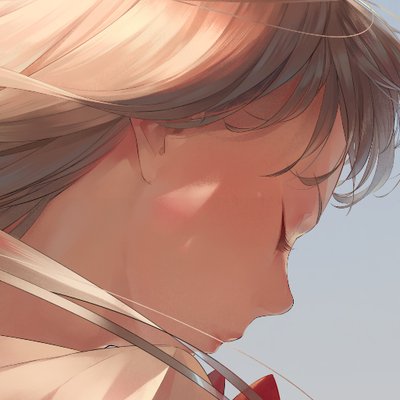 When I'm careless, I tend to end up increasing the color saturation of my illustration. So with this illustration, I tried to keep the colors more subdued in order to achieve a chic finish look.
── You mentioned that you "aren't good at working with yellow". Yellow is a color that is relatively easy to use in anime-style coloring, but I realized that it becomes a much harder feat when it comes to artists that color heavily like you, sousou.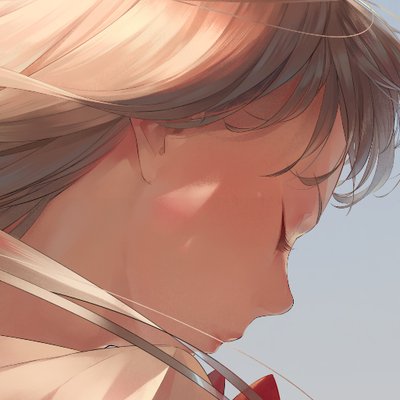 Indeed, there are moments when I can't quite decide how to best make yellow appear duller when I apply colors on shadows. I think some artists are good at expressing through colors while some others are just not.
── I think you're also particular about the theme of your illustrations. Could you please explain a bit more about it?
▲ sousou is particular about the theme of his illustrations.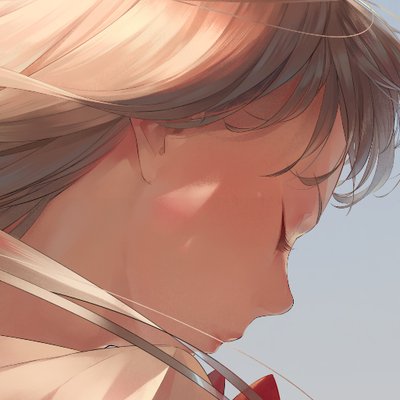 Yes, I do think fairly deeply about the theme of my illustrations. Instead of moving my hands without a specific direction, I start my drawing process after having decided on a theme. I try to keep in mind that I should come up with a pop theme that is easy to understand, whenever possible. In terms of my job too I insist on thinking of an excellent idea for a theme based on the client's demand.
── Your comic serialization-esque illustrations are also interesting. For instance, these illustrations with black hole theme.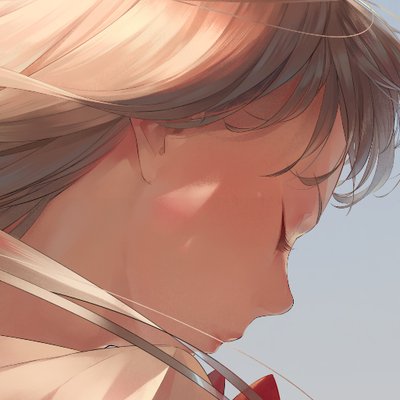 Thank you very much.
── So, your first collection of illustrations will be released this May.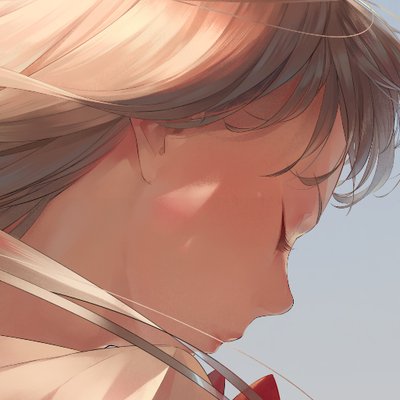 I was also very particular about the printing, so I think the book comes out looking incredibly well. And I think the two‐page spreads do pack some punch.
── I'm looking forward to it. I think this different format will change the way your illustrations are appreciated.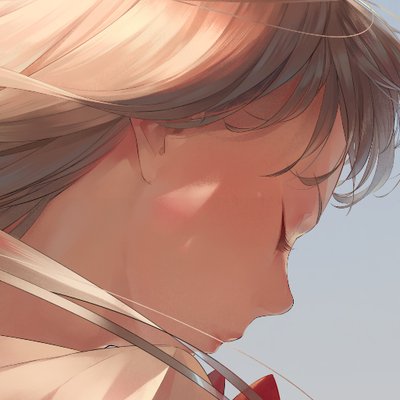 I have never done published anything on my own before, so I'm beyond elated that I have the chance to release a collection of my illustrations.
── Do you have any hobby outside of your activity as an Internet illustrator that you're currently addicted to?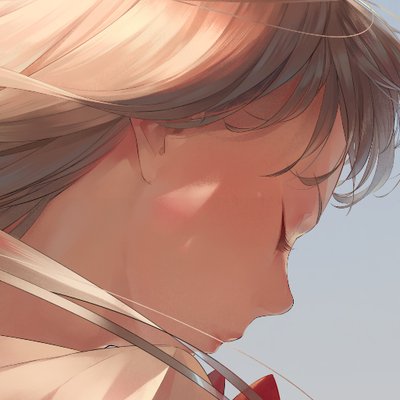 I don't have any in particular. But if I have to name something, then I think it's related to the trending FGO (Fate/Grand Order). I basically spend my days on Twitter, YouTube, watching some anime, and then sleep... Lately I've been watching a foreign drama series called "Game of Thrones". The way this series expresses itself through moving images is wonderful and it does affect my illustrations.
── Do you think there's a difference between the inspiration that you get from still images and moving images with real people?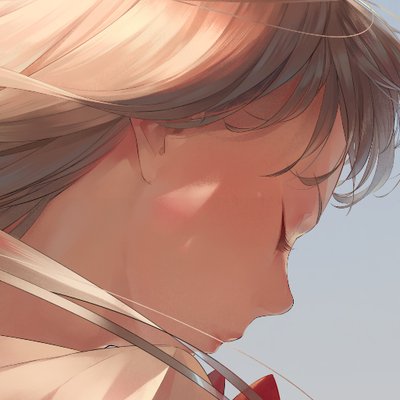 I think from now on too I will continue frequently using photographs as reference materials. Since a video is a compilation of consecutive images, an image and a video differ in terms of the amount of information they provide. The same scene looks different as the shadow and the light move and the shift changes the scene's atmosphere. When I find a scene that I like, I take an image screenshot and use it as a reference material.
── I see. This is going to be my last question. How did you come up with your pen-name?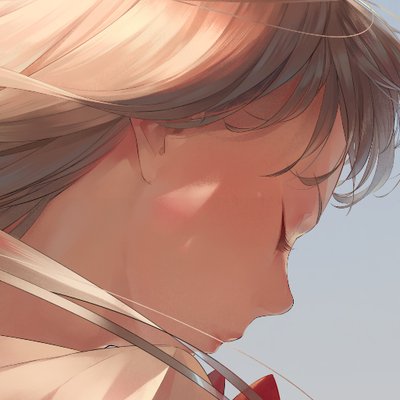 It's because I think it looks nice. It has this invigorating (爽やか; sasayaka) feeling to it, like a quality that would definitely catch the eyes of nice young men.
── I wholeheartedly agree!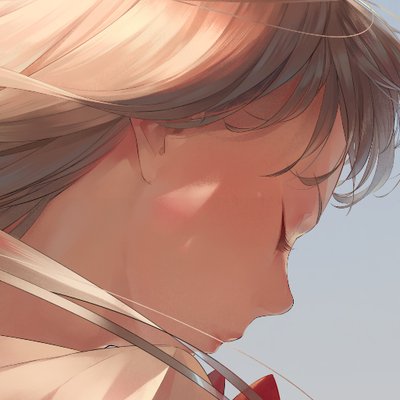 sousou (爽々)
Illustrator.

Born in 1988. From Oita Prefecture. He started drawing illustrations after watching videos on how to draw. He is known for his detailed touch that is a result of his highly refined techniques. He is going to publish his first collection of illustrations in May 2018.
Click here to check out pixiv ONE's Special Website