We Asked Illustrator rurudo How to Balance Sexy and Dainty - "I used to think pale colors were my weakness."
Article by Ichibo Harada@HEW
Illustrator rurudo's first solo exhibition PLAYROOM was held at pixiv WAEN GALLERY in Omotesando, Tokyo, until August 18. It featured many of the artist's works portraying, among other subjects, scarred beauties and girls with demon wings, each conveying rurudo's unique worldview.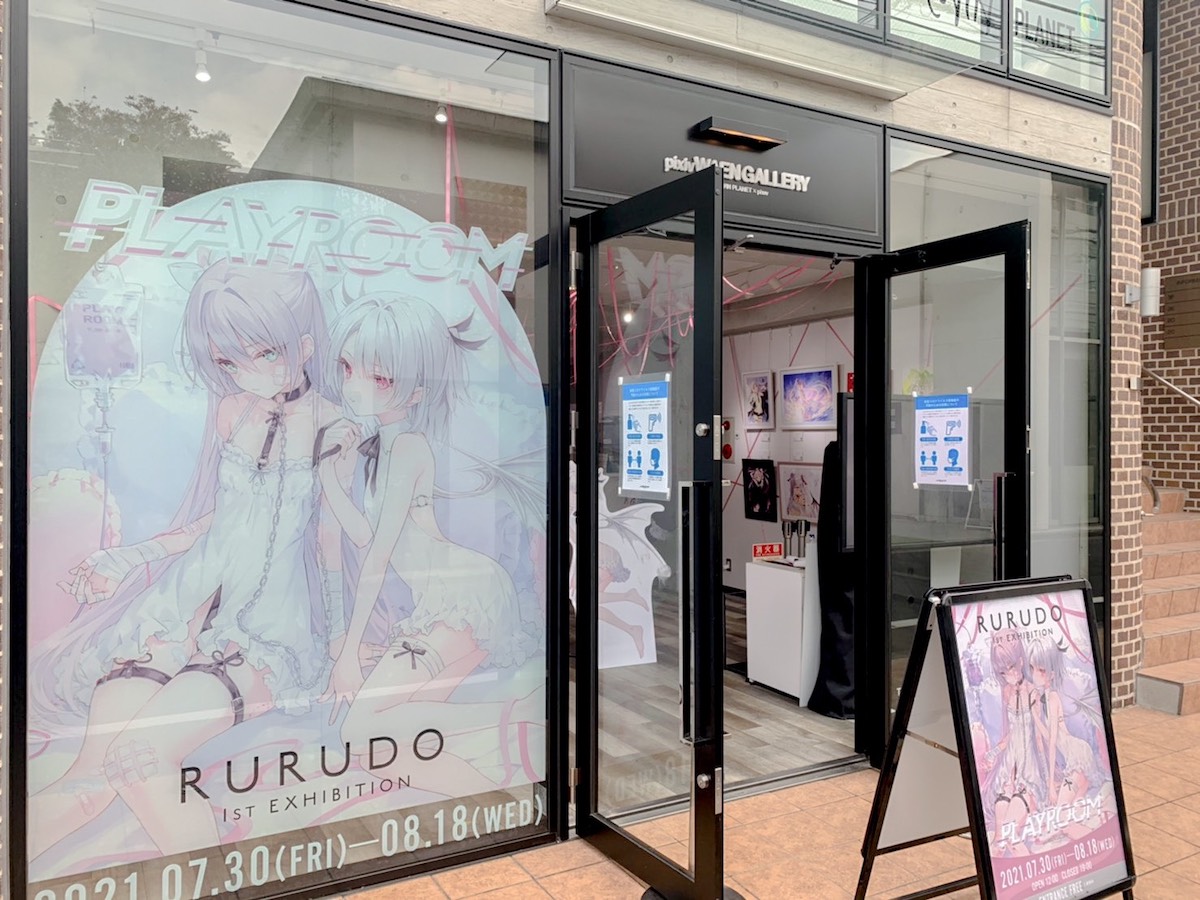 Despite the recurring suggestive motifs of bondage and restraint, rurudo's illustrations look so delicate that even the lightest touch could shatter them. We asked the artist how they manage to pull off works that are both sexy and dainty.
It all started with bishōjo games.
── First of all, what is your background?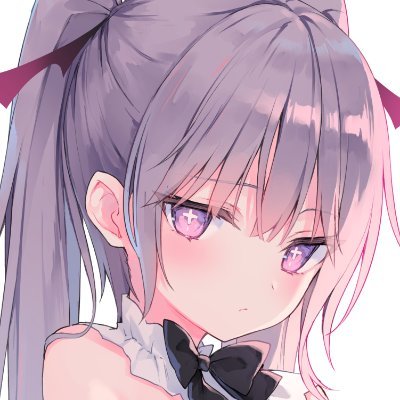 For about three or four years, I worked as an in-house illustrator employed at a bishōjo game maker. At the company, I was part of a team where multiple people would work on a single art piece, but I soon felt the urge to try my hand at something original, which led me to branch out on my own.
── You posted your first illustration on pixiv in May 2018. How did your creative life look like before that?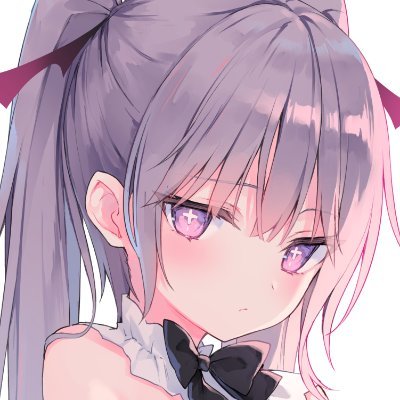 After joining the company, I would only draw non-work pictures when my friends asked me to. So it was just after going out on my own that I chose the pen name "rurudo" and started posting illustrations to pixiv.
── The first work you posted looks a lot like your most recent ones. Did you always have this drawing style? Or was there a time when your illustrations looked different?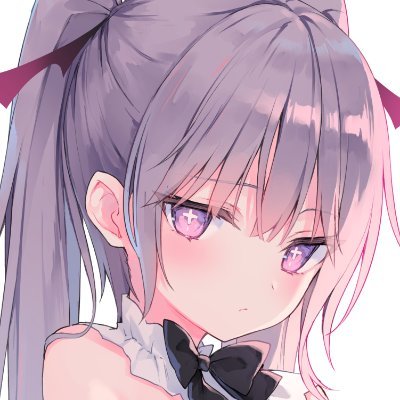 When I was in high school, I used to draw pictures that could very well belong in a bishōjo game. After I got a job, I started to follow the company's guidelines, and as a result, my own style got a bit lost. My current style and taste were born after I became independent. They're the result of a quest for my own essential elements, fetishes, and representation patterns.
── The lines are getting thinner, the colors are getting lighter... It seems like your illustrations are evolving to become more and more delicate.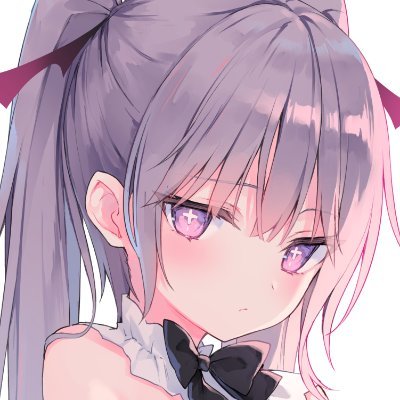 When I was regularly employed, I used to draw illustrations with thicker lines, and my old works hint at that past. My own illustrations have always been on the thinner side, so it feels like I'm going back to my origins. At the company, the chief graphic designer would often point out that my colors were too light, and I used to think that the use of pale colors was one of my flaws. Now, on the other hand, I get compliments on how beautiful my coloring style is. It feels strange.
My artistic motivation is to express the world how I enjoy it.
── Your illustrations often feature some striking motifs, such as demon girls, pretty girls who seem to never smile, and the theme of bondage.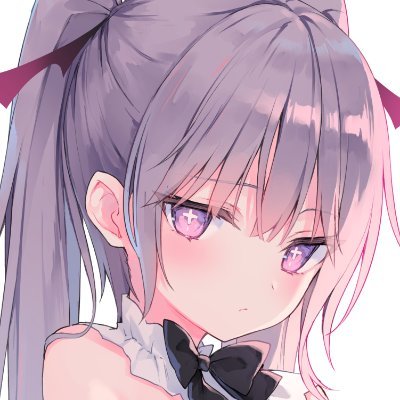 My demon girls were inspired by the illustrator 2 Sensei. When I saw their vampire girls, it made me feel like drawing my very own winged girls. I like the balance between a girl's body and the bulky, sharp look of the demon's wings. I've also always liked bondage items, to the point of even giving them to my friends as gifts. Including motifs that I enjoy in my rough sketches is something that comes natural to me.
── When it comes to this kind of impactful motifs, is there anything that you pay special attention to?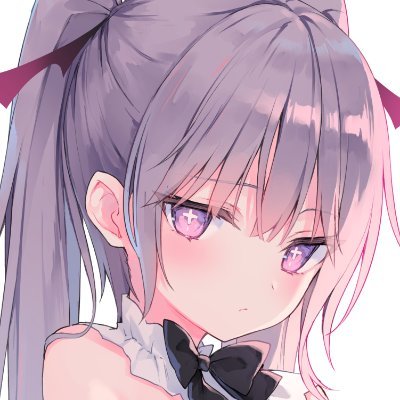 I think I draw pretty much by instinct. I'm the type of person who can't create things I'm not interested in. Of course, I check out and study the latest trends, but my main motivation for drawing is to do something I like. I can't imagine enjoying drawing illustrations of something I'm not keen on.
── Still, sometimes the artist's tastes clash with the tastes of the public. In that sense, I guess you must have been nervous when you first published your bondage illustrations.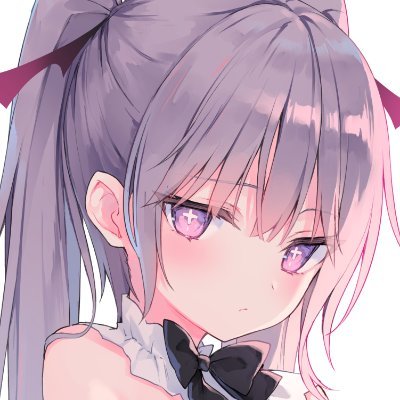 Bondage themes are not everyone's cup of tea. I used to wonder whether my drawing style was befitting of those motifs, or whether I should be doing something else entirely. In the end, I realized I could afford some freedom since I was drawing dōjin material. At Summer Comiket 2019, I distributed my artbook LOVECALL, which revolves around the theme of restraints, and a lot of people picked it up.
── Are there any other elements of your work that were surprisingly well-received?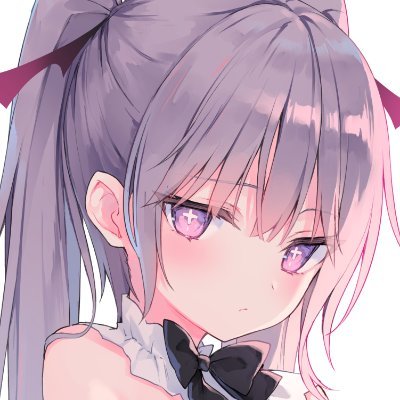 I found out that there are a remarkably large number of people who like girls with small breasts. In the bishōjo games I worked on at my previous company, there were some popular characters with small breasts, but large breasts would win by a landslide. However, I personally prefer the former, and when I started including them as an element of my illustrations, I realized that there was a surprisingly large demand for them.
Drawing while thinking about the backstory
── The girls in your illustration often wear very revealing outfits, yet no one would doubt that they look absolutely beautiful. They're not too sexy, so anyone can look at your works and appreciate them.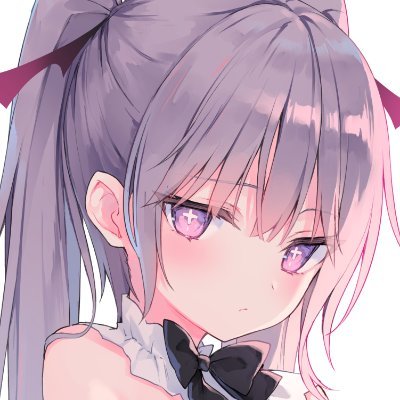 I think it's because of the simple coloring style. I also try to keep in mind the lighting and the overall idea I have for the picture.
── How do you come up with an overall idea for your illustrations?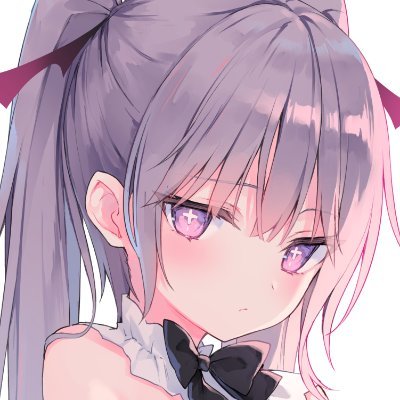 I tend to draw the girl first, and then add the background and other elements later. I don't budget too much at the beginning, but I keep adding ideas that come to me while I'm working on the sketch and the line art.
── For example, how did you come up with the main visuals for PLAYROOM?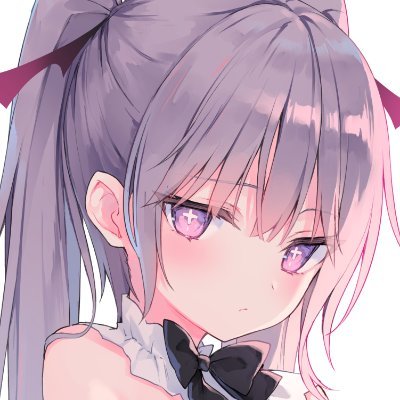 The cover of the artbook features my original character Eve, so I decided to draw different girls for the exhibition's main visuals. The girl on the left, Hatsune, is a meal for Noa, the vampire on the right. In my mind, Hatsune is someone who does not care if she's being put through hell. I haven't drawn many fetish illustrations lately, and since the title PLAYROOM comes with a bit of an indecent nuance, I decided to go all out with the fetish themes. The background is a cute pink room, but if you look closely at the details, you can see that Hatsune has teeth marks and hickeys on her. I also added collars, bandages, and other things that I like.
── Besides your recurring original characters, do you come up with special settings for the other girls that you draw too?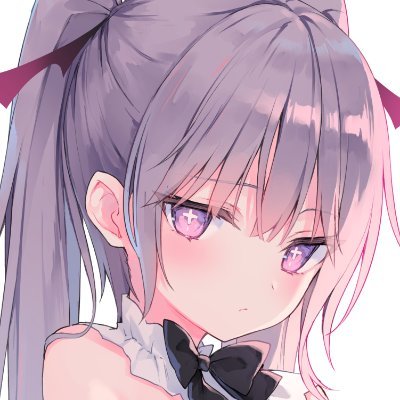 Yes, I do. The illustration I contributed to pixiv's artbook Toshishita Kanojo ~ Oshigoto Hen is one of my favorites, and I drew it while thinking to myself, "This character has a younger little-sister kind of vibe, but she also has a devilish charm."
── I think that these behind-the-scenes settings you create give the characters an appeal that makes the viewer not stop at thinking "oh, she's cute." I heard that when you were working at your previous company, you learned from your seniors that a good illustration is the one that makes you want to jump into it. A fascinating girl is one of those elements that makes you want to enter the illustration's world, isn't it?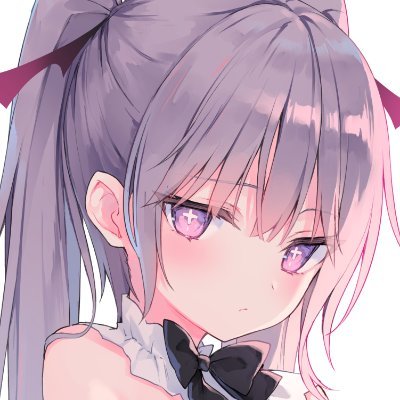 Illustrations that make viewers want to jump into them are exactly what I'm working on right now. A nice landscape, some cute girls... Stuff like that.
Searching for the golden ratio of body parts, by the millimeter.
── What are you the most particular about when drawing illustrations of beautiful girls?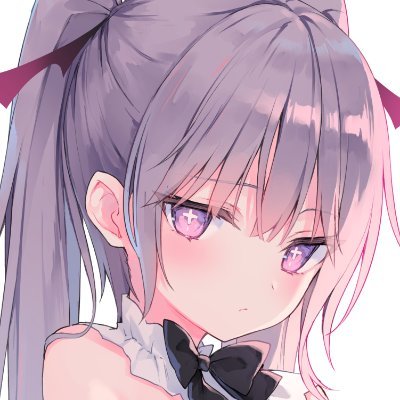 The face. The cuteness of the face is the lifeblood of bishōjo illustrations, after all. Also, the way I draw their bodies. I like feminine, slim silhouettes, and I tend to draw my characters according to my taste.
── The face and the body... So basically everything?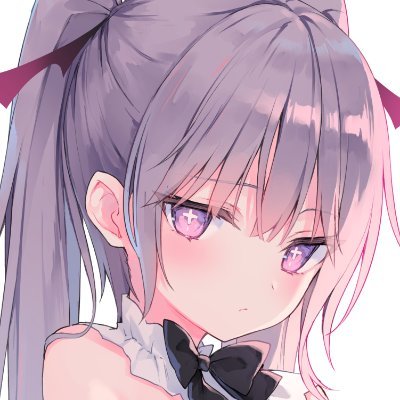 You're right. (laughs)
── What do you think makes the face of a 2D character "cute"?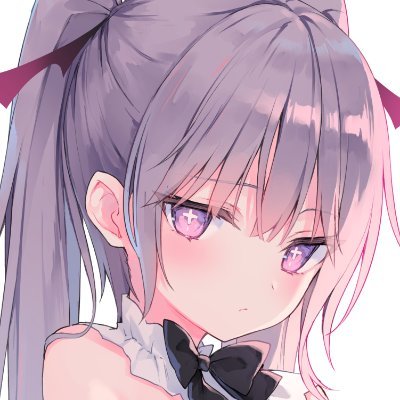 I would say it's the position of the eyes, nose, and mouth. Even in the 3D world, there's something called the "golden ratio". Of course, two-dimensional art comes with so many patterns that it's hard to find the right answer, but I do have my own golden ratio. In order to get this ratio right, I make many changes to the face even when it is almost finished. This is probably the part that I fix the most: for example, I shift the position of the mouth by millimeters, trying to guess the best one. The Move tool is my savior.
── What is the most cumbersome part of your drawing process?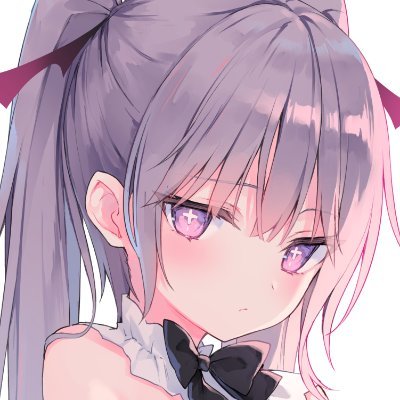 I hardly ever feel like drawing backgrounds and line art. (laughs) My sketches tend to be pretty rough, so it's line-art-rurudo who has to clean up the mess. Also, backgrounds are usually a pain in the neck... The most fun part is coloring the girls, especially the skin.
── Your work is characterized by subtle colors. What do you keep in mind while painting?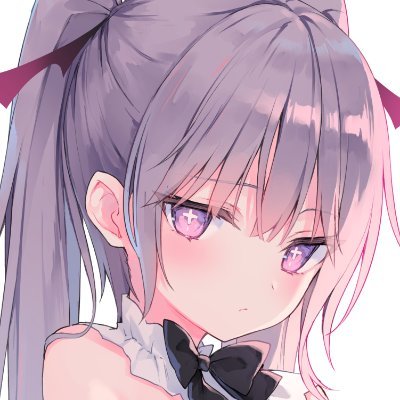 Nothing in particular, I just use CLIP STUDIO. If I had to pick something, I would say that when painting shadows, my secondary shadows aren't always darker than the primary.
── Light coloring means that if even the tiniest mistake in color choice can mess up the whole illustration. How do you pick colors?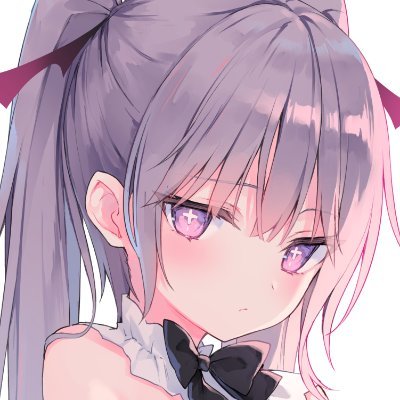 By intuition. Rather than deciding everything at the beginning, I use sliders and other tools to adjust the colors as I go, aiming for a uniform palette. I make adjustments as I draw, so sometimes the girls' hair color changes throughout the process.
── From what you've told me, there's a lot of trial and error going on behind the scenes of your delicate illustrations!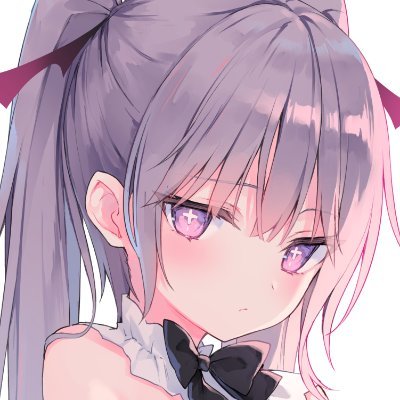 That's right. That's why I'm really slow at drawing...
── Thanks to your efforts, the illustration you posted the other day ranked first in pixiv's daily ranking.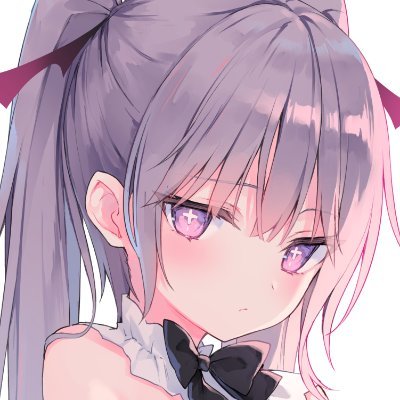 It never happened before. I was so surprised and happy!
VTuber design is all about fan art
── What were the highlights of your solo exhibition?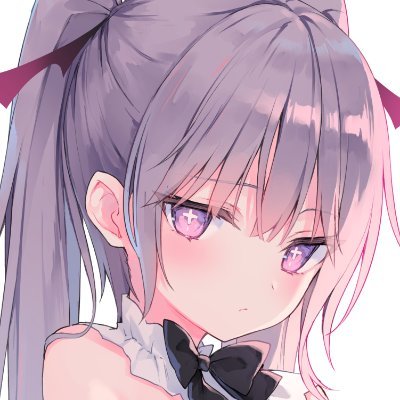 The solo exhibition featured, among other work, my large landscape-sized illustrations, displayed without any trimming. There were also illustrations and action figures of VTuber Tokoyami Towa, for which I was in charge of character design. Moreover, the venue was also decorated with cute ribbons to match the exhibition's main visuals!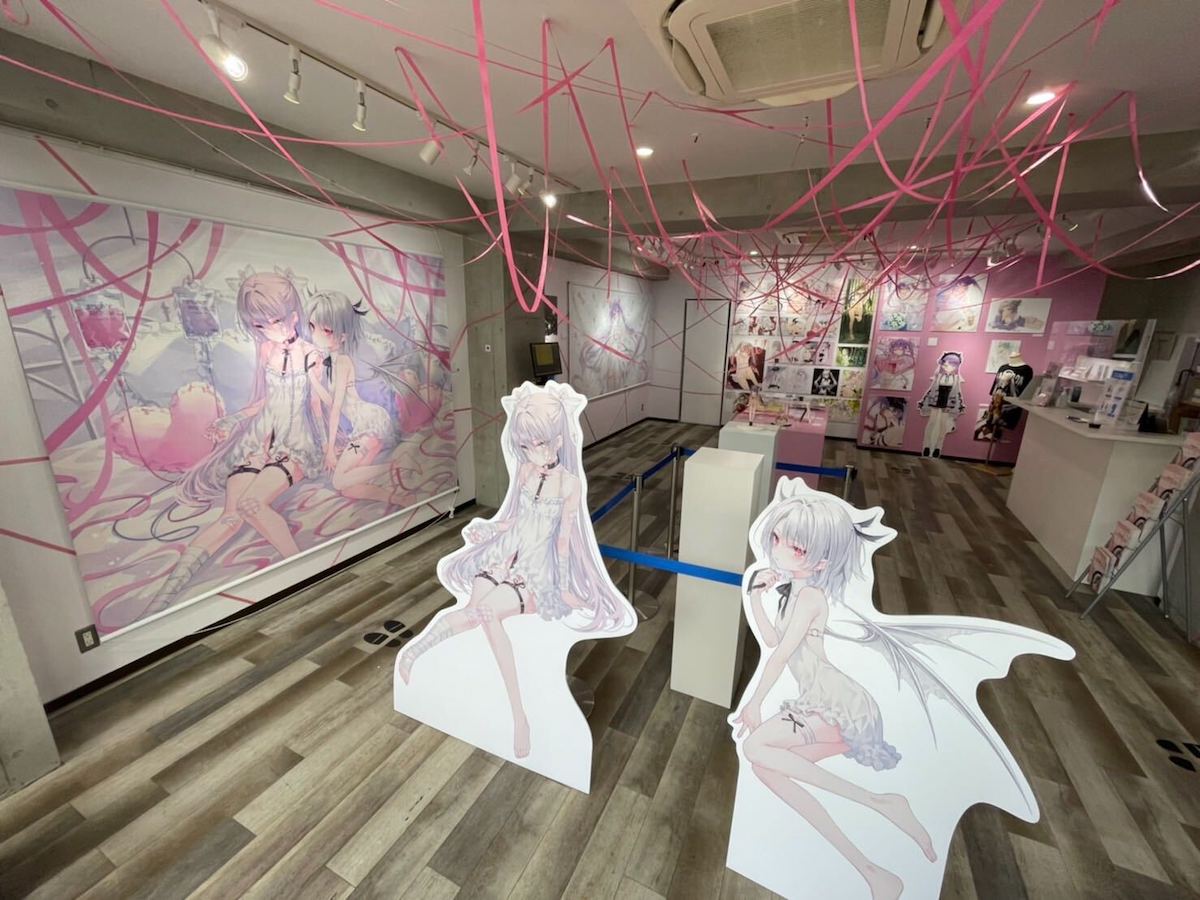 ── What matters the most when designing VTubers?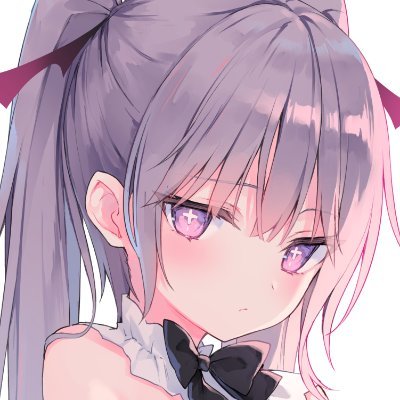 The VTuber industry has a thriving fan art culture, so I try not to overdo the design so that fans can easily homage their favorite characters. Basically, rather than working my own style into the design, I try to stick to the guidelines I receive.
── Do you feel that your fan base has grown since you took charge of VTuber design?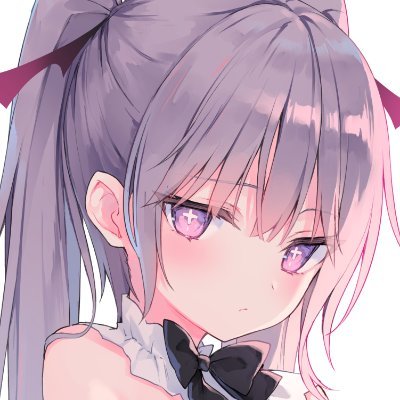 Definitely. It made my work known to all those people who don't attend Comiket or aren't familiar with the world of original works.
── Last but not least, what are your future plans?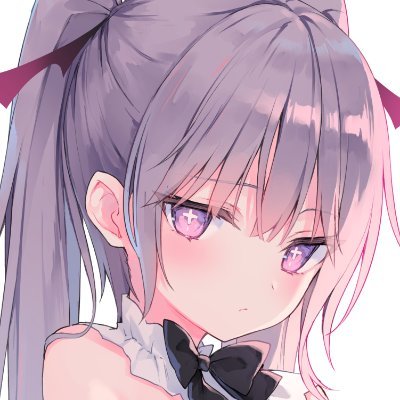 Currently, completing a single illustration takes me a very long time, so I would like to become faster. Of course, I would also like to work hard to improve my illustrations.
── You want to reach even higher! What are some of the things you do to improve your skills?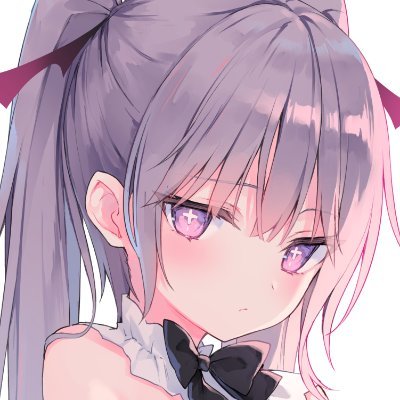 Since I'm so slow, I don't really get to practice much. However, I do try to look at a lot of amazing art. I am confident in my ability to find the good parts of a picture, not the bad parts, and I have even been praised for my observation skills by a senior colleague at work.
I would like to absorb the good parts from various illustrations and apply them to my own work.
Still, I feel that I have grown compared to the past, when I would get frustrated over my art because I really wanted to draw something else entirely. Lately, I've been able to incorporate my initial ideals directly into my work. Now I would like to get better and better at drawing while picking up the pace, too.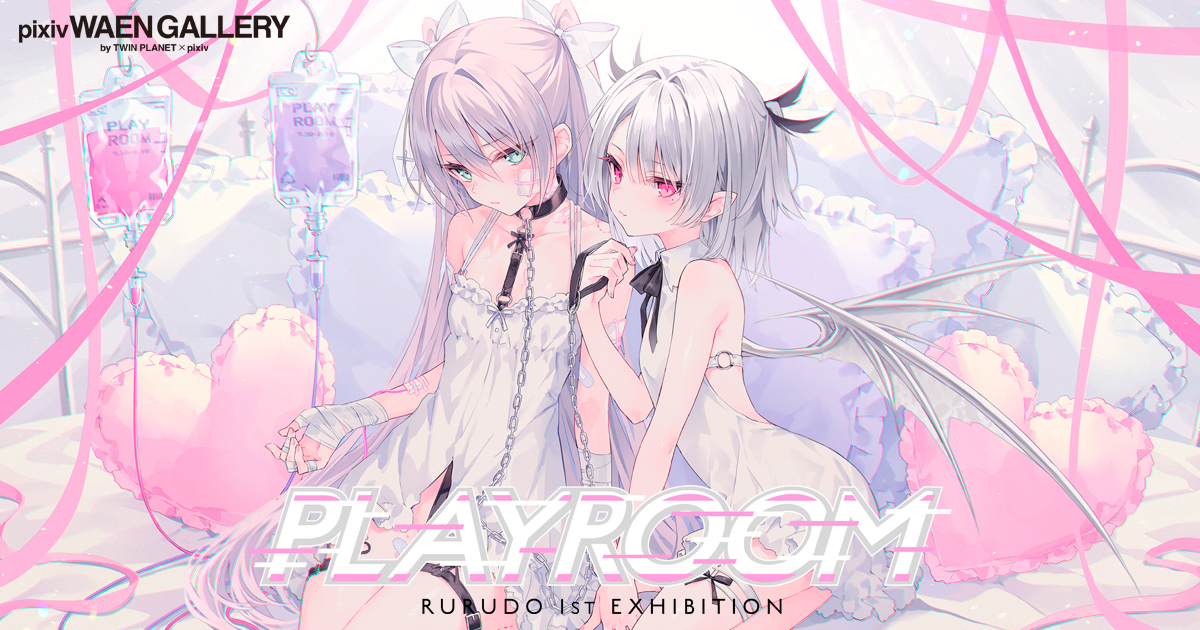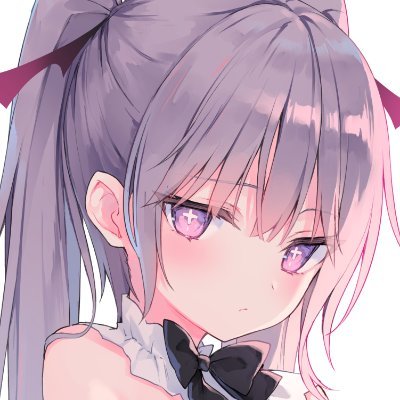 rurudo

Illustrator. After working for a game company, they branched out on their own as a freelance illustrator. They have worked on a wide range of projects, including illustrations for light novels and VTuber designs. rurudo's iconic works include the light novel Miyamoto Sakura ga Kawaii Dake no Shōsetsu (KADOKAWA MF Bunko J), and the character design of Tokoyami Towa of the VTuber group Hololive.

Their favorite foods include all kinds of beer snacks and nibbles, while they despise all kinds of sweets (except for cream puffs).