Curry Zawa Kaoru's Creative Counseling - "Is experience necessary when writing about romance?" Fan work doesn't have to be convincing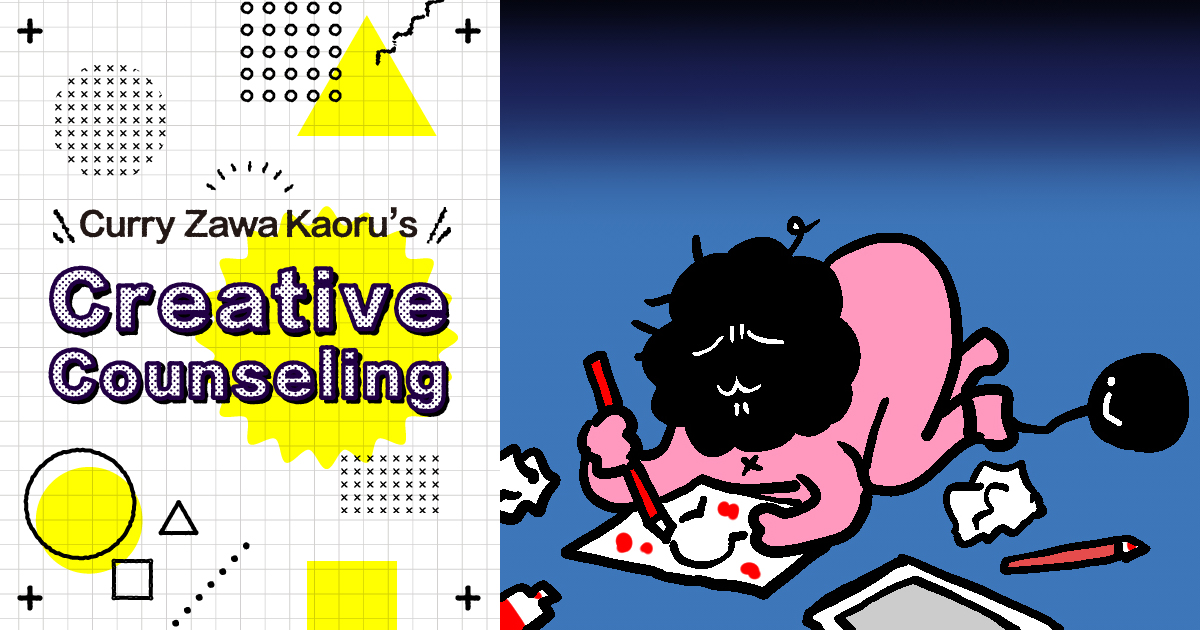 Can I write romance works despite never being in a relationship?
I feel like your problem can be solved in the same way one would answer the question: "Can Asami Araki use Stands?" Though, the moment someone says that he can, the debate goes right back to square one. Similarly, if someone came up to me and complained that I'm a
hikikomori
with zero life experience and that the human drama I depict is flimsy, I couldn't really argue with them.
It's true, however, that authors writing about an unfamiliar subject can be a huge pet peeve for a lot of readers.
I also get nervous when I get a commission for an anthology of a body of work that I haven't finished reading.
On those occasions, I try to get it over with as quickly as possible, but it's all a learning process, and I'm still afraid that someone with much more knowledge of the original work will come at me and accuse me of being a phony.
Don't get me wrong: I'm flawless when it comes to how characters refer to themselves in the first person, but from time to time I fumble on how characters refer to each other, which tends to upset fans who value character relationships above all else.
The reason those sorts of mistakes happen and people unfamiliar with a particular work or haven't researched it enough get exposed is that the original work holds all of the right answers.

Soccer has rules too, so when you come across a scene in which a character runs toward the goal with the ball under their arm, it becomes apparent that the author knows nothing about soccer.
On the other hand, there is probably no other world like the world of romance, which has no rules or "right answers".

Romantic partners know no gender or age limit ー as long as you stay on the right side of the law. In fiction, however, even this particular aspect is a bit of a grey area.
Even in real life, love is such an unruly affair that there are some who've gone so far as to marry their rice cooker.
As many unique relationship configurations as there are, there are as many different ways to be in a relationship. Nowadays, a growing number of people in the sex industry have gone beyond penetration and ejaculation and leave it to the parties involved to define what constitutes sex. 
These new interpretations of sex are our forte, or rather, maybe we're catching up with reality. "Okay, the seme and the uke appear in the same panel. Does this count as sex?"
Some forms of love may be beyond our understanding, but that doesn't mean they can't exist.
Therefore, we shouldn't be too concerned when people read our love stories and say, "This doesn't make sense, the author must have zero romantic experience." In fact, those are just insensitive remarks from someone who can't see beyond their nose, who believes their common sense is everything, and who hasn't kept up with the diversification of the world.
Even if you have no romantic experience, the most intense form of love you can imagine is most likely a right answer in itself.
You don't need experience, just knowledge
However,
not knowing how to use certain tools of the trade
(for example, by writing "XY puts the condom in his mouth and prepares for penetration")
is a telltale sign that the author is completely inexperienced, which may cause the reader to lose focus on the story.
In fact, there are many illustrations out there of a seme sucking on a condom, and if you're not familiar with the whole ordeal, you might think that's how you actually use it. Even so, a little research can go a long way.
Also, on a totally unrelated note, depicting someone using a massage wand to relieve back pain is a dead giveaway too.
In other words, with the proper knowledge, you can realistically portray things, even with no experience.
Very few professionals draw entirely from their own experience and imagination, while many draw by "studying," learning from materials, or watching other manga and movies for inspiration.
If you're not confident in your own portrayal of romance, maybe try watching a lot of romance films and researching the psychology behind them as well as how romance is typically portrayed.
Some people draw inspiration from those around them, so you may want to look around you for love stories.
You don't need to convince anyone else
And, while commercial works require a certain degree of realism and consistency in order to avoid the readers' jest and discontentment 
when it comes to fan work as a hobby, there's no need to fear the eyes of others.
The fuel of fan work is the DIY spirit of creation, the idea that "if there isn't a single story in the world like the one I'd like to see of my OTP, I'll make one myself."

You see, there's no need to convince others. There never was.
The essence of fan work isn't to create a love story that others will approve of, but to create a love story that you want for the characters.
Even if it's sex that involves sucking on unopened condoms, if your reasoning behind it is "I wanted to see my OTP do something mischievous like that," even pointing out that the characters are using condoms incorrectly would be impolite.
It's only natural to be concerned about the eyes of your readers when you publish your work for others to see, but the most important reader of your fan work is always yourself.
First of all, depict what you want to see. Then, if someone comes up to you and compliments you because those two characters doing it while sucking on a condom was exactly what they wanted to see too, then lucky you.
In any case, a romance written by someone with zero love experience is still better than one written by someone who clearly inserts themselves into the racy scenes of their OTP.
Consider yourself a step aheadーat least you have zero chance to commit such atrocities.