It's all about how much you 'love' it. What exactly comprises the work of background art designers that support the anime industry?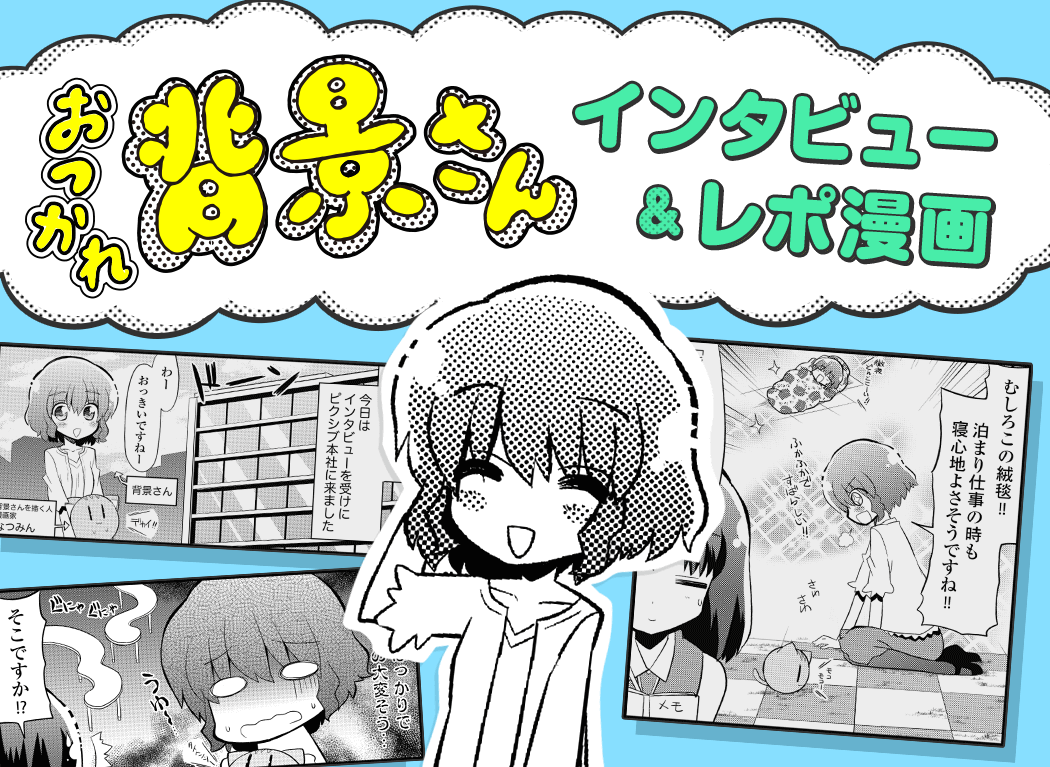 Otsukare Haikei-san (Good job background designer) is a popular segment currently ongoing on pixiv Essay.
Placing background art designers on center stage, this segment is an essay-manga revolving around the job scope of background art designers and the behind-the-scenes of the anime industry.
The artist of the segment is Natsumin, a well-known manga artist who published works like Yaoyoro! and Honya no Honne!. It seems that all the stories featured in Otsukare Haikei-san are based on true stories heard from his friends working as background art designers (haikei-san)!
The anime industry is said to be a ruthlessly busy one. We can catch a glimpse of it in the manga, but I'm sure you're interested in finding out more juicy details about the job scope of background art directors, and exactly how busy they really are…!
Well wait no more, for pixiv has conducted an interview with Natsumin himself! Find out more about the behind-the-scenes of the anime industry, and the job scope of background art designers.
Background art is where you can really apply your skills? It may be a good job for artists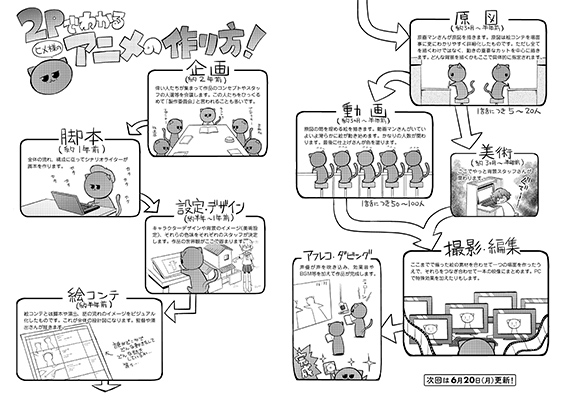 ▲ From Chapter 1 of Otsukare Haikei-san
- Thank you for accepting our interview! Let's jump right into it, so tell us more about what a background artist does.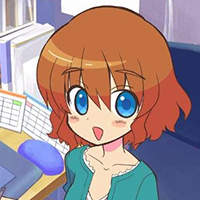 To put it simply, the work is about drawing backgrounds of animations. To complete anime, you need a director, voice actors, key animator… there're really so many jobs involved!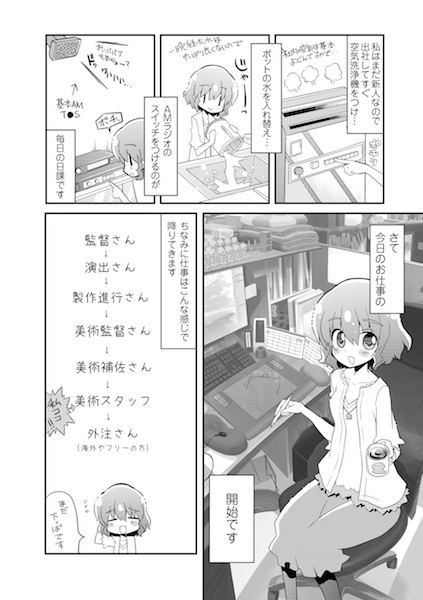 ▲ From Chapter 1 of Otsukare Haikei-san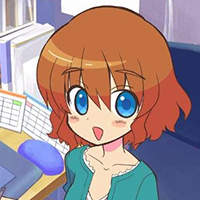 To explain the flow of work in the background art department, the overall director of the production will gather information from the various staffs involved, relay the request to the background art director, who delegates work to his/her team to complete the backgrounds.
- How many people are there usually involved in one series?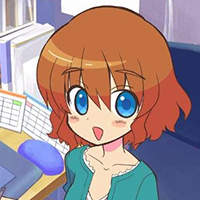 Hmm, about 300 I would say. That many people gather during the after-party when work is completed….
- Speaking of which, you mentioned the after-party in your manga too.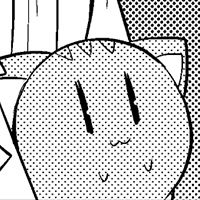 In Chapter 4, yep. I wrote that everyone dresses to the nines, but it's actually not the case in real life.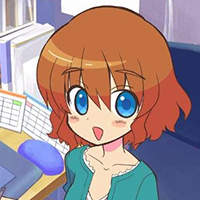 There are people who have been working overnight since the day before, so they're dressed sloppily and don't have time to do their make-up.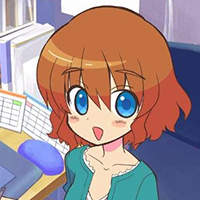 Yeah. The background art team is consistently under-staffed…. Of course, it means we can get more work though.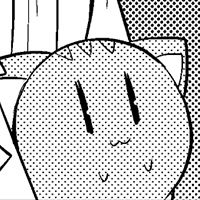 I guess there aren't that many people who want to draw backgrounds.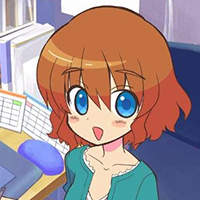 There are more people who want to draw the characters I guess. But I find background art designing one of the best parts of the anime industry.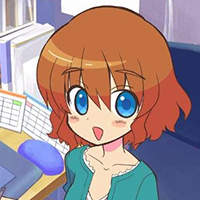 It's busy and tough, but you really learn a lot…. Your seniors and the director will scrutinize your work and give you advice, and there are many urgent tasks, which will train your speed.


And the income is actually stable (lol). Of course, the workload is heavy in exchange for that…. However, there isn't that much overtime work in most companies, so you work according to the rules most of the time.
- There're companies specializing in background art too?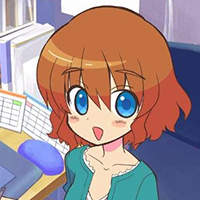 Yes. Studio Izumo which appears in Otsukare Haikei-san is a background art company as well.
The most common way for people to become professional background art designer is to enter a company specializing in background art. People who gain skills and grow there may work independently as a freelancer or start their own company.
- Do they normally continue with background art designing after breaking off and working independently?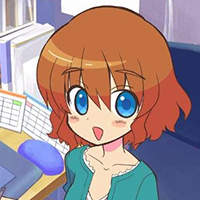 Yes. They really specialize in it. However, background art designing is actually a skill applicable in many areas. For example, the backgrounds of character backdrops in games, manga assistants etc. Furthermore, you are trained under the high-pressure environment of an animation workplace, so you won't suffer that much after that. Throw whatever detailed art or hundreds of pages of the same background at me! (lol)
- What kind of people do you think are suitable to be background art designers?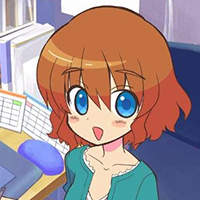 People who enjoy drawing backgrounds. It's also a good way to polish your skills if you're thinking of becoming an illustrator.
Some backgrounds are a wonderful artpiece by themselves, so I highly recommend it to people who enjoy drawing in general.
- Is that how you joined the background art industry as well?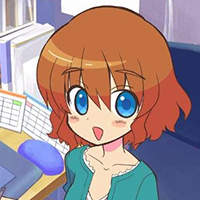 I personally had a rather unique experience…. When I was in university, I studied abroad in China to study ink art, but I got a fever of about 40 degrees my third month there.
At that time, SARS* was occurring in the world. I had to be quarantined for checks… and I was simply so free! I didn't have my games or manga with me, so I began drawing to kill time.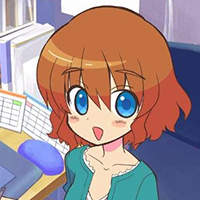 But I finished drawing characters so quickly…. I was searching for something that would take me a long time to draw, when it suddenly struck me that backgrounds were the way to go.


I originally enjoyed looking at ruins, so I drew a variety of backgrounds with metal pipes, grasses and concrete, and it got more and more enjoyable…. I continued drawing backgrounds from then on.
*SARS: Severe Acute Respiratory Syndrome. Outbreak in China during 2002-2003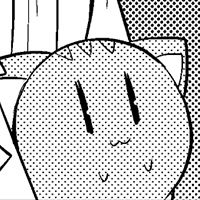 I've actually released more about this story on pixiv. Do check it out!
- So you continued on the path of a background art illustrator after coming back. How has your experience been since formally jumping into this industry?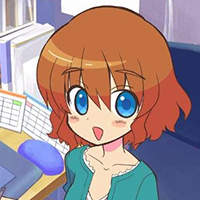 I was really happy to be able to really be a part of the anime industry that I had admired so much. But I was surprised at how busy it was. I fell ill because of the stress and workload too….
- What kept you going despite the tough work?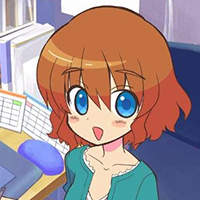 At the end of the day, I love drawing. In exchange for how tough it is, you feel accomplished after completing something…. Watching an anime I worked on and the backgrounds I produced, and how the sound matches every single detail of the animation makes me so touched.
- I see…. Are there certain backgrounds that you enjoy drawing?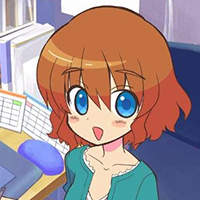 I like rooms. We can decide the personality and lifestyle habits of the person living there through the colors ad atmosphere, and I find that fun.
- How detailed are the instructions from the art directors?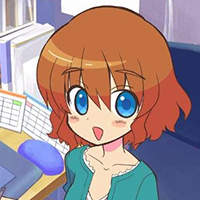 Hmmn, it varies according to series and scene. However, with regards to the art board, which directs the guidelines of all the backgrounds in general, we don't receive such detailed instructions, and we can draw based on our own interpretation of the character settings and the series.
When the art board has already been done, we fix the colors and shadows based on the time and factors such as whether the door is open etc.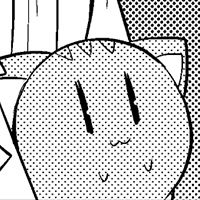 Background art actually has many layers to it, now that we dissect it like this.
- Exactly as you say. Is there anything you look out for or pay caution to when working?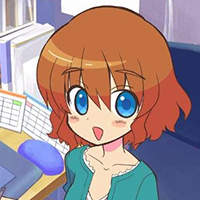 I just focus on the quality of my work. I go through trial and error up to the very last minute. And not running away no matter how difficult a task is.