"Being true to what you love is essential." - Interview with Popular llustrator Mika Pikazo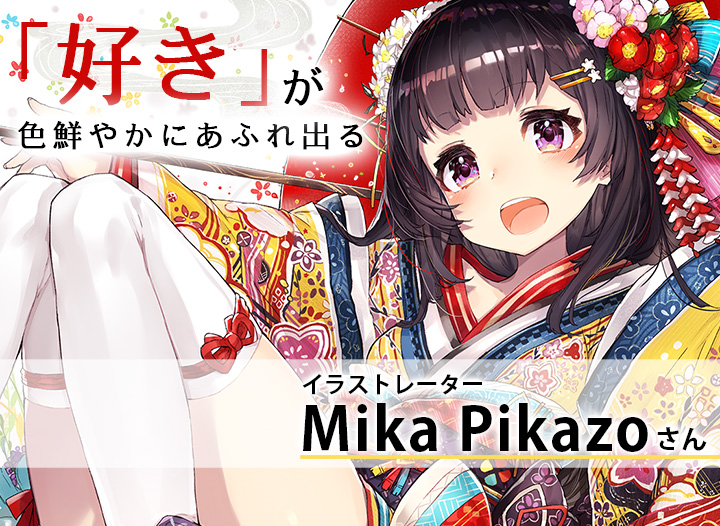 In our follow-along teaching series, sensei, popular illustration artist Mika Pikazo offers us a glimpse into her creative process.
Today, on pixivision, we have an interview where she talks about her journey to becoming a professional and offers some pointers on drawing!
Though widely in demand now for her character designs and cover illustrations, Mika Pikazo supposedly had a low point in the past where she even considered giving up art.

For the many youths of this generation struggling with wanting to become a professional iillustrator but not knowing where to start, her talk has a lot to offer!

A single drawing filled with heart, body and mind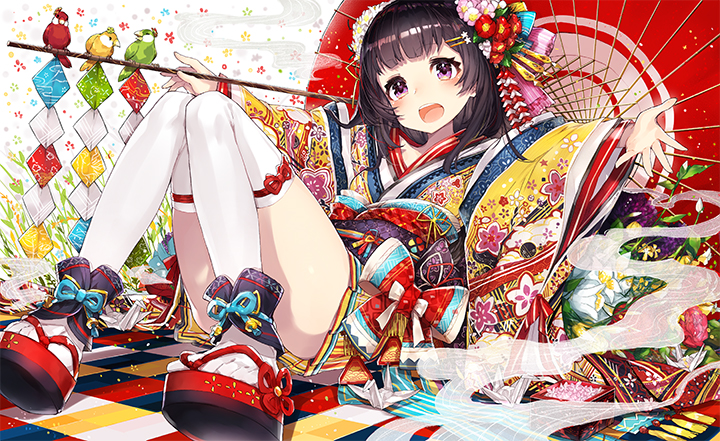 ▲ The illustration she completed for our session.

-Thank you for taking the time today! Before we get started, could you tell us about the theme for today's illustration?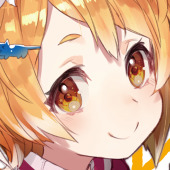 For today's making-of session, I thought it would be nice to use a bunch of my favorite designs with a "cute and colorful" theme. I plan to design a Japanese pattern combining vivid colors like bright reds and yellows.

- Many of your drawings are traditional Japanese-themed. In your mind, what defines the central appeal of Japanese patterns?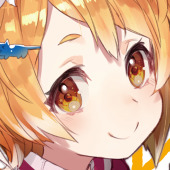 Their common motifs of elaborate patterns going beyond simple shapes, incorporating petal and wave designs makes for their extravagant, yet delicate appearances. I find them appealing because of how easily their expression can be changed by how they are drawn.

- That's true. To the novice, Japanese patterns might be daunting because of their detail. What are your thoughts on that?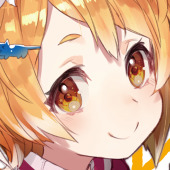 Because I draw them so often, I've gotten used to the movements involved. They sometimes creep into my drawings even without me knowing.

- So are Japanese patterns a chief focus for you and your drawings?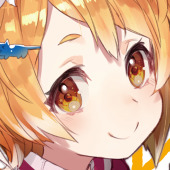 No, I wouldn't say that they're my main focus, though I do enjoy drawing them. What I try to keep in mind when drawing is the "
worldview
." Rather than making single, flat, one-off drawings, I try and think of
the world inside the drawing as well as the characters living inside of it
. Taking the drawing today, for example, I try to depict the interactions between characters and objects, such as the bird on the umbrella pattern, as if they were in motion in front of the viewer.
Doing the art for Kouta Nozomi's Aisare World (HJ Novels) was the first time I did novel illustrations. During that time, I realized that my drawings wouldn't just be single drawings, but that they would become part of the story, which was very meaningful to me. That's when I started wanting to draw things that would be more than individual drawings.

It's important to set the tempo to prep before drawing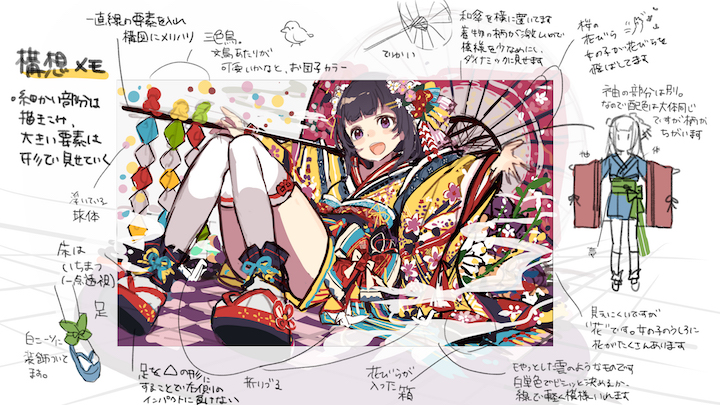 ▲Mika Pikazo's drawing for today's session + comp. memos

- We believe that many of your pointers in today's making-of session will be universal to different kinds of art. Is there anything you pay special attention to when you're drawing?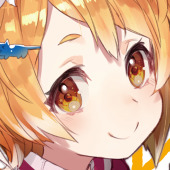 If I'm drawing a character from an anime or game for fun, I do my best not to deviate from the original color scheme. Conversely, if I'm making original illustrations, I spend some time experimenting with different colors that will fit with my conception of that universe. It's important, when projecting a mental image onto canvas, to spend plenty of time on the rough before you get to the later, permanent coloring stages.
By spending a lot of time on the rough, you'll have a firm grasp of what you want to draw before you get down to it. Conversely, if you don't spend time on the rough, you'll start to get lost as to what you originally wanted to draw halfway through. Having a solid rough will make every transition afterward smoother, keep up your work tempo, and you'll have better control over what takes shape in the end.

- Interesting. Speaking of tempo, what does that process look like?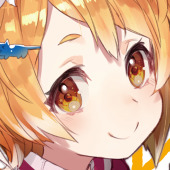 Me, I listen to music while I work. Having an upbeat song playing keeps me working at a good pace, and I often have something uptempo like house music playing when I first start working. During the finishing stage, I have fast songs playing. I pick from Lady Gaga, Skrillex, and also anime songs that I like. By the way, the music I listened to while making today's illustration was Ringo Shiina.
I say good pace, but I don't mean that I work faster or spend less time on it (if anything, I do-over quite a bit). What the tempo helps with is letting me work through trial-and-error with a good disposition and pace. It helps me decide when and where to compromise and be satisfied enough to move on to other parts.

The change in mindset helped affirm her desire to become a pro
- Moving on, tell us about your journey in becoming a professional illustrator. When did you first start drawing?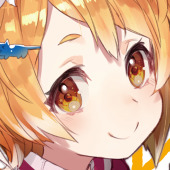 Since 2 or 3. I've always loved drawing as long as I can remember and was pretty good at it, so I knew I wanted to be a professional illustrator.
But there were many times things didn't go my way, and, when I think back, I may not have had the perseverance to make a living as an illustrator.
But around when I was 20, I realized and understood my own lack of maturity. I once quit doing art for a living, but eventually I realized that I still loved to draw, and I resolved to become a professional illustrator.

- There was a big "turning point" for you then. What specifically was it that you went through?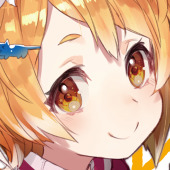 Near the end of high school, I was a state of not knowing what I would do or what my calling was. And so, right after graduation, I ended up going to Brazil through a relative's connection, and I stayed there for about 2 years.
I left Japan when I had that strong feeling of wanting to become a professional illustrator, so living life so far from home might have even strengthened that resolve that much more. It was around then I'd gotten a brief job to make illustrations for a social network game. I realized then this was the very kind of work I'd been aspiring toward, and I'd felt a conviction, stronger than any feeling I'd felt before, that this was what I wanted to do for a living.
When I looked at my finished illustrations, it made me think, "Even I can do something," and it revived my ambitions to become a professional illustrator. I decided I want to stay in this world of illustrations, and drawing is what will keep me connected to it. It was a big turning point, looking back on it.

▲A work by Mika Pikazo, now professional illustrator.

- One job brought that conviction home for you, then?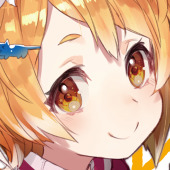 That's right.
It made me start thinking about what kind of drawings are in demand
, and allowed me to put out quality illustrations. As well, the encounters I had in Brazil also helped change my feelings.
I've always been fond of counter-culture and the underground--stuff that's not mainstream. But in school, I could never express that out loud. Japanese people do have a conformist streak. There's a tendency to like what everyone around you likes; when people like me stood out and declared a unique taste, we'd be criticized or laughed at, and I remember having to deal with the pain of not being understood or accepted.
But in Brazil, people my age were all sensible and tolerant. There were different nationalities and different skin colors. Different ways of thinking. Instead of discouraging differences in thought, they celebrated them. People with completely different tastes and hobbies would come together and have fun together. Through that, I learned to appreciate how valuable the diversity of everyone was. I also realized that it was okay for me to express through art only that which I could express.
That's why I think of my time abroad as having been good for me. Many people around me commented that my use of colors was broadened in Brazil, but I think it's actually being able to look into myself to find my own "creative" ability that was my biggest takeaway from that time.

If you follow what you love, a path will open up
- Please tell us about what you'd like to do in the future.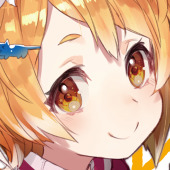 I would like to work with people in different fields than me, like music or film. Just like during the time I mentioned before, I want to experience that feeling of my art becoming part of someone's work.
And above all, in order to repay so many people and creators who've supported me in my low points and encouraged me to keep going when I thought I couldn't, I'd like it if my art could contribute and be something that helps other people.

- Lastly, could you give us a message to all your fans and fledgling illustrators that want to go pro?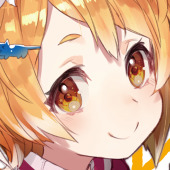 My desire to improve comes from my love for drawing
. There were sides of me that didn't fully agree with that when I left for Brazil, but ultimately pursuing that love in spite of my circumstances is what, I believe,
allowed me to become who I am today
. My love is what saved me.
And I don't believe that love is limited to, or should be focused on just art. You can listen and really meditate on music, and let that inspire you as you create your art.
Through a person's love and passion for what they do, a world will be created that can only be created by that person.
So, please, follow your passions until you're sure that it's what you want to do. Feel and experience many different things. You are the only one who can decide your direction. If you have faith in that intuition of yours, I believe one day that path will open up!

Be true to your feelings
Mika Pikazo leaves us with that encouraging message for all the young aspiring artists out there. On
sensei
, the making-of video of her illustration is available. Mika Pikazo's rough sketch containing her unique worldview along with her coloring, life-giving technique are sure to be educational for everyone working to become a pro one day! Please give it a look!
▼Check out Mika Pikazo's Illustration Editorial Course here!