She did it her way, and now she's a manga artist! Interview with Ao, author of "Otto no jijō tsuma no himitsu"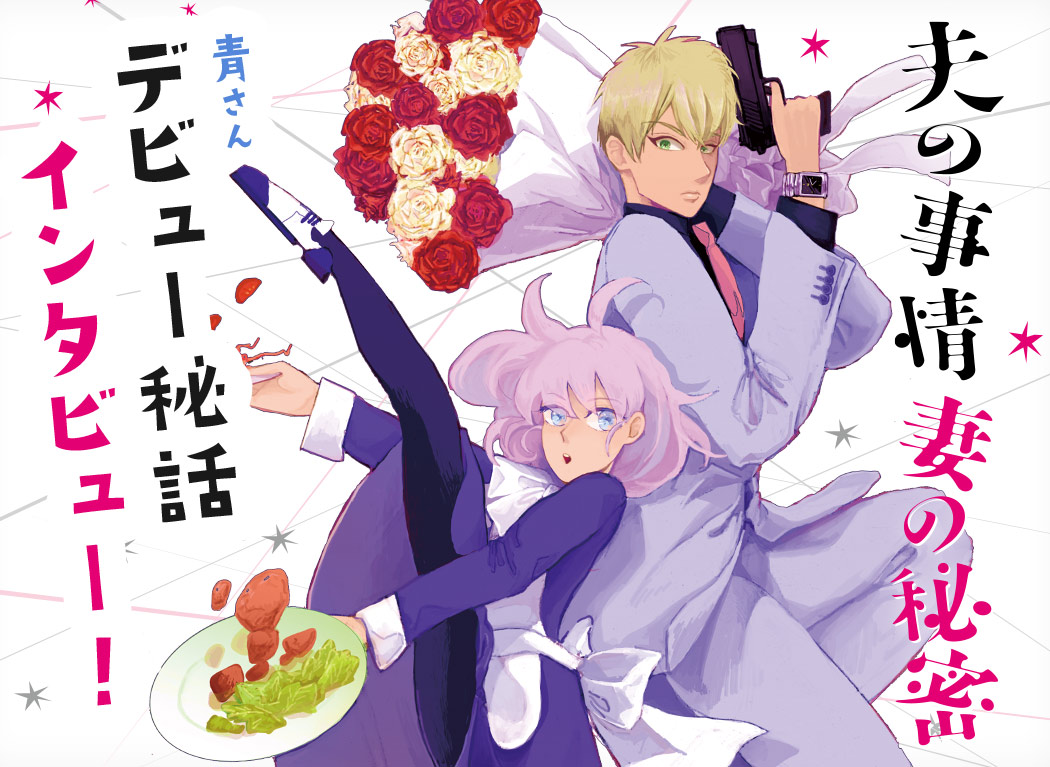 Otto no jijō tsuma no himitsu (Literally:The husband's circumstances and the wife's secret) paints the story of Michel, born and raised in a family of spies, and Coco, his wife who also serves him like a housekeeper, but is in fact nothing less than a serial killer. It's an action comic which focuses on their various circumstances, love patterns and much more. The movie-like setting and charming characters are the perfect recipe to what sounds like a pretty unique manga.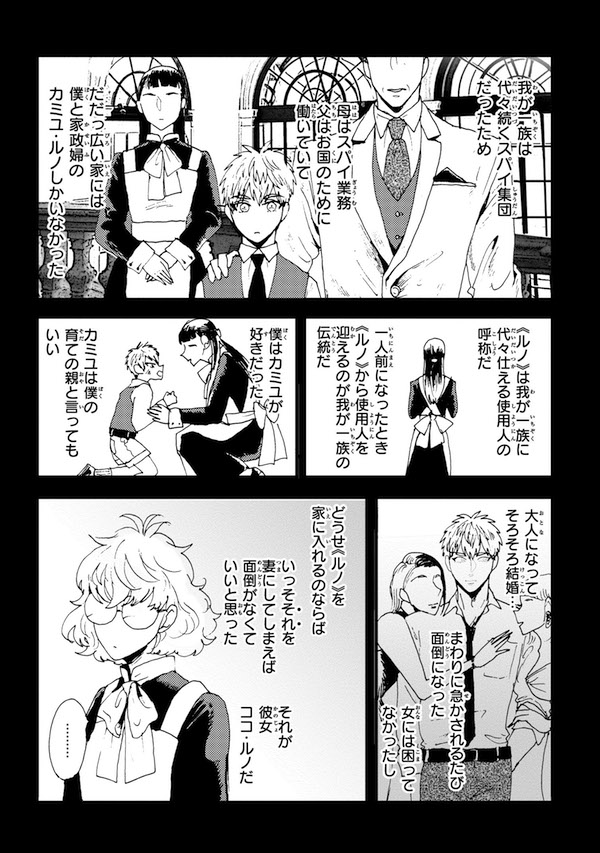 This comic is already all the rage on pixivComic, and last December the first volume went on sale! The author, Ao, told us an interesting anecdote of how it was a pixiv submission to decide on her debut as a manga artist. Ao realized her dreams thanks to pixiv. If you want to know more about the secret behind her debut and her current feeling, please read on!
Her debut came after a BL (yaoi) original comic she posted on pixiv!
- Thank you for letting us interview you today! You debuted with your previous manga, Boku To Kare No Shinkaron. But it all started from pixiv, am I right?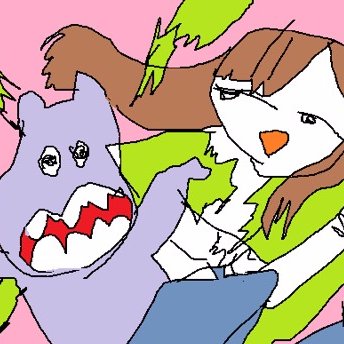 Exactly! Initially I posted this comic as an original BL (yaoi) comic on pixiv, and an editor contacted me about it. They asked if I wanted to publish it and that's how I became a manga artist!
- Would you ever have imagined posting on pixiv could have such consequences?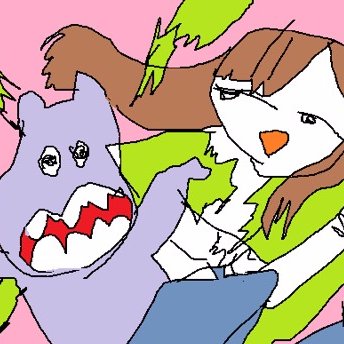 Not at all! I was only posting my own drawings, out of passion. I published several originals for one or two years, but at the beginning my main project was a BL (yaoi) fan-comic.
- How did you shift from fan-comics to originals?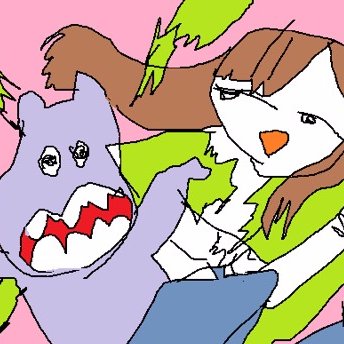 It happened because I thought I couldn't draw everything I liked if I kept drawing fan-comics. I mean, you have to stick with the original comic setting, and that means you don't have a lot of creative freedom. That's why I switched to originals, so I could decide both the story and the characters by myself!
- I see...! By the way, why do you think that editor was impressed with your work?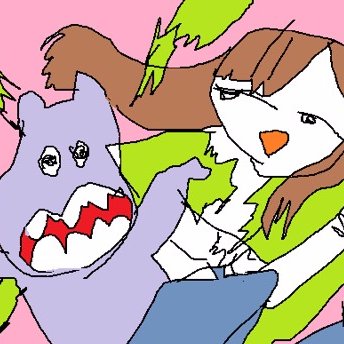 I have no idea...! But my work was 100% based on my own interests, so maybe the editor was fascinated with that.
- Why don't we try to ask to the editor herself, then? She's here with us too! Ms. Minoshima, what did you find particularly interesting about Ao's works?
Without any doubts, I would say her peculiar point of view. The stage and the setting are both fantasy, but the way she portrays characters and their feelings is very human. Also, I loved the European style backgrounds and costumes, they're neat!
- You're right, there are many Europe-inspired themes in Ao's works. What can you tell us about that?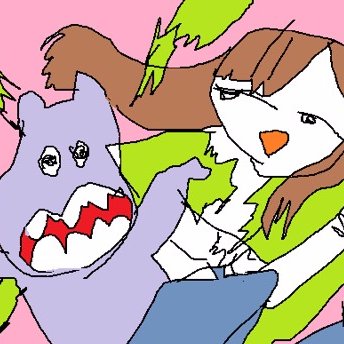 As Minoshima said, I like to draw fantasy things. Actually, I truly love Japanese temples and settings, but I feel if I used Japan as a stage for my works it would make them feel too real. I'm not interested in drawing realism. In order to include fantasy elements, I chose to use overseas countries as a stage and to write character names horizontally even in the Japanese vertical text.
- What kind of resources do you use to draw landscapes and costumes?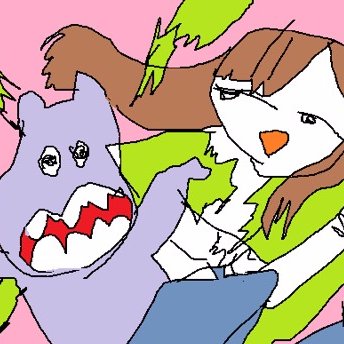 I look at pictures I took myself during my overseas trips. It's not that I go everyday, but I really like to travel and cities in Europe are beautiful. And above all things, I love museums!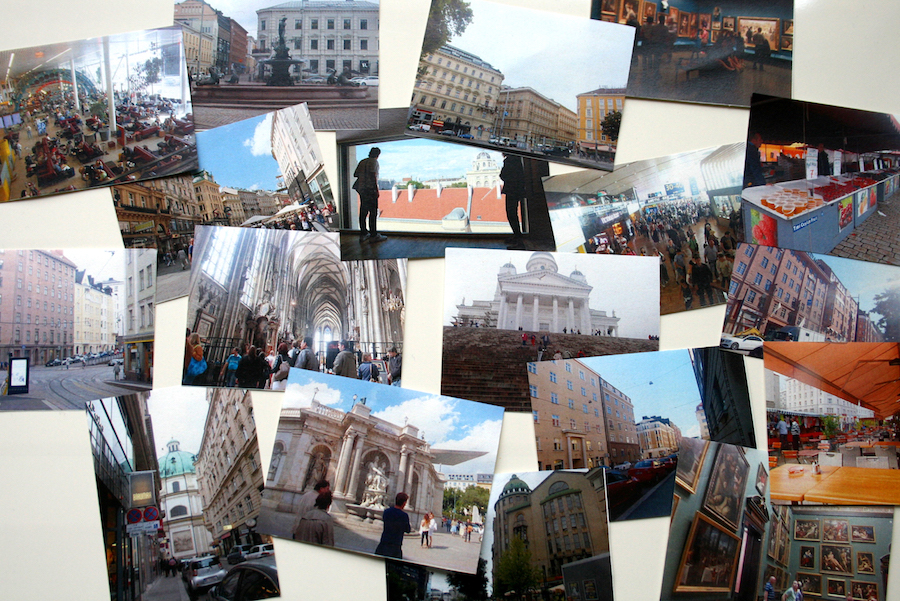 - The European essence you can perceive in western museums might reflect in your works too! Anything else you like to feature in your comics?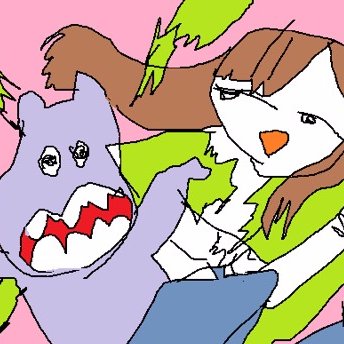 There must always be a happy ending! I don't like bad endings. they make you depressed. I'm also very precise, so I add a ridiculous number of details! It's hard when deadlines are approaching, but...
- Fighting deadlines must be hard! How did you feel when you decided to debut as a mangaka?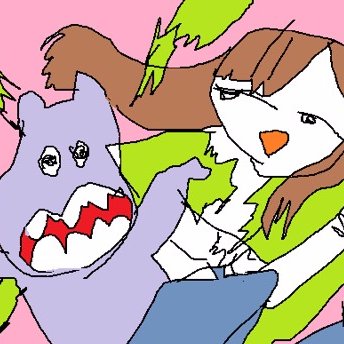 I still have to realize I'm a mangaka. Actually, I'm not yet a pro, so it's hard to work on many different things at the same time. But it makes me really happy to think that there are people following me because of my art.
- Did you always want to become a manga artist?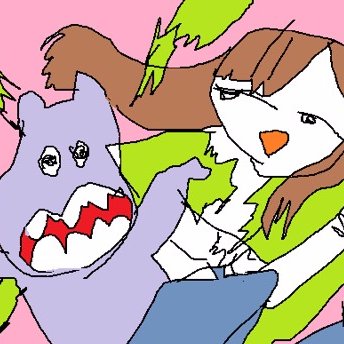 I've been drawing since I was a child, so I always wanted to find a job somehow related to art. Of course I was fascinated with the manga world, but that feeling got a little lost as I grew older. I was about to give up. I was ready to keep drawing as a hobby, that's it. And as I was drawing out of interest, I was presented the chance to debut. I was shocked!
She loves misunderstandings and chances between men and women
- Otto no jijō tsuma no himitsu has a Hollywood-like setting, taking place on an island that raises spies and assassins. Where did you get the inspiration?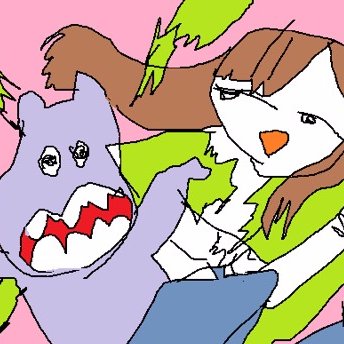 From the fact that I really wanted to draw an action comic, I guess. I love action movies and I wanted that kind of setting to come together with love and relationships.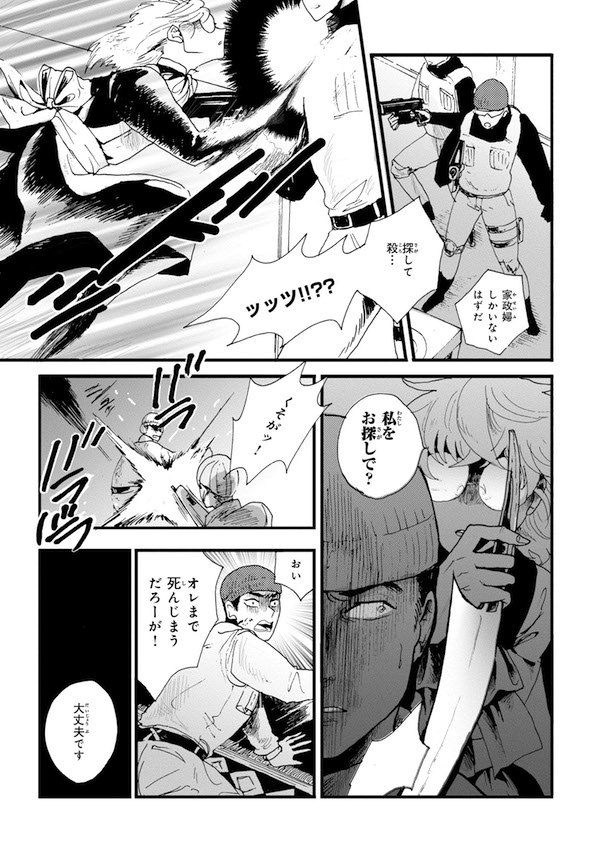 - There are many characters appearing, as well as many allusions and background settings. Don't you ever run out of ideas?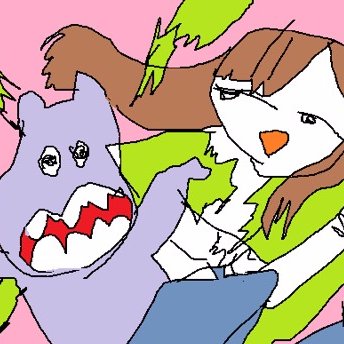 The flow of my ideas never stops. I only happen to forget them, from time to time. Sometimes it might happen to get someone's name wrong or to make the story incoherent...! But I feel the narrative becomes more interesting if you add back story. Maybe the fact that I keep forgetting things is also a reason why I never run out of ideas (laughs)
- You have a point! (laughs) How do you draw your draft storyboards?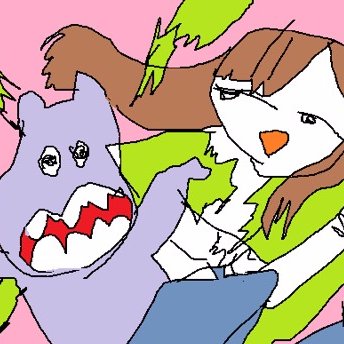 First of all, I write all the conversations. I just make a simple script, and base my draft storyboards on those.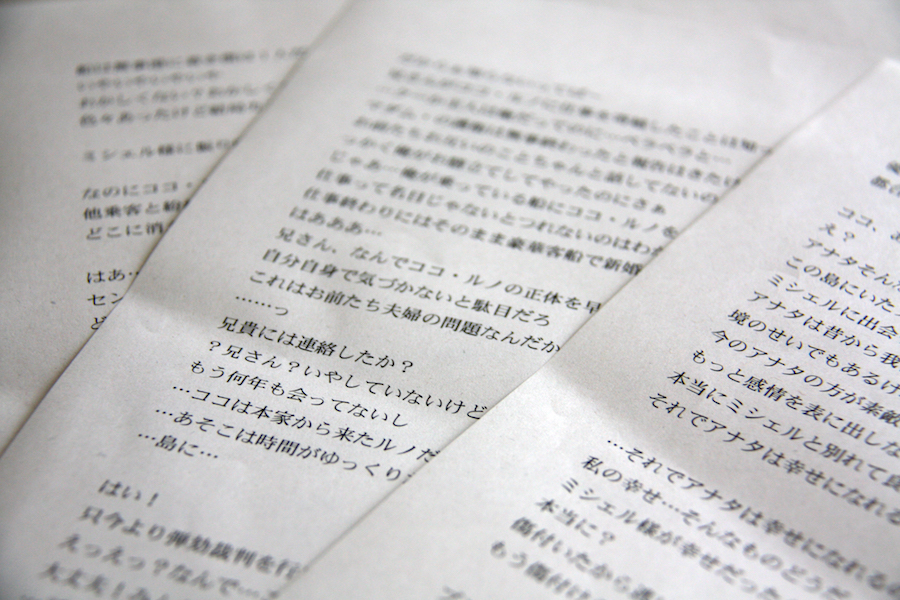 - I see. How about the characters? How do you create such rich personalities?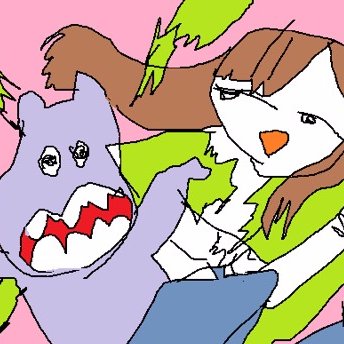 When I design my characters, I always start from their hairstyle. I feel hair is the thing that sticks the most into the readers' minds. Coco's hairstyle changed a little bit over time, but whatever (laughs) After drawing it for such a long time, I stuck with the one that came more natural.
- Otto no jijō tsuma no himitsu got really popular on pixiv! What could the reason be?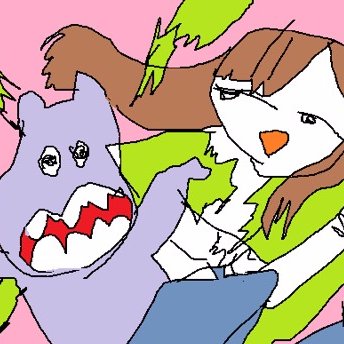 I feel people like majokko anime-like settings, where girls have a secret guys have no idea about. I love that style too!
- Right, Michel the husband didn't know about his wife Coco at the beginning!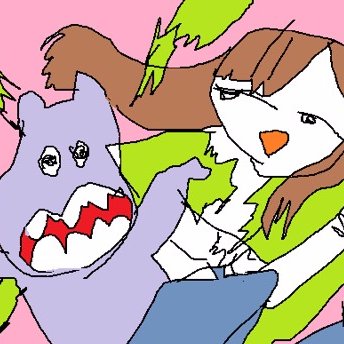 I really enjoy boy/girl misunderstandings and various circumstances! And I also like that there's a wealth disparity between the spouses. Michel and Coco misunderstand each other's feelings many times and go through different circumstances. I love that! (laughs)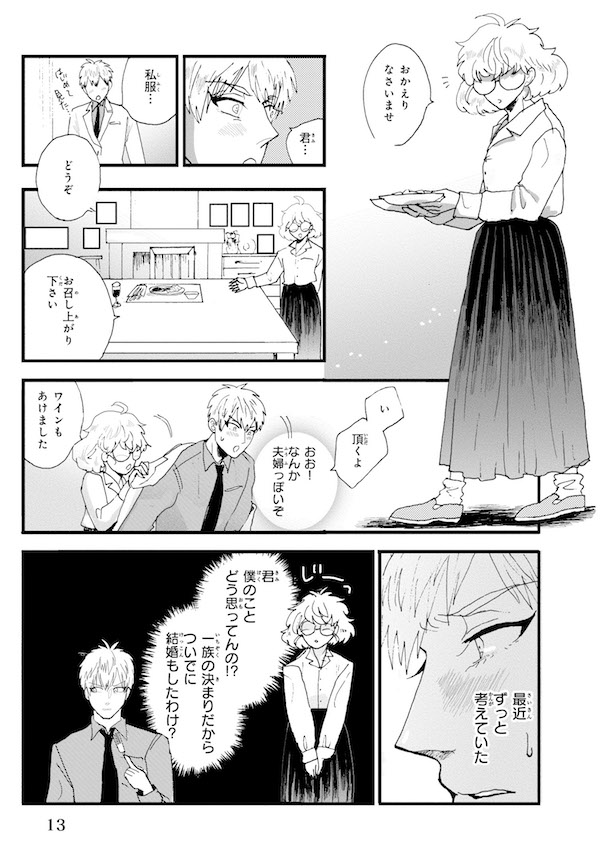 - Lastly, could you tell us what's special about your manga and what happens next?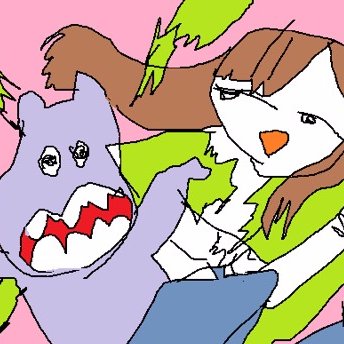 The two of them will have to face some circumstances, but they're working towards a happy ending. In order to please my fan, I'm thinking about mind blowing developments and plot twists! 
- Thank you for your time!
By following her passions, she fulfilled her dream just before giving up!
While drawing things she loves, Ao managed to debut as a manga artist. Perhaps it was also because of her pure attitude, since she didn't mind following her own tastes, without thinking about people's judgment!
"Otto no jijō tsuma no himitsu" is being serialized on pixivComic!