Find out what the work of the next generation's illustrators is like in our interview with Kobayashi! - It's an era where you can "draw" 3D models.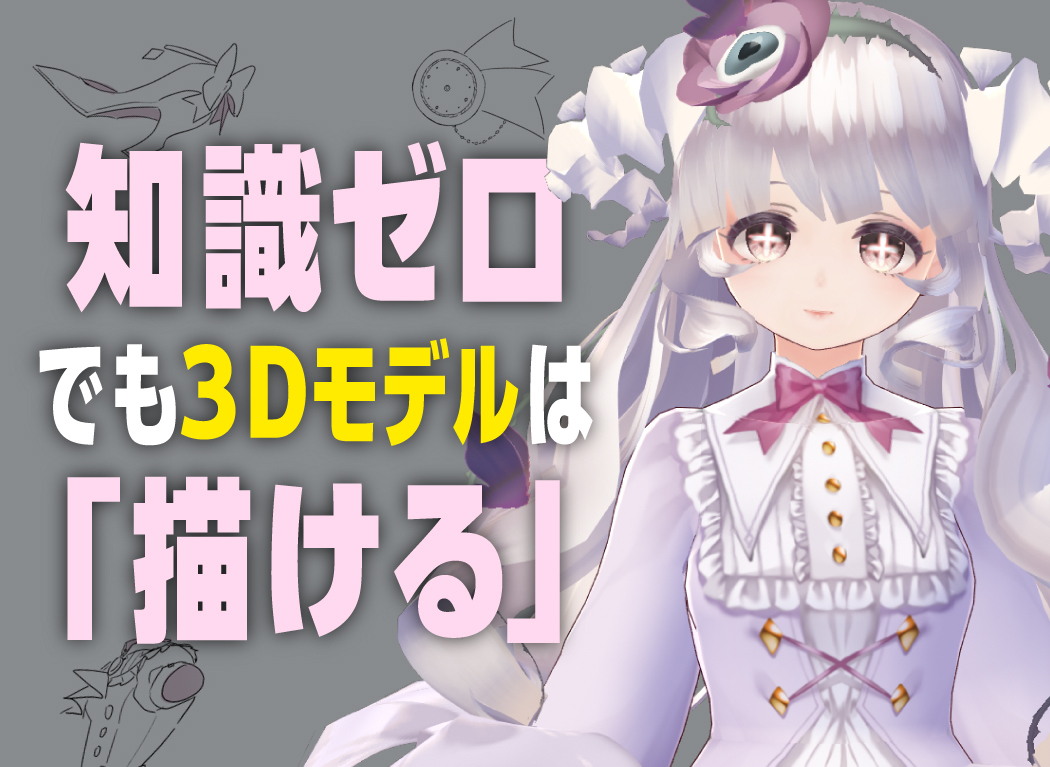 Clothes with ribbons and laces and fluffy swaying hair. This 3D character that entrances people with her fleeting and soft atmosphere is Noir, the winner of the highest award in the 3D model contest VRoid Hub Kagayake Uchi no Ko! (Shine, my original character!).

Apparently, Noir's illustrator Kobayashi built Noir with zero knowledge of modeling. So how was Kobayashi able to create a character with such a complex shape?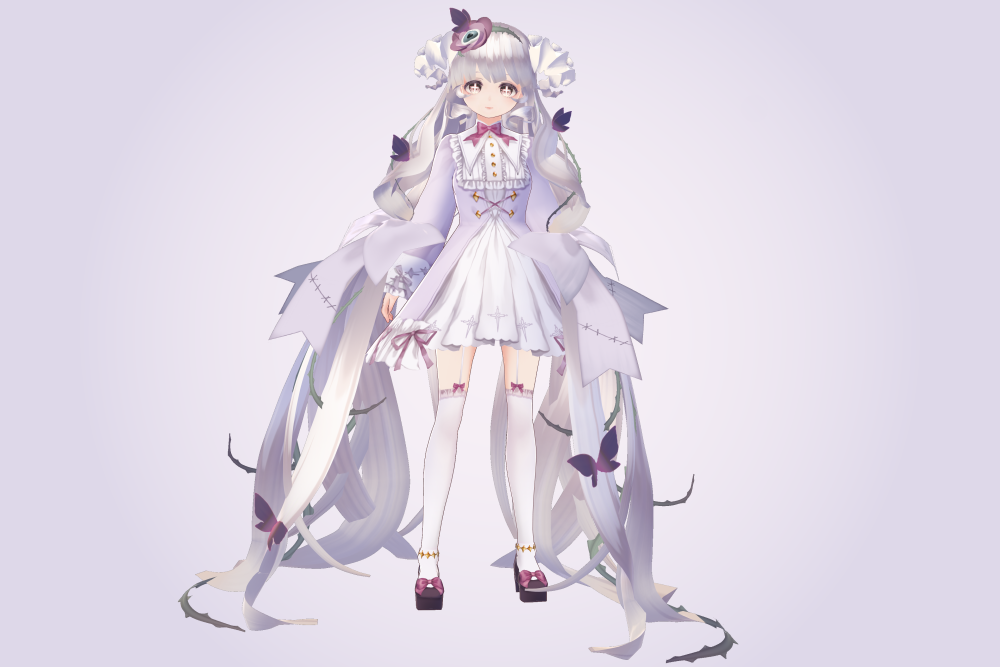 This article features the making-of and the secret story behind the birth of Noir! Keep reading to see the precious rough sketches and video. We also asked Kobayashi, whose work also entails creating 3D models, about their work and mindset.

A 3D character that represents a unique trait
── Congratulations on winning the highest award in the VRoid Hub Kagayake Uchi no Ko! Your character is very impressive. What kind of image did you base her design on?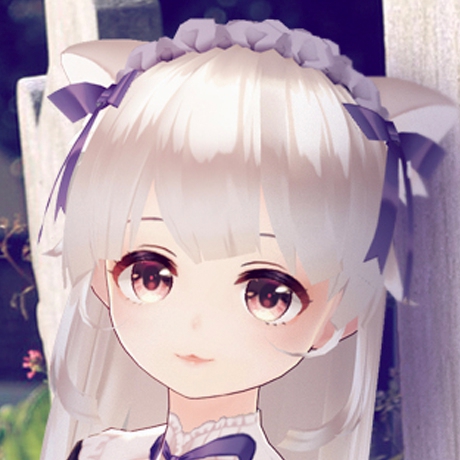 I get sleepy very easily. Sometimes I sleep for more than 12 hours(!?). I wanted to create a character that represents that unique trait of mine and that's how I came up with Noir.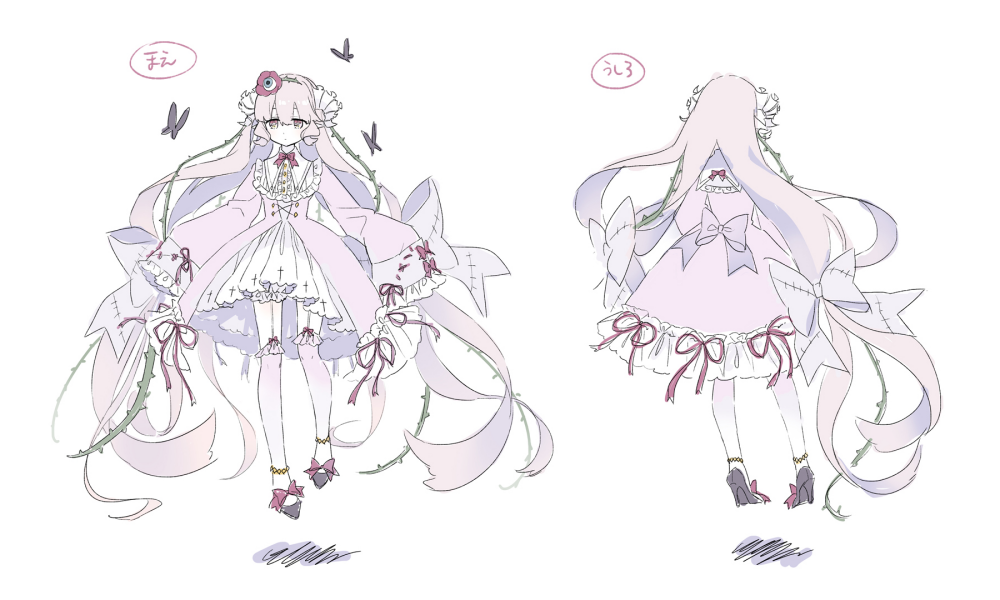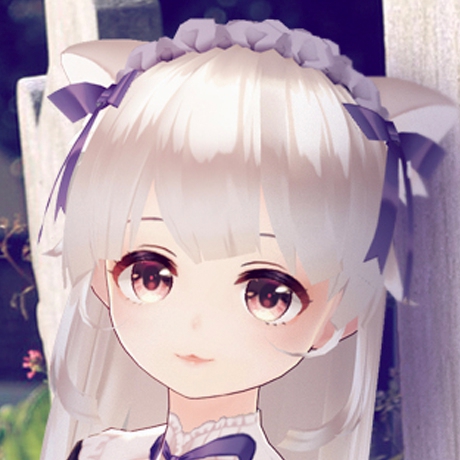 Noir's theme is "sleeping," but there are actually seven other character designs, including "appetite", for instance. The designs are inspired by the seven deadly sins.
── Really!? Now we're curious about the other designs as well! Can we see them?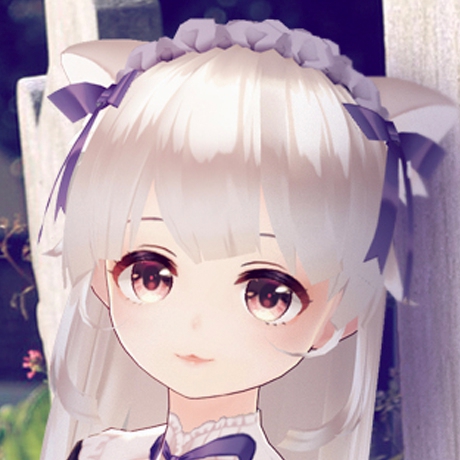 Sure, here you go!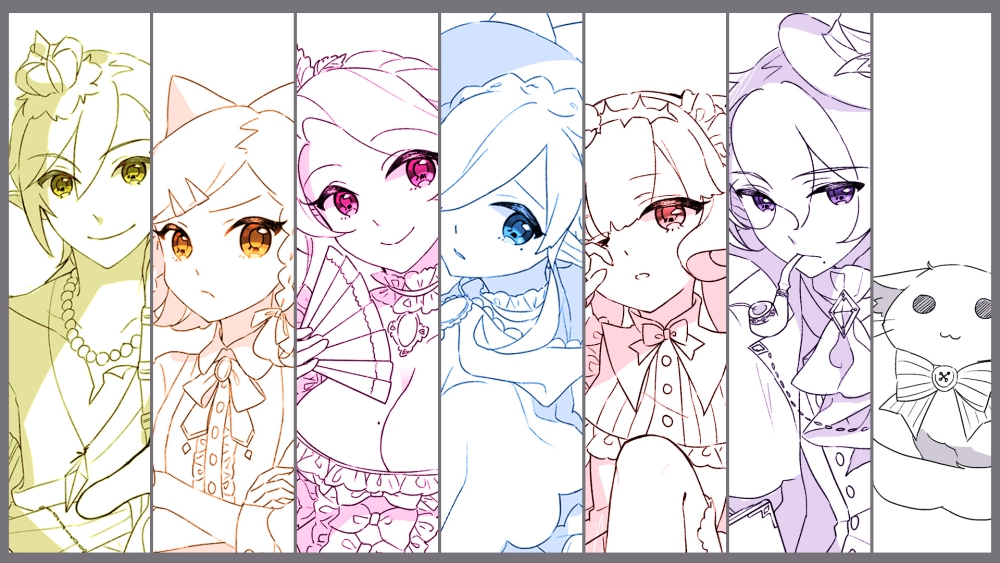 ── So these designs were born from your imagination, including the relationships between the characters and their stories! What was the most difficult part of the process to create Noir in 3D?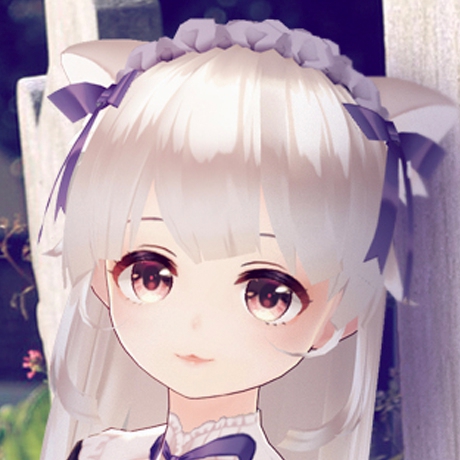 I would say creating the flower ornaments and the butterflies with her hair. Using hair strands to create stuff other than hair was a difficult task because that is not what hair was originally intended for. But the 3D model production software VRoid Studio was very helpful in that respect because I could create ornaments and the butterflies out of hair without prior knowledge of modeling. I didn't know much about how to use the software and I fumbled a lot, but I like to think that Noir is a model that represents what I could make on my own.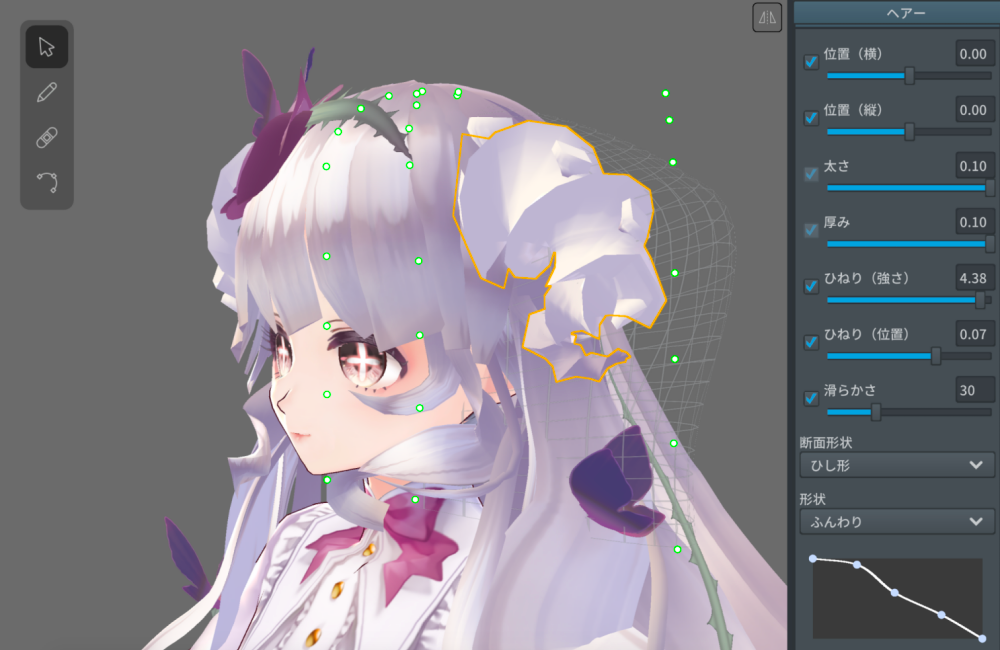 Countless minute adjustments, down to the 0.01, to create the flower ornaments
── The petals look like the works of an artisan! They remind me of Japanese sweets.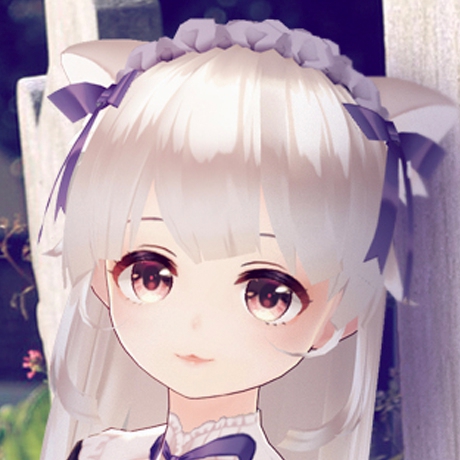 The flower on her head is originally a part of her hair, so if I just leave it as a drawing, it doesn't look three-dimensional. That's why I decided to draw her hair tufts to resemble flower petals and twist these petals using the parameters in order to make the petals appear three-dimensional. I had to draw the petals one by one and adjusted the parameters down to the 0.01 so that they would lie on top of each other nicely...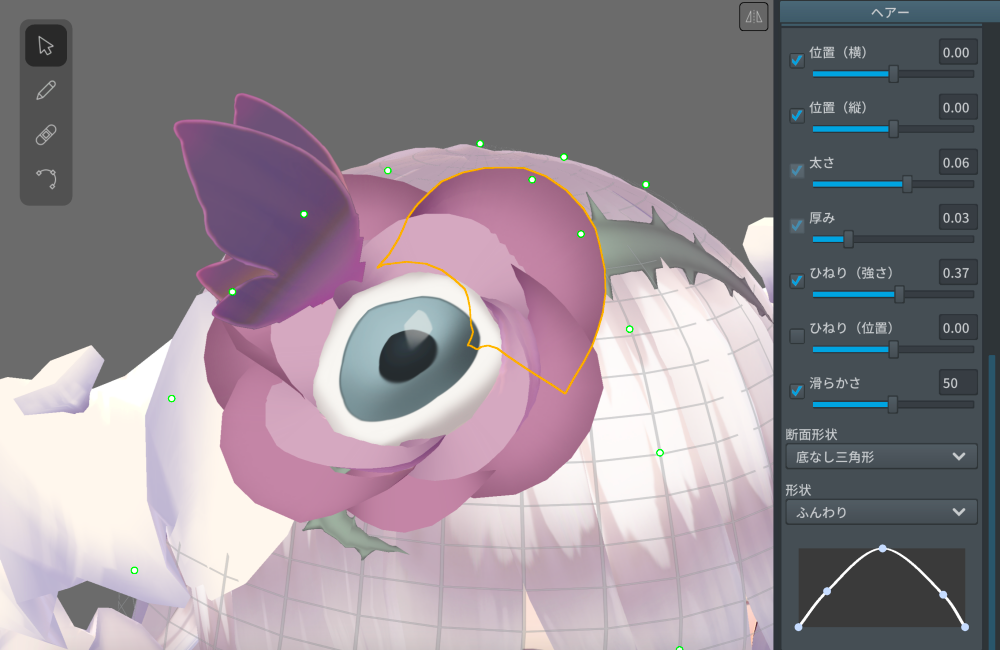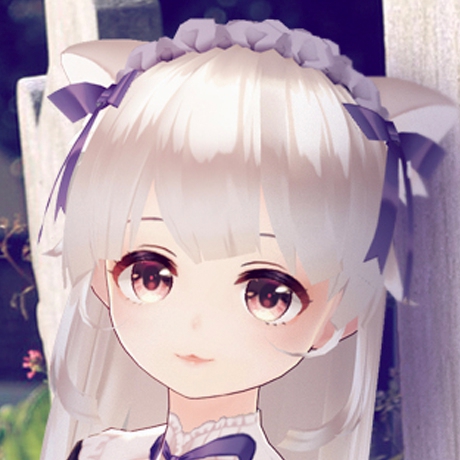 A single mesh wouldn't result in a butterfly that looks three-dimensional, so I made a mesh and duplicated it to create two of them. And then, I tilted the two meshes to make them look like a butterfly.
A model that looks flawless from all angles
── Unlike flat illustrations, three-dimensional designs seem more difficult to make. Did you create this design while paying extra attention to the angles?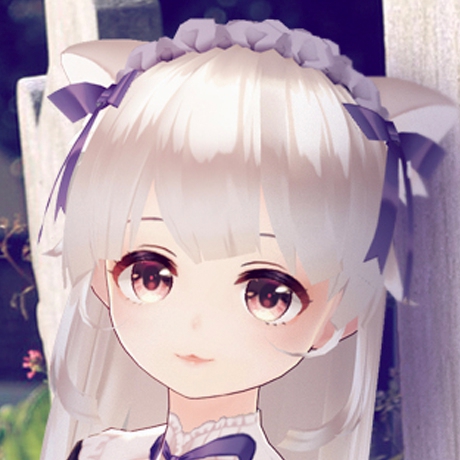 Sometimes I would look at the design from the side and found certain parts that looked flat. Hence why I made sure that my character would look beautiful from any angle. I particularly care about what my character looks like up close. A character can be charming when they are in a video and the camera zooms in on their face, so I carefully crafted the area around my character's face, down to the last detail.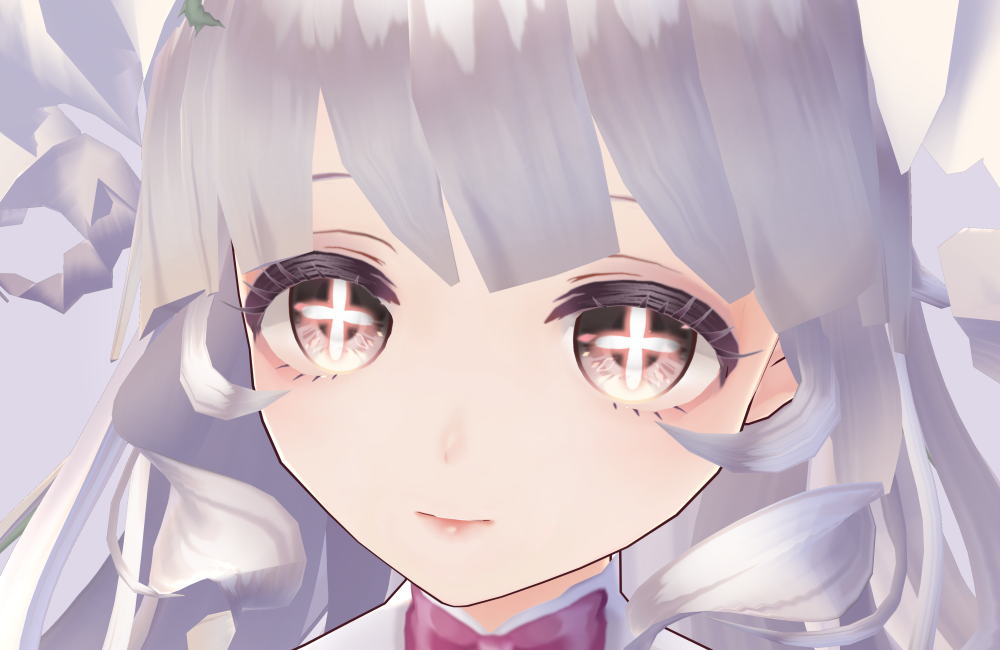 ── The way your character's hair and other articles sway is really well balanced and nice to look at. Were you also particular about your character's movements?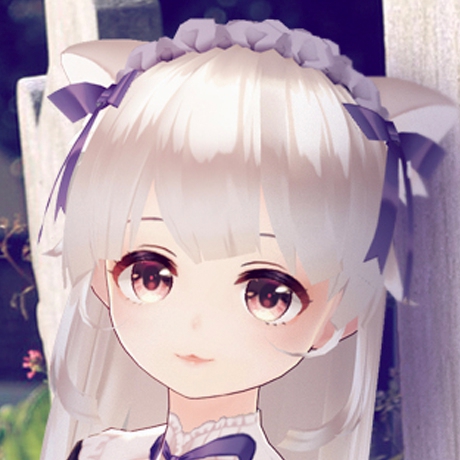 I was. I fine-tuned the parameters so that her movements wouldn't look awkward if she were used as a representation of an actual person, like an avatar. Bangs, in particular, can give off a different impression depending on how they move, so I tried to keep her bangs' movements to a minimum.

Clothes making that became the starting point of Kobayashi's creative activities
── The outfit that your character is wearing is as impressive as she is.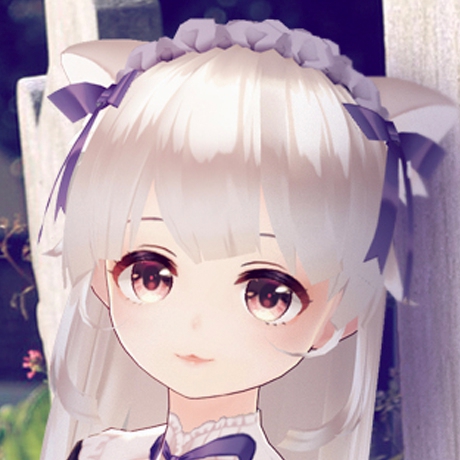 Ever since I was a child, I have always loved Western-style clothes that look classic. And I have been drawing illustrations and characters based on Western-style clothes. I also like designing clothes. Back in junior high school, I wrote that I wanted to be a fashion designer in my composition for the literature class.

── And your dream has come true! That's so inspiring!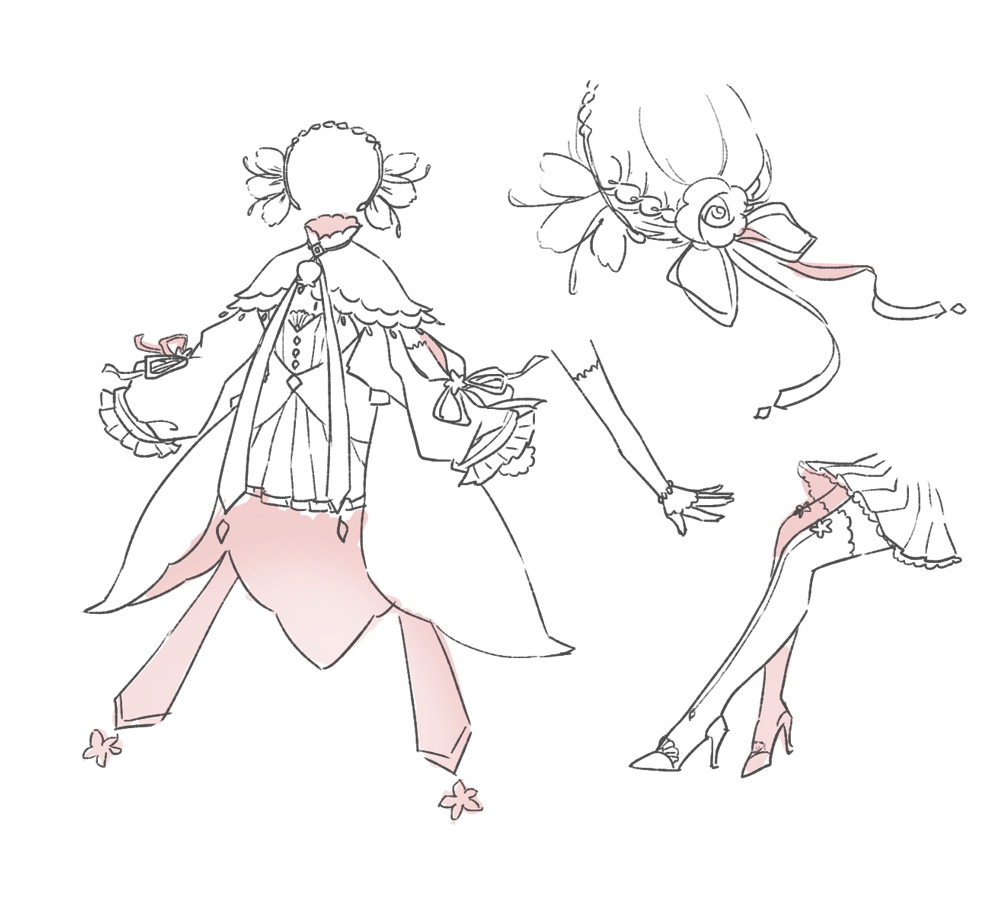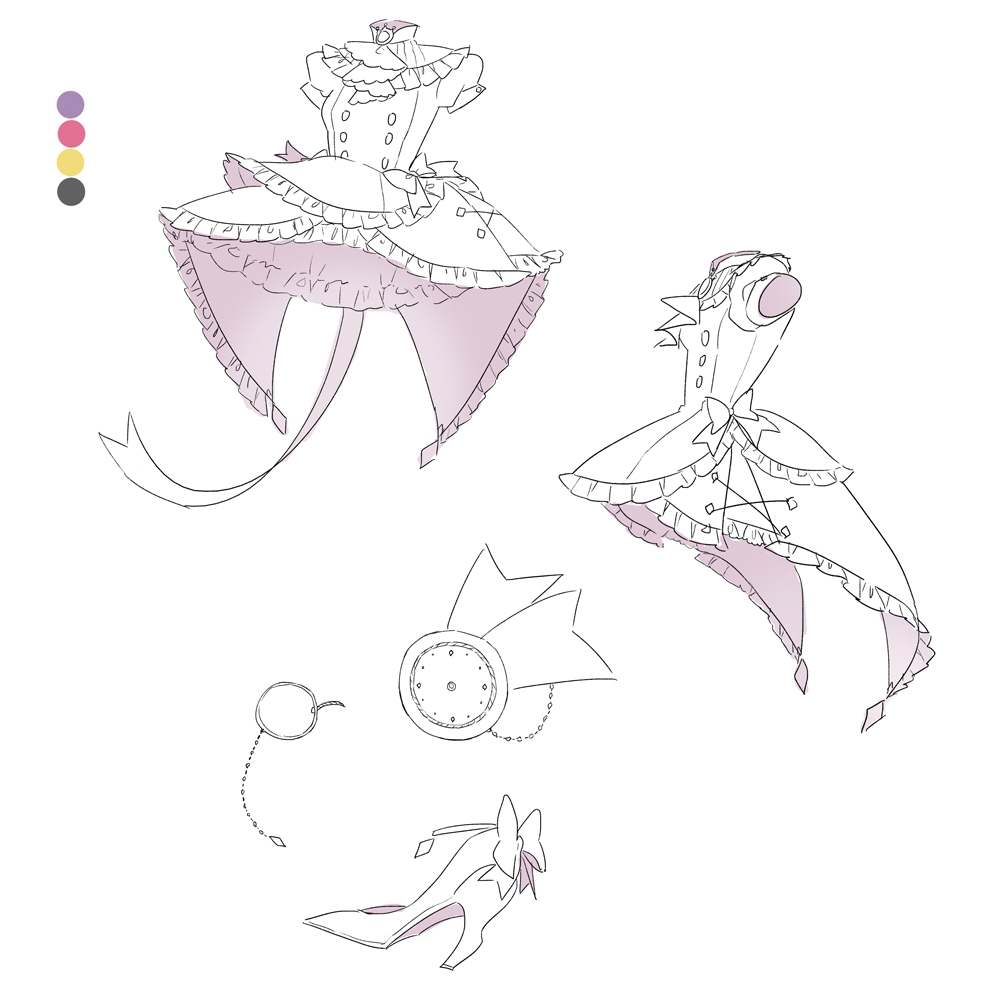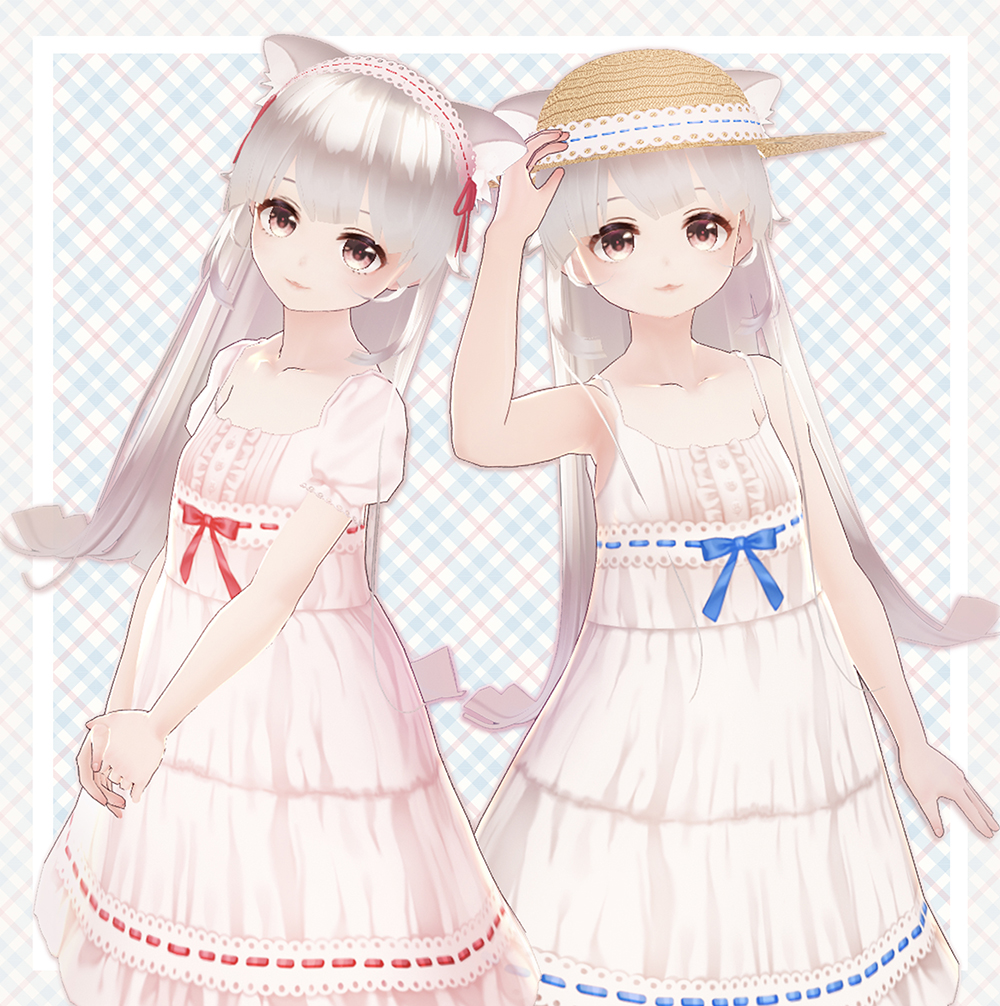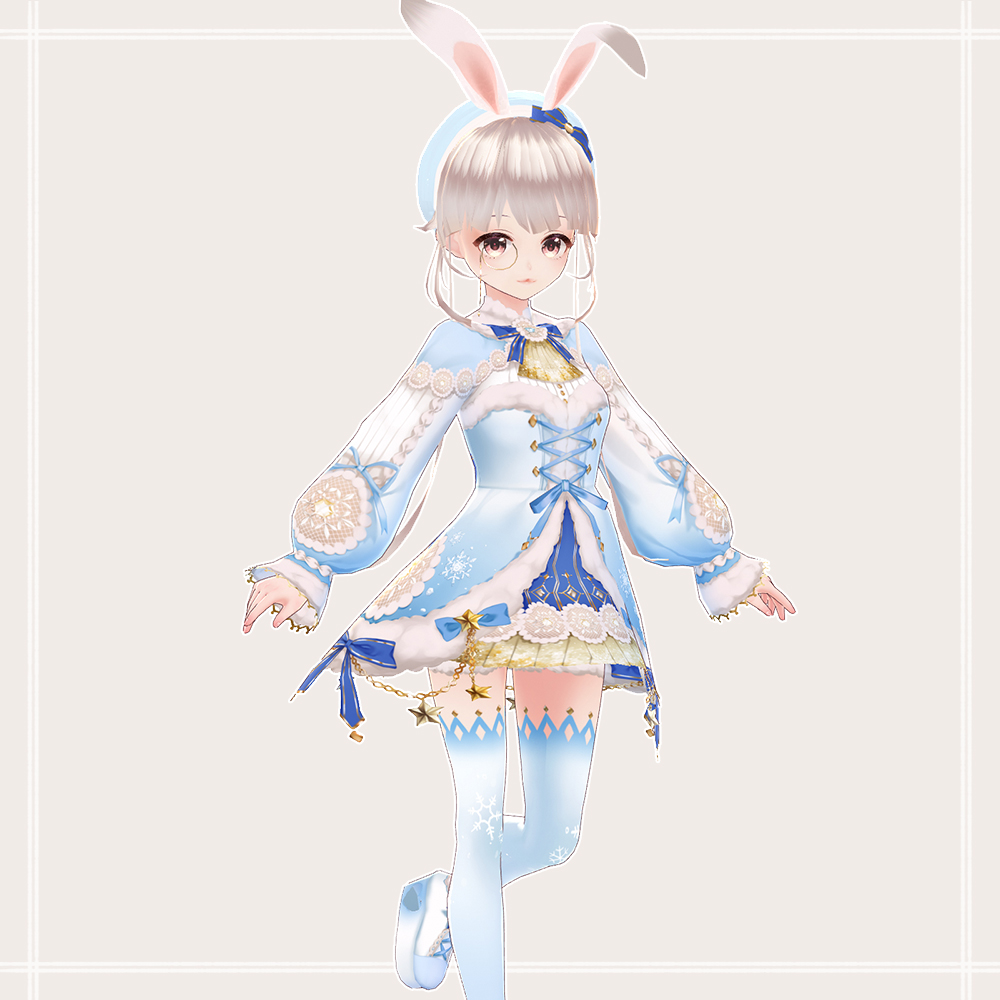 A personal avatar created with zero knowledge of 3D
── What made you want to try creating a 3D model?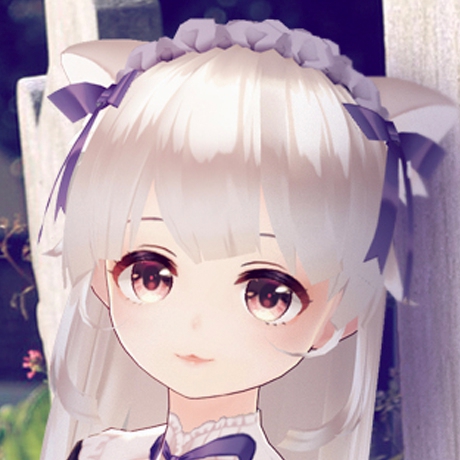 One day, I saw a tweet about a tool that enables you to create 3D models like drawing and I thought, "This tool will allow me to create 3D models while making use of my illustration knowledge!" And when I did give it a try, I thought it was interesting! Hairstyles, which might look complicated to make at first, are surprisingly easy to create using a pen tablet. And the fact that I could create a 3D model in a way that is almost similar to drawing helped me grasp the basics. I can also make parts of accessories with the hairstyle editing function, so I think the possibility of what you can make with this tool is endless depending on how you choose to utilize it.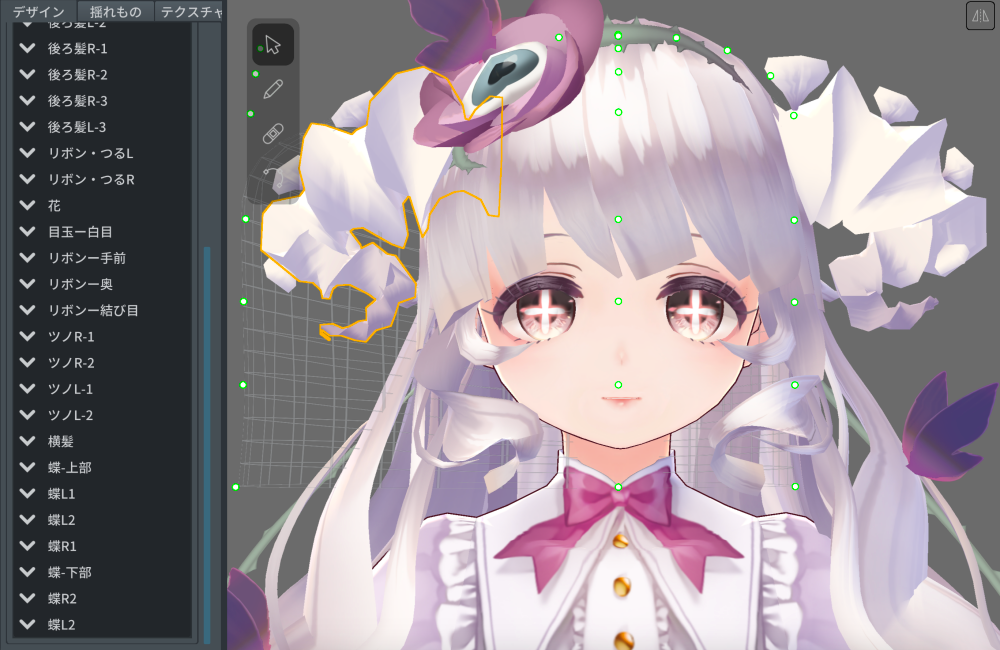 Similar system requirements for 3D and illustration productions
── I have this impression that creating 3D models requires special tools, but what are the actual system requirements?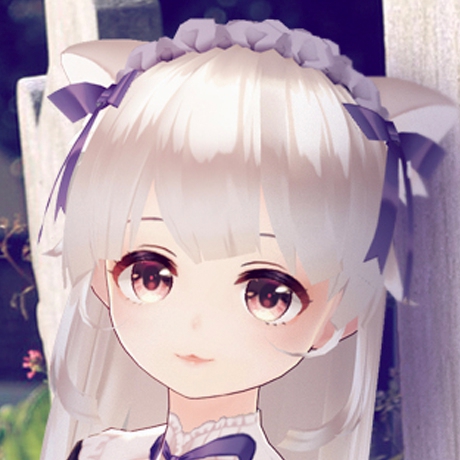 It doesn't require special tools, not really! The system requirements for both 3D and illustration productions are the same. My computer is an iMac and I'm using the largest display. My pen tablet is the usual tablet. I wanted to use a liquid crystal pen tablet, but since I have a straight neck, I don't think working with it will be comfortable posture-wise...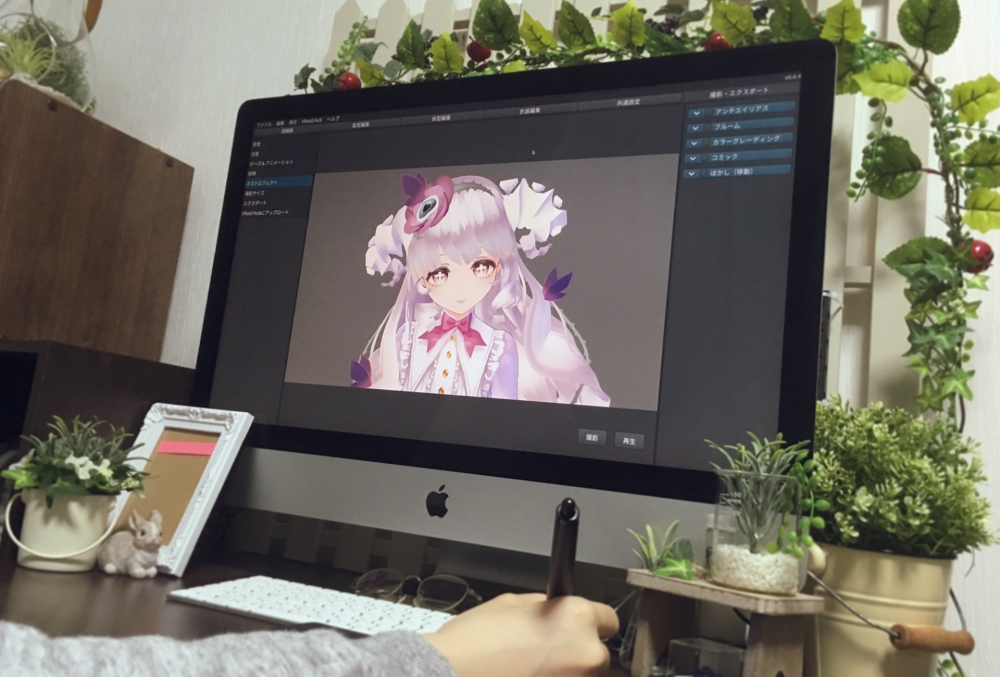 Creating 3D models for work
── You seem to be getting requests to create 3D models. What kinds of requests do you usually get?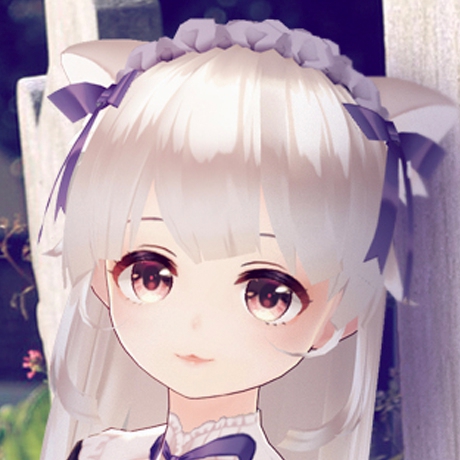 Most requests want me to create 3D models based on certain designs or to create the models from scratch. At first, most of the requests came from corporations, but lately, I've been getting requests from individuals as well.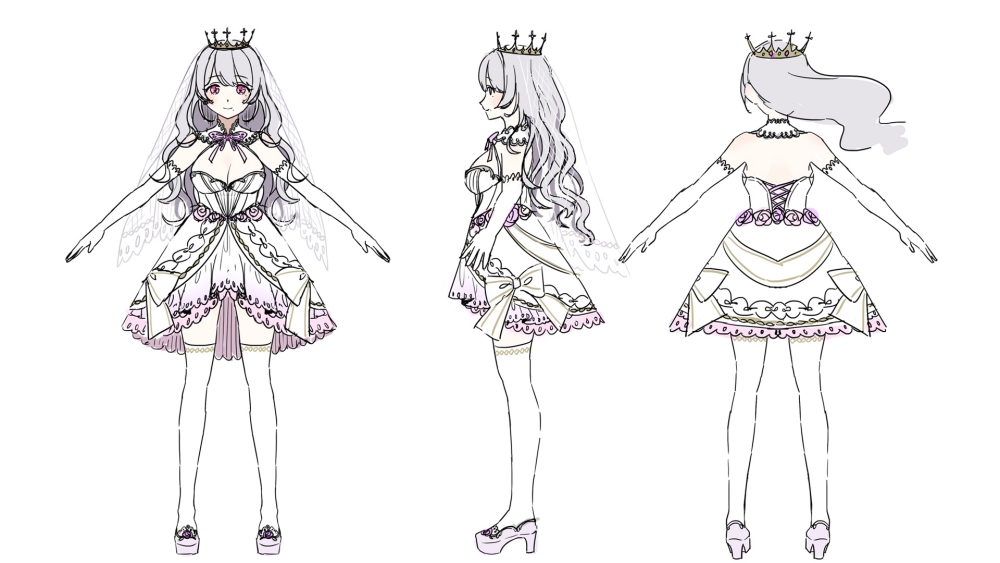 ── How many hours does it usually take to complete one character?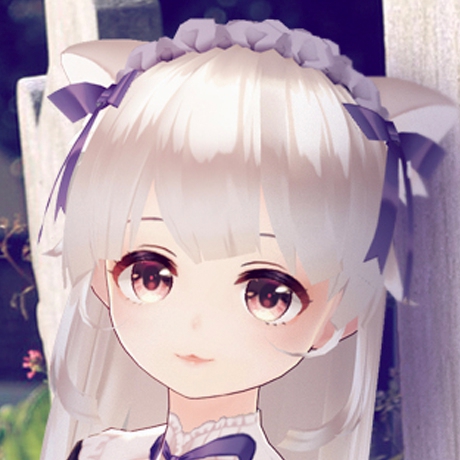 For work, I usually get a month to complete one character. It depends on the content, but if I work really fast on it, I can finish creating a character in about a week. In Noir's case, I was too focused on creating her that I forgot to sleep and it took me a little more than a week to complete her. If I work at my normal speed, I think it will take longer.

── Have you been getting more commissioned requests after you won the contest?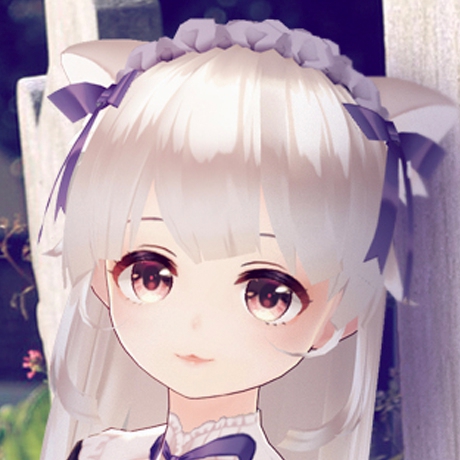 Yes, very much so. And I'm so grateful for that! I'm actually really bad at marketing and I don't want to stand out if I can help it (smiles wryly). My personality isn't exactly suitable for work.
── What was your most impressive job?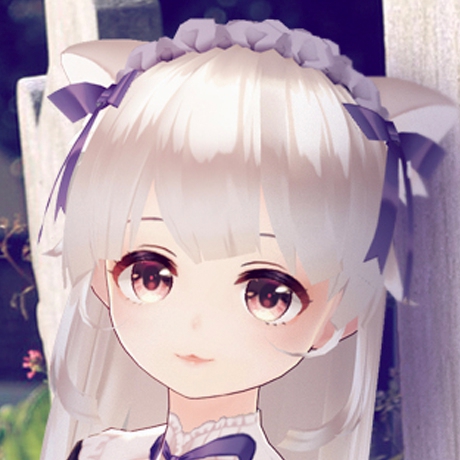 I received a request before to make a 3D model based on a three-view design. At that time, I received the request without thinking too deeply about it, but when I actually started working to create the model, it turned out to be a very difficult process.

I tried to recreate the silhouette of the design, but the outcome wasn't what I had pictured in mind. There were a lot of things that I hadn't seen coming and, eventually, I ended up asking for a deadline extension. Once I agreed to take on a request, I need to create something that looks as close as possible to my client's vision. That request made me realize the importance of judging whether a job is truly feasible or not and of acquiring the skills needed to complete the job.
── Please tell us your outlook on the field of 3D model production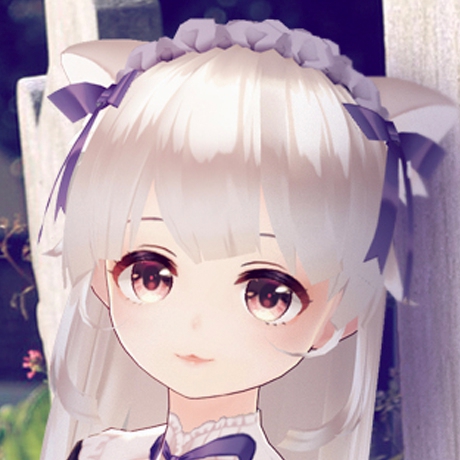 There is no real market yet for 3D models, so I feel that it's still difficult to sell your 3D models and earn a lot. Maybe when the age where one person has one avatar is finally upon us, what I'm doing now will lead to a stable job. So I think of my activities now as a prior investment.

── Any message for the readers?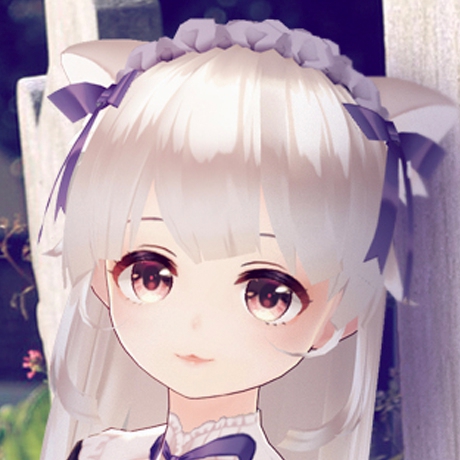 I have only one thing to say! Please try VRoid Studio right now! Please make your own Uchi no Ko ('own child'; original character)! Upload videos featuring your character, let them dive into the virtual space, make clothes for them and dress them up.

I think dressing up your character is a way to make them look even more attractive. I hope more people will enjoy the process of creating 3D models and make the field an even more exciting place to be.
Thank you very much, Kobayashi!