We asked Taiwan's Animate clerks about the otaku trends - I Don't Wanna See a Bad Ending!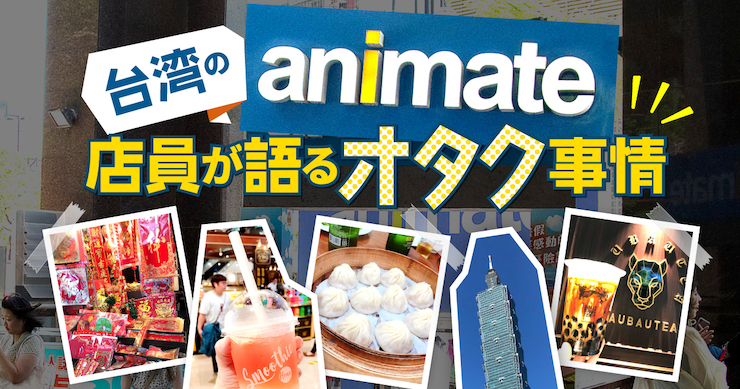 We'll be talking about
Taiwan
today, a small island that hides a very prolific otaku scene! Did you know they have entire companies printing doujinshi?!
We asked three people working at the Taipei store to enlighten us about the otaku life. Here they are:
- Kiyomizu, a clerk and robot-anime enthusiast
- Ka, a male buyer who previously worked in IT
- Ko, a female buyer whose otaku heart awakened thanks to Inuyasha
Let's hear what the fan love about Japanese content and their opinions!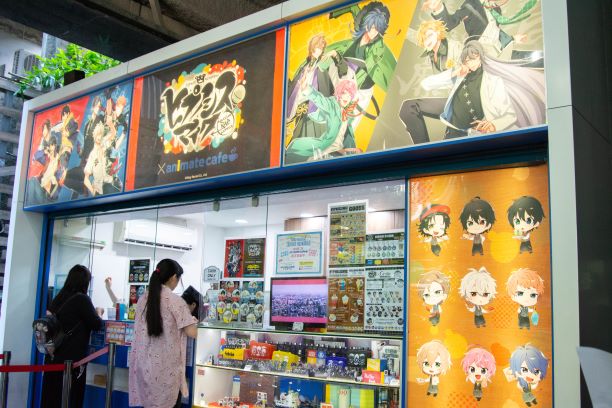 Please introduce yourselves!
Kiyomizu: My name is Kiyomizu, I am the manager of the Taipei store. I joined Animate in Japan about 20 years ago, working in many stores around the country, like the Okayama, Kochi and Akihabara ones. After 7 years, I was transferred to Taiwan.
Ka: My name is Shiryu Ka, buyer. I joined Animate from the IT section initially, more than 10 years ago. At the time, I wanted to try a job related to anime and manga, and came across this company.
Ko: Hello, My name is Sasagei Ko, and I am a buyer as well. I would describe myself as an avid reader of shonen, shojo manga and BL ("boys love") content. I started working for Animate because I love comics and being a book lover myself, I always dreamed of a job that would let me help and give advice to people like me.

All: Yes.
K: I am an otaku and love hentai content. It all started definitely in 5th grade when I first saw Inuyasha. I did not have many friends, and was quite the non-talkative type but seeing the kind of bond that the characters in the anime had lighted a fire in me. From there I started reading manga that had been translated into Traditional Chinese and came to know of BL because of a growing interest in the LGBTQ+ community.
Kiyomizu: I am older and my memories go back to titles such as Fist of the North Star. I feel like a great role in me becoming an otaku was my first visit to the Osaka Animate store. I always liked anime and manga, but going to that store in the period when the country was switching from analog to digital was the beginning of my downfall (laughs) as I started buying CDs and more merchandise.
Ka: I definitely felt something when first watching Mazinger Z, while I think the online version of Newtype was the first e-magazine I really enjoyed.

Can you guide us through a day in the life of a clerk at the Animate Taipei store?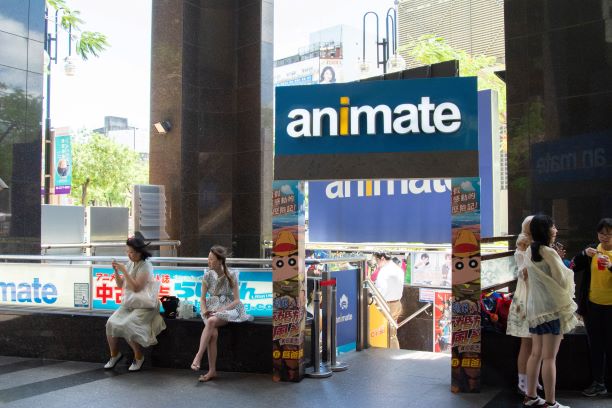 Ko: On weekdays I spend most of the time checking the supplies and the store revenue. On a day off I enjoy reading novels, manga and information about the market. I also like watching anime and writing novels myself.
Ka: Me too, I spend my time after work with games, manga and anime mostly. When off work, I go to different events for a change.
Kiyomizu: In the morning I go through paperwork, check the e-mail and how the store is doing. In the afternoon I spend most of the time meeting with suppliers, customers and clerks. About 80% of Taiwan's publishings don't have a clear release schedule, so many things just "pop up" like that, while some others are subject to continuous changes in the release date.
I see, that must be hard to keep at pace with...
Let's hear what they have to say about anime
Would you say Taiwan is a good place for anime?
Ka: No, not yet. In the '80s we used to have only 3 channels...
Ko: Popular titles like Pokemon used to be aired on those three channels on different time schedules.
Ka: Exactly! And there used to be American cartoons as well. But in the '90s, new pay-per-view channels came out, and some of those air anime 24/7. 
Kiyomizu: Those new channels have a monopoly when it comes to getting the rights for new titles...
Ka: TV used to be meant for kids, but it slowly switched to a more adult-oriented broadcasting, presenting love stories and such.

What did you use to watch?
Ka: Kimagure Orange Road! I think that most of the Taiwanese productions hinge around a strong female lead,  but I definitely enjoyed anime being portrayed from the male point of view. I can still hear the music in my head, I used to think that I'd have more luck with girls if I had superpowers too.
Kiyomizu: I watched Kimagure Orange Road and Zillion too. Oh, I remember buying the LD when I was at university.
Ka: Neon Genesis Evangelion and Magic Knight Rayearth used to be really popular after that. With the advent of the computer and the internet, the fanbase grew really quickly.
Kiyomizu:
It's like when you broadcast the same content but on different platforms: more outputs are means for greater inbound flow.
What's trending in Taiwan?
So, what is trending at the moment?
Ko: If we are talking about all ages, then the answer must be Case Closed.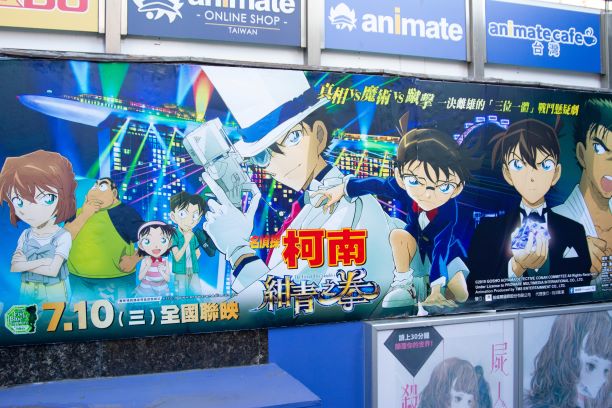 In Japan, a new Case Closed movie comes out every year in April, and it's released in summer in Taiwan, right?
Ko: Exactly. Right now as we speak. To mention other popular titles I'd say My Hero Academia and Demon Slayer. The Fate series, if you want to know about games, and Sword Art Online for sure. Girls like Idolish7 and other BL content.
Ko: I play social games in their Japanese version. It's because I can access all the info without any time lag.
Kiyomizu: Many people play games in Japanese, as they enjoy the social status of getting closer to the Japanese community, and getting releases in real-time. Many people check the releases (like in-game gachas) beforehand and buy content on the release date. People don't mind spending their money on games they love.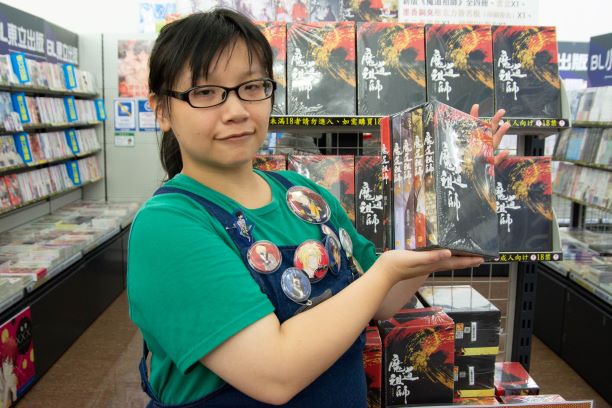 What about the titles for the male audience?
Ka: Granblue Fantasy, Girls' Frontline, Langrisser, and Azur Lane. Another famous title would be Another Eden for sure. The market is well divided between PlayStation 4 (about 60%) and NINTENDO Switch (40%).
Kiyomizu: Taiwanese customers love Japanese titles, that's why the Taiwanese supplying companies source for Japanese products. I think about 90% of the games come from our country.
Censorship laws in Taiwan are like the ones we have in Japan, so there is not much work to be done on that side either.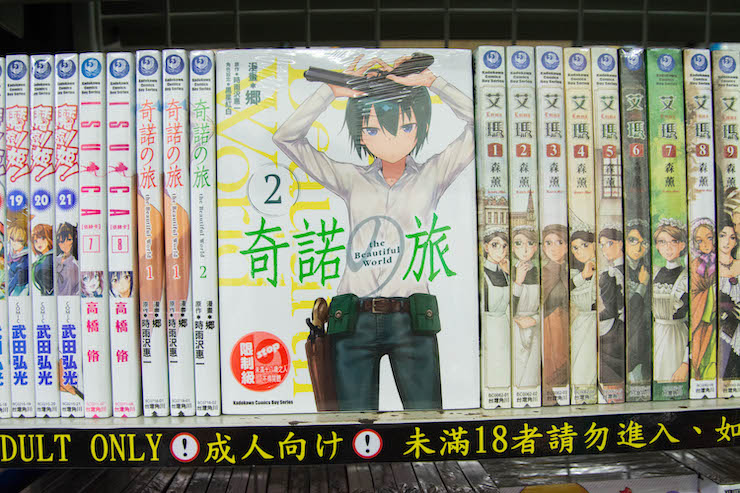 Ka: Animate customers are mostly people in their 20 and they love their favorite characters. People over 30 also love the more famous Slam Dunk, Sailor Moon and titles like those.
Kiyomizu: Yes, these customers want the Japanese original version, because they are often avid collectors. That is why we keep the Japanese versions as well as the Taiwanese. Years ago, people lamented that many traits things got lost in translation, like with different fonts, etc. But I think that nowadays the level of both translation and design has increased and that is not an issue anymore.

A bad end? I'd rather not see it
How do people get in touch with anime and Japanese content here?
Ka: We have this event, FancyFrontier (FF for short), much like Comiket in Japan. Or some other events, among them there is one centered on trading used manga and anime.
I see, like for people to even sell used doujinshi.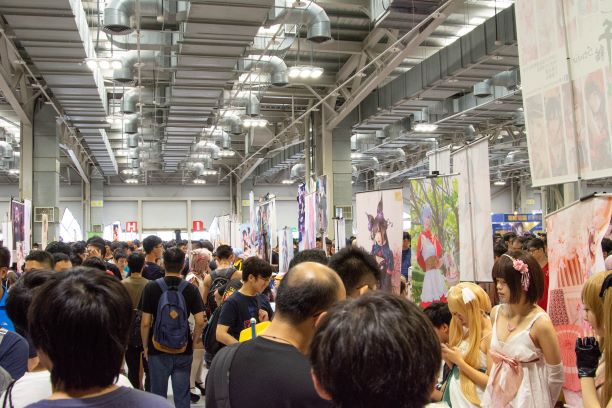 Ko: Taiwan is no different form other countries when we talk about hits among a female audience. Among BL, I think the most popular titles are the omegaverse ones.
When talking more in detail, I will say that complex stories with beautiful art are quite popular. The presence or not of a happy ending is quite important. If a love story starts off well but then takes a different direction, people either watch the ending without following the part of the story they don't like, or just drop it.
Eh?! Don't they want to know?
Kiyomizu: It seems like people read manga to take their minds off greater things and have a good time, so that is why.
Off to a new market
What will be of the otaku culture in Taiwan from now on?
Ka: Up until now it was very hard for new titles to debut in Taiwan. The market is too small and the hurdle way too high for newcomers, that is why many writers move abroad. But things are changing. Taiwan is trying to create a more welcoming environment and many creators are willing to come back.
As the original titles will grow, so will the chances for future generations, I believe.
Ko: Many people compare Taiwanese content to the Japanese one and feel like the Japanese one is superior, so they boycott their own. But now that many Taiwanese people are coming back after having started a career in Japan, things will definitely change.
Kiyomizu: Indeed, here in this store as well some Taiwanese titles are gathering some attention from the fans, like the game You can eat the girl.
Taiwanese content is born mainly from creators who have a strong influence from Japanese content, so it will be fun to see how the market evolves from now on.