2 Artists Stand Together: LAM's First Solo Exhibition "Eyes & Thunderbolt" - Can Design Stifle an Illustration?
A Picture's Value Isn't in How Long It Took to Make, but the Urge to Make It
What made you want to be an illustrator?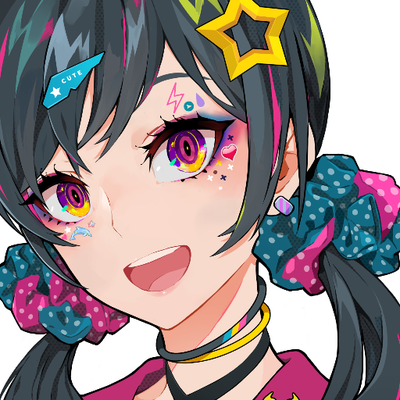 Since I majored in graphic design in college, I wanted to work in an advertising company as a designer. But then I started to think what I really wanted was to draw. So I imitated the careers of my favorite illustrators and started out at a game company. Although, I was doing UI design and graphic design rather than illustration.
So you weren't an illustrator.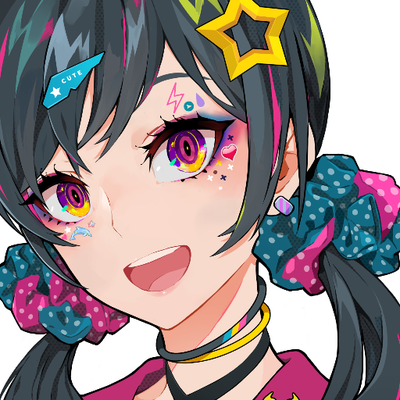 I used to be really bad at drawing, and that's not just me being modest. But by chance I made the acquaintance of You, Kei Mochizuki, and POKImari at an event, and the first time we went to dinner, I had this burning desire to be like them. I wanted to stand at their level. So I practiced constantly while I was working.
That must have been difficult.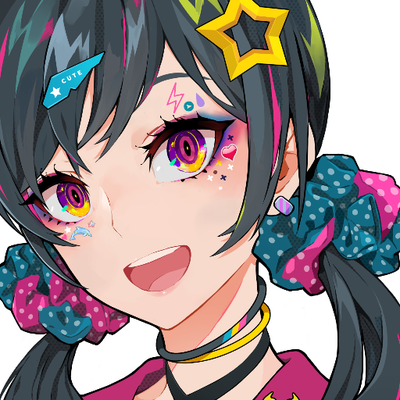 I was working 5 days a week, so I could only dedicate my mornings and nights on weekdays, and Saturdays to illustration. But I knew I'd never catch up to people who were drawing seven days a week at the same speed. So I kept drawing, trying to draw at least one second more than them, and sleep at least one second later. For a year, 365 days, 24 hours, all I thought of was drawing. I told myself I had to keep looking ahead, keep looking up.
And did your style change in that year?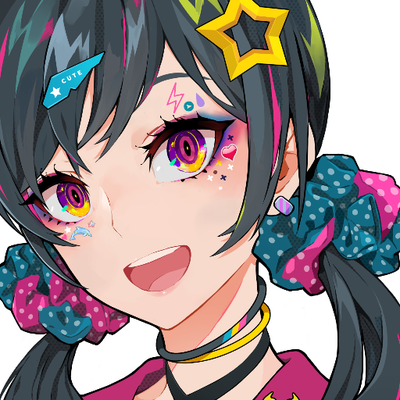 It did! Until then I thought that a picture was something that took a week to draw. So I couldn't believe people who could upload a picture in a day.
I thought that the general flow of drawing, the lineart, adding layers, coloring, adding shadows and effects and finishing it, was my specialty, something I was good at. I thought it's what everyone would praise me for. But at some point I was super done with that process (haha), so I just merged all the layers and drew that way. That illustration is the exhibit called "Jannu oruta."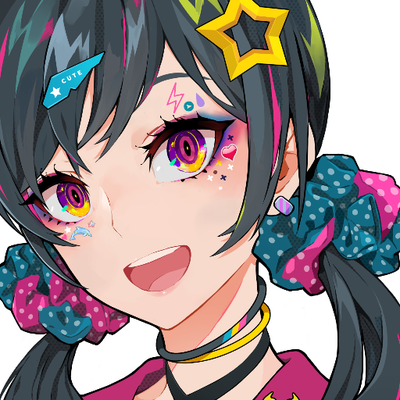 I tried drawing one like an oil painting, and I'm not sure what clicked, but it was just easy to draw and fun. As a piece of art there are plenty of places that are still rough around the edges, but I uploaded it anyway. And it got a really great response, so I started to realize rough was all right. At that moment the gears started turning, and my way of thinking was reset. Pictures aren't about time, they're about impulses.
I'm the type of person who just makes things worse the more time they spend on it. When I'm taking a lot of time, my gears probably aren't spinning as they should, and I'm not getting into the picture. I've got to be drawing before I even realize I'm drawing. You often hear about creators who wait for inspiration to come—I'm one of them.
Isn't that hard to control?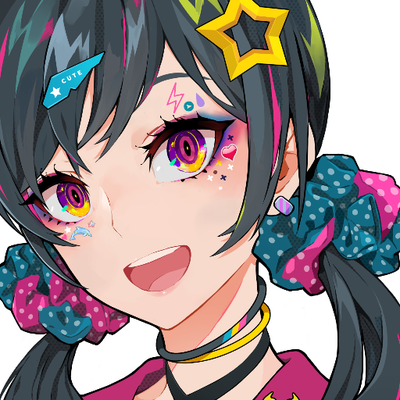 Of course at my roots I'm a logical person, and there are deadlines when I'm working with clients, so I come up with a schedule and use it. But there are times when I get an idea and can draw right away, and times when I need to wait a week. The Tokyo Chronos package art for the PS4 version exhibited here only took me two days, since inspiration struck.
This Exhibit IS LAM
What is it you want to try next?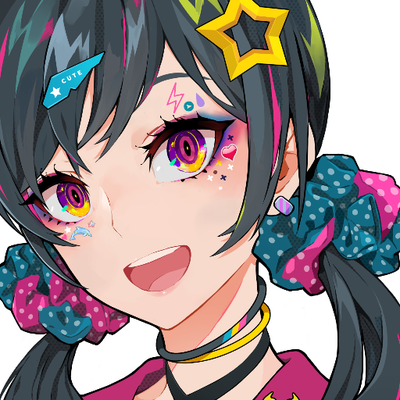 I want to go into genres I haven't yet. Anime, games, figures, etc. And clothing, too.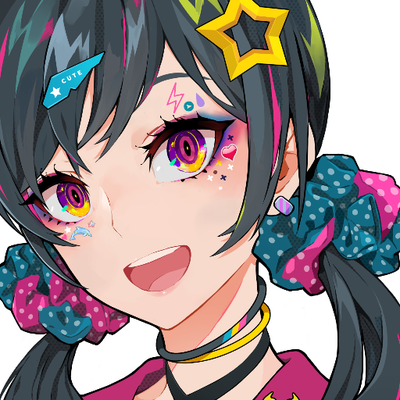 I'm an illustrator, but I'm blessed with some amazing staff in Rai Rai, like Katou. I want to try things I can do on my own, but I also want to try things I can't. The motorcycle was an idea that I definitely wouldn't have had by myself. As long as I can keep making interesting things with Rai Rai, I'm happy with whatever comes my way.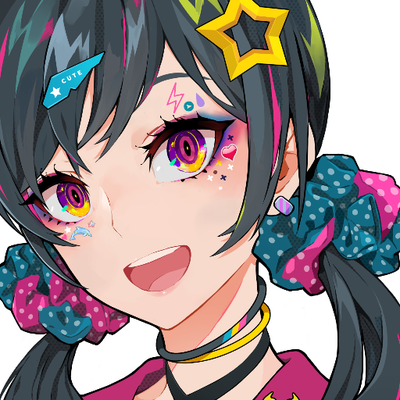 I also really like Asian art, so I want to learn more about classical Japanese art and use it in my work. I made the Raijin exhibit consciously thinking about Japanese paintings. But it didn't turn out so great (haha). I was supposed to cut it off closer to the right edge, but I didn't have the guts.
About a week has passed since the opening. What are your thoughts?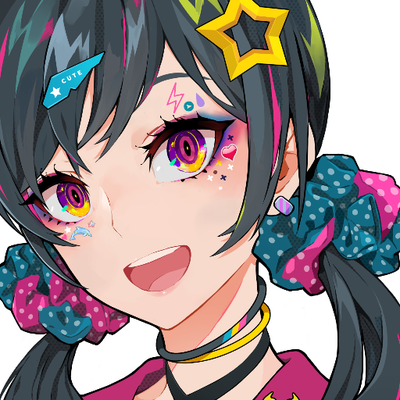 Going to the venue, I was really grateful to the staff. I fully understand that we were able to do this because of the support of so many people, including of course TWIN PLANET and Pixiv. It would have been impossible with just Katou and I.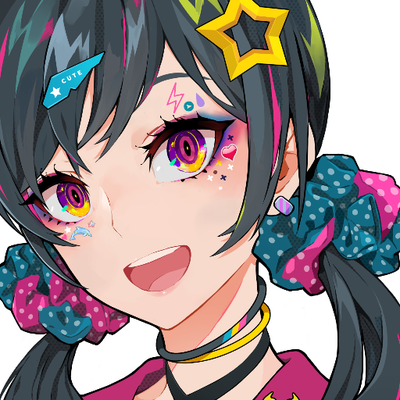 I think my exhibition was about 100 times more annoying than other artists' for everyone involved, but I could tell that the staff was being so helpful because they felt it was worth doing. Everyone worked together to make this a great exhibition, so the first thing I felt was a sense of gratitude and achievement.
I was worried about whether I should do this or not right up until the end (due to current events). However, the gallery said they would be very careful with their safety measures, so we were able to set up the space.
The autograph session ended up being canceled, but many people came, and there were a lot of people who posted photos for those who couldn't.
Seeing the reaction, I felt I'd accomplished exactly what I wanted to.
You felt everyone got the message you were sending.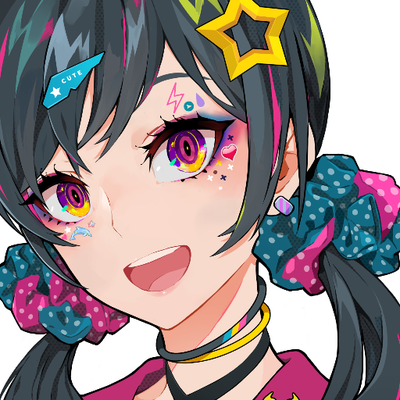 That's right. I wanted this exhibition to be a space for "Eyes and Thunderbolt," not just a box with pictures. I wanted there to be meaning in coming to see it. When making doujinshi in a time where you can see lots of illustrations for free, people who make the effort to come to a venue, take an expensive book in their hands, and pay to purchase it are really incredible. So I wanted the book to have value. And at the same time, I wanted to offer an exciting experience. I hope everyone can truly get the most out of viewing these illustrations when they come here.