"100 Internet Buzzwords" - Throwback to 2019: Interview with Izumo Itō, creator of the meme "Shamiko is a bad girl." - The prize goes to a line never once spoken?!
"100 Internet Buzzwords" is a project powered by pixiv Encyclopedia, in collaboration with Nico Nico Pedia. The two websites have joined forces to analyze the number of visits to each entry page in 2020 in order to determine the most popular buzzwords of the year. Before the winners are announced on December 15th, let's hear from last year's winner of the niconico Award! Introducing Izumo Itō, who created the work from which the prize-winning meme, "Shamiko is a bad girl", was derived! 

What's the tea on "Shamiko is a bad girl"?
The line "Shamiko is a bad girl" comes from the four-panel manga series, The Demon Girl Next Door, which is serialized in Manga Time Kirara Carat. The phrase isn't actually featured in the original work, but is something that magical girl Momo Chiyoda might say to the demon girl, Yuko Yoshida (nicknamed Shamiko). And so the meme spread.
Thoughts on Its Nomination: "Why?"
── The line "Shamiko is a bad girl" was never in the original and is actually unofficial fan-made content that went viral in the blink of an eye. How did you feel when you heard that it had been nominated for "100 Internet Buzzwords"?
Izumo Itō: When I found out the line had been nominated, I was happy that it was in popular discussion, but I naturally wondered, "Why?". I drew out my feelings in the form of the protagonist, Shamiko, on the phone, asking "why". When I published it on Twitter, I was happy that it got a lot of engagement. 
── And then "Shamiko is a bad girl" was voted as the "Most Viral Buzzword of the Year" in a survey of Niconico users and it won the niconico Award. How do you feel about it winning this award?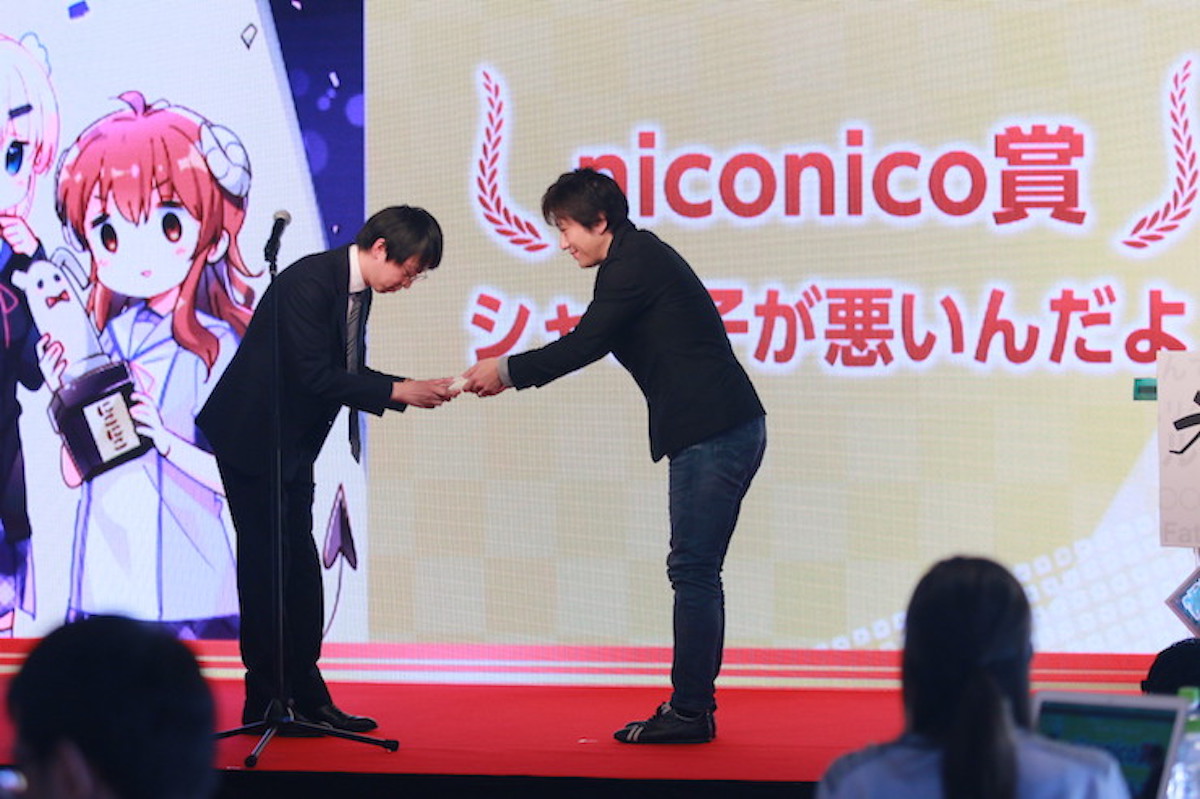 Izumo Itō: While I, the creator of the original work, accepted the trophy, it's actually a wonderful creation that could only go viral thanks to the staff, the voice actors, and the fans. So I think it's an award to everyone. I'm incredibly happy that from here out, there are so many fans on the internet who live for Shamiko's shenanigans. 
── What is your most vivid memory from last year's event?
Izumo Itō: My editor is originally a fan of Nijisanji, and he was able to appear on stage with Era Otogibara, the VTuber. He's since become a fan of how splendid Era is, so I'm really grateful for that. I haven't asked him, but I think he might've even sent her Super Chats.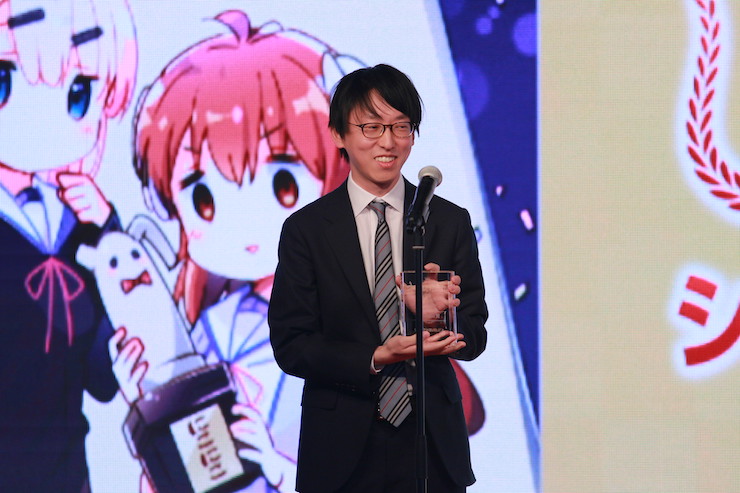 This Year's Nominated Buzzwords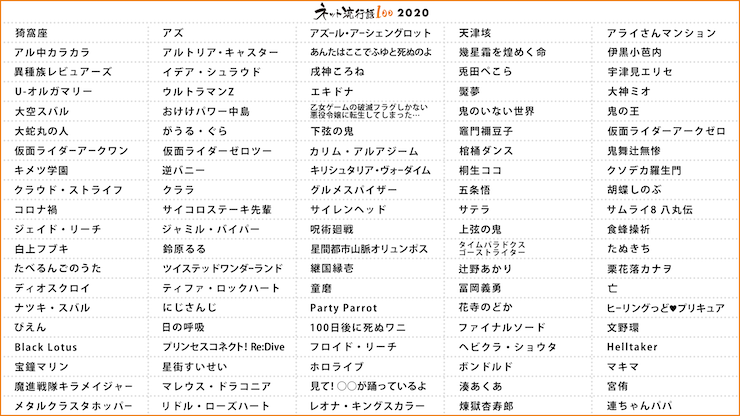 ── This year's nominations for "100 Internet Buzzwords" are taking the popularity growth of each nominee from last year into consideration, putting stress on the trends of 2020. What did you think of the nominations?
Izumo Itō: I see a lot of buzzwords featuring VTubers at the height of their popularity, trendy manga and games, and more, so I think it's really wonderful that Shamiko isn't on the list this year.
I get the feeling that the coronavirus has really affected social media. Up until now, the internet was primarily focused on the trends of young people. People who didn't previously use social media are now online, so the extent to which things are shared is even broader now. 
── Are there any buzzwords that have caught your eye?
Izumo Itō: Party Parrot and "Taberungo no Uta" (a meme featuring Tsujino Akari from The iDOLM@STER in songs about apples) are classic memes from my time as a student. I feel like there's been a resurgence of old Niconico videos. Niconico is a space where it's easy for fans to make derivative works of the original meme. As users gradually flesh out a concept little-by-little, the meme's evolution frequently changes by the 2nd or 3rd iteration. There's this sort of chaos on Niconico and in internet memes in general, in the sense that it's hard to explain why it's funny to people who don't get it, but it's hilarious all the same. I think this is a good thing.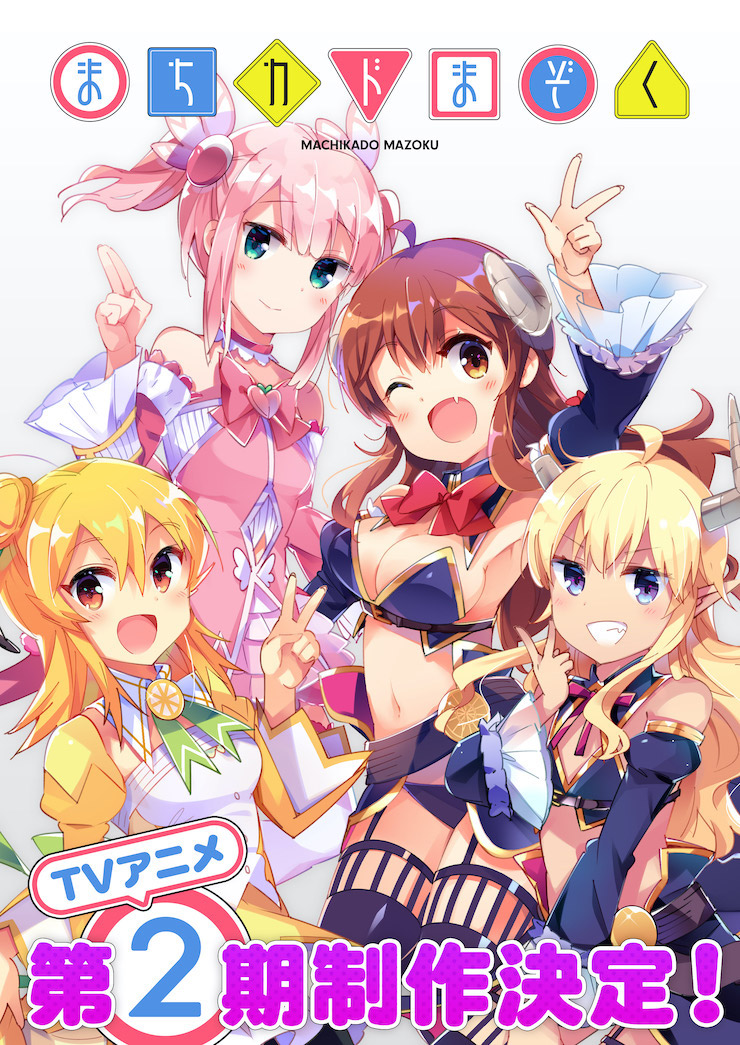 Join the campaign with #年末だしネット流行語予想しようぜ
Can you guess what buzzwords will be awarded this year? Tweet your guess from the "100 Internet Buzzwords" website and get the chance to be among the 10 lucky winners of a 2,020 JPY Amazon Gift Card! Moreover, if you can guess the winner, you might also receive "something" related to the winning buzzword...!
More details here (Japanese only)
(Tweet using the #年末だしネット流行語予想しようぜ hashtag)


Entries accepted between November 26th (Thu) to December 15th, 2020 (Tue) 19:00 JST.