Illustrator BerryVerrine tells us what triggered their art style changes - "I don't mind shaking up my aesthetics."
Interview by Ichibo Harada
Illustrator BerryVerrine is holding their first solo exhibition, U.V.W., at pixiv WAEN GALLERY in Omotesando, Tokyo through January 29th, 2023. There, you'll find roughly 90 of their original and commercial illustrations on display.
BerryVerrine is well-known for not only their powerful compositions and use of color but also their first art book, SPECTRUM, which was released in December 2022. Over the years, this artist's style has undergone a series of drastic changes. We asked them about the timeline of when these changes took place and whether they've got any qualms about those changes.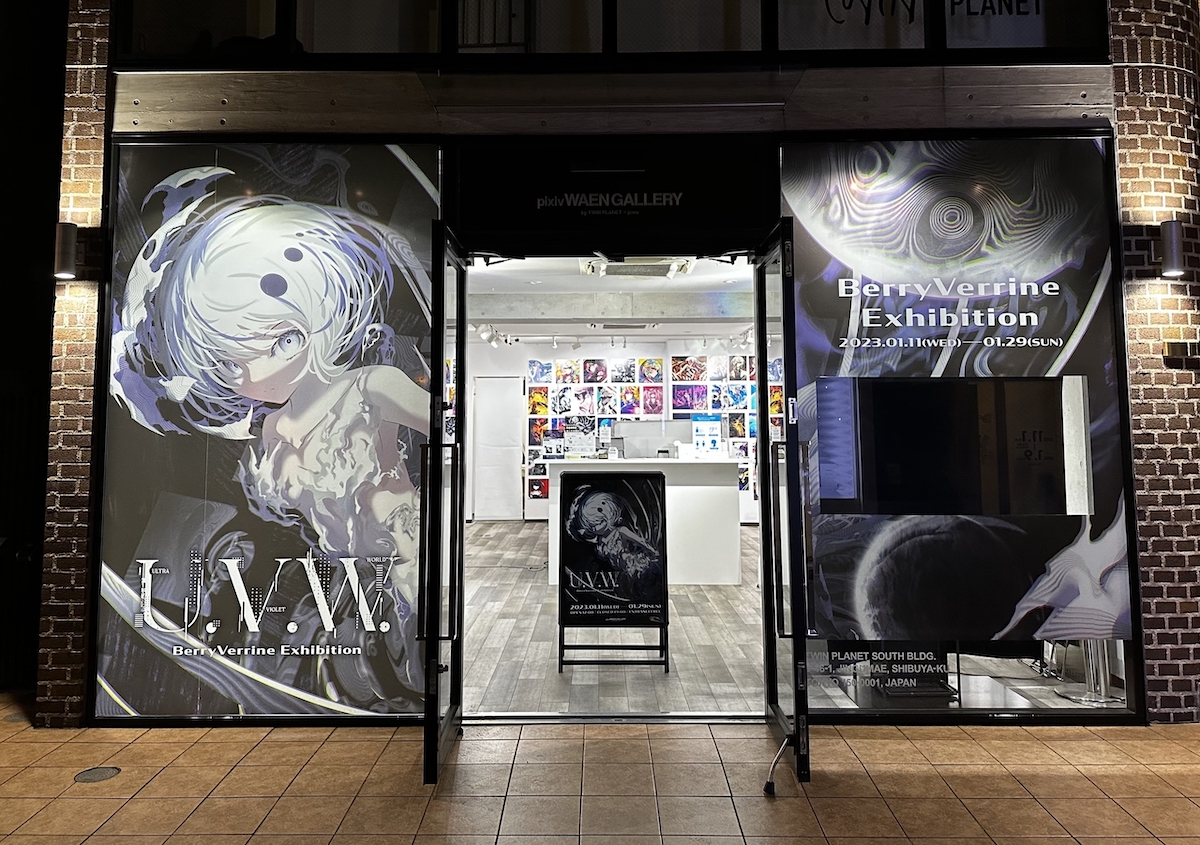 Things moonlighting as an illustrator taught me
── Tell us how you broke into the world of commercial illustration.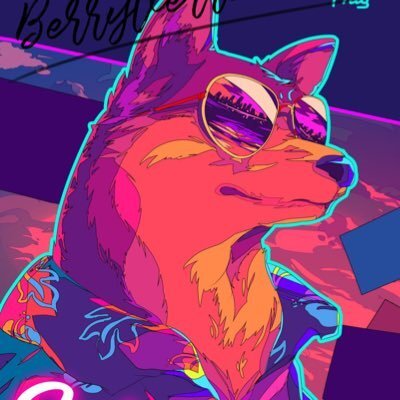 I think I got my first paid commission around 2017. My art style at the time catered to foreign countries, so my client was from outside of Japan. I began to receive more and more requests from businesses, and up to this point, I had been in charge of clothing design, CD jacket illustrations, official fan art, and so on.
── Have you always wanted to be an illustrator?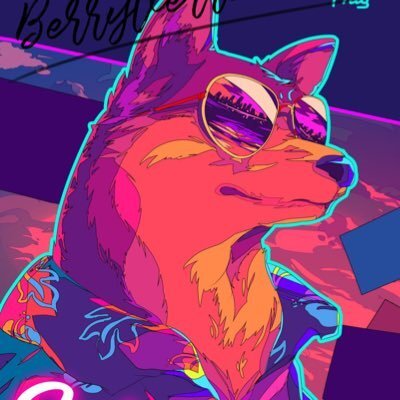 Originally, I intended to look for work in a different field, but shortly before beginning my job search, I realized that I was better suited to drawing and decided to become an illustrator. It wasn't until then that I started taking drawing seriously, so I've got a pretty casual background. (laughs)
── So you started working as an illustrator at a company?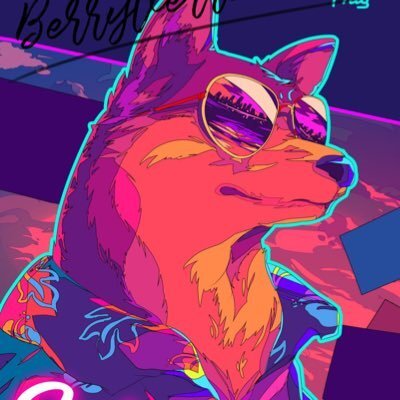 I set out, portfolio in hand, to look for a job at a company, but things, unfortunately, didn't go as planned. One company, however, reached out to me, saying that while they wouldn't hire me as an illustrator, they could still offer me a position in another department where I would use other people's illustrations for other types of work. I still work in that same industry to this day. That's why I technically just moonlight as an illustrator.
── Interesting! Any plans of going full-time?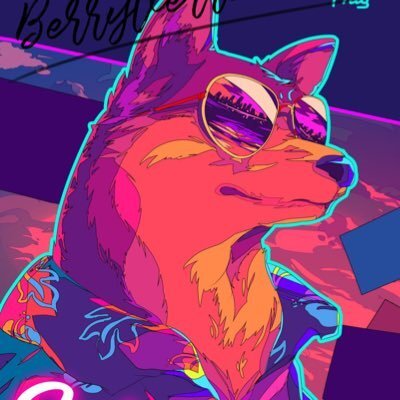 As far as workload, I've managed to find a balance between both my main job and my freelance work, so it's not really on my mind right now. However, if the profits from freelance work ever become higher than the income from my main job, then sure, I may consider becoming a full-time illustrator.
── Did working in an illustration-related field give you any insight into the world of illustration itself?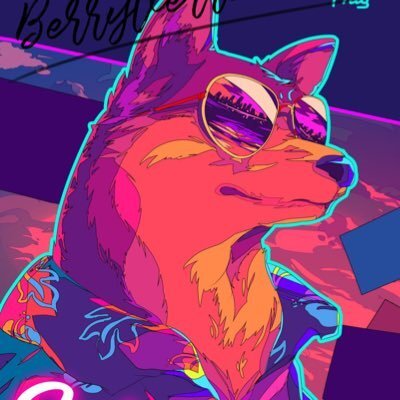 It taught me that data structure should never be too complicated. In my day job, I sometimes have to check the illustration data of other staff members, and just cracking the layer structure can be so hard. I want to mitigate that kind of effort as much as possible, so I try to create data that is easy to decipher, by clearly naming the layers and such.
Originally, I drew in a cartoony style
── Looking back at your first posts on pixiv, your illustrations had a cartoony style to them, didn't they?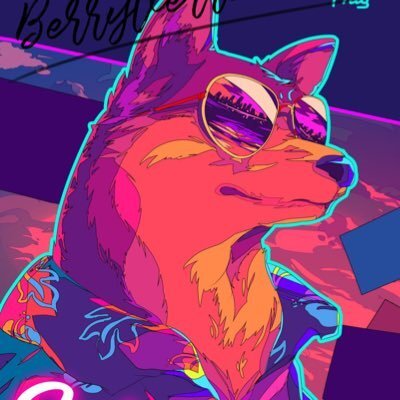 I mainly drew chibi characters, not just because I liked them, but because that's all I knew how to draw, which was honestly the biggest reason. I couldn't draw much then, but I was relatively happy with my chibis. After considering where I could make the most use of that style, I decided that my art should cater to countries other than Japan, and I adopted an art style and color palette that I thought would be popular overseas. However, I also wanted to try new things, so I increased the head-to-body ratio of my characters to give them more of a Japanese manga and anime feel.
── From there, your style went through many evolutions: the neon-like colors of the 1980s, vivid hues, and even your current style using black and white for the background as well as a limited color palette.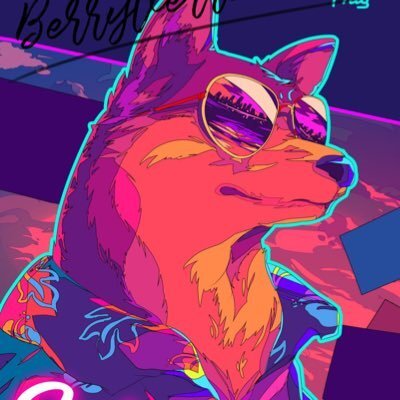 I change my art style whenever I feel my technique is lacking and come across work that positively shocks me. At one point, I began to see more and more 80s-style art in my timeline, so I let that influence me. However, I don't think any particular artist's style or use of color influences me anymore. I occasionally use the human body as a reference, for example, keeping in mind how real-life noses appear when viewed from a specific angle.
── Do you think developing your own style is what stopped you from being influenced by other artists?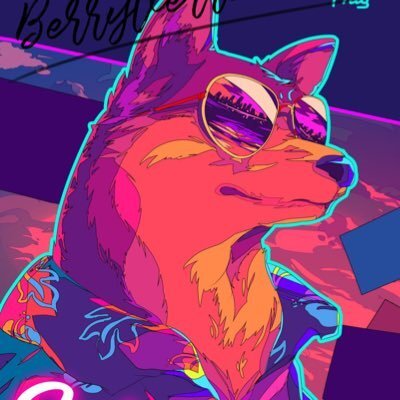 Nowadays, effects and abstract art* are what I'm most interested in rather than characters. I like to dress my characters in effects and abstract shapes, and there aren't many other artists who share my aesthetic. That's why I'm no longer influenced by other artists.
── I see. In the same way bishoujo illustrators often have the impression of wanting to draw things that will make viewers think it's adorable at the first glance, is there anything you'd like your viewers to feel when they see your illustrations?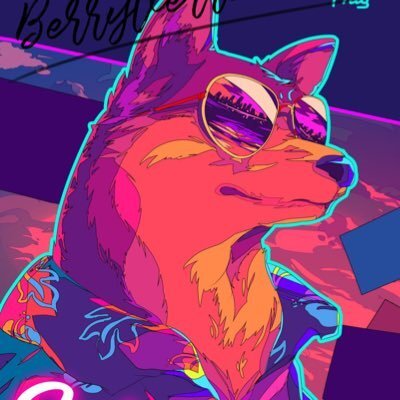 I'd like everyone to put their own spin on my artwork. People often tell me "I don't really get your art, but it looks kinda amazing." (laughs)
── For your first solo exhibition X, held last year, you commented: "I have often wondered what is it that I want to paint, and I'm still wondering to this day." Could you tell us more about that remark?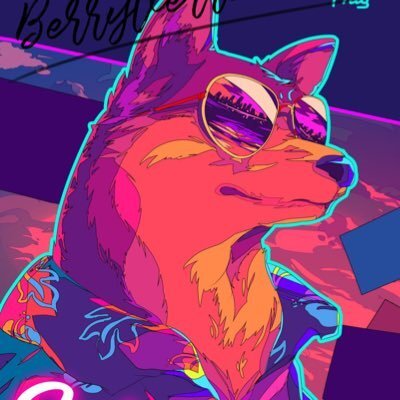 My previous solo show explored how my style has evolved over the years and how it became what it is today. As an illustrator, I've gone through many style changes, and something new may emerge in the future. That's why I can't confidently say, "This is my style now," which is what prompted me to make this remark. However, out of all the aesthetics I've tried, this is the one I've stuck with the longest. For the time being, I'd prefer to continue maturing my current style rather than make drastic changes.
The most important aspect of planning an illustration is the rough draft
── What part of the illustration process, such as rough drafts, line art, coloring, and so on, do you devote the most time to?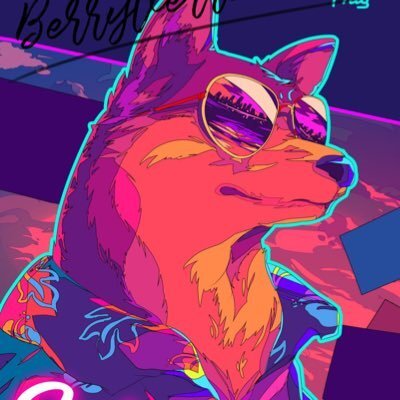 Definitely the rough draft. It's the blueprint that theoretically determines how convincing the end result will be. Sometimes I change up the base sketch along the way, but other times the draft and the fair copy turn out to be identical.
However, while the "flow" of the illustration is determined in the drafting phase, I quite often don't know what elements to use to create that flow. But it usually doesn't matter because as long as the flow's there, everything's fine.
── What do you mean by "flow"?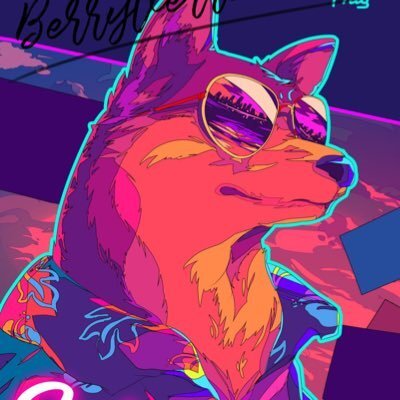 It's a way of guiding the viewer's eye through the arrangement of objects, for example by creating radial lines, spirals, and so on. You can choose what objects to draw later as long as you can guide the viewer's gaze as planned.
── You mentioned how a draft is "the blueprint that theoretically determines how convincing the end result will be." Where do you usually begin when sketching drafts? The colors? The composition?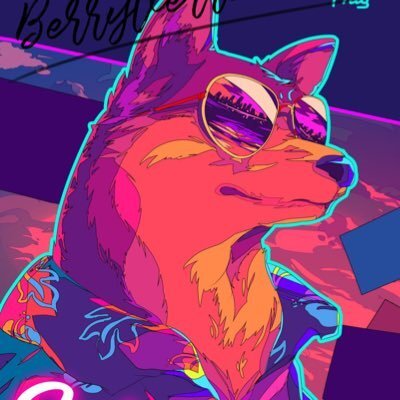 My drafts are usually arranged around technical elements and themes. For example, I might start with a specific color or element at a specific angle, then come up with a nice flow. However, when I want to use a specific symbol, I try to come up with a suitable flow and composition around it.
── Could you use one of your works as an example?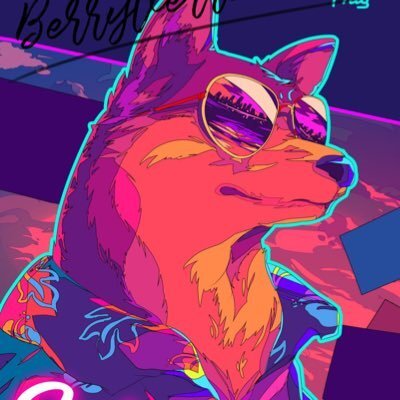 Sure, let's take a look at the cover of my art book. Since this is a commercial art book and not a doujinshi, I wanted both the composition and flow to be quite straightforward. As a result, I paired the character's bust-up with a radial flow. Still, a completely frontal pose would make her appear too rigid, so I twisted her body and shifted the center of the radial flow. I placed a black cube there and began expanding the radial effect from the cube.
── You mentioned how you're more interested in drawing the elements surrounding a character rather than the character itself, but it sounds like most commissioners would ask you to make the character stand out over everything else. How do you make a character stand out from its surroundings?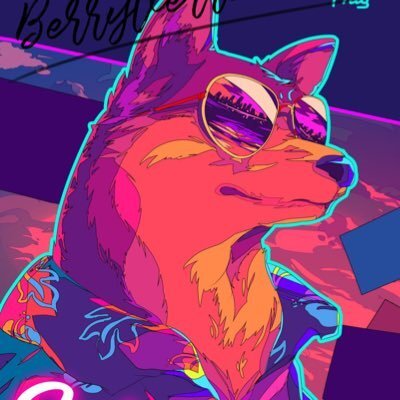 I use the lighting and the flow of the illustration to highlight the character's face. This time, I made sure that the viewer's eye naturally gravitated to her face by illuminating it.
The importance of messing around with color palettes
── What is your software of choice?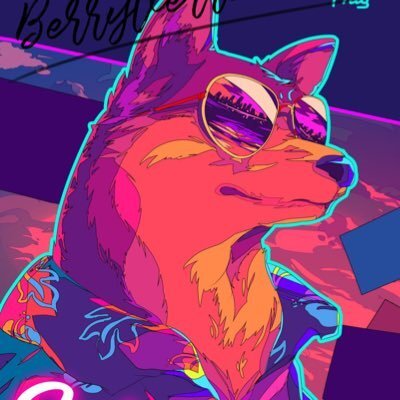 I use CLIP STUDIO PAINT for the majority of the process and Adobe Photoshop for the final touches.
── Using highly saturated colors in an illustration can make it look a bit sloppy and childish. How do you avoid this?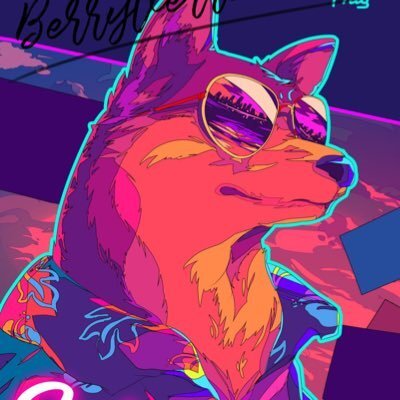 In the last few years, I've been using black for the backgrounds because it allows me to make the illustrations look high-quality even when using saturated colors. In my artwork, I tend to use black and one or two bold colors. A white or black background enhances and emphasizes this contrast.
── It's true that many of your recent works have black or white backgrounds.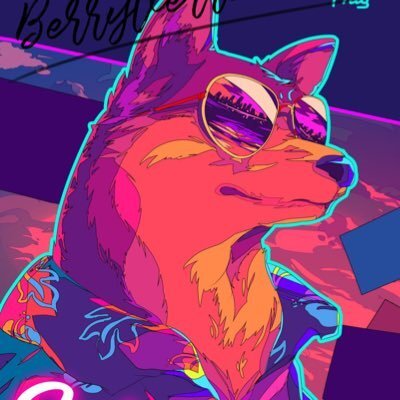 As a means to awaken my imagination, lately, I have been trying to draw motifs that seem to blend naturally into the background, without the boundaries of line art.
── Your use of color in your illustrations is impressive. How do you come up with ideas?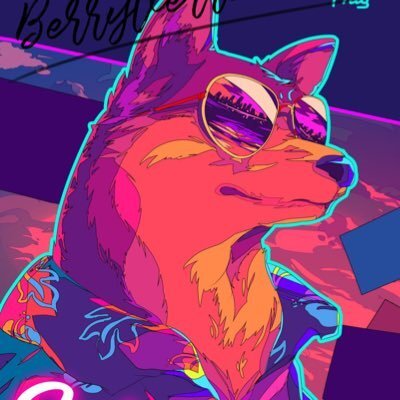 I believe that messing around with color palettes is essential. Sometimes I use the most saturated color I can find and experiment with various color corrections, only to be surprisingly pleased with the end result. Having the courage to deviate from the original plan of the illustration to try something new is bound to lead to fresh discoveries, regardless of whether you're actually going to use the technique in your illustrations.
A solo exhibition including acrylic and metal pieces
── Tell us about your current solo exhibition, U.V.W..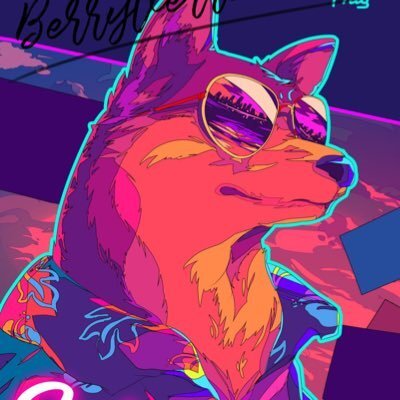 The title stands for Ultra Violet World, as in the UV rays that are invisible to the naked eye. This name is a play on the title of my art book, Spectrum, which refers to the different wavelengths produced by a light source.
── The girl in the main visuals looks a bit like the girl on the cover of your art book.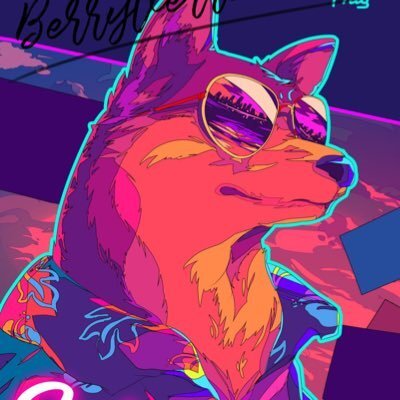 Each chapter of the book has a cover illustration that features a recurring character. I thought a purplish color would make the "Violet" in the title easier to understand, but I eventually decided on a bluish shade with white as the base color because I thought it would look more elegant.
── I've heard that some of the featured artwork was created through a special process.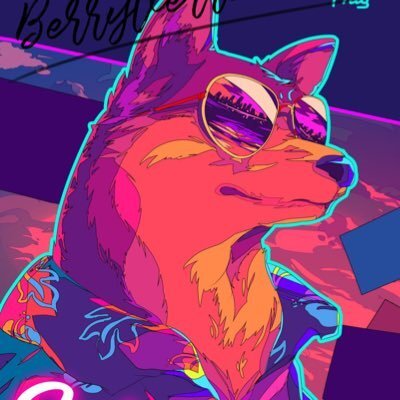 Yes, some of the pieces in my exhibition make use of acrylics and metals. How drastically different the same illustration can look depending on the base material is something I learned at the pre-exhibition meetings!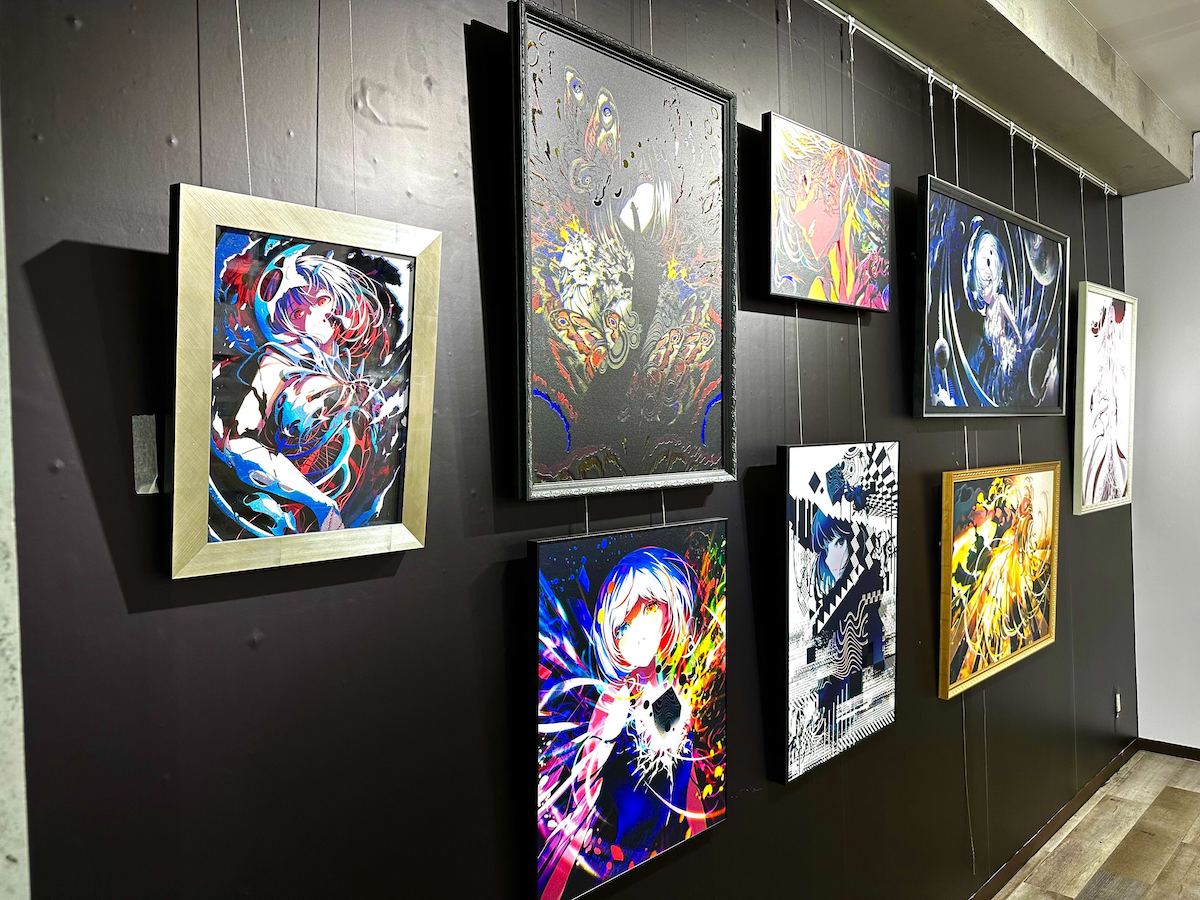 ── What are your future plans as an illustrator?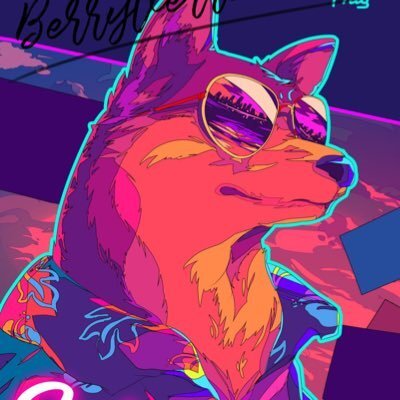 My first answer will be plain and simple: I'd like to become better at drawing. Another goal of mine is to research the concept of "artworks as products" and expand my range of work. Up until now, I've specialized in one-off pieces, such as CD jackets and the like. These artworks unfold on a single piece of canvas, and they allow you to push the boundaries because that canvas has a beginning and an end. However, other types of art ー illustrations of game characters and such ー must be consistent regardless of the background, right? So I'd like to make my one-off illustrations even more powerful while also broadening my scope of work to include illustrations that can be used as assets.
BerryVerrine's solo exhibition, U.V.W., is open through January 29th!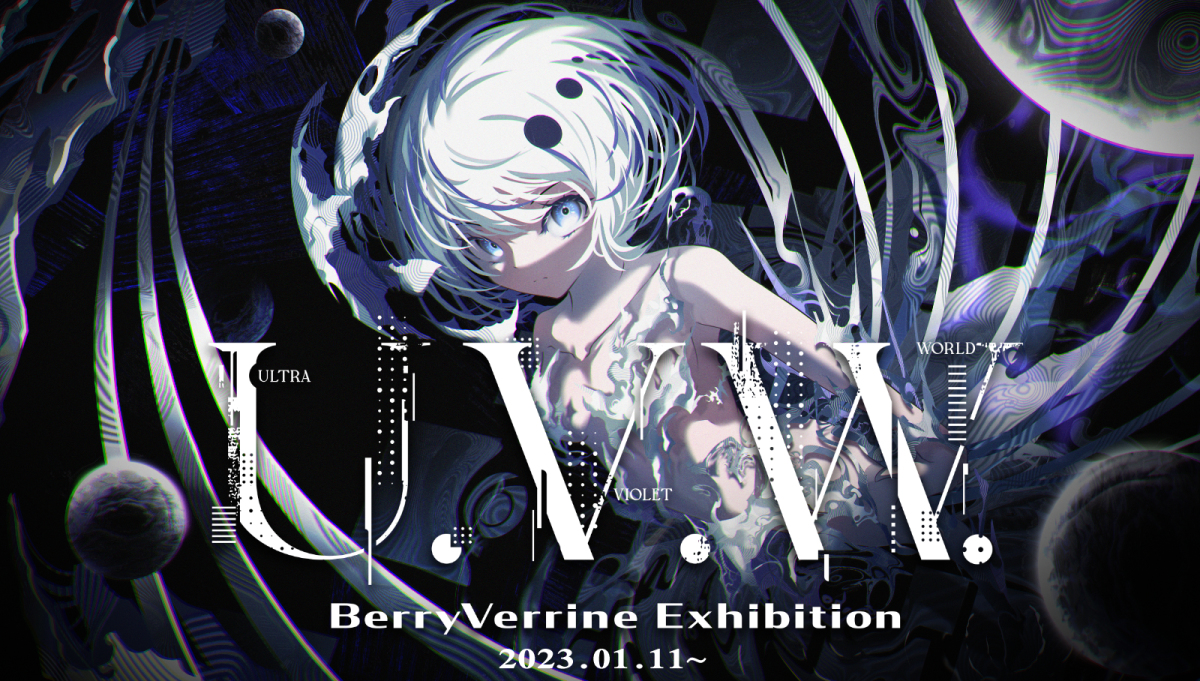 The artist themselves oversaw and directed the line-up of the show, which includes some acrylic and metal pieces. We hope you will visit the exhibition space and enjoy BerryVerrine's signature vibrant colors.
Dates: January 11th (Tue.) to January 29th (Sun.) 2023
Days closed: None
Free Admission
Address: Tokyo, Shibuya City, Jingumae, 5 Chome-46-1 TWIN PLANET South BLDG. 1F
Hours: 12:00 p.m. to 7:00 p.m.
>>pixiv WAEN GALLERY Official website<<
Merchandise is also available online!
Some of the merchandise sold at the exhibition will be available on BOOTH. The lineup includes metallic and acrylic artboards, mouse pads, and more, all featuring BerryVerrine's illustrations.