Finally Released as a graphic novel! (Though not much has changed) - Why Female Otakus Relate So Well with Fujoshi no Tsuzui-san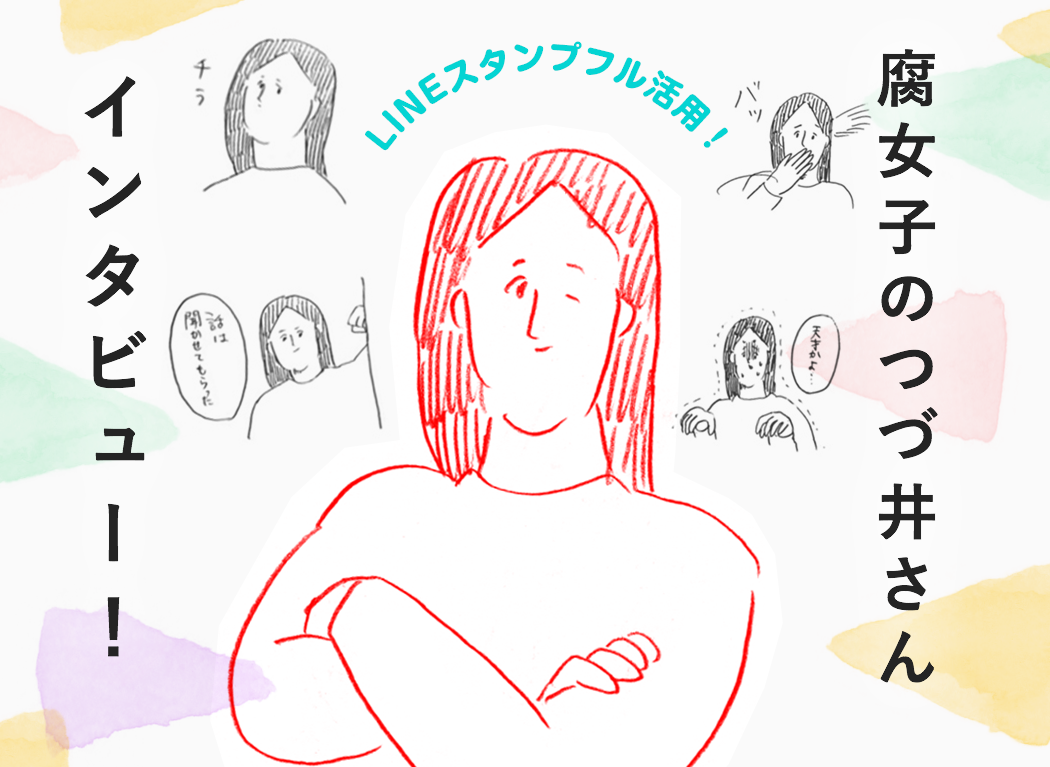 "Fujoshi": a term to describe females who find elegance in male characters having great fun and "whoop whoop"-ing together.*
Fujoshi have recently appeared in many kinds of media, but other than what they're known as, it seems very little is really understood about them.
We heard that the autobiographical comic diary, Fujoshi no Tsuzui-san which details the daily life of Fujoshis has been gaining popularity on "pixiv Essay"!
The author, Tsuzui, refers to herself as "just a Fujoshi." Let's take a peek into her life...!
* Though "Fujoshi" can be defined in many different ways, we'll be going with this definition for the purpose of this article.
The joys and sorrows of Fujoshi, as drawn by Tsuzui
Fujoshi no Tsuzui-san is about the main character and author, Tsuzui, along with her friends, as they "ship" males together, and shows how their imaginations get wildly "creative" for the purposes of their hobby.
One example is how they used masking tape to mark the heights of her favorite characters on the wall to get a real sense of their height difference (at 4 A.M.)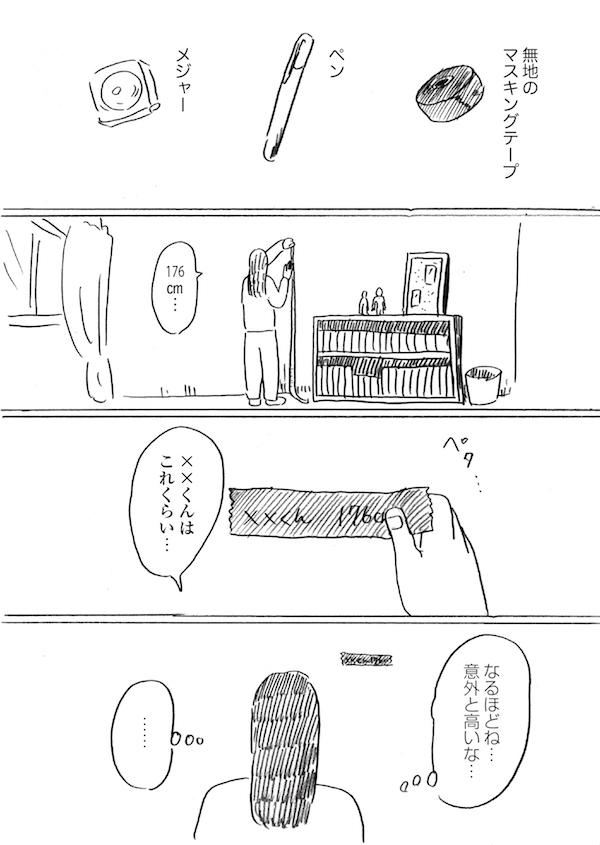 ▲ Tsuzui, Fujoshi no Tsuzui-san (pixiv Essay), Chapter 1
Or when she hears that a semi-double bed size is the common choice for a male living alone, and buys just that (She is a female living alone).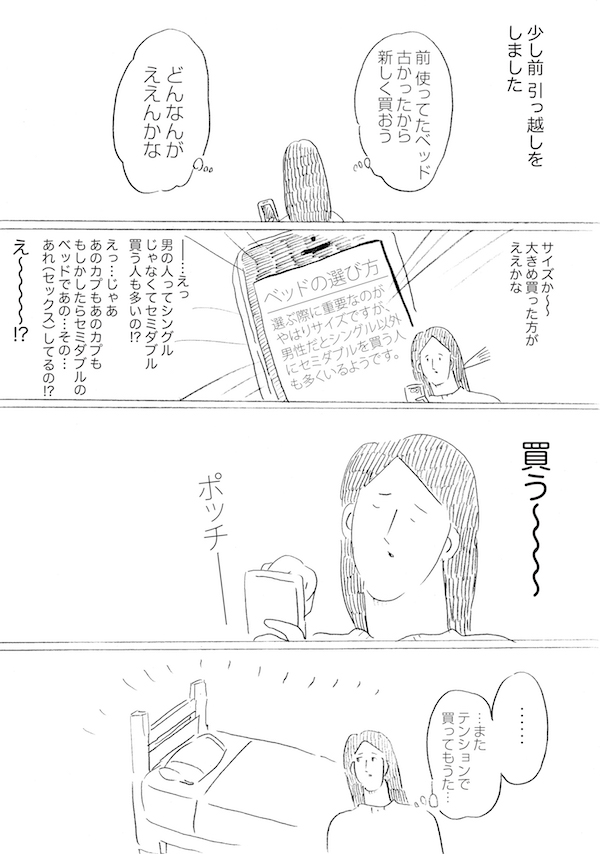 ▲ Tsuzui, Fujoshi no Tsuzui-san (pixiv Essay), Chapter 5
And then, there's a moment when, overwhelmed by her adoration for a favorite character, she expresses her gratitude toward everything up to and including the mysteries of the universe...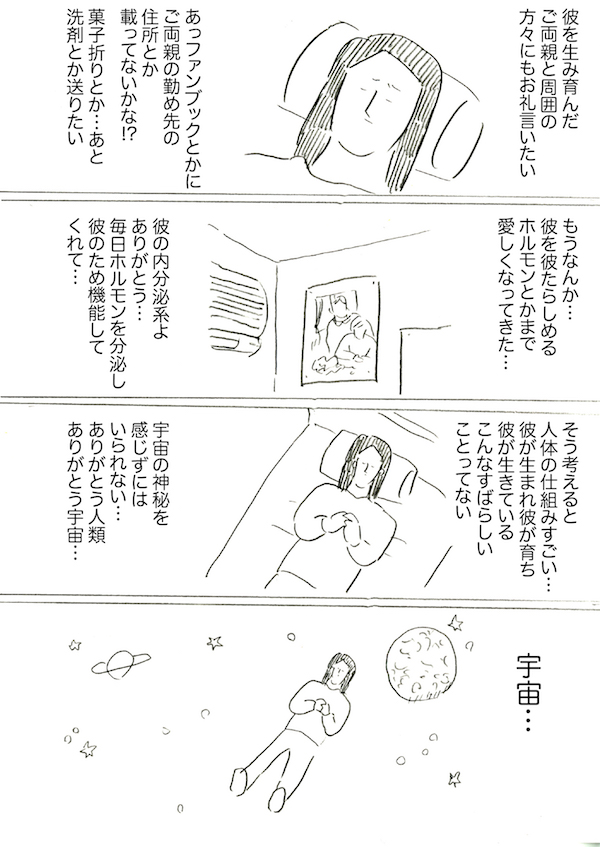 ▲ Tsuzui, Fujoshi no Tsuzui-san (pixiv Essay), Chapter 1
Fujoshi no Tsuzui-san, in showing examples of what gives them happiness, and their love that has no borders, is sure to hit home for many Fujoshi.
On top of that, there are moments when its surrealism and quirky dialogue are what make it so addictive, making for a page-turner even though the stories are not necessarily interconnected.
So who is Tsuzui, really? We got a chance to ask that question after much late-night searching through her works!
The inspiration for the comic diary comes from her journals as a child
The interview was conducted through the messaging app "LINE." Tsuzui communicated using LINE stamp emoticons she designed herself!
- We'll be doing a LINE interview this time, so feel free to use your own LINE stamps as much as you'd like!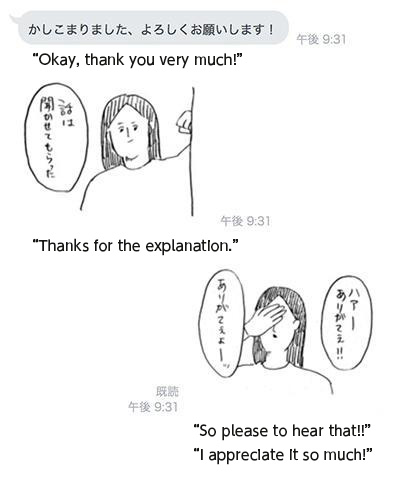 ▲ Tsuzui's comments (as seen below)
- To start off, how did you start writing Fujoshi no Tsuzui-san?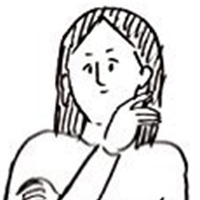 It's an extension of the picture diaries we drew as kids. I've always loved drawing. My diary entries tended to have lots of drawings in them.
When I went back home, I was mortified to find out my mother had been using those old diaries as memo pads.
- What did you write in them?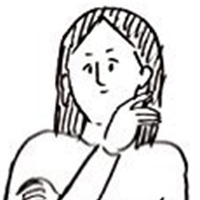 Just what happened that day... Nothing extraordinary, really.
- How do you come up with material now?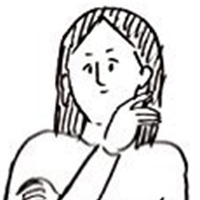 I just draw things that actually happened! So if nothing interesting happens, then there's nothing to write about... (nervous sweat)
- It seems like your everyday life is a wealth of material...!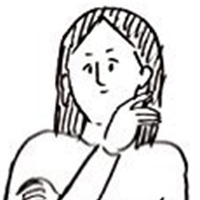 When I meet my friends,* something fun usually happens, but we're so busy we almost never get to meet, and so I run out of things to write about... (crying)
* Tsuzui's friends in the manga (M-chan, Okazaki, Zofuda) are her real life Fujoshi companions.
- I see... We've been wondering, but did you originally want to become a manga artist?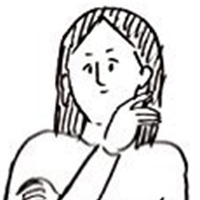 Not at all! Drawing manga is just a hobby, and I was working towards other professions. I'm just a regular working member of society even now.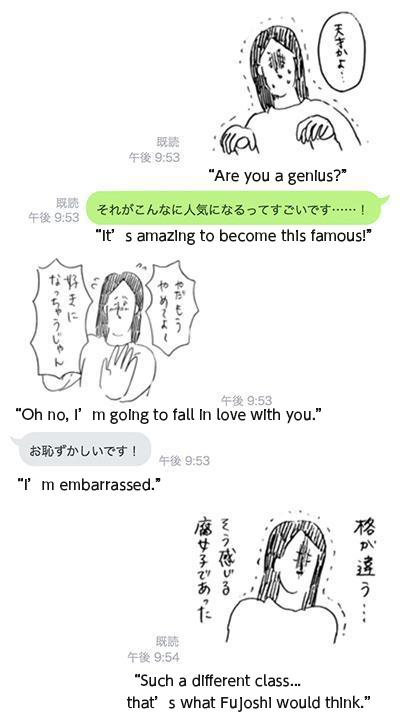 - You do work on other manga besides your comic diary; is there anything you'd like to work on in the future?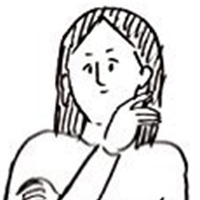 I'd like to make a collection of short story comics!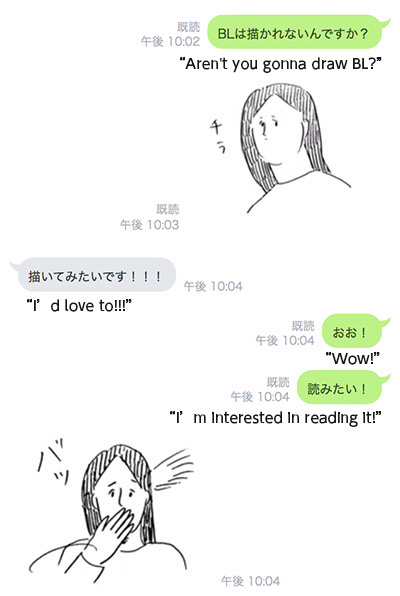 - We're looking forward to your BL work! Can you share with us your thoughts having recently released your first comic?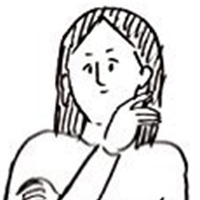 It still hasn't really sunk in yet, I still get nervous seeing it at the bookstore.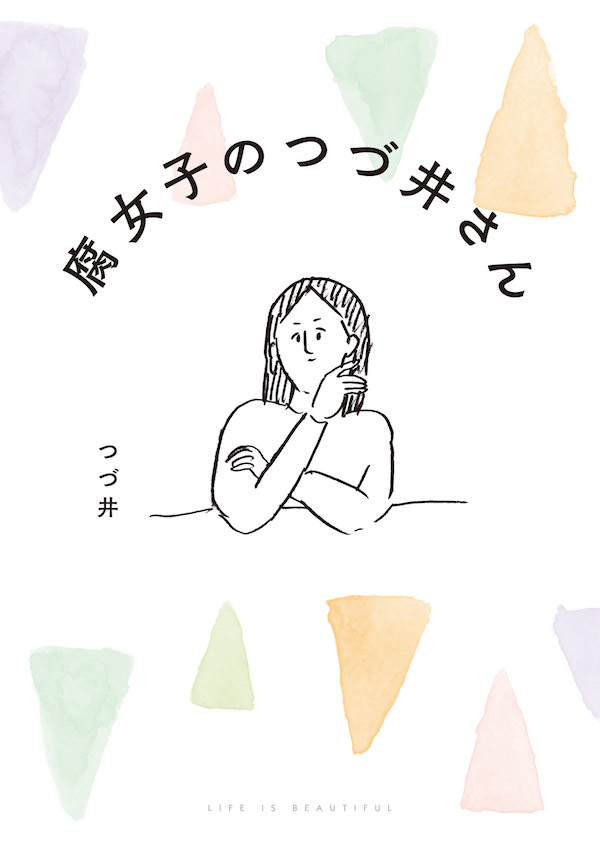 - Do you promote it to people around you?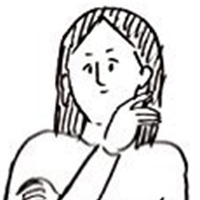 Actually, I wrote Fujoshi no Tsuzui-san entirely in secret. Of course, I got permission from the friends that appear in it. And plus, some people ended up finding out about it... Oh, but I haven't told anything to my family.
- Wow! Now that you mention it, one of the chapters on pixiv showed how your room goes through a camouflage process when "regular" friends come over.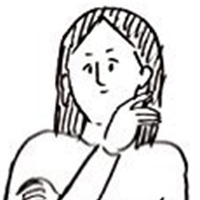 Even the fact that I'm an otaku is a secret, never mind that I'm a Fujoshi.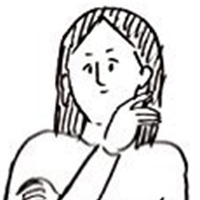 No, it still ends up coming out. When I start wondering "Is this person an otaku, by any chance...?" and I start thinking how much I should reveal, and that's when it really shows.
- Are there times when it's a problem hiding it?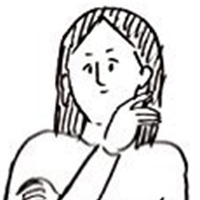 During karaoke. There are almost no songs I know how to sing other than anime songs. I always get flustered.
Favorite characters having fun and "whoop whoop"-ing together
- Now, we'd like to really get into some Fujoshi talk...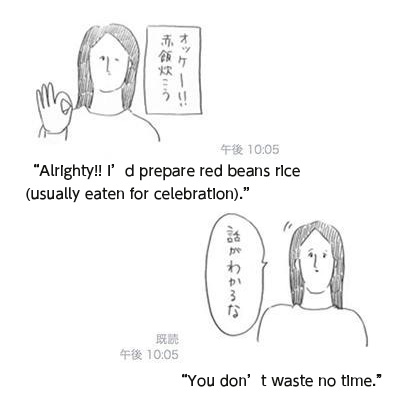 - It says you awakened to BL in the upper years of primary school, but when did you become a Fujoshi?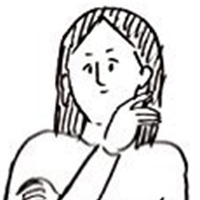 I also mentioned it in the first chapter...but I can't remember at all. Manga came to me like breathing, and the same goes for BL, that's how much I love them.
- Wow, such a strong declaration! Can you describe your otaku activities?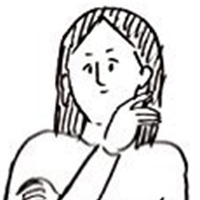 I work during the day, so when I come home, I watch the anime that I recorded, read manga, draw if I have time... Ah, there's nothing interesting about it! I'm sorry...
- Don't be! You don't have to aim for laughs. On the topic of activities, you talked about sticking masking tape on the walls to see how tall characters were; are there any other things you do for fun (?) like that now?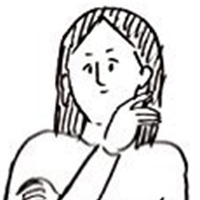 I wanted to dedicate myself to making a character's profile so I could step into his/her shoes when writing! But I felt like I was about to get a dual personality which made me want to cry and I ended up quitting.
- I kinda want to try that out...! So, are there any situations that you find particularly stimulating?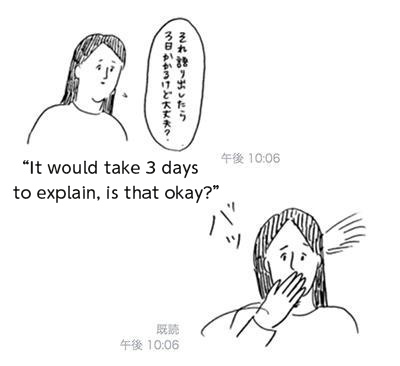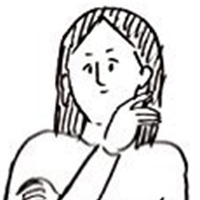 That was the best use of stamps so far.
- Amazing...! We certainly don't have three days, but is it possible for you to tell us more briefly...?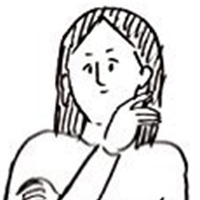 Umm, well, I pay close attention to the characters, so seeing my favorite characters having fun and "whoop whoop"-ing together gets me excited. More than the outward appearance, I really like seeing their personalities!
- Is there a particular reason why you like them?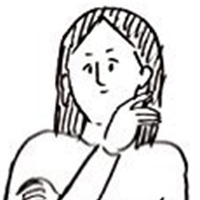 Reason!? Err, I've never thought about it that way... It might be a bit difficult to put into words...
- They really are convenient! Lastly, tell us some highlights from the next volume that's coming out in September.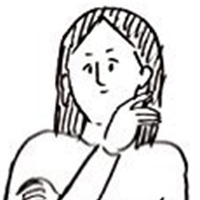 In Volume 2, I get hired for a job. Other than that, nothing really changes and I'm still living the Fujoshi life.
- So it's about what changes after you get a job!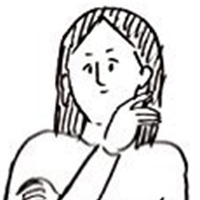 Actually, nothing really changes even after I get a job!
- I guess that means that everything we like about Tsuzui won't change either. We're looking forward to the next release even more now. Thank you very much!
Got hired, and released a comic (but not much has changed)
Tsuzui's illustrated stories, derived from her own experiences, will likely resonate with many Fujoshi and female otaku by how real and down-to-earth they are.
And the comic, even after she gets a job, which promises "not to change," continues to appeal based on that very premise of being written by "just a Fujoshi."
Of course, the comic will certainly entertain those who aren't Fujoshi, by its bizarre, off-the-wall storytelling and the oddball Tsuzui herself, which will get a chuckle from all readers alike!
Fujoshi no Tsuzui-san, currently serialized in "pixiv Essay"!
Fujoshi no Tsuzui-san
, chronicling the daily life of "just a Fujoshi," is currently serialized in "pixiv Essay."
As well, Volume 2 of the comic goes on sale Friday, September 23 at bookstores all over Japan.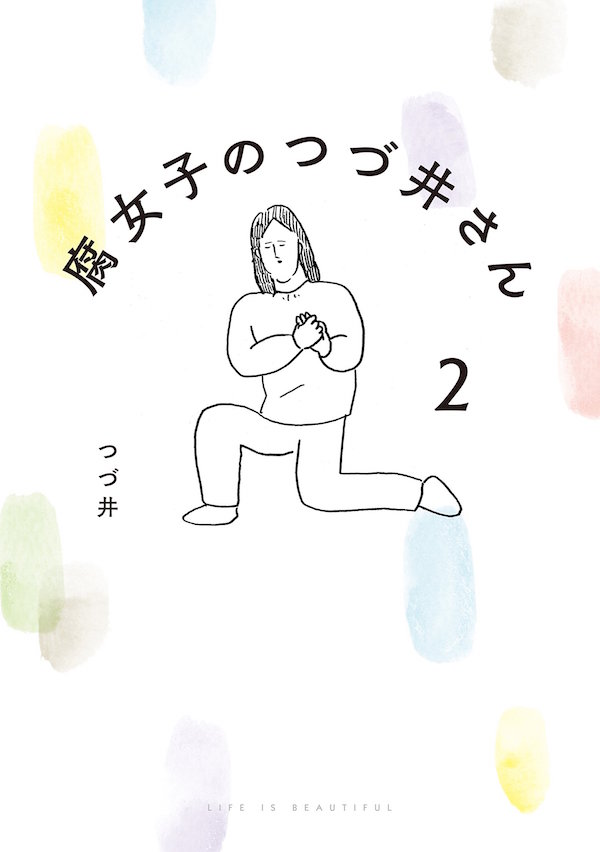 You can purchase the comic
here
(redirects to Amazon).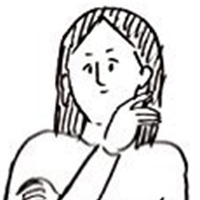 Tsuzui
Just a Fujoshi. Runner-up in pixiv's "Up-and-coming Manga Awards 2015" in the Web Comic category with her autobiographical comic diary, Fujoshi no Tsuzui-san. Comic released as a graphic novel, with Volume 1 released in February 2016; currently also in serialization on "pixiv Essay".