Being a manga artist was my calling - Interview with Kabi Nagata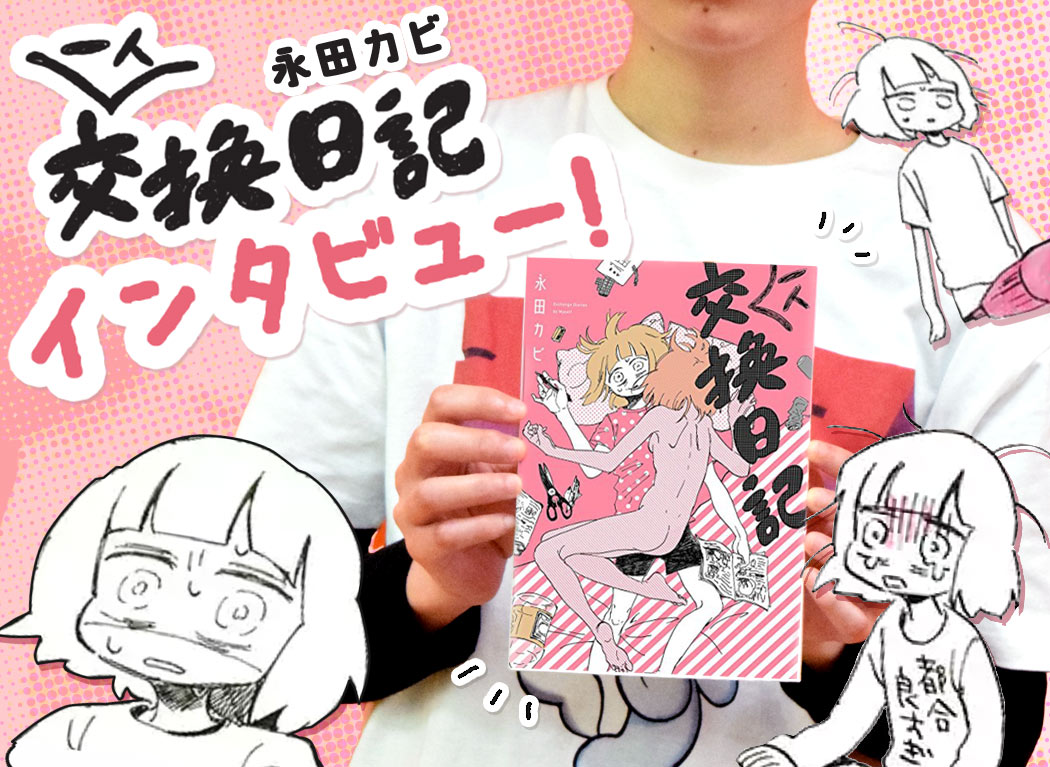 No one wants the most fragile parts of their hearts to be revealed. But what if it could become your strength…?
Everyone in the creative industry wants a special skill unique to them. Amazing drawing skills, brilliant story plots, specialized technical skills, etc. Amongst all these people, Kabi Nagata, the author of Hitori Koukan Nikki (Solo Exchange Diary) chose her weakness as her strength. 
In her previous work, Sabishisugite Rezu Fuuzoku ni Ikimashita Report (I was so lonely I went to a lesbian establishment), she exposed the emptiness she felt, and this resonated in the hearts of many. In her next release, Hitori Koukan Nikki (in stores on December 10), she acknowledges her flaws in this personal, touching book. 
Well received due to his frankness and prudence, it must have been hard for her to come to terms with the most fragile parts of herself.
We asked Kabi Nagata more about it.
I don't mind exposing myself if it'll become interesting content
- Both your previous and new release dig into the most private parts of yourself. Did you feel any conflict or worry writing this?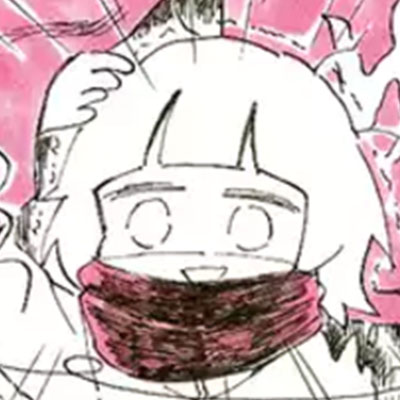 I have no hesitations about exposing myself for the sake of manga. There's nothing else I can do. I tend to hide in my shell when meeting other people directly though…
- What first made you want to do this?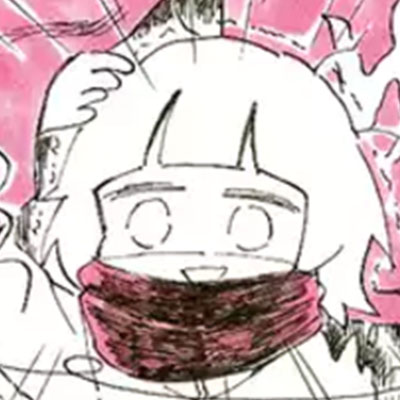 When I first debuted as a manga artist, I barely got any work and only released things once a year. But drawing manga is the only thing I can do. Then I started thinking about how to make a living off this. That's when I decided to base stories off my own private self.
- You're answering everything very cooly, but I assume it took a lot of resolve.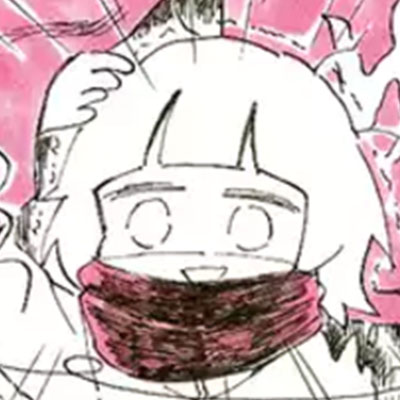 Yeah. I don't really have special skills when it comes to drawing, or any specialized field I'm strong at. The only way for me to draw something interesting was to base it off my ownself. I tried it out as a final attempt. 
- It's amazing how you made all these things into a proper story. Can you tell us more about the process?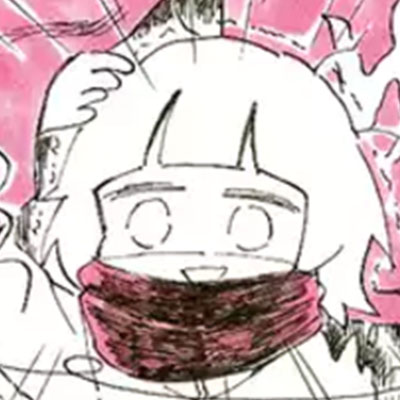 I note everything that happens to me and my feelings in point form. Then rearrange them to fit a storyline and draw them in.
- You mentioned that you really had a solo exchange diary in middle school. I suppose you used to pen your feelings down from long time ago?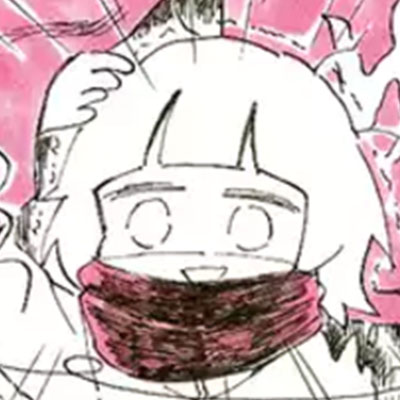 It's a habit from middle school, and I'm able to tell what kind of person I am with a solo exchange diary. I even had different aliases and sexual preferences and had these different personalities converse with each other.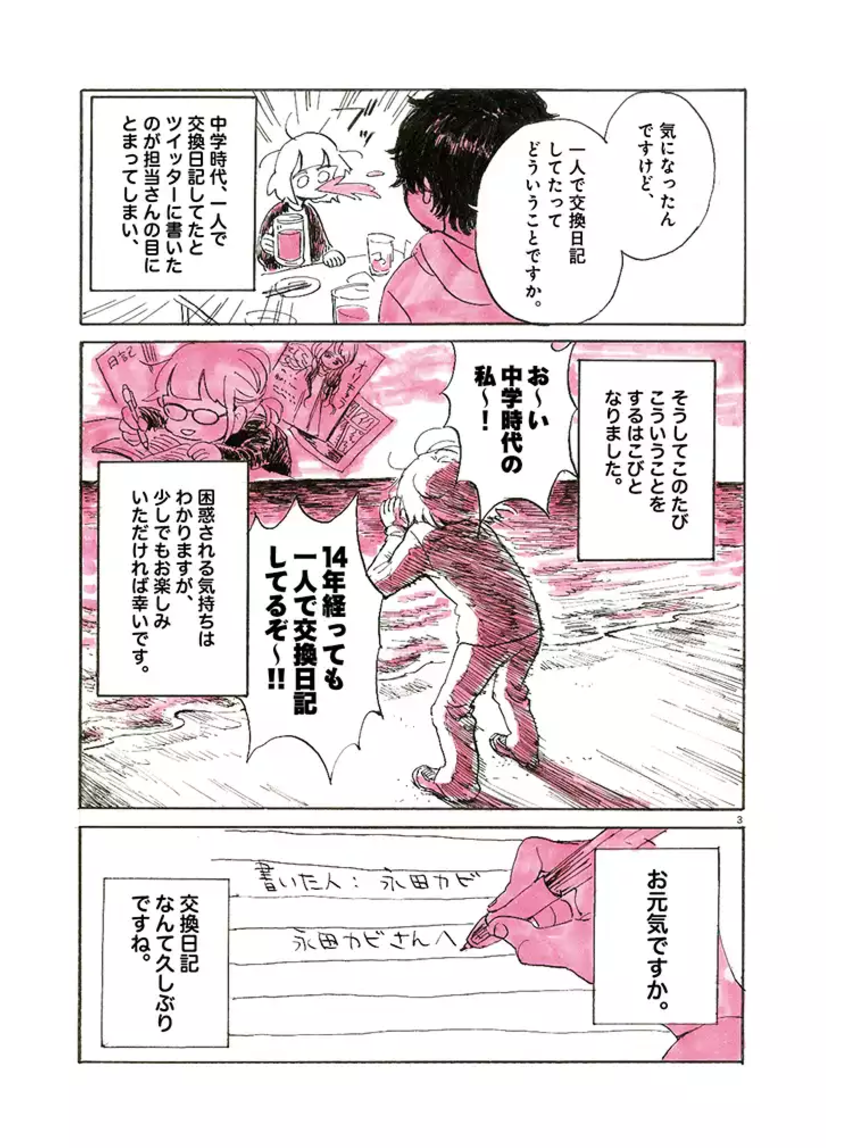 - These experiences may have made it easier for you to take a step back to analyze and express yourself now. Is there anything you keep in mind while drawing manga?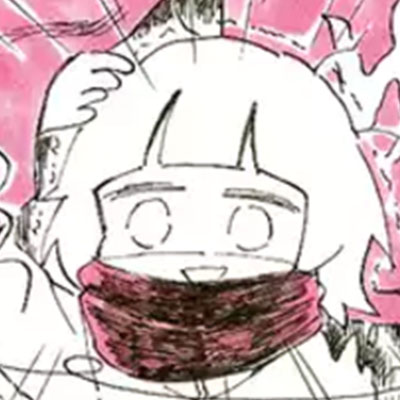 To not glorify or lower myself and my stories too much. It'll become hard for the readers to find the stories relatable if glorified, and making myself too pathetic will just spread a lot of negative feelings.
- I see. So you think about the target audience in the first place. Is there a particular group of people you're looking at?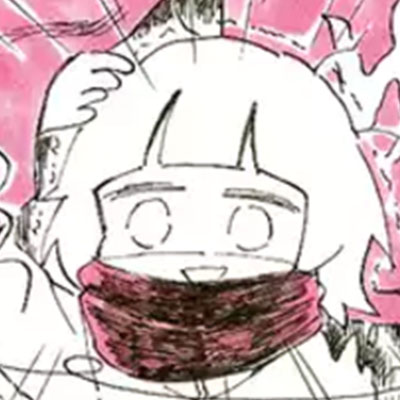 It's easily relatable to anyone, so not really. Most of the comments I receive are from younger people in their 20s and 30s though.
- Is there a reason behind wanting to write about the most common issues?
I want to make a living off this job alone, so I aim to create work that appeal to large groups of people.
- I'm sure everyone has been able to feel your resolve and feelings towards manga. Have you experienced any painful incidents in this job?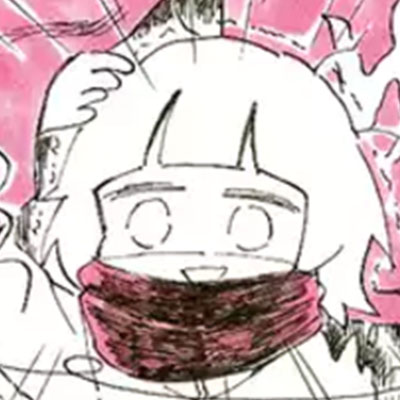 I write about real incidents that happened, and some of them are tough to recall and draw about. But I was very inspired to write these two books, and was able to look at it in a positive light.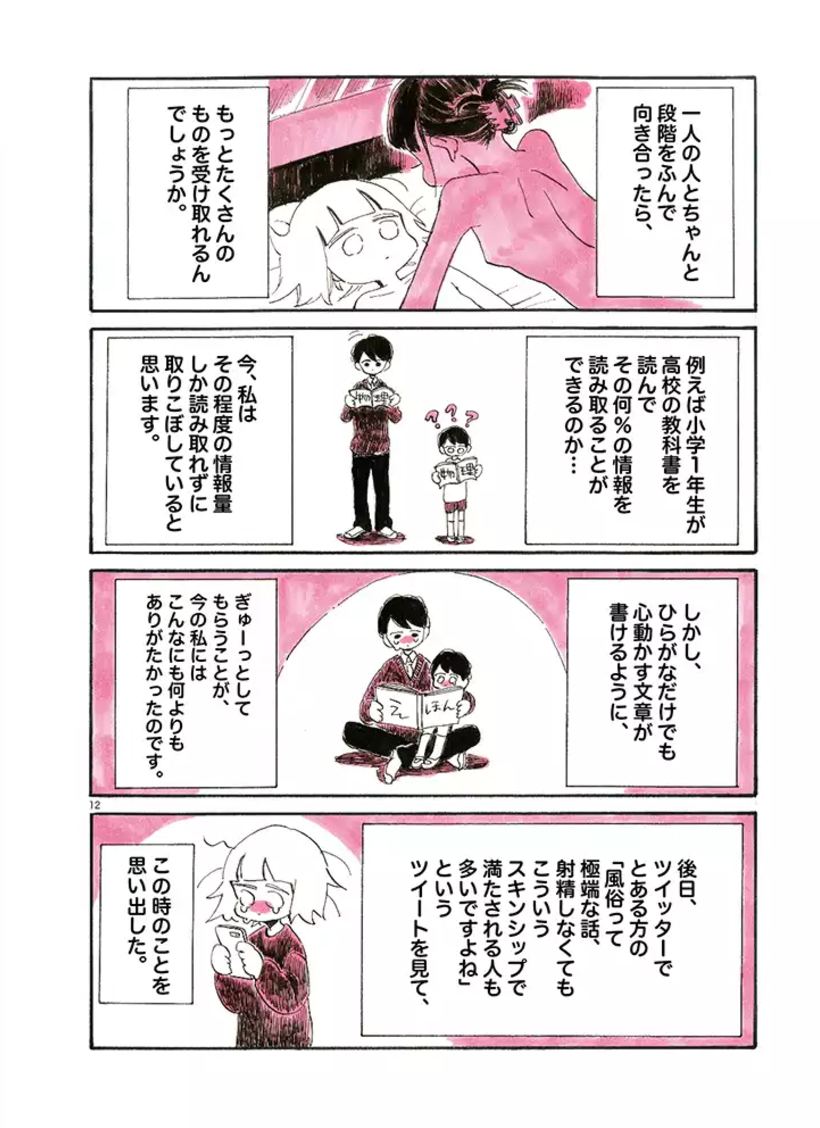 - It feels like you really put all your soul into every single one of your work. Do you ever run out of energy?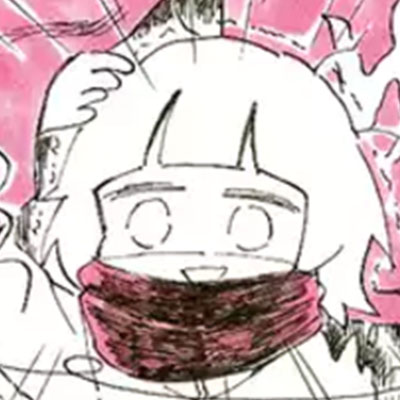 I honestly do feel like taking a break after publishing something. But whenever I'm not drawing, I cannot resist the urge to draw. It's a battle.
- There were great responses to your books, how do you about it?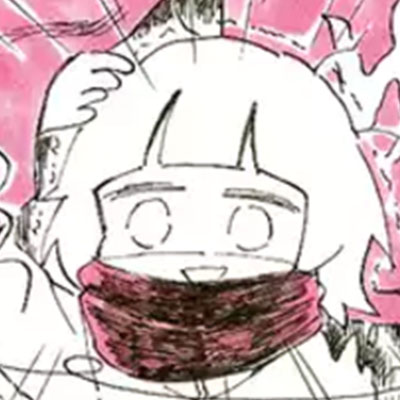 I used to search for people's opinions and comments, and praises made me feel like I had to live up to their expectations, and criticism made me feel like I had to change this part about me. I'm really thankful for all these comments, but I don't really read them anymore.
- Is it in your personality to care about the things around you too much?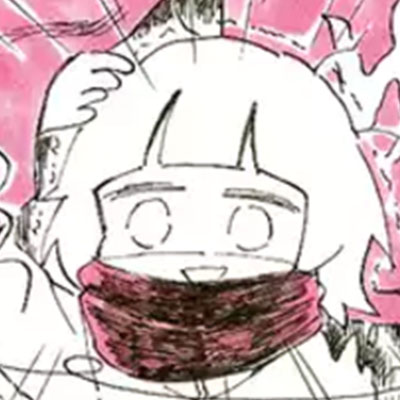 No, it's just because I have to make a living as a manga artist, and my life can be controlled by the people who review my books, so it gets me curious…. But it isn't interesting if I don't write stuff I really want to. That's why I'm trying to block out the responses from around. 
I can't think of doing anything apart from manga
- When did you start drawing illustrations or manga?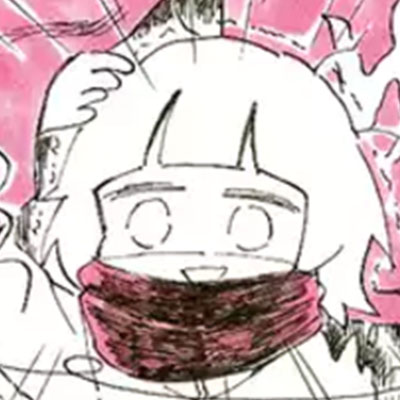 I've always been drawing as far as I remember. That's was the only thing I could put my all into. Drawing from a young age became my foundation.
- Have you always liked manga?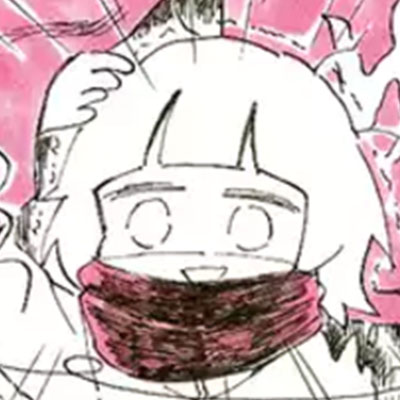 I actually only read my first manga in 4th year of elementary school. It was when I read Slam Dunk at the accommodation when on a holiday that I decided to start reading other Shonen JUMP series.
- Is there anything you were really hooked onto?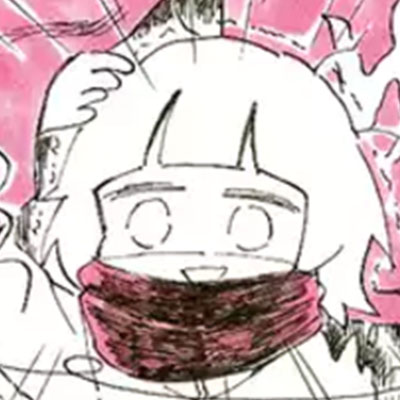 Ruroni Kenshin. I liked Kenshin so much I joined the kendo club in middle school (lol)
- Middle school is when you're the most easily affected after all (lol) What made you first decide to post your work online?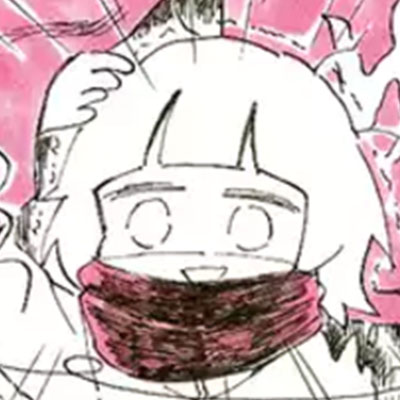 I always showed my pictures even when younger. I'm still drawing today for the purpose of showing someone. To me, these kind of creative work is only given a value when shown to someone else.
- You're really a true blue manga artist…!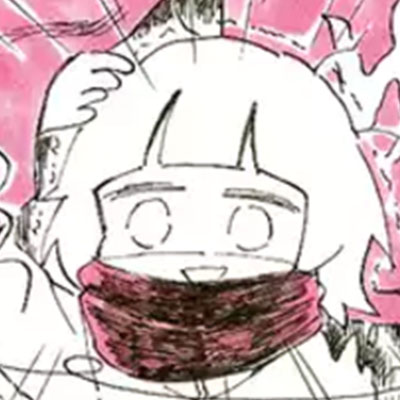 It's just that there's nothing else except for manga that I can do. I've tried my hand at a range of other things but they just didn't last...That's why I want to carry on drawing manga.
- I see. What gives you inspiration?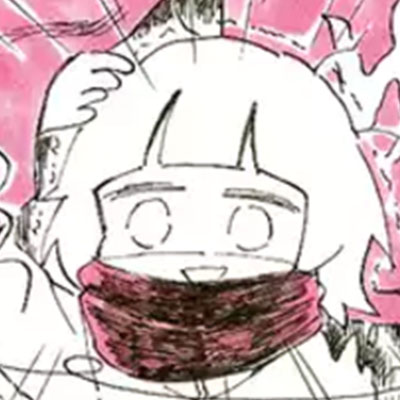 It's just the feelings of wanting to draw and share. I can even see bad things as happier things when drawing.
- As your books became big hits, have the reactions from the people around you changed?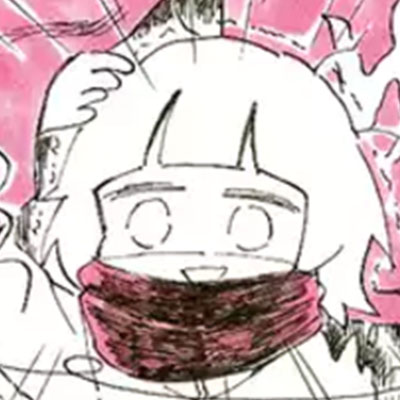 It still doesn't feel like so many people have read them. Just a while back, I saw everyone who drew interesting manga as my enemies, and couldn't even walk into a bookstore. I still have a little of those thoughts left, but I'm starting to understand bit by bit.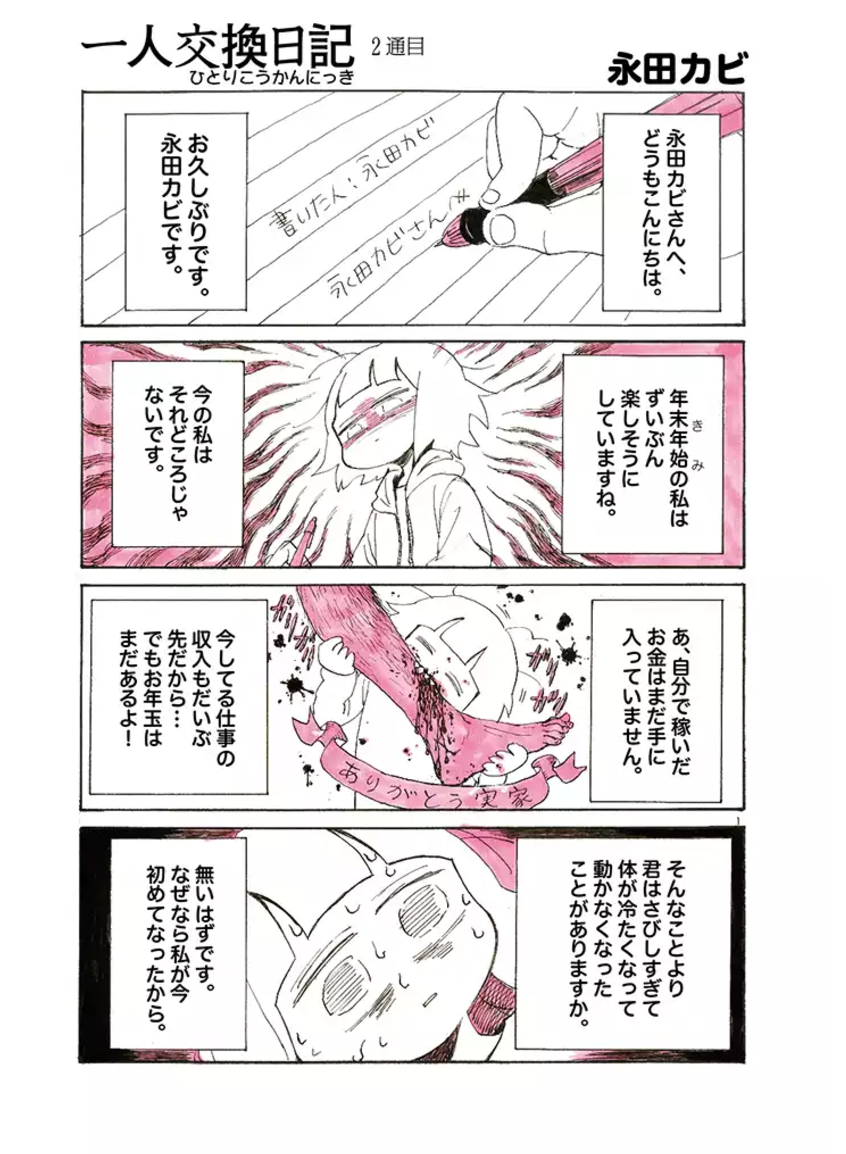 - Is there something you're thinking about drawing next?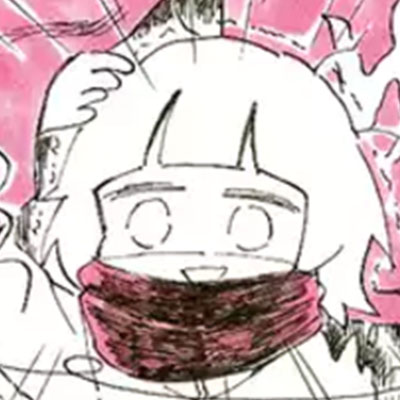 There are some parts I couldn't touch on in Sabishikute Rezu Fuuzoku ni Ikimashita Report, and I'd like to do that, and also a continuation to Hitori Koukan Nikki. I'll just draw whatever I want to then.
Conveying her strong feelings through her work
Nagata exposes her weaknesses and fragile spots in order to live on as a manga artist. She spoke in a cool manner throughout, but we could feel the passion burning underneath. Her resolve is sure to tug at your heartstrings while reading.
Hitori Koukan Nikki, now on sale!
Find Hitori Koukan Nikki in stores from December 10 (Sat) onwards.
Nagata's manga will be serialized in Hibana!
Furthermore, the issue of Hibana released on February 7, 2017 (Tues) will contain Kabi Nagata's original manga, Chika-chan no Yutsu (Chika-chan's Melancholy). More details will be released on the previous issue on January 7 (Sat). Look forward to her first piece after her big success. You'll be sure to feel her emotions towards manga.