What's the difference between webtoons and traditional manga? It's not just how you draw them! Makuya Yamamoto shares the behind the scenes of production and compensation for both
In recent years, webtoons have gained popularity in the Japanese manga industry because they're optimized for vertical scrolling, making them easy to read on smartphones. From a creator's perspective, this vertical-scrolling format of reading (known on pixiv as "ToonScroll") opens up possibilities for expression that traditional manga does not allow, thanks to the medium's use of color and relatively flexible panel layouts.
This time, we spoke with Makuya Yamamoto, who has created both webtoons and traditional manga. We asked them about some interesting differences between the two formats, both in terms of production and compensation, as well as the advantages they've found working in both.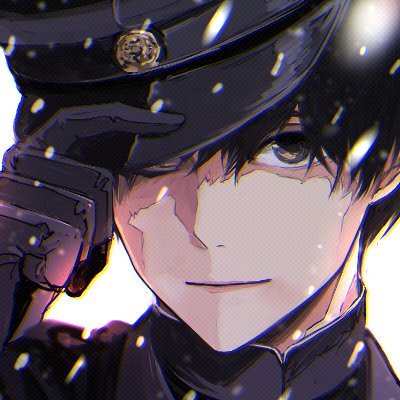 Makuya Yamamoto

Mangaka. They made their debut on LINE Manga in 2019 with the webtoon series Made in Oretachi. After that, they worked on Seinen wa Yukaku de Koi wo Shiru, a traditional standalone manga published by Mystick, then on the webtoon Tsuiho Heroine in Manga Mee. Idol no Oshi Osame, their latest work, is currently being serialized in the monthly magazine Young King Ours GH.

A webtoon debut with no prior manga experience thanks to social media?!
── What did you do before making your debut as a mangaka?
Yamamoto: I wasn't really proactively pursuing a career as a mangaka at the time, I just sometimes posted some drawings on Twitter and pixiv. I'd drawn some four-panel manga, but that's it. But since the company I was working for at the time was okay with me having a side job, I regularly did illustrations and animations for mobile games.
── How did you get those jobs?
Yamamoto: I never applied for a specific project, but was approached thanks to the work I had uploaded to Twitter and pixiv. I'm very grateful to Twitter and, of course, pixiv for giving people a chance to see my work through the virtual portfolio that is social media. (laughs)
── What led you from there to your first series Made in Oretachi?
Yamamoto: I got a DM on Twitter from the manga production company En-dolphin, which specializes in webtoons. Although I had no previous manga experience, the opportunity to try my hand at manga was too good to pass up and I never turn down work when it comes my way, so I said yes.
── You took on the challenge of creating in a new genre, webtoons, even though you had no previous experience in manga production. Did you have any concerns before doing it?
Yamamoto: I was a little worried whether I could do it or not, but I was already familiar with vertical-scrolling manga and had even read some of them, so I wasn't afraid to give it a shot. En-dolphin provided me with a lot of support, not only in learning how to draw webtoons, but also in navigating the production system, so I didn't have any problems.
── Made in Oretachi is a romantic comedy. Did the production company ask you for a specific genre and setting?
Yamamoto: No. I was given the freedom to draw whatever I wanted from the planning stage.
── You were given the resources and freedom to create the manga of your dreams for your debut? That's wonderful! Was there anything that you found particularly challenging while working on it?
Yamamoto: Since this was my first attempt at drawing a series, I hadn't thought much about the ending. As a result, it was extremely difficult to find the right balance when deciding how to end the story and how long the story should be as a whole. Also, and this is true for all webtoon authors, having a deadline every week to meet is probably the hardest part. Of course, I had assistants and people from the production company who helped me out, but they were all so nice that I felt uncomfortable asking for help at times. It almost felt like I was taking advantage of them. (laughs)
── Were you moonlighting as a mangaka while also working at your company at the time, or were you already a full-time artist?
Yamamoto: I was still working full-time at my company, but while I was preparing for the serialization of Made in Oretachi, I decided to quit to pursue a career as a manga artist.
── What was your job at the company? Was there ever a time when your previous experience as an employee came in handy?
Yamamoto: I used to work as a front-end programmer for a financial firm. Since the story of Made in Oretachi is set in a game company, I think my experience as an employee helped me understand the workflow and atmosphere of the workplace to some extent.
Behind the scenes of weekly webtoon serialization
── Tell us more about the production framework of your first serialized webtoon Made in Oretachi. First of all, how many assistants did you have?
Yamamoto: This may seem unusual among artists working in the same genre, but I only had one assistant, who was mainly in charge of coloring. Other than that, I was solely responsible for the original story, plot, storyboard, and art.
── I was under the impression that in webtoons, the division of labor is usually allotted to several different people, so that is indeed surprising! How did you meet your assistant?
Yamamoto: My editor found them for me. Before the serialization began, I had the time to draw up about eight or ten episodes in advance by myself, but I decided it'd be better to have an assistant for coloring.
── You mentioned that you were in charge of everything except coloring. Could you tell us more about each of these tasks?
Yamamoto: I'd start by going over the whole story in my head. Most of my ideas come from specific comedic scenes, so I'd think about the best way to get to that point in the story. From there, I'd write the actual words of dialogue and develop the plot of the story. I write the dialogue first before doing the blocking, so I'm basically writing a screenplay at first. I've seen some authors structure their stories like novels, but I think it varies from person to person.
── The flow of the dialogue in Made in Oretachi is really great. I can imagine that's due to your process of writing dialogue first.
Yamamoto: Yes, I paid close attention to the dialogue's rhythm and mood. I worked hard to give the characters a sense of self and make them sound like real people.
── When creating and serializing your work, did you encounter any practices that are unique to webtoons?
Yamamoto: After about eight episodes, I realized that I needed something, a "hook" if you will, to get the reader interested in what came next. When I reread the story, I felt like something was missing. I think some people have made it a habit to buy and read weekly magazines every week, but since webtoons are online-based, readers won't pay coins or take any other concrete action unless they really want to read the next episode. That's why every episode needs to have a hook.
── It's hard to believe that Made in Oretachi is your first series because you used a lot of techniques that are only found in vertical-scrolling manga. How did you learn them?
Yamamoto: By reading other webtoons. I thoroughly researched what other webtoon creators were doing and took notes about the techniques that I thought were particularly effective, such as the specific ways backgrounds, spaces, and panels were used to what effect.
Taking on traditional manga with the BL "Seinen wa Yukaku de Koi wo Shiru"
── After that, you tackled your first traditional manga, the BL Seinen wa Yukaku de Koi wo Shiru. How did you get into this new genre?
Yamamoto: A publisher approached me after seeing my drawings on Twitter. I just wanted to draw more manga at the time, so I agreed right away, even though I'd never done BL or traditional manga in the horizontal format.
── How did you decide on the theme and setting of your work?
Yamamoto: The editor looked at my drawings and the mood of my stories and suggested I write a BL manga set in the Taisho era. I thought was a great idea, so the setting was decided just like that.
── This title is very different from Made in Oretachi. Wasn't it a big leap for you?
Yamamoto: I was determined to give it a go anyway. I figured that the only way to get good at something is to do it and gain experience that way, and also there was no way to know if I could do it unless I tried doing it. There was no way around it for me.
── This daring spirit, or rather, willingness to try anything, appears to be one of your greatest assets. Where does this mindset come from?
Yamamoto: I mentioned earlier that I used to work as a front-end programmer for a financial firm, and this kind of thinking is quite common in the IT industry. Simply put, it's a mindset where you know that there's no way to improve if you don't do it; and on top of that, if you aren't willing to do whatever is asked of you for at least three years, you won't learn anything at all. That experience taught me that I should try just about anything, and I have held onto that way of thinking even now that I am a mangaka.
The difficulties of switching from vertical to horizontal manga
── What was the biggest obstacle you encountered in the production process moving from webtoons to traditional manga?
Yamamoto: In Seinen wa Yukaku de Koi wo Shiru, I had to make numerous corrections to the panel layout. It was pointed out to me during the drafting stage that I needed to be more creative because it was becoming monotonous. Also, because the story is set in the Taisho era, I had a hard time drawing backgrounds.
Yamamoto: After drawing both webtoons and traditional manga, I discovered that traditional manga is more difficult for me to draw because the backgrounds require much more detail. Because webtoons are drawn in full color, there's some wiggle room when drawing, but because traditional manga is drawn in black and white, I had to add a lot of detail to the drawings. Not being able to use any shortcuts made things difficult.
── Are there any practices that are specific to traditional manga?
Yamamoto: Traditional manga are intended to be printed, and it comes with a detailed set of rules designed specifically for printing. For example, the need for dialogue to be contained within a frame, the number of characters, and the placement of the outer frame and break line.
── Were there any other differences in the production of webtoons and traditional manga?
The process itself is pretty similar, but there is something you should look out for while storyboarding, and that is the panel layout. If you're making a storyboard for a traditional manga, you should always make sure the most crucial scenes happen in the first panel on the right and the last panel on the left of the spread, so you have to watch out any time you remove or add a panel because all the other panels are shifted as a result. Since traditional manga is meant to be printed, the number of pages can't be increased either, so I had to do a lot more work to make the panels fit right. On the other hand, the only requirement for a webtoon is that there be at least 70 panels, and having 80 to 90 panels was never a problem. 
── How much of a difference is there between webtoons and traditional manga when converting the number of panels into pages?
Yamamoto: I believe the average number of panels in a webtoon is 70 to 90 per episode, corresponding to 16 to 18 pages. A traditional manga serialized weekly has about 16 to 18 pages per episode, so I'd say they're pretty similar. But, as we've already talked about, the panel layout is very different, so it may not be a fair comparison.
Foreshadowing is harder in webtoons? What webtoons and traditional manga do well and what they could do better
── Then you wrote the webtoon Tsuiho Heroine and now you are working on the serialization of the traditional manga Idol no Oshi Osame. What does each genre do well and what could they do better?
Yamamoto: One of the strengths of webtoons is the ability to use color. When you use full color, you can show how the characters' clothes change in more detail and add shimmering effects and other details. Another distinctive feature of the vertical format is the use of scrolling to create a large space between frames. It can express silence without the use of monologue, the sinking of something into water, or the delicate dance of snow or flower petals falling to the ground. The ability to do that is unique to webtoons.
Yamamoto: Traditional manga, on the other hand, is different from webtoons in that it allows you to have long horizontal panels, which makes it easier to draw scenes with a lot of characters. Plus, I think that traditional manga is better suited for presenting particularly impactful scenes by, for example, using a full-page spread as a single panel. Also, in terms of storytelling, I believe the vertical layout makes foreshadowing more difficult than the horizontal layout. Since webtoons can be read quickly, people rarely reread past episodes and because of how manga apps work, they might not be able to read more episodes because they don't have enough coins or something. So many readers don't notice foreshadowing or skip over it. But with a few tweaks, such as a recap of the previous episode, it becomes possible to add foreshadowing even in webtoons, making this form of expression more versatile.
── Do you think that different genres work better in different formats?
Yamamoto: Sports and fighting stories, in my opinion, are better suited for traditional manga because they allow for a bolder panel layout. Webcomics, on the other hand, make better use of scroll space and are better suited for monologues and time-lapses, making them suitable for atmosphere-oriented works such as romance and horror. Also, because some webtoons are created with the expectation of being distributed internationally, it may be best not to rely too heavily on Japanese traditional culture. Romance, for example, is universal, but fantasies set in shrines and such may need to be tweaked if they are to be developed for international markets.
── By the way, have you noticed any changes in your fanbase or readership when you changed from webtoon to traditional manga or vice versa?
Yamamoto: It's less about the format and more about the genre. When I drew my first BL, Seinen wa Yukaku de Koi wo Shiru, I gained more followers and most importantly, I realized that my fan base had changed. I can attest to the fervor with which BL fans follow a series after holding a signing event for the tankobon volumes. As for webtoons, the reactions are immediate, with comments coming in as soon as the latest chapter is released at midnight. I believe this sense of closeness with readers is unique to webtoons.
Differences in editor preferences, compensation, and more
── Our readers may be curious about the differences between editors, who collaborate with authors to create a work. Can you talk a little about that?
Yamamoto: When it comes to editors, the biggest difference is not whether they are editors for webtoons or traditional manga but whether they are working for an IT-based company or a traditional publishing company.
LINE Manga, which has its own platform, and the production companies that publish on it are examples of IT-based companies, while Shueisha's Manga Mee is an example of a more traditional publisher.
However, even then there isn't much of a difference between the two, except that publishing company-based ones have a more meticulous proofreading process, similar to physical book publishing. Both the way the dialogue is put together and the subtleties of the Japanese undergo a thorough check.
── Do you have any advice for people who want to venture into webtoons? Should they go with an IT-based publishing company or a traditional one?
Yamamoto: If you want to draw manga but don't know what to draw, I would recommend a production company with a division of labor system, such as En-dolphin, which I have used myself. You can challenge yourself with tasks such as storyboarding or drawing, based on what you think you can do. Plus, production companies have a lot of knowledge and know-how about popular works and trends. On the other hand, if you already have a specific idea of what you want to draw, it doesn't matter which one you choose; the important thing is to have your proposal ready and present it to the right people. Also, though I suspect it depends on the editor, I get the sense that editors who work for publishing companies are more open to producing works that showcase the author's unique style.
── Is there a difference in compensation between the two genres? For example, in traditional manga, there is a base manuscript fee, and royalties from tankobon and e-books are added to that.
Yamamoto: The payment for creating a webtoon varies depending on which stage one is in charge of since the production is typically split up among several people, including the original author, the illustrator, and the colorist. In my case, for example, since I handle everything from the original manuscript to the illustrations, the unit price for each stage is stacked. Regarding the number of panels, there is only a rule: each episode must have at least 70 panels. Even if you draw more than that, like 80 or 85 panels, the compensation won't change. Sometimes they might also use a panel-based compensation system, where each panel corresponds to a specific unit price. However, since webtoons can have blank panels that represent the passage of time, it can be hard for editors to determine what counts as a panel.
── As a veteran of both webtoons and traditional manga, which did you feel had better compensation, honestly speaking?
Yamamoto: At the moment, I think that webtoons pay better. This is because Japan is just getting into the webtoon era, so this is the perfect time to make more webtoons that are made in Japan. Because of this, I get the impression that all platforms are investing heavily in producing webtoons.
The importance of constant input for inspiration and knowing your own weaknesses
── In your opinion, what are the benefits and advantages of having worked in both webtoons and traditional manga?
Yamamoto: I realized that my job opportunities have expanded significantly. As more and more people become involved in both webtoons and traditional manga, I find that I have a lot of chances to learn about the newest and most recent trends. Also, this is beneficial because it gives me a neverending source of inspiration in the creative process. For example, I can incorporate the unique expression methods of webtoons into traditional manga or vice versa. This lets me keep coming up with new ideas and keeps me from getting too comfortable with my work.
── It is a great thing to have a constant source of inspiration.
Yamamoto: What's more, trying both genres has allowed me to understand my weaknesses. Personally, I struggle with monologues. After working with both webtoons and traditional manga, I realized that I still have a lot to learn about telling stories that are focused on a character's inner thoughts.
── Some readers of this article may be interested in trying their hands at webtoons or traditional manga but are unsure where to begin. What advice do you have for them?
Yamamoto: If you have the technical skills but can't get started due to writer's block, my best advice would be to take the leap and accept some jobs. When something is a work assignment, you just have to do it. (laughs) I've been in your shoes before, so I know what you're going through, but you should just go for it. On the other hand, if you're not sure of your technical skills, I would recommend starting with 2- or 4-panel manga. But I think that many people, no matter how skilled they are, find it hard to create and keep going on their own, so it's important to create an environment that forces you to keep going and do what needs to be done.
The next challenge is... self-shipping manga?!
── What kind of challenges would you like to take on in the future?
Yamamoto: As for webtoons, I'd like to draw a self-shipping manga. It would be like an otome game where the main character doesn't show up at all and only her love interests do. The reason is that I'm too embarrassed to draw love scenes between a girl and a boy! (laughs) So I'd like to challenge myself to create a piece in which I only draw boys from a female perspective. In terms of traditional manga, I'd like to dabble in shonen and shoujo.
── Finally, what kind of creator are you aspiring to be in the future?
Yamamoto: I have drawn a lot of comedy up until now, but from now on, I want to challenge myself to create works that are more deeply thought-provoking and that are more linked to readers' real lives. I want to become a creator who can have an impact on people's lives, even if it's small.
── Yamamoto's latest work, Idol no Oshi Osame, is currently being serialized on Young King Ours GH! You can also read it in tankobon form and on various e-book services, so check it out!