What's a webtoon? Can a hit come from Japanese creators? We asked the webtoon experts all about it! "Intro to Webtoons: Part 1"
Welcome to our Intro to Webtoons article series, where we'll cover everything you need to know about the increasingly-popular medium known as webtoons. In our first article, we've asked an expert all about the history of the industry and its future from here on out.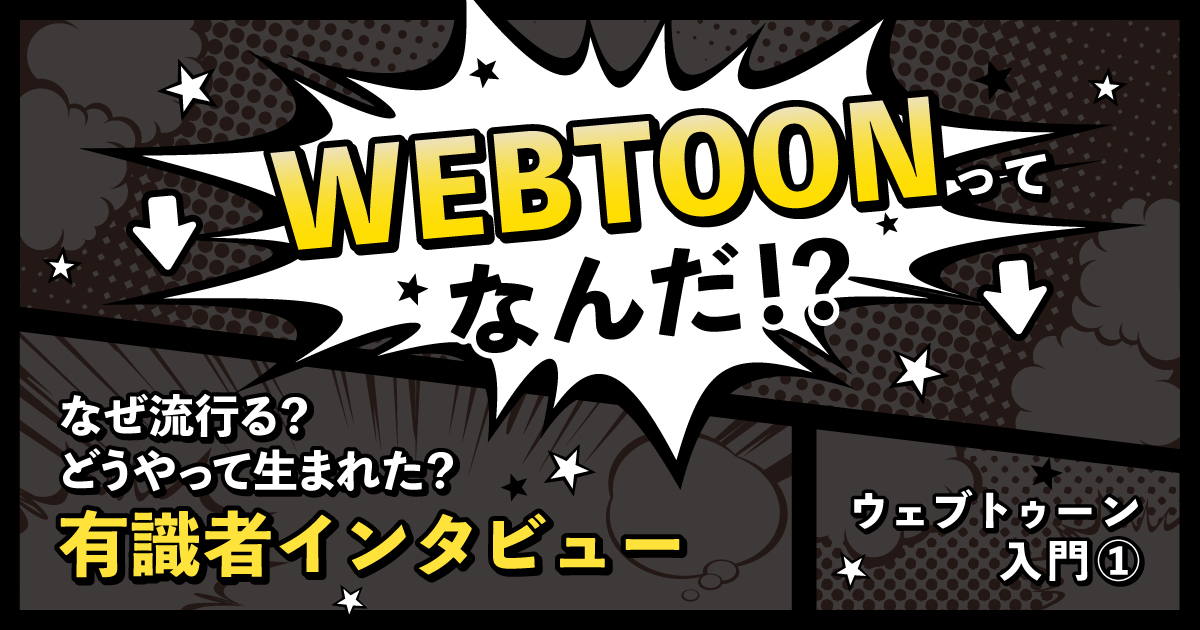 Interview by Ichibo Harada
One after another, popular works that got their start on WEBTOON, like Itaewon Class, Sweet Home, and All of Us Are Dead (originally known as Now at Our School...), have been adapted into live-action dramas, leading them to become worldwide hits. If you're unfamiliar, a webtoon is a type of digital comic that started in South Korea and is characterized by its vertical format and full-color images that make them suitable for reading on a smartphone. The webtoon market is expected to reach an estimated 26.2 billion USD (approx. 3.3 trillion JPY) by 2028 according to an investigation by Global Information, Inc. In recent years, there has been an active movement to create Japanese-made webtoons, including the establishment of Japan-based production studios. We spoke with Yoshiyuki Fukui, editor-in-chief of the Japanese edition of WEBTOON INSIGHT, a webtoon news website, about the latest trends.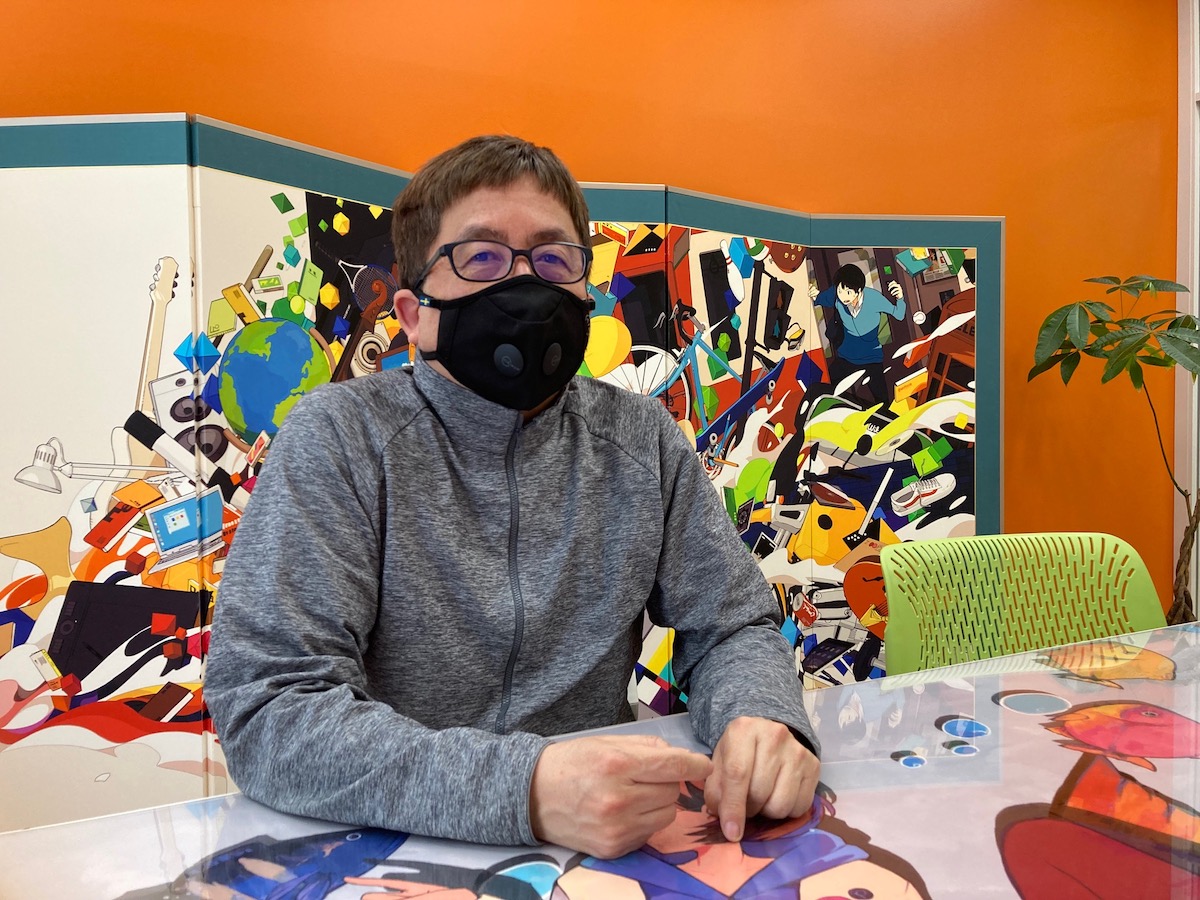 Wait, the vertical webtoon format wasn't originally designed for smartphones?!
── First off, can you tell us a little bit about your career?
Fukui:
I have been involved in the Japan-Korea cultural exchange business for many years, and I've even lived in Korea for a period of time. In the process, I became interested in webtoons, a cultural phenomenon originating in Korea, and from there
I launched the Japanese version of WEBTOON INSIGHT in 2015. I launched ARC STUDIO JAPAN, a company that analyzes WEBTOON works as well as produces original storyboards, in March of this year. In addition to that, I'm working on a variety of other projects to promote webtoons in Japan as well.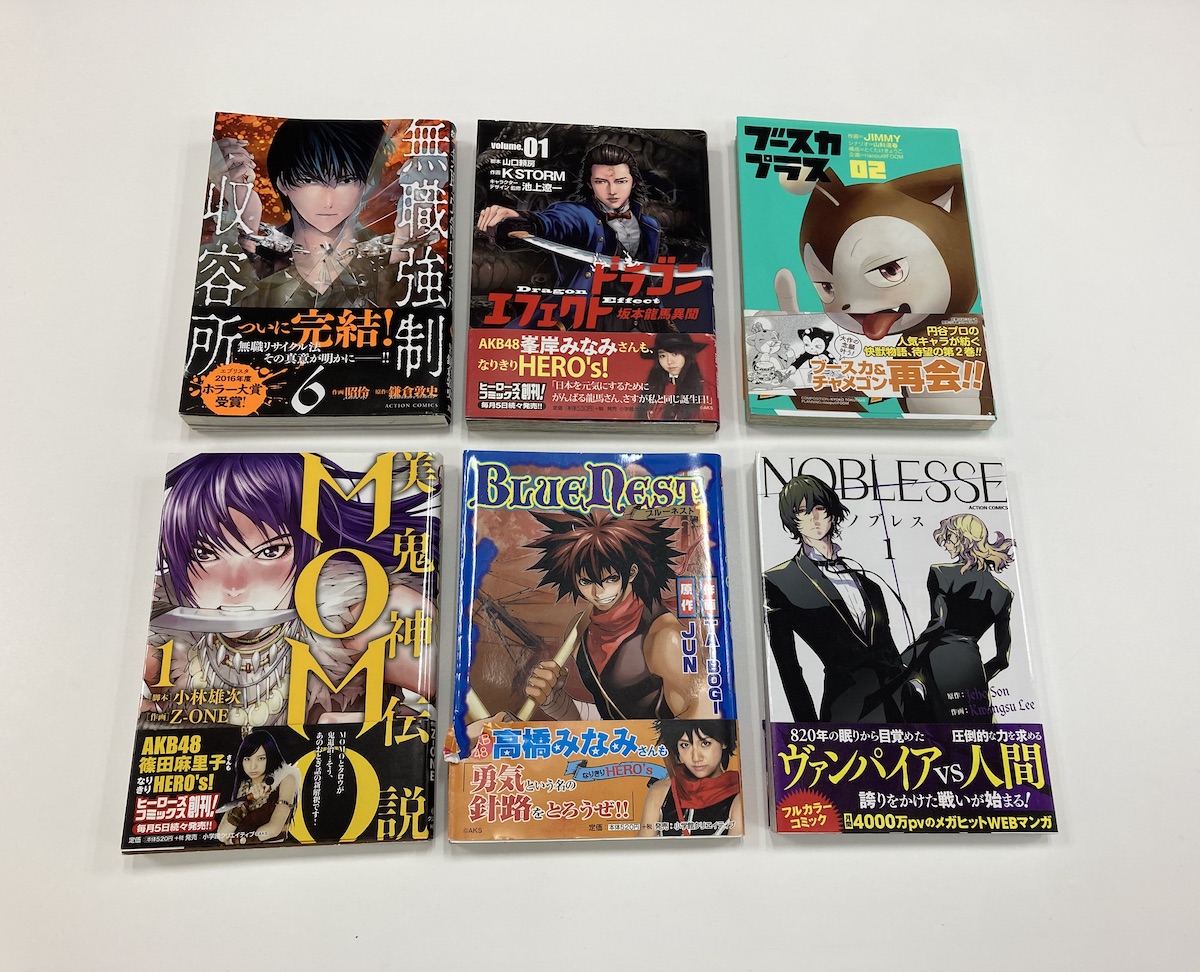 ── How did webtoons come about?
Fukui: To answer your question, I first need to explain the history of the Internet and comics in South Korea. The country experienced a currency crisis in 1997, received a loan from the IMF, and used the money to promote broadband internet. As a result, internet usage spread quicker than in Japan, which meant the foundations for digital comics were established, but this also brought about the illegal downloading of manga. With manga being distributed without permission, the artists and publishers lost revenue. Sites like Daum (now Kakao) and NAVER were what saved online comics. These legitimate sites allowed comics to be read for free, so there was no need for pirating.
── So it was the spread of the internet that created webtoons?
Fukui: Webtoons are vertical because they were meant to be read by scrolling through a web browser while online. Creators did this by uploading long column-like images onto the page. Then in the 2010s, smartphones became extremely common. Smartphone screens are perfect for reading this vertical format. These coincidences all came together and the webtoon format quickly increased in popularity. 
── I see. It is interesting to think that if smartphones had horizontal screens, webtoons wouldn't have taken off the way they have. Since things have moved away from print publishing and sales, does that mean that the main revenue comes from advertisements instead?
Fukui: Exactly that. The hosting site pays creators a manuscript fee based on the number of page views their webtoon receives. Some creators were making millions. However, not everyone was comfortable with their work being distributed for free. This is why Lezhin Comics, which offered a chargeable model, appeared and took root. Now NAVER and Kakao are also shifting to a paid model.
It's not just about vertical formatting! Webtoons and paper comics are completely different
── I've heard that another characteristic of webtoons is that, in many cases, the labor for one comic is divided and done by separate people?
Fukui: In Korea, there are specialized creators for each process, such as scriptwriting, character design, naming, and coloring. Drawing is also subdivided into characters and backgrounds. The process is much more similar to anime than manga. In fact, most webtoons are produced with a studio-style workflow, just like animation.
The planning process is also completely different from the world of Japanese manga, and a digital marketing perspective is emphasized. Hit works are analyzed from every possible angle. The chosen title and the thumbnail layout are no-brainers, but everything is considered; from the number of frames per episode to the number of episodes in total, all the way down to which frame in the first episode was the main character reincarnated. Then works are created from the formula derived from that analysis.
── It really isn't just the vertical formatting. Webtoons are completely different from paper comics.
Fukui: I think could be considered completely different mediums. Even the readership of webtoons is vastly different from that of Japanese manga. 
── What kind of people are drawn to webtoons?
Fukui: It's not so much people who like comics. Rather it's young people in their teens and twenties who are into their smartphones. The horizontal panel layout and complicated storylines might seem hard to read for young smartphone lovers who aren't familiar with manga. But with webtoons, all you have to do is scroll down, making the story extremely easy to parse. The reason webtoon readership has increased is because it's easy to read on a smartphone and it's free. It targets all the casual people who aren't avid manga fans, and that's the key to its success. This is why if you want to be successful in the webtoons industry, you shouldn't allow yourself to be limited by the conventions of manga.
What sensibilities do Japanese people need to compete in the global market?
── What genres are popular among webtoons?
Fukui: For women, it's romance set in fantasy worlds. For men, action-fantasy tends to be popular. The genres are referred to in South Korea as "reincarnation, possession, and regression." Comedy sketches and daily life stories tend to suffer.
── If you look at popular works on WEBTOON, you'll find many stories where characters are suddenly endowed with magnificent powers. When you think about it, it seems like there is room for Japanese manga and light novel editors to play an active role...
Fukui: That very well could be, but there are a few things you need to keep in mind. WEBTOON is an app that distributes stories worldwide, so the story content is monitored quite strictly. For example, non-essential aspects to the story like smoking, very tight or revealing clothing, and sexual content. There are many instances when content catering to a Japanese market would be considered unacceptable overseas. That's why it's not easy to produce a webtoon based on a Japanese light novel. Japan is extremely relaxed, especially when it comes to sexual content. 
── So you need to cater to the audience to be successful in webtoons. Conversely, do you think there's a certain type of creator particularly suited for webtoons?
Fukui: ARC STUDIO JAPAN, which I'm involved with, recruits TV writers. They are good at following a given theme and finishing a script on time. Being quick-witted and on top of popular trends makes them perfect for the webtoons format. If they can satisfy the requirements, I'd love to see someone jump into webtoons if they're from a medium other than manga. For example, a YouTuber. In the past, when PlayStation was the big thing, game makers sought out musicians, dancers, and other artists from completely different fields, and ended up creating new titles one after another. I have a feeling that something like that will happen in the webtoons industry as well.
── Right now, what kind of creators are prevalent in the webtoons industry?
Fukui: In the early days, there were many creators, such as Yoon Tae-ho and Kang Full, who switched from newspaper comics to webtoons. Next came artists who used to draw comics for publishers such as Haksan Publishing, Daewon C.I., and Seoul Cultural Publishers. Now we have a wide variety of creators. They barely made enough to eat, so they used that hunger to come up with innovations.
Concerns over overly intense PV supremacy
── What are the latest trends in Korea, the home of webtoons?
Fukui: There are five different categories.
First is adaptations. There are many movies and dramas being made from webtoons. This includes works on Netflix. And as the quality of webtoons increases and the production cost of a single work becomes higher and higher, I think we will see more large-scale works that will secure production costs by first offering adaptation rights.
Second is the battle for novel source material. NAVER and Kakao are in the lead for acquisitions of more and more web novel-related companies to secure source material.
The third is open recruitment. As a result of the division of labor, instead of searching for completed comics of interest, open recruitment is now limited to storyboards and original works.
The fourth is technological innovation. In order to improve the quality of the work and reduce the workload of artists, all areas of technology are now being used in webtoons, including automatic background generation, automatic coloring, and story premise generators.
And fifth is the business model. The current webtoon industry often uses a freemium model that only charges for the latest episodes.
However, it's expected that subscriptions like those at Netflix and Spotify will become more common. If this happens, there will probably be an increase in short stories and works with strong storylines. In addition to that, the diversity of works will also probably expand.
I have a feeling it's going to get rough for the current page view-driven system.
── It's going to get rough?
Fukui: Right now, it's hard to pass any project that deviates from the "hit formula" method made by analyzing popular works. As a result, the market is dominated by works with similar stories and similar genres. This can increase sales to some extent, but in the long run, there's the risk that the creators will burn out and the readers will get tired of the same storylines. But recently, an increasing number of new Korean titles are ambitious enough to break away from this trend. 
── At pixiv, we're trying to make an improved platform where webtoon beginners and individual creators can easily submit content, and hopefully increase the amount of content on pixiv in the future. If there are more places for individuals to submit webtoons, then there is the chance for greater diversification between big budget works produced by a team and works that are more individual creator-centric.
Fukui: Yes, I want to expect that trend to continue.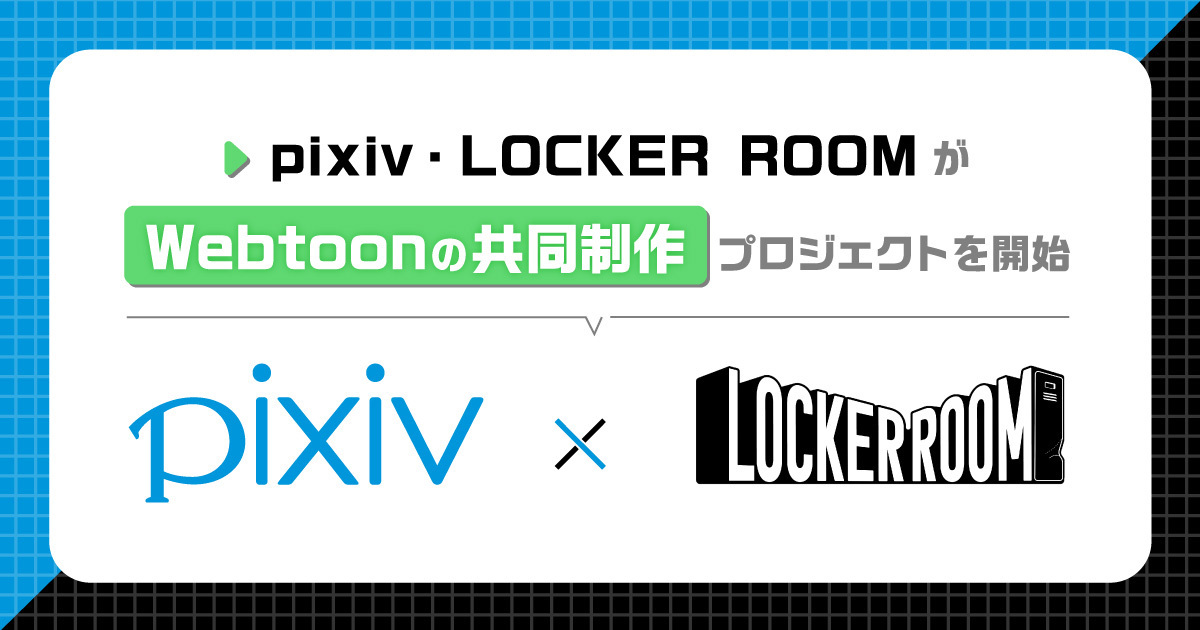 ── By the way, what do you think of the "localization" of webtoons? When a Korean work is distributed in Japan, the nouns are often replaced with ones that Japanese people are familiar with. Of course, this makes it easier for Japanese readers to immerse themselves in the work, but it can often have the opposite effect, for example, the dialogue says 'mackerel stewed in miso' but the picture clearly isn't Japanese food.
Fukui: The question of how much to localize is a tough one. The translation staff have their limits because of the large number of works being distributed, and there is a tendency for people to think that localized versions should have less of a "home country" flavor. On the other hand, we are also in an age where Japanese people are saying, "Itaewon Class should stay Itaewon Class," in response to the Japanese localization, "Roppongi Class." The very need for localization may eventually be reevaluated.
I want to be able to say, "Aren't Japanese webtoons great?"
── Honestly speaking, do you think there's a chance that Japanese-made webtoons will take off in the future?
Fukui: The webtoon boom in Korea has reached its peak, and companies are using their vast financial resources to expand globally and find local artists. Frankly speaking, without that same amount of funding, it takes a lot of hard work to succeed in the industry now. However, that doesn't mean it's impossible to create a hit work unique to Japan that's completely different from Korean-made webtoons. After all, it's a growing industry. It's not really well-known outside of Asia, and the future of the industry is unknown. Incidentally, NAVER and Kakao are focusing on development in the overseas market, such as North America and France, respectively.
── There are some aspects of webtoons that still aren't very well known in Japan.
Fukui: It's easy to say, "If we had done this back then, the webtoons industry in Japan would have been different," but to be honest the biggest problem was the pure lack of awareness. Some big-name manga artists were interested in making webtoons at a very early stage, but their editors opposed and said, "There's no way that'll be successful."
── Perhaps Japan didn't feel the need to be active in webtoons because of its own thriving manga culture.
Fukui: Basically, but I feel like that's changing even now. I was a producer when the Tokyo Game Show was first held in 1996. At that time, Nintendo had reigned as the king of the game industry for a long time, but next-generation consoles such as PlayStation and Sega Saturn were gaining more and more traction and were closing in on them. I feel the current webtoon industry shares the same tension as that period. It's still small in Japan, but there's an atmosphere of the industry working together to increase its power. It reminds me of the excitement of the game industry in the mid-1990s.
── What are your goals in the webtoons industry?
Fukui: I want to be able to say, "Aren't Japanese webtoons great?" I want people who have only been reading paper manga to turn away from their prejudice and embrace webtoons instead. 
── Thank you so much for today!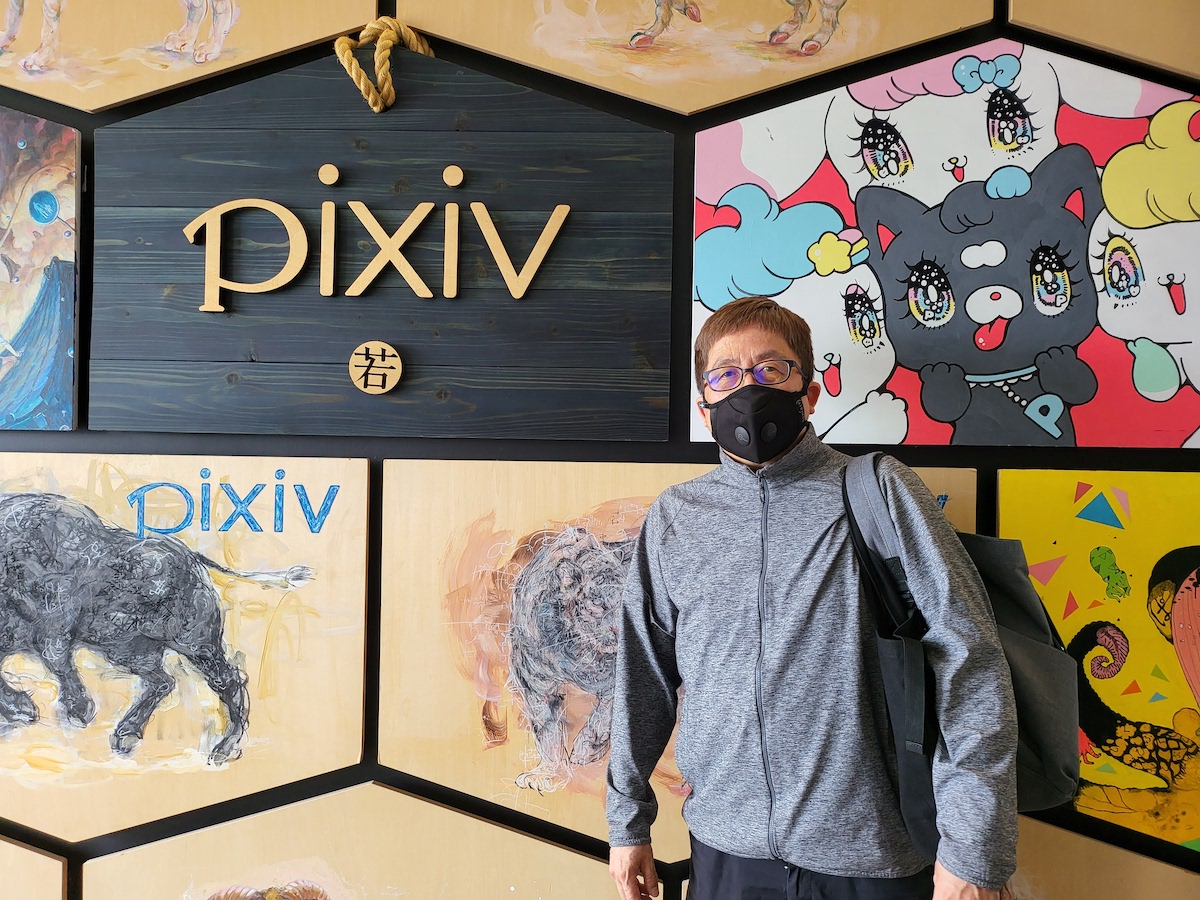 ── This has been "Intro to Webtoons," the premier source for everything you need to know about webtoons. We'll be posting more updates soon, so please keep an eye out for part two of our series!
You can read webtoons on pixiv comics as well!
pixiv Comic collectively refers to all vertical, full-color works, including webtoons, as Tateyomi, and began serializing them in March 2022.
Whether you were already a fan of Tateyomi works or if this article has piqued your interest, please feel free to take a look!